Europe's gold medal total ended on a healthy nine as the third and final day of competition of the Cancun Grand Prix came to a close. In the -100kg Niiaz BILALOV (RUS) took the gold medal whilst in the +100kg category it was Lukas KRPALEK (CZE) who took the top spot.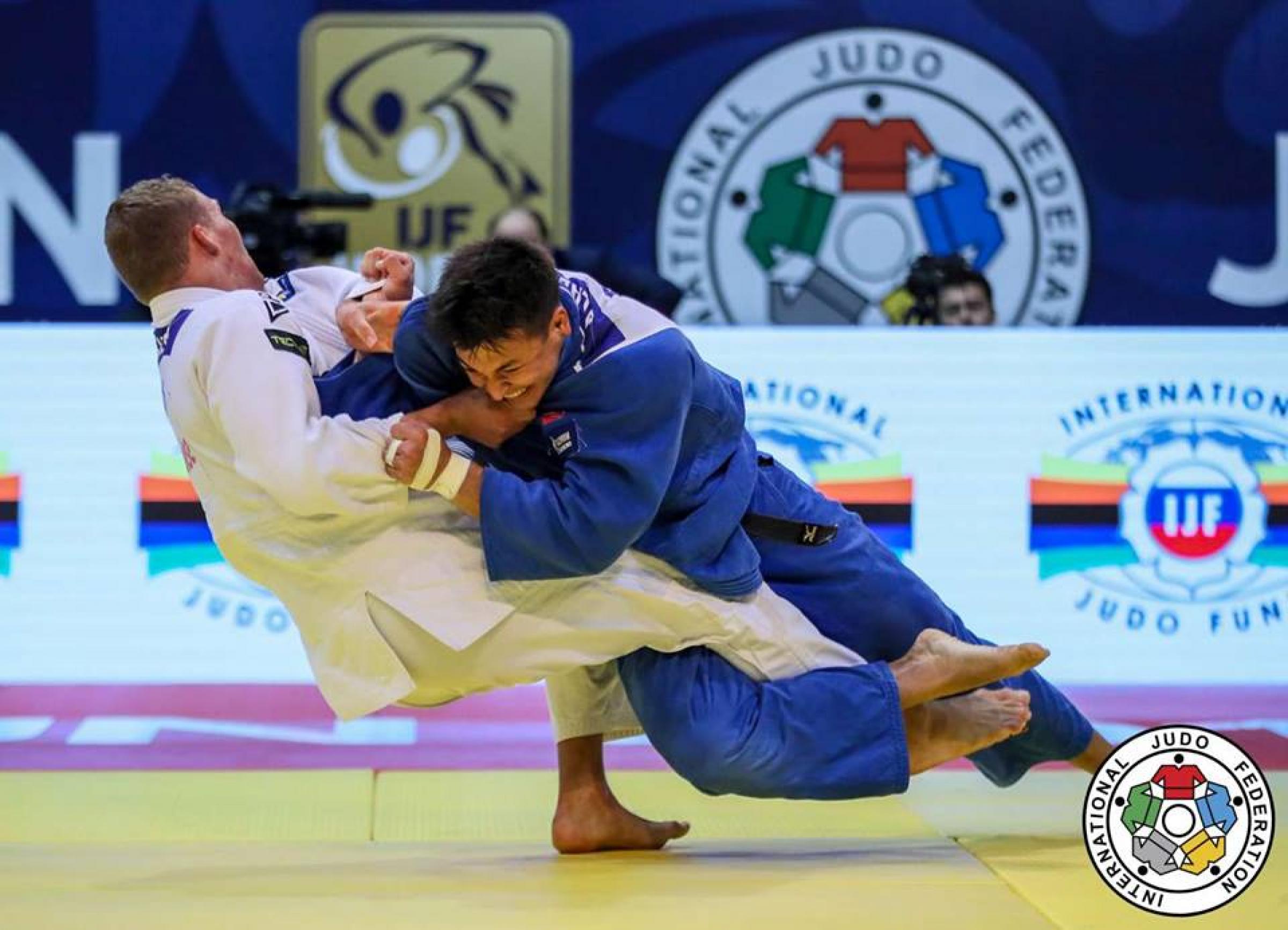 Russia continue to enjoy plenty of choice in the -100kg category, this time it was the turn of Niiaz Bilalov to show his class. He did so from a position of number three seed after an epic battle with number two seed and Olympic bronze medallist Cyrile MARET (FRA). In the final the 24-year old Russian took the gold medal ahead of Laurin BOEHLER (AUT) who had to settle for silver. Bilalov said,
"I was not sure which of the Austrians I would have in the final as they were both fighting really well today." Bilalov, who hails from Kazan, added, "I'm not sure where I will compete next, perhaps Osaka or the Masters in Guangzhou."
Lukas Krpalek kept up his march toward establishing himself as one of the stars in the super-heavyweight division with a gold medal winning performance his third Grand Prix gold since moving up to the +100kg category. Krpalek was grateful for a wide variety of opponents as they came in all shapes and sizes.
"Toughest of all was Tamerlan BASHAEV (RUS)", said Krpalek. "I'm not really as comfortable with the shorter opponents. But I'd fought him [Bashaev] in the final of the European Championships and I felt that I knew what to look out for. Things were working for me well today, especially in ne waza, so I feel good going into the end of the year," said Krpalek.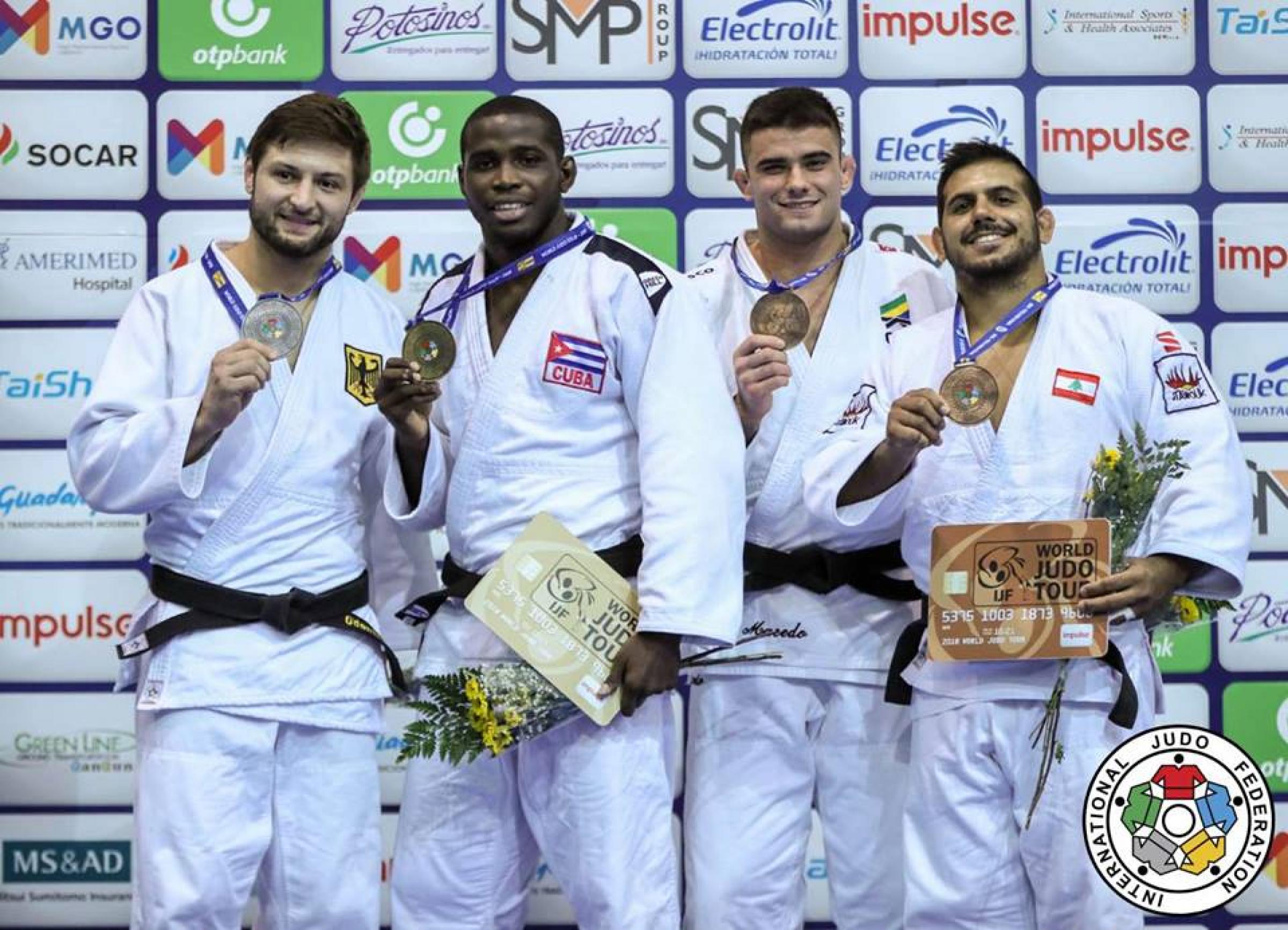 Podium -90kg category 1. SILVA MORALES, Ivan Felipe (CUB) 2. ODENTHAL, Marc (GER) 3. MACEDO, Rafael (BRA) 3. ELIAS, Nacif (LBN)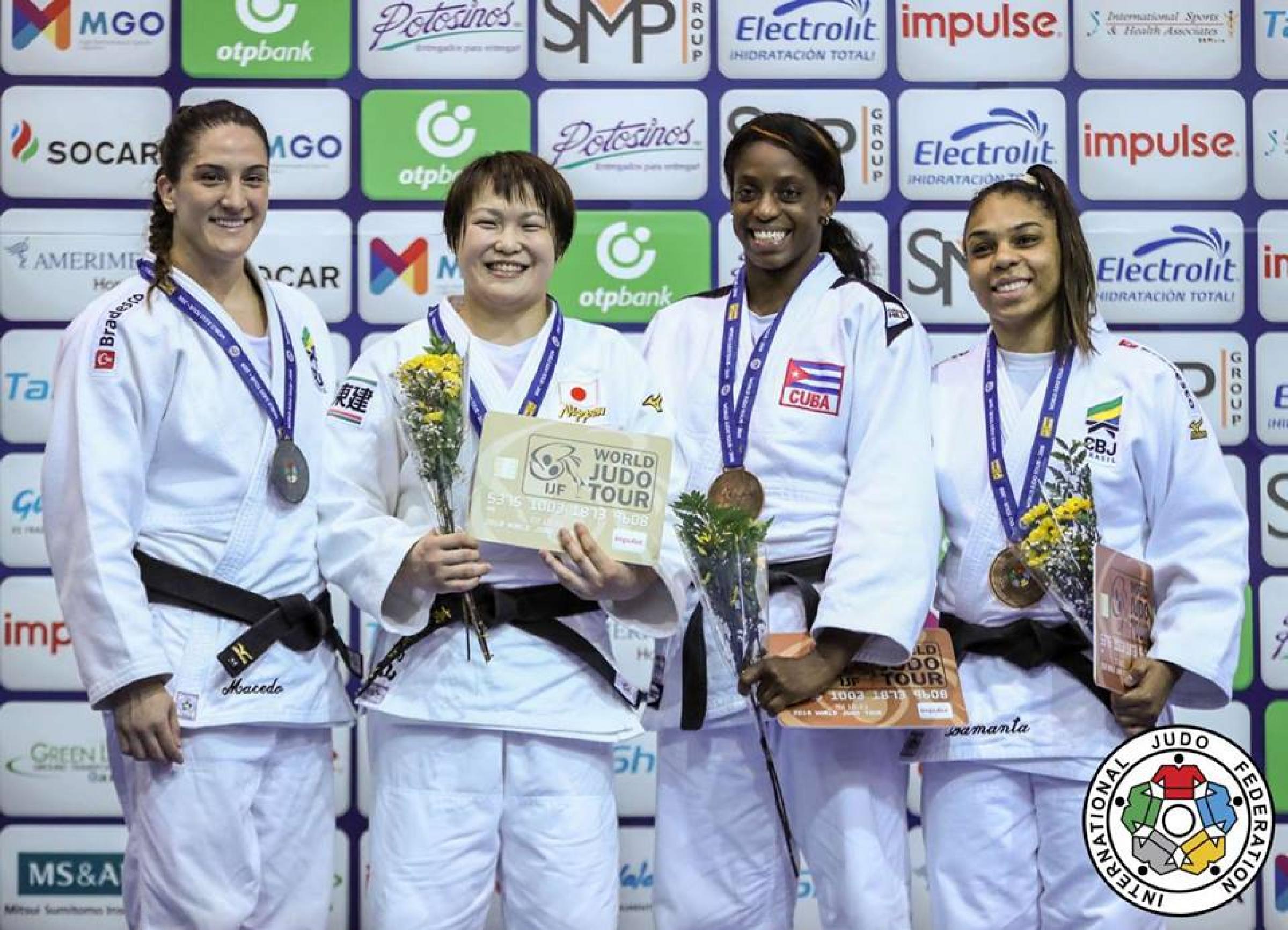 Podium -78kg category 1. TAKAYAMA, Rika (JPN) 2. AGUIAR, Mayra (BRA) 3. ANTOMARCHI, Kaliema (CUB) 3. SOARES, Samanta (BRA)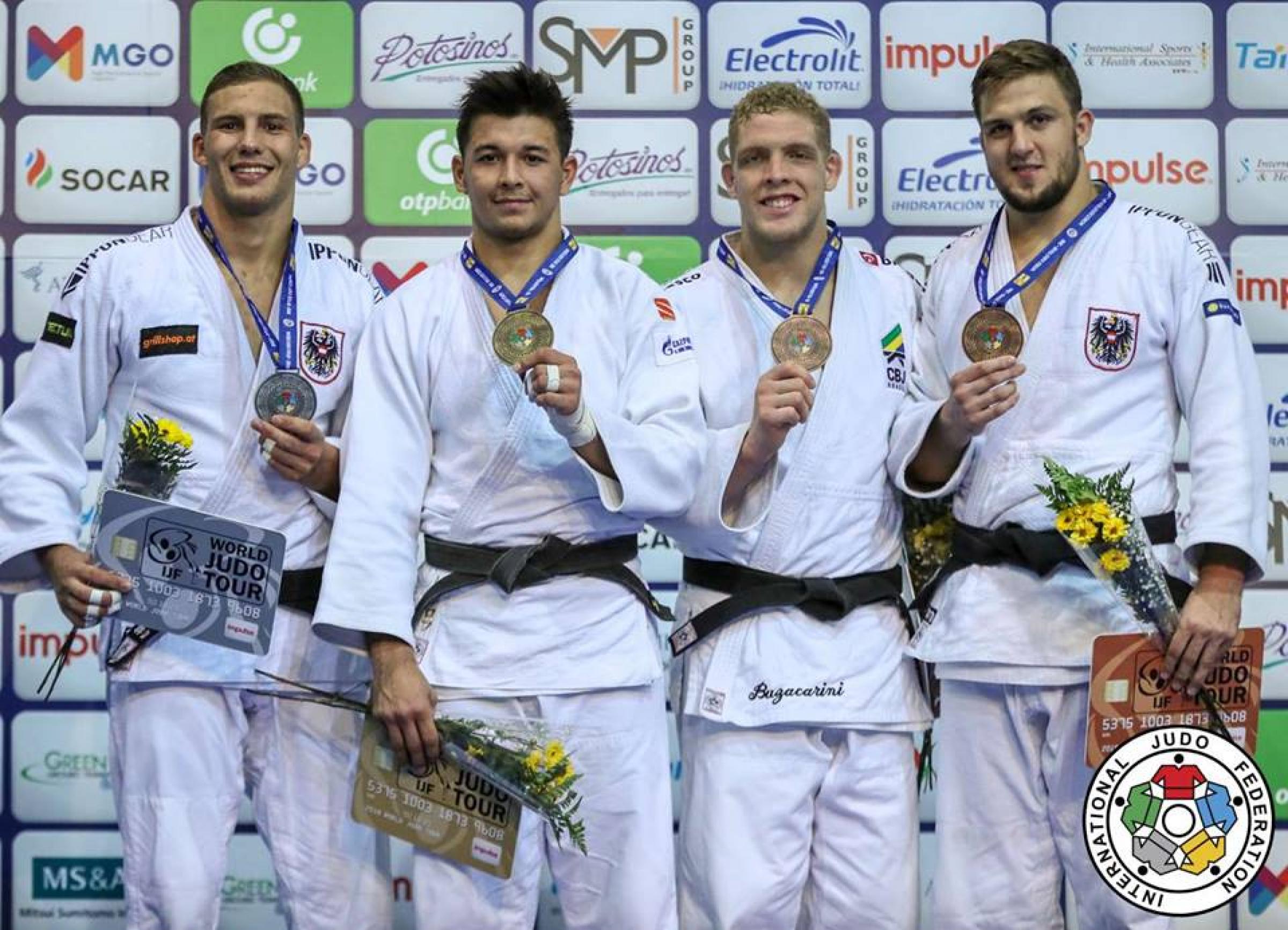 Podium -100kg category 1. BILALOV, Niiaz (RUS) 2. BOEHLER, Laurin (AUT) 3. BUZACARINI, Rafael (BRA) 3. FARA, Aaron (AUT)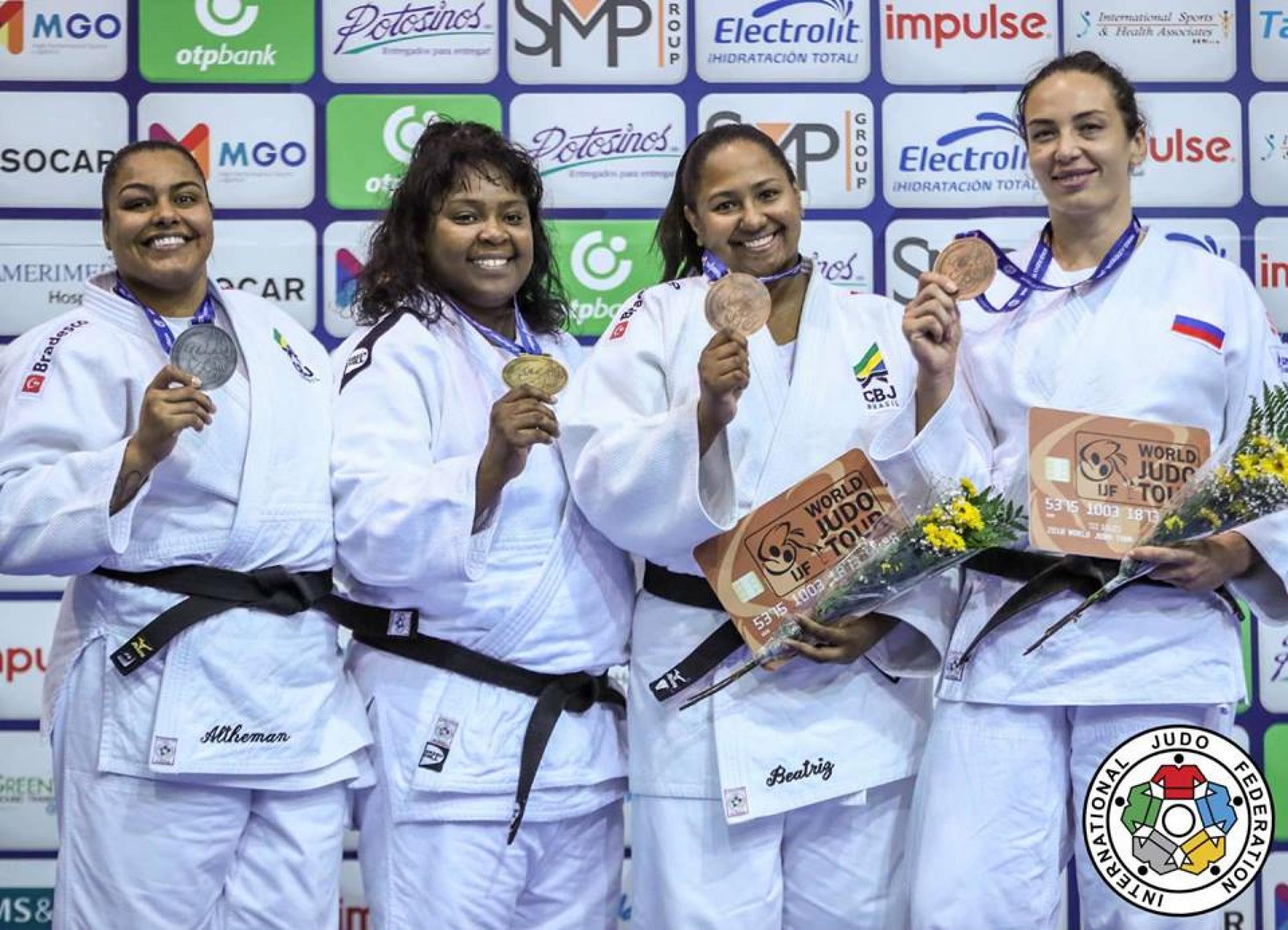 Podium +78kg category 1. ORTIZ, Idalys (CUB) 2. ALTHEMAN, Maria Suelen (BRA) 3. SOUZA, Beatriz (BRA) 3. CHIBISOVA, Kseniia (RUS)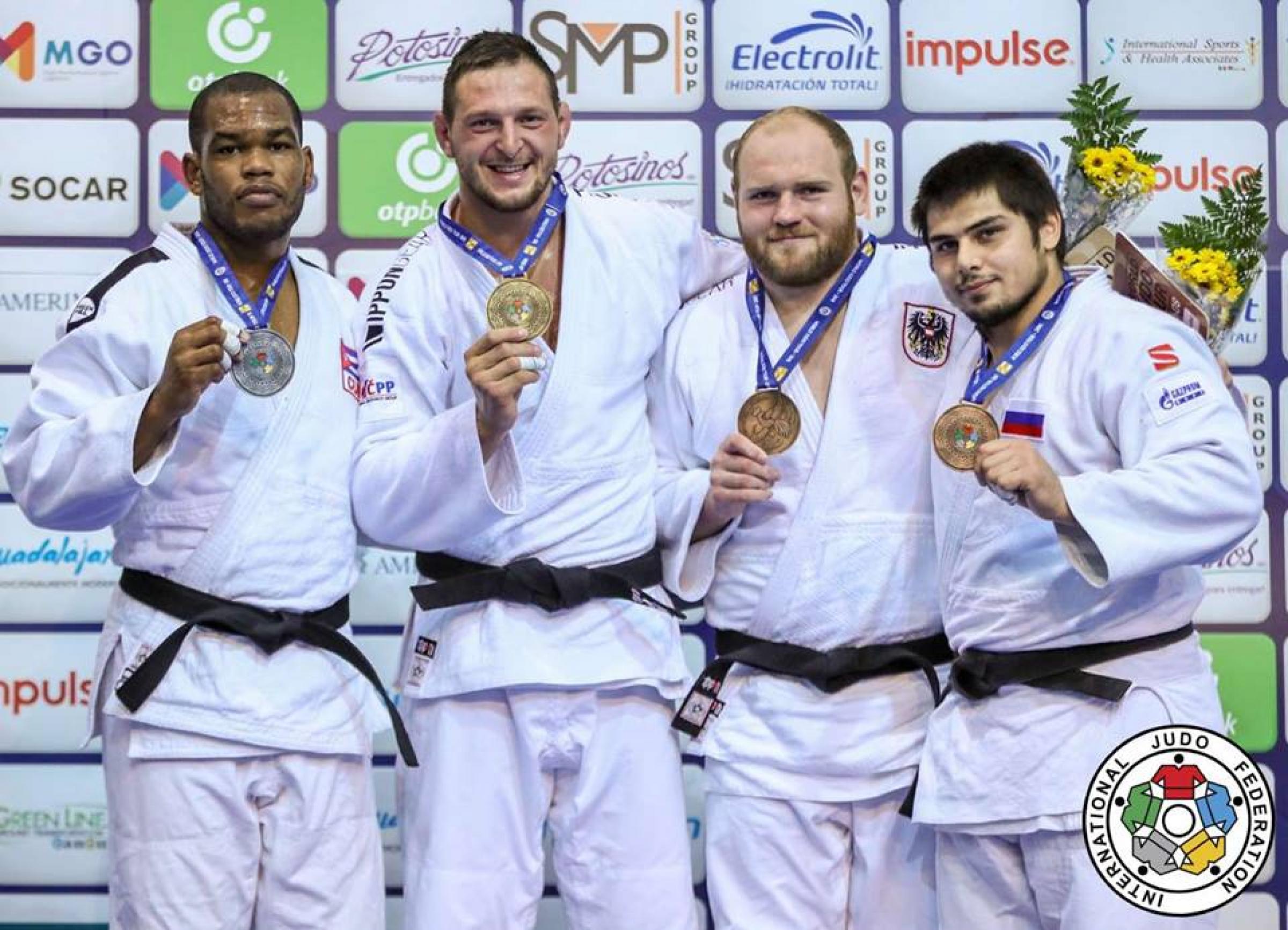 Podium +100kg category 1. KRPALEK, Lukas (CZE) 2. GRANDA, Andy (CUB) 3. ALLERSTORFER, Daniel (AUT) 3. BASHAEV, Tamerlan (RUS)
In the -90 kg category Marc ODENTHAL (GER) made a welcome return to the World Tour picking up a bronze medal. Aaron FARA (AUT) was part of a successful Austrian team as he collected a bronze in the -100kg category. Ksenia CHIBISOVA (RUS) was the lone European female medallist on the final day as she collected a bronze medal in the +78kg category.
There was a bronze medal too for Daniel ALLERSTORFER (AUT) to complete an exceptional tournament for Austria finishing second only to Russia in the medal table.
---