He's back.
It feels like a long-awaited return for one of the key players in the -90kg category, double world-bronze medallist and Olympic gold medallist Axel CLERGET.
Before the Almada Grand Prix in Portugal over the weekend, Clerget was looking forward to being back in competition, and here we are celebrating his bronze medal success!
I am so excited to be back, I have a whole new motivation, I forgot just how much I love this, I am so completely focussed, I sleep better, I am just back in my zone. I also think I am more relaxed, I already have medals from two world championships and the Olympics.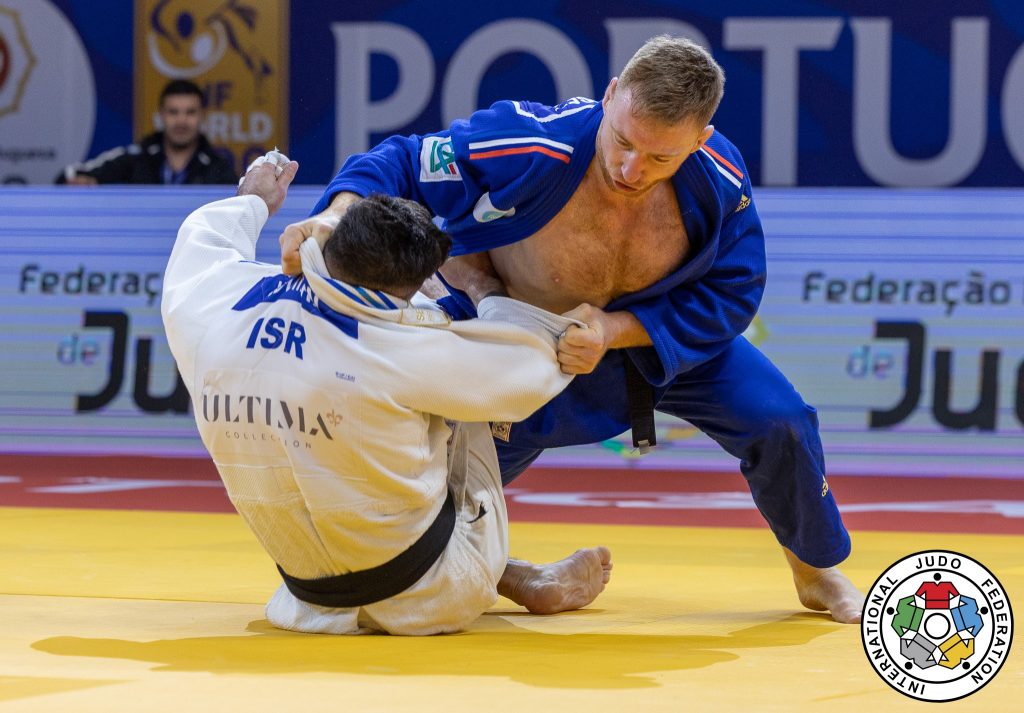 Following Olympic triumph and a long stint of celebrations, recovery and then a return to the tatami, Clerget was awarded his 6th Dan alongside Cyrille MARET and Christophe MASSINA, two key figures of French Judo. The event which was held specifically for this presentation welcomed friends and family to mark the occasion.
When I was younger, this wasn't so important to me as I was concentrating more on competition, but this day was very important to me. My father worked very hard, and the men I knew when I was younger had the spirit of judo, worked hard and had great respect. 

All of my family were there, actually around 20-30 people, professors from my first club, my high school, it was amazing and my best partner who now lives in Poland even came back to celebrate this with me, that is how special it was. 
So where has Clerget been hiding?
Following a historic performance in the Mixed Team event during the Tokyo Olympic Games, where France took the title, defeating the home favourites of Japan, Clerget was at the epicentre of the public eye and after eventually coming up for air, was able to enjoy and share in the joy with family and come back to the reality of being an athlete.
For three months it was amazing, but I slept so little, every day we had two or three events it was crazy how everyone celebrated us. After 15 years of working towards this goal, I was so proud to achieve it and bring the medal home. The final against Japan was watched by 13 million people in France, it is just incredible. Afterwards I was offered many opportunities but it is not the right time, I want to be there in 2024, I was to discover Paris again. I really love it and I think the crowd loves me too for my style of judo, I always have great support.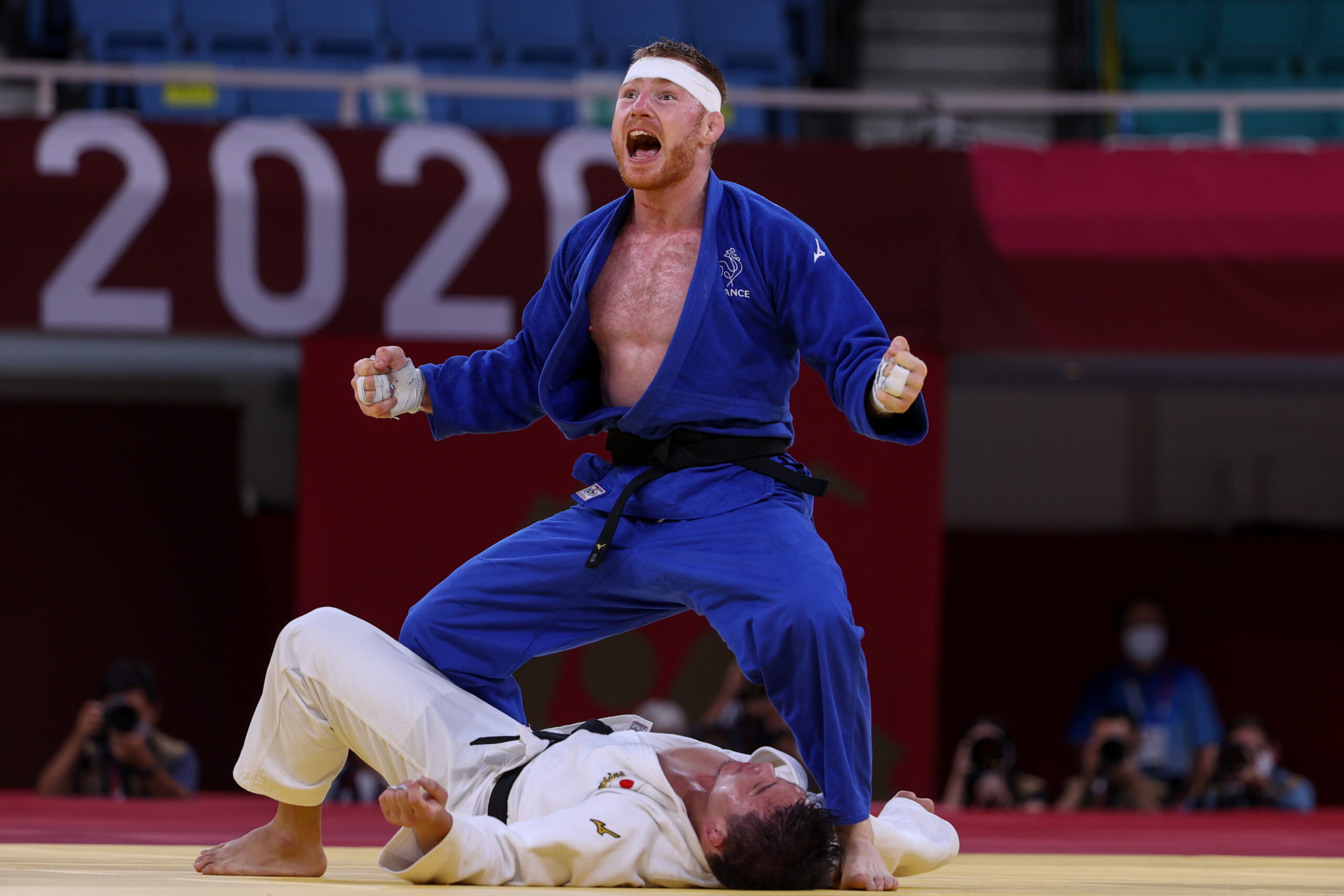 Tokyo Olympic Games: Mixed Team Gold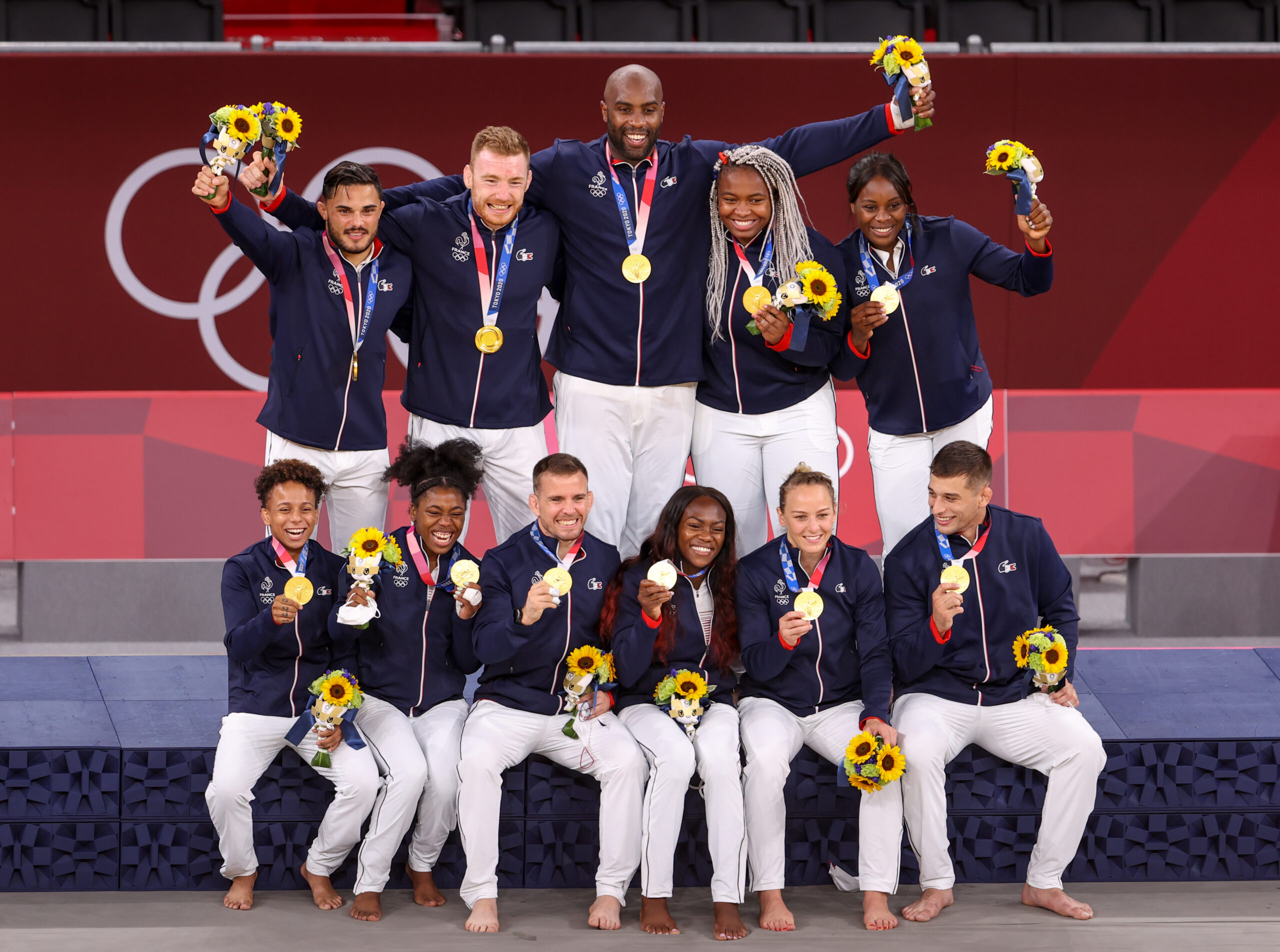 I needed the time with my family afterwards, my son missed me and didn't really understand what was going on, so we decided to travel, it was amazing, we visited Flavio Canto in Brazil and it was perfect. 
So now the party was over, he was able to have surgery before returning to competition in 2022, notably, the Paris Grand Slam. As he had only returned in January, it was decided that he would compete in the -100kg category. Following the tournament he underwent many medical examinations and tests to decide whether it would be a good move in the long term, and settled on a solid return in his original category. However he was sidelined again by a surprising injury to the cartilage in his larynx which put him out completely for a few months. Not quite the comeback he had planned.
So prior to competing in Almada, he was limited in his preparation and though he was in attendance of the Mittersill OTC, he had also been working hard in Japan.
I have only been doing the Mittersill camp since 2017, but it is a nice camp with the best of the best athletes which we really need. It is nice atmosphere, where everyone is actually smiling at training! I think it is perfect for the mind, in the mountains, it is a really nice place. As for Japan, that was my 17th training camp there!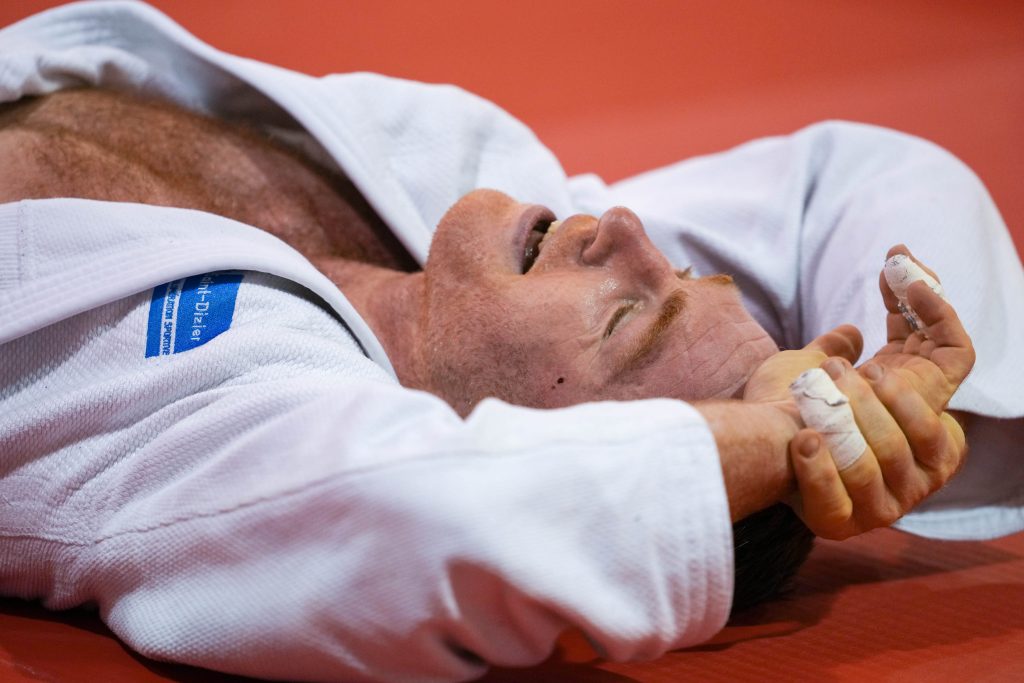 He may have taken a bronze in Portugal but he isn't alone in the -90kg. There are many young athletes coming for that Olympic spot including IJF Masters silver medallist, Alexis MATHIEU and Tbilisi Grand Slam medallist Maxime-Gael NGAYAP HAMBOU.
For a long time there wasn't really anybody else coming and we needed this, it is good for me and for France to have strong people, I like the competition and for me it is enjoyable.
Well the race is on and Clerget is fighting fit! We won't see him compete in Paris this weekend but he has jumped up 26 places in the world ranking list and we will next see him performing in the Tel Aviv Grand Slam.
Judoka
Author: Thea Cowen
---