Day two of the European Judo Open in Oberwart saw Wachid BORCHASHVILI (AUT) take the gold medal in the -81kg category. Borchashvili stormed to a first ever European Open gold medal with six wins, four of which were by ippon whilst not once giving up a single score. In all, the 21-year old can be proud of coming out on top of a category in which he defeated not only the number one seed Etinene BRIAND (CAN) but also the promising young Tokai student WATANABE Kamui (JPN).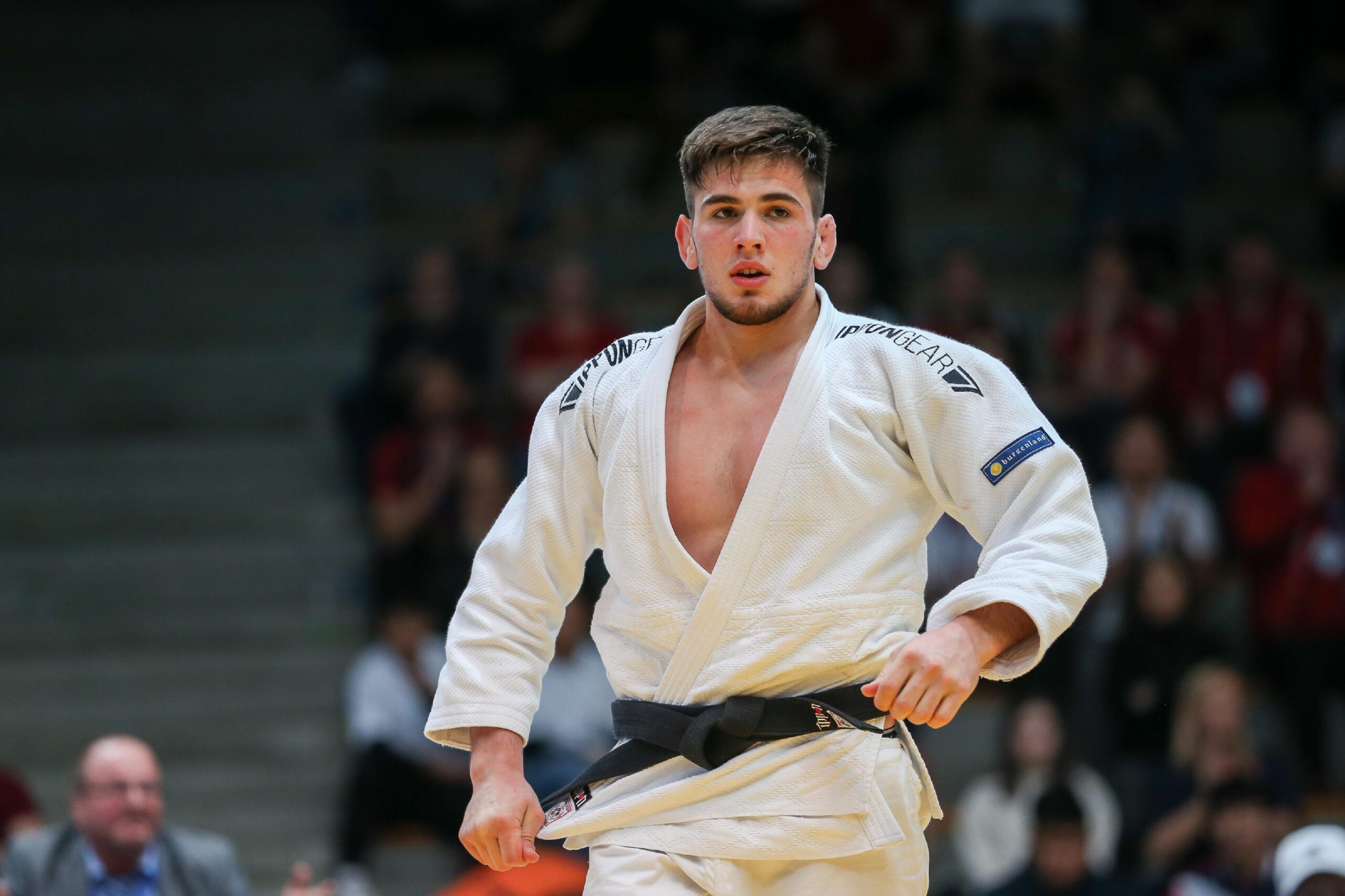 Three early wins by ippon put Borchashvili in a strong position to launch his assault on the later rounds. His quarter-final was against Watanabe and the Japanese was not about to gift a home win to the Austrian. But perhaps Watanabe was in a generous mood and he proceeded to collect three shidos that saw Borchashvili take his place in the semi-final. Briand was next up. But the Canadian failed to keep pace with the tempo of the contest and was frustrated by Borchashvili's constant grip changing, particularly the one-sided maki komi attempts. Like Watanabe, Briand too collected three shidos whilst Borchashvili remained shido free to take his place in the final. Baptiste PIERRE (FRA) proved a difficult and worthy final opponent and it was only after 1:22 of golden score that Borchashvili was able to launch a massive ura nage for ippon to take the gold medal.
When asked to comment on his day Borchashvili said,
I am very happy with my performance today. Last week I injured my inner ligament on my left calf and I was not sure whether I would compete here in this home tournament. But I had some good strapping applied and I am very happy that I could fight today.
With regard to his most difficult contest of the day Borchashvili said,
The quarter-final was extremely hard. The Japanese had a very strong grip and was very uncomfortable for me to fight. But my tactic was to be more active then him and it worked well. After this fight I was totally motivated and I said to myself: Nobody will beat me today.
In response to a question about his family in judo Borchashvili said,
The bronze medal of my brother [Kimran] was a big motivation for me. He had a long lean spell, I feel very happy for him. I don't see my brothers as rivals. We push and support one another. We all train in Linz with Klaus-Peter Stollberg. I am very pleased when they win medals and I am looking forward to fight with them on international level in the near future. My older brother will compete at the Grand Slam Düsseldorf next weekend and I will be there cheering him on. My father was born in Georgia, so I have some Georgian blood in me. So luckily it also means that Georgian fans also support me because of the name.
Podium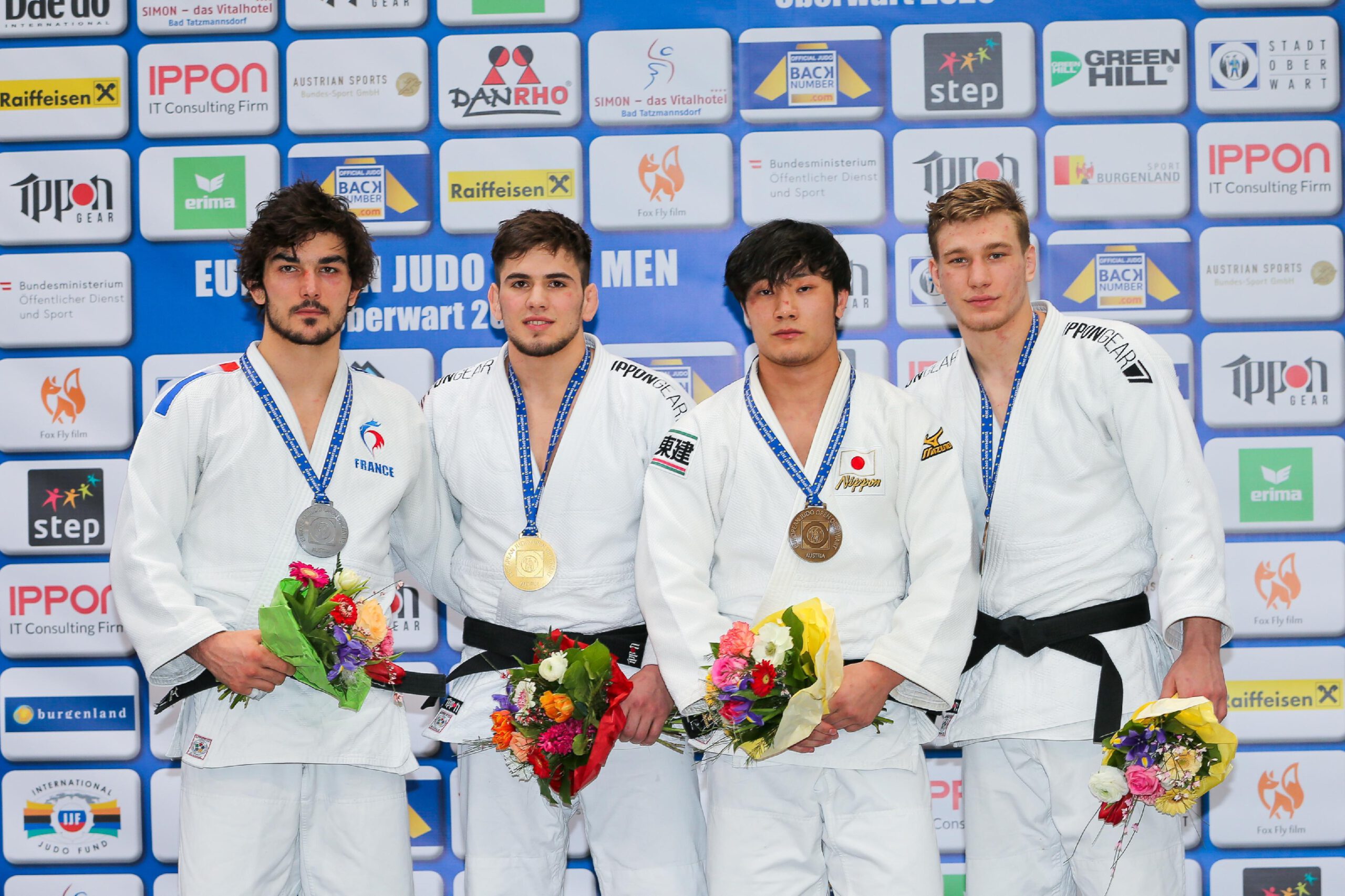 -81 kg 1. BORCHASHVILI, Wachid (AUT) 2. PIERRE, Baptiste (FRA) 3. WATANABE, Kamui (JPN)3. TOTH, Benedek (HUN) – Roland Marx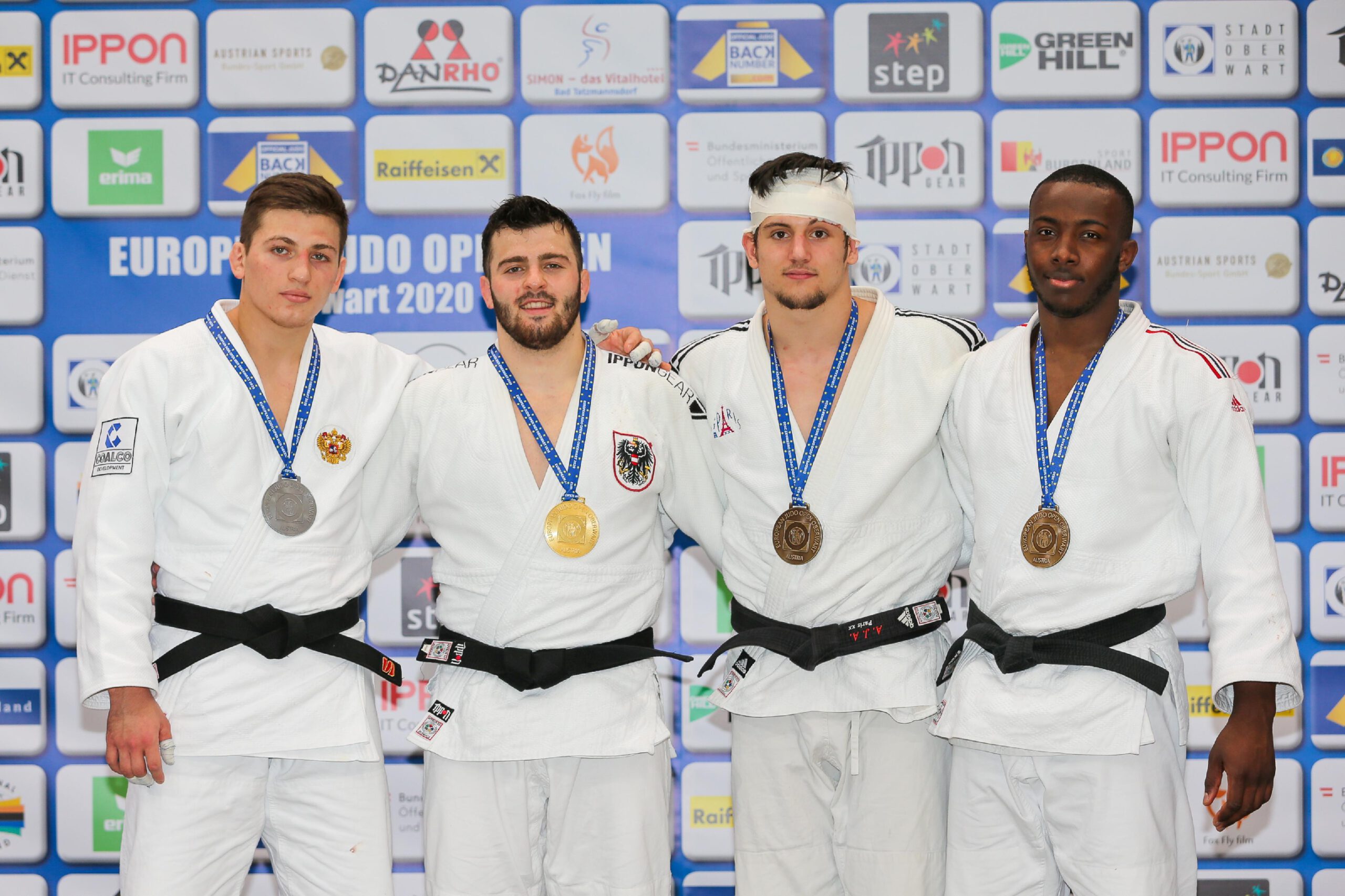 -90 kg 1. BUBANJA, Marko (AUT) 2. DONTSOV, Roman (RUS) 3. LIVOLSI, Paul (FRA) 3. PETGRAVE, Jamal (GBR) – Roland Marx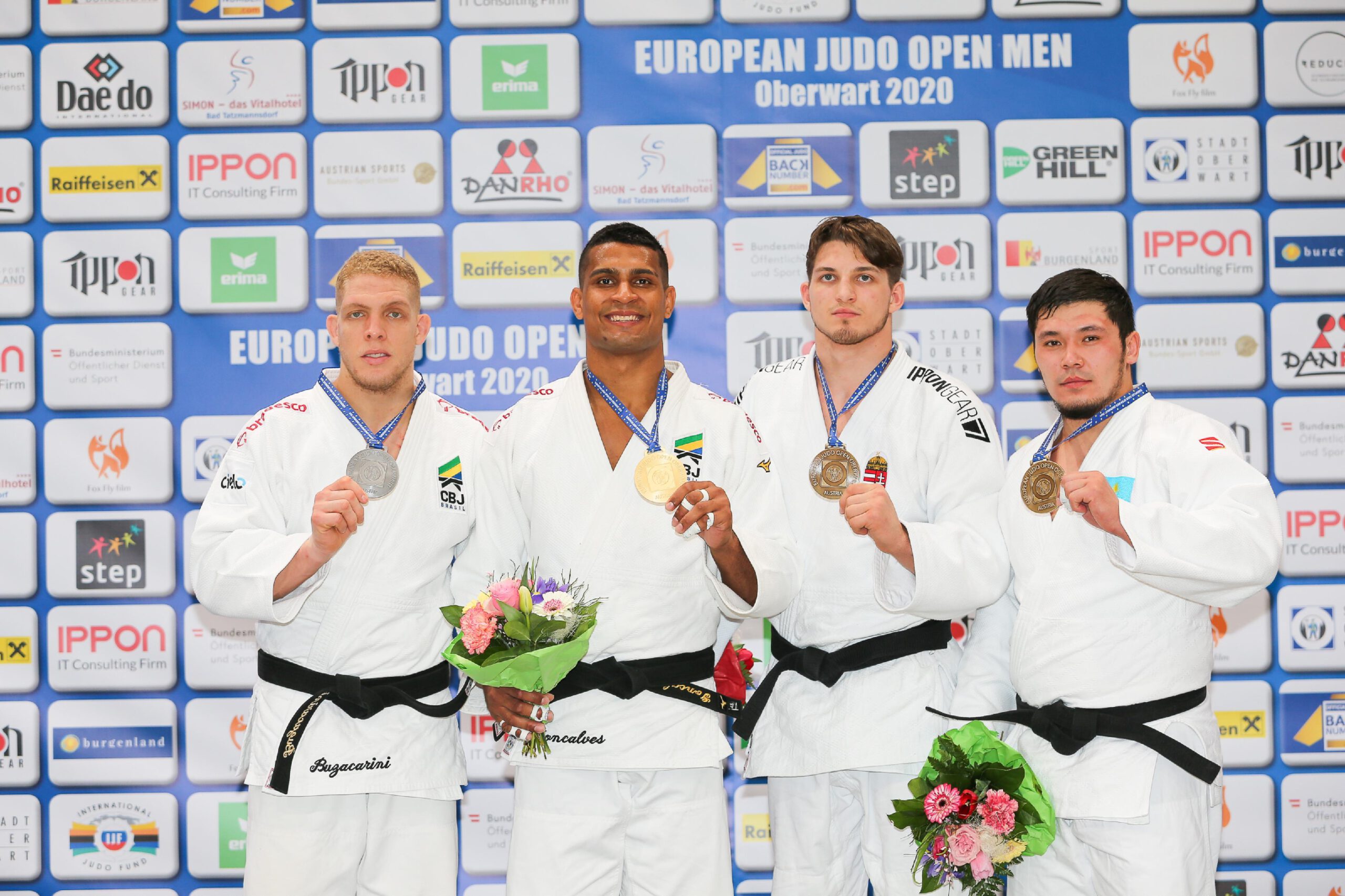 -100 kg 1. GONCALVES, Leonardo (BRA) 2. BUZACARINI, Rafael (BRA) 3. VEG, Zsombor (HUN)3. SALMENOV, Serik (KAZ) – Roland Marx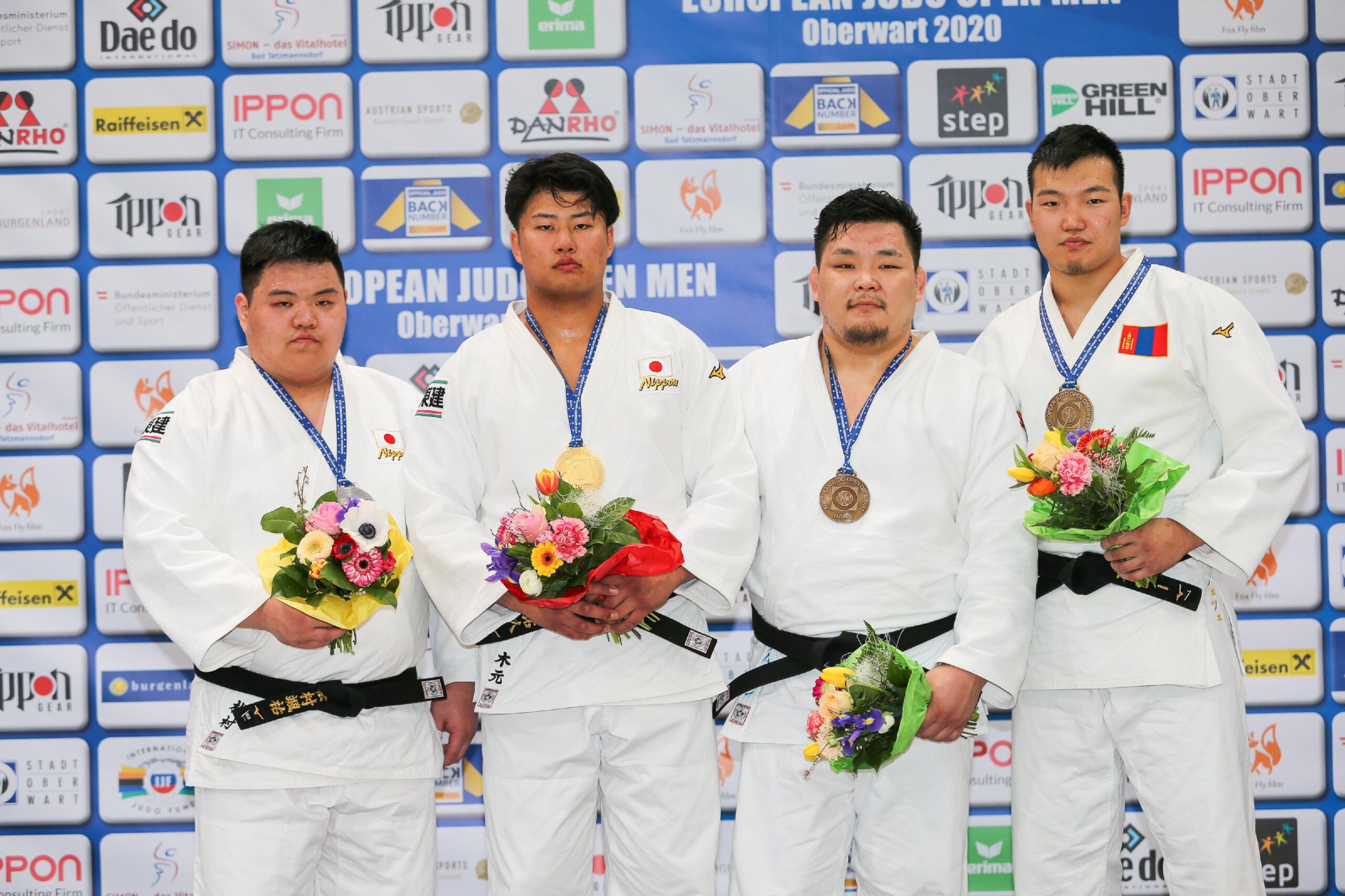 +100 kg 1. KIMOTO, Takuto (JPN) 2. MATSUMURA, Sosuke (JPN) 3. BATTULGA, Temuulen (MGL) 3. ODKHUU, Tsetsentsengel (MGL) – Roland Marx
Judoka
Author: Sheldon Franco Rooks
---