An incredibly competitive day has come to an end in Oberwart, Austria. An outstanding performance has been shown today by Anna BOROWSKA (POL). Young, yet very talented Polish judoka, shone throughout the day as she won each of her five contests by ippon in the -57kg category.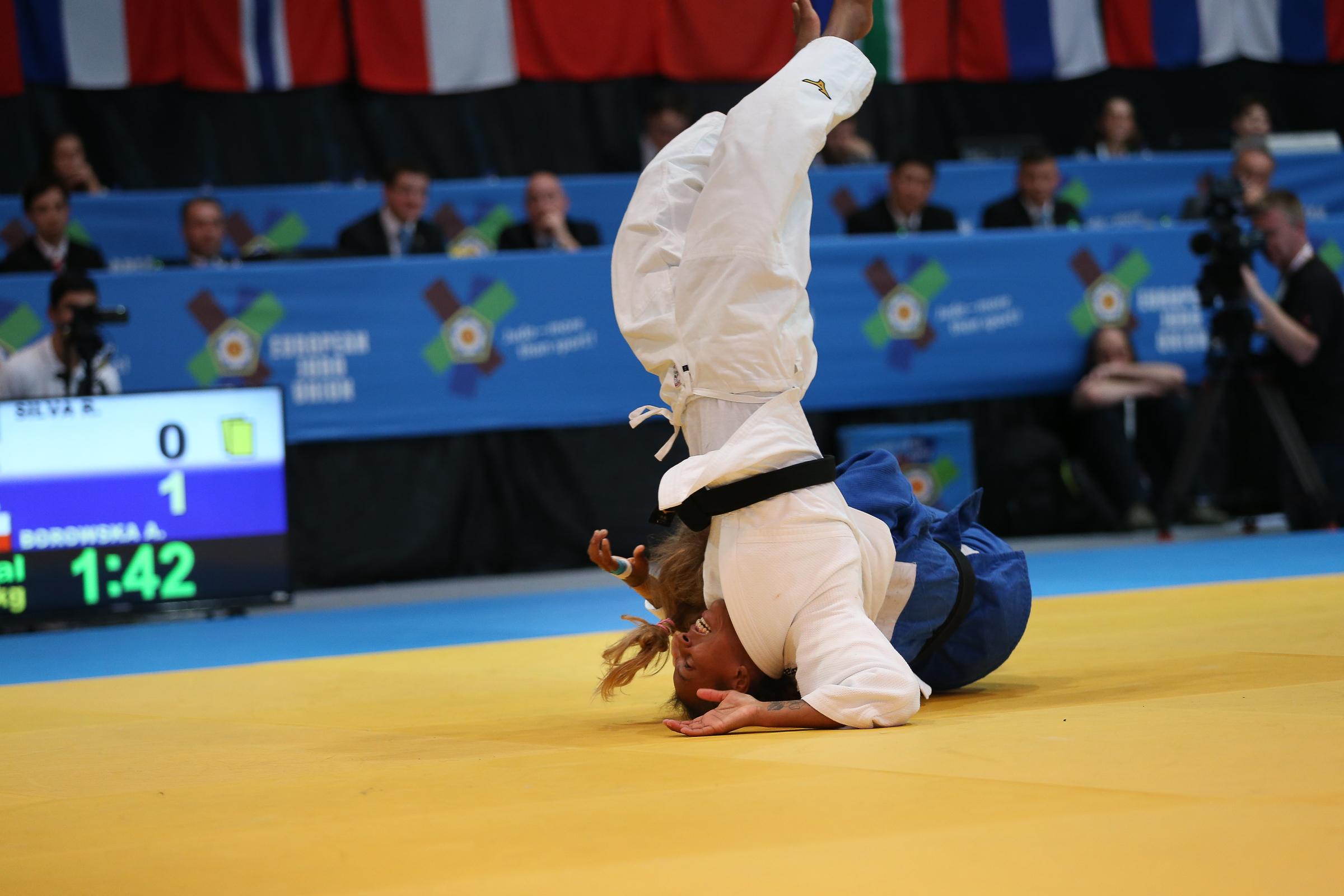 In the first round, BOROWSKA defeated the young Seija BALLHAUS (GER) when she pulled out her ne-waza skills to choke her German opponent in to submission. Next up for BOROWSKA was Carla UBASART MASCARO (ESP). After three minutes of fighting, the score was equal, but with a colossal seoi nage, the Polish wonder scored with ippon.
The third contest saw ZHANG Wen (CHN) taking on all the challenges of BOROWSKA, who showed her tactical skills as she defeated her opponent from China on penalties.
The semi-final was against LKHAGVATOGOO Enkhriilen from Mongolia. BOROWSKA, champion of the Tashkent Grand Prix 2017, took the waza ari lead with a powerful uchi mata. With less than 20 seconds before time expired, she threw with seoi nage to a place in the final.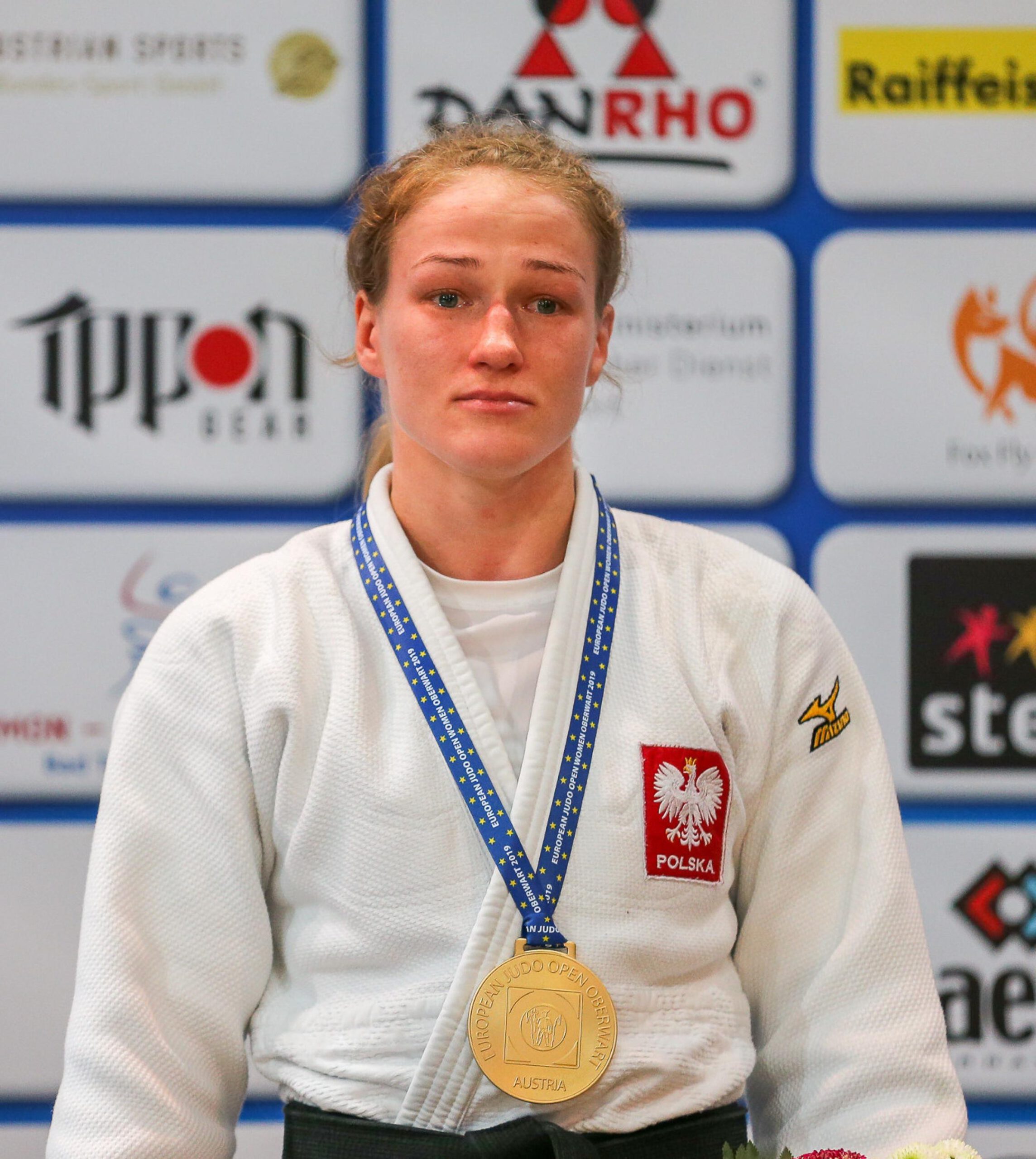 In the other half of the draw, the current Olympic Champion Rafaela SILVA had worked her way through to the final. The Brazilian World Champion and number one seed faced difficulties in the final, a potential injury in the previous contest was the reason for this.
BOROWSKA took control of the contest and executed a beautiful ko-uchi-gari. Everybody expected a strong response from SILVA but instead she received two penalties. It became evident that SILVA was experiencing greater problems with her knee injury but BOROWSKA repeated her seoi nage and ended the day with the finest ippon score.
"I saw that she had some pain, but she stepped on the tatami, so for me she was ready. She is the current Olympic Champion and I did not want to underestimate her. After my second waza-ari I recognized that she had some pain again so I was not satisfied with my victory."


For BOROWSKA, it was her third time competing in Oberwart having never medalled before,
"I not competed in Herstal [Belgium] and the Grand Slam in Paris, I had a feeling that I was not prepared enough so I asked my coach if I could compete here before I go to the Grand Slam in Düsseldorf. It was a perfect test for me and now I have the self-confidence for the upcoming events."
---
Podium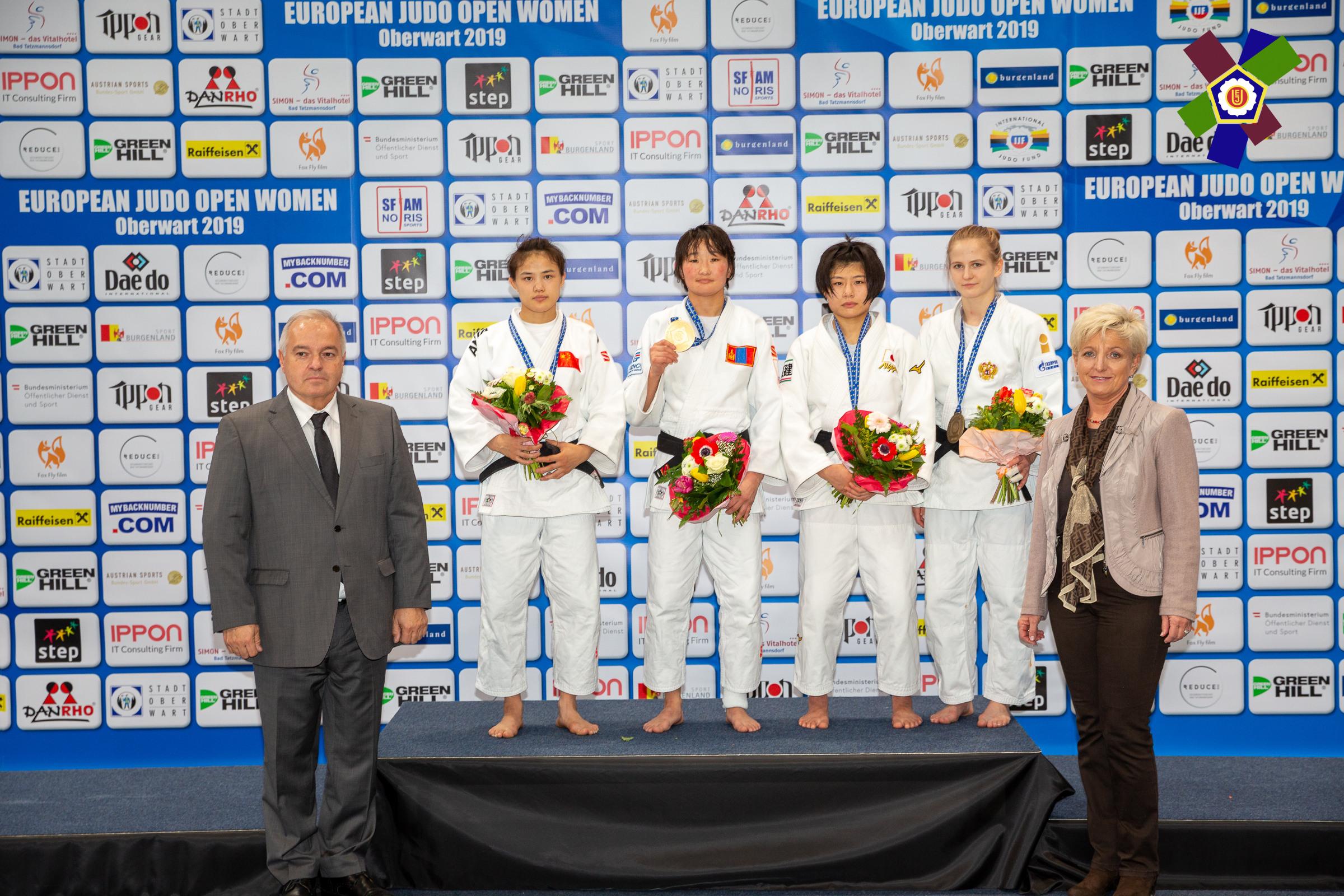 Podium -48 kg 1. GANBAATAR, Narantsetseg (MGL) 2. XIONG, Yao (CHN) 3. YOSHIDA, Sana (JPN) 3. PICHKALEVA, Daria (RUS) – Roland Marx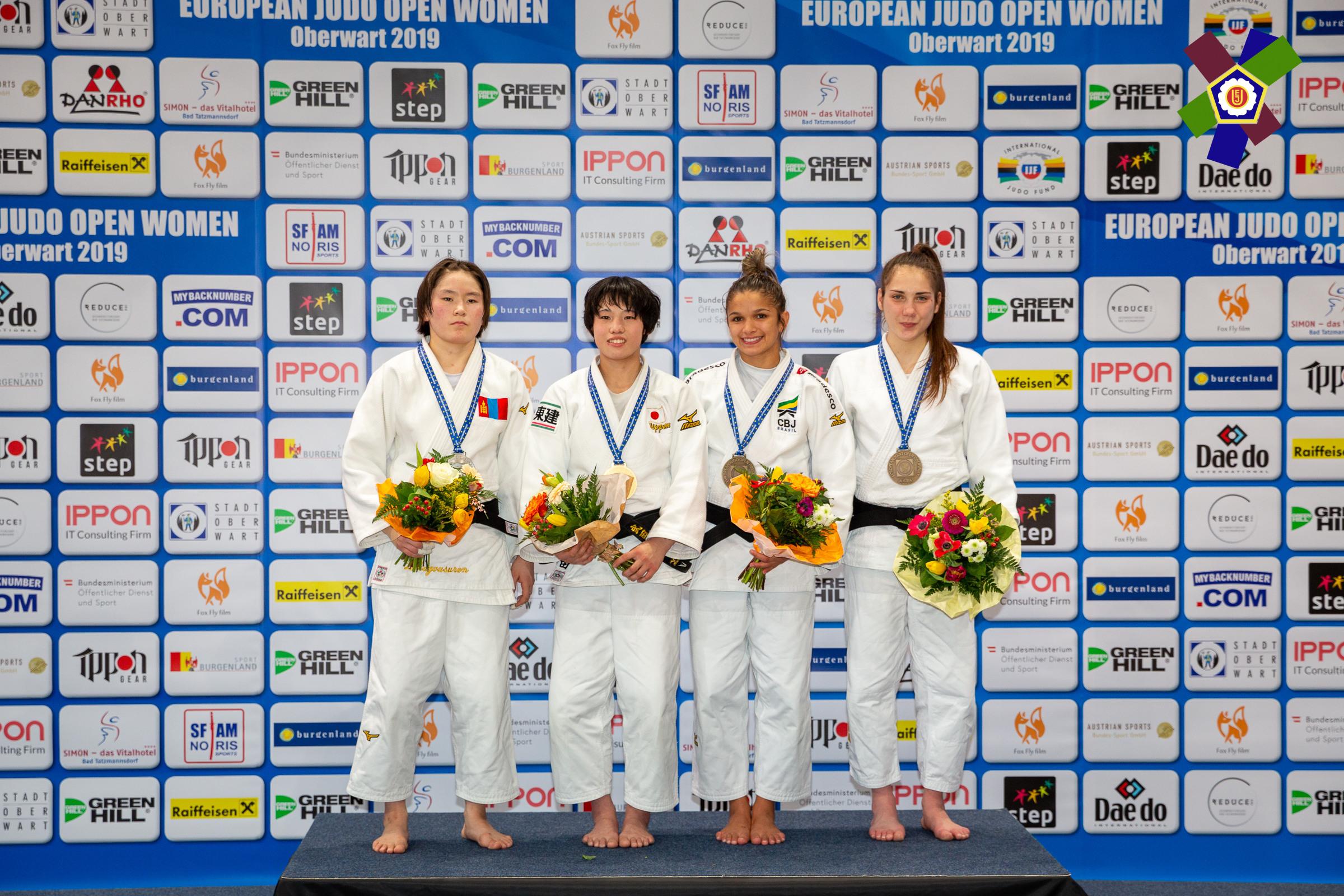 Podium -52 kg 1. TAKEDA, Ryoko (JPN) 2. LKHAGVASUREN, Sosorbaram (MGL) 3. PIMENTA, Larissa (BRA) 3. RYHEUL, Amber (BEL) – Roland Marx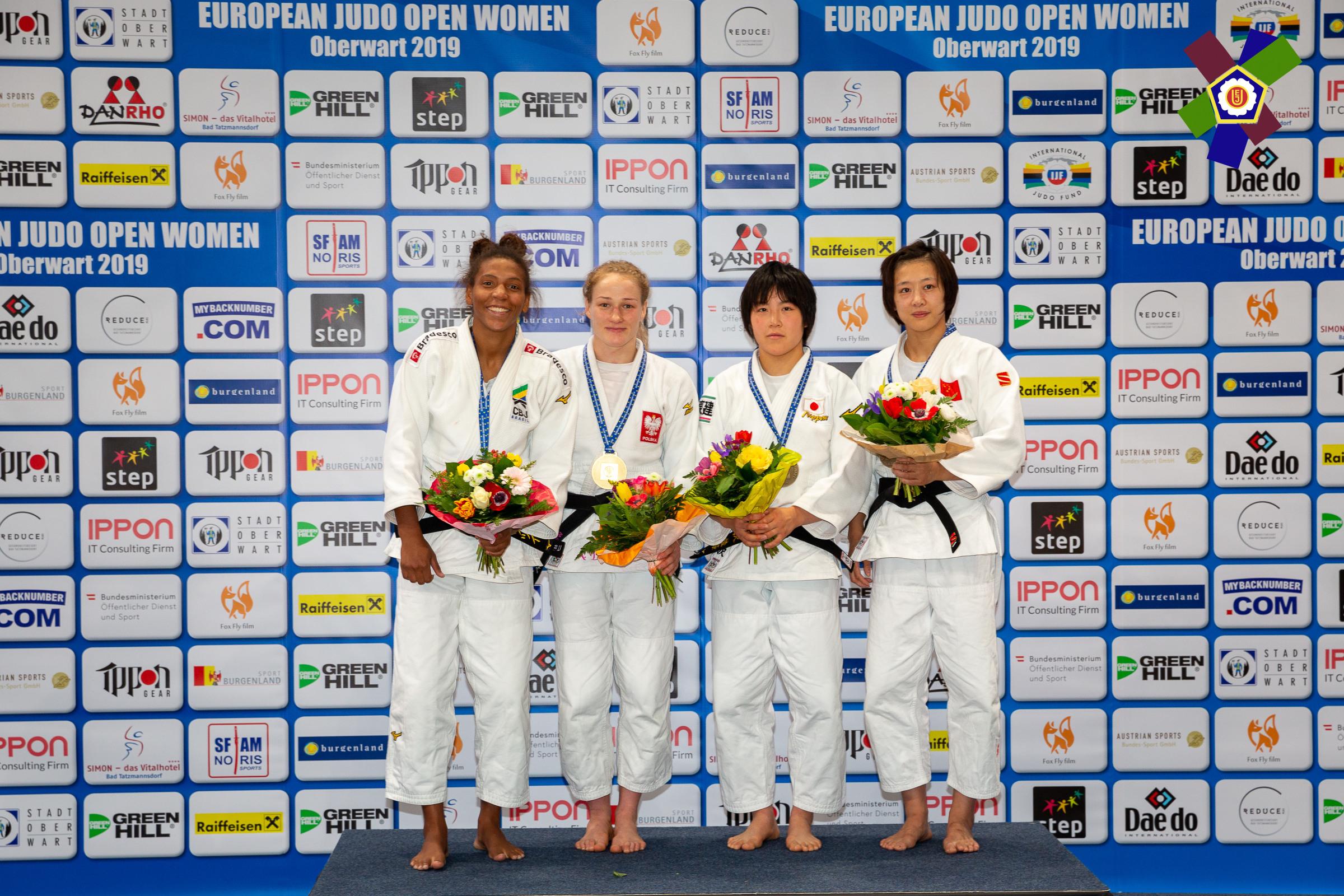 Podium -57 kg 1. BOROWSKA, Anna (POL) 2. SILVA, Rafaela (BRA) 3. TOMIZAWA, Kana (JPN) 3. ZHANG, Wen (CHN)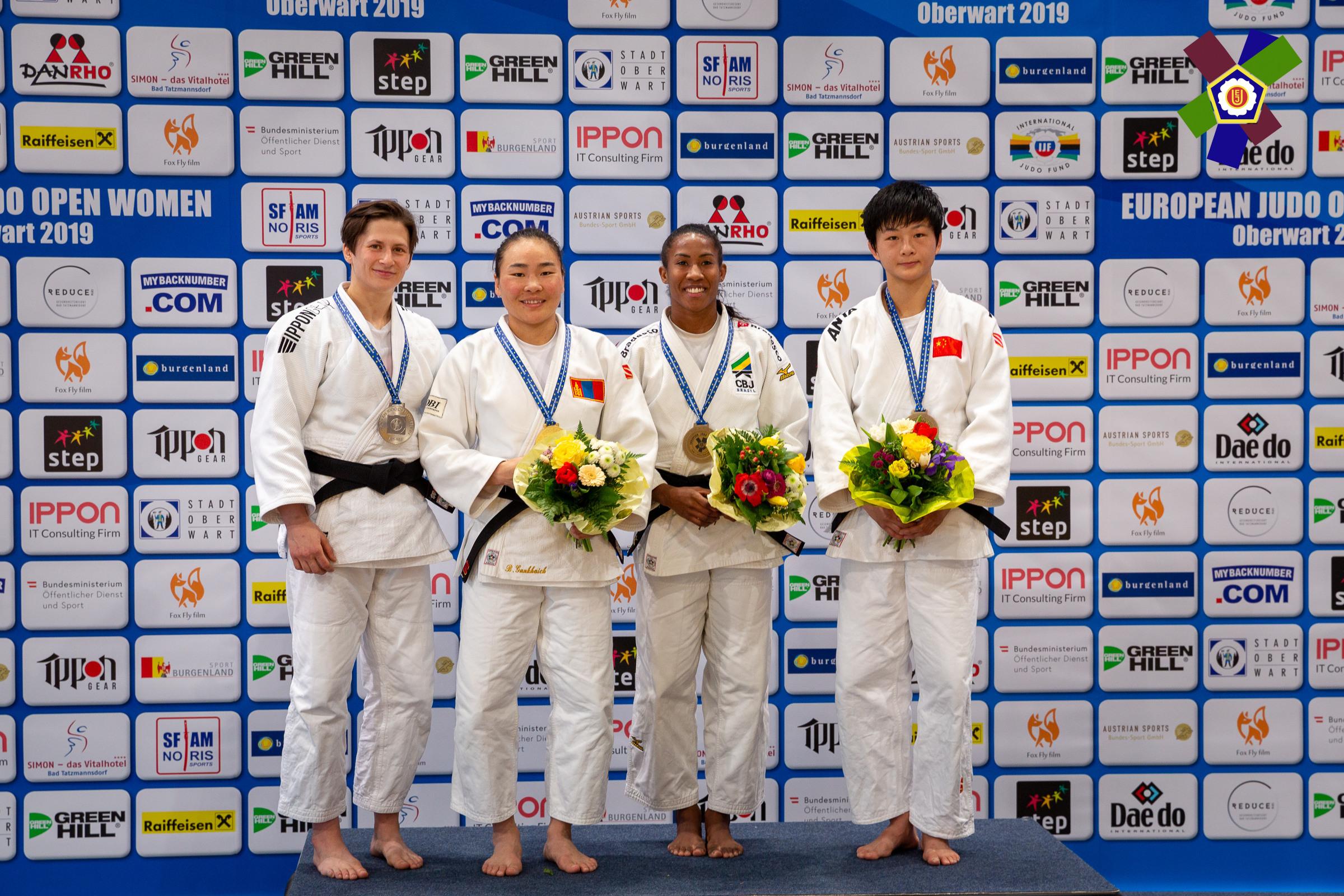 Podium -63 kg 1. BOLD, Gankhaich (MGL) 2. KRSSAKOVA, Magdalena (AUT) 3. QUADROS, Ketleyn (BRA) 3. TANG, Jing (CHN) – Roland Marx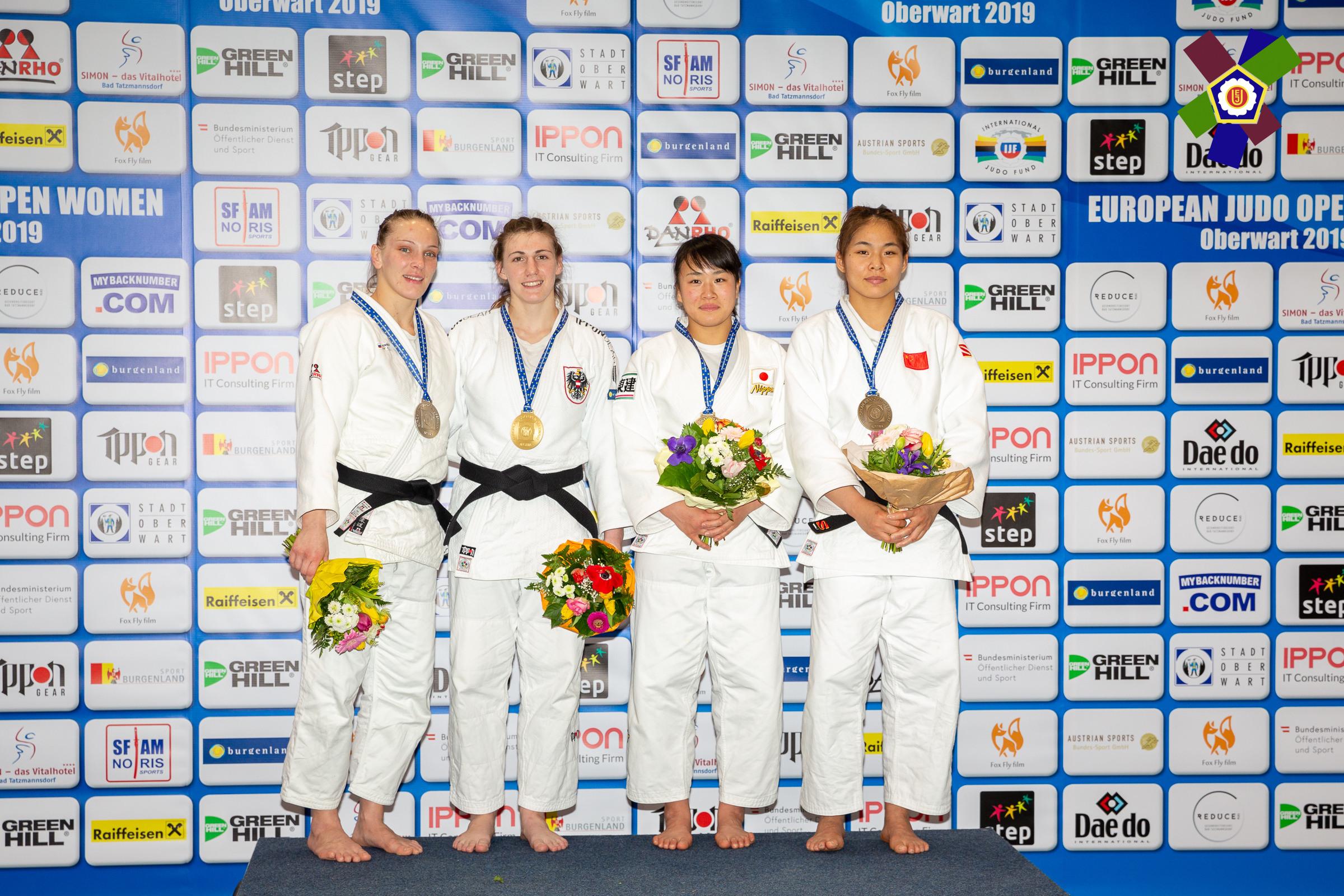 Podium -70 kg 1. POLLERES, Michaela (AUT) 2. POGACNIK, Anka (SLO) 3. MINEI, Miho (JPN) 3. SUN, Xiaoqian (CHN) – Roland Marx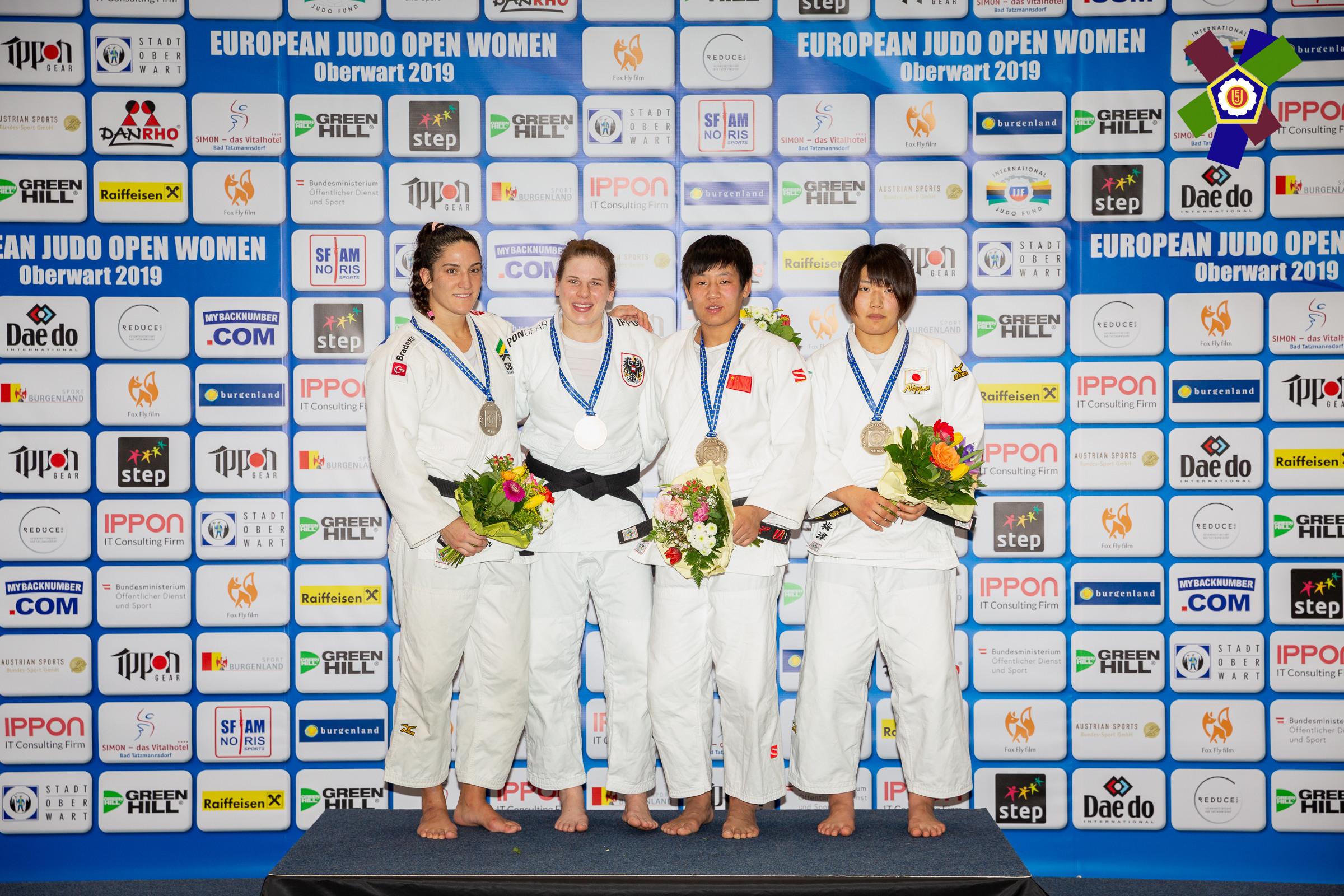 Podium -78 kg 1. GRAF, Bernadette (AUT) 2. AGUIAR, Mayra (BRA) 3. CHEN, Fei (CHN) 3. UMEZU, Shiyu (JPN) – Roland Marx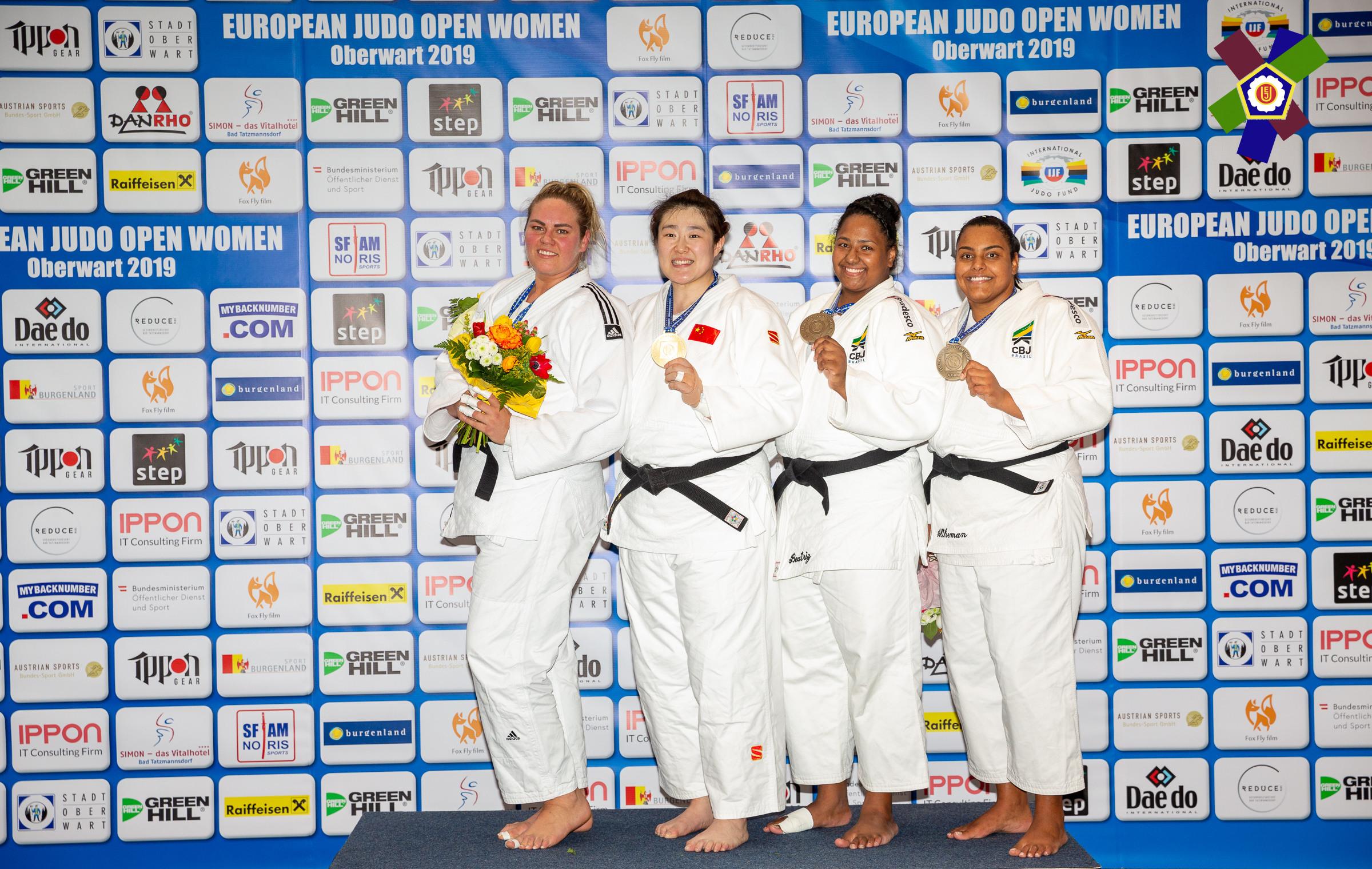 Podium +78 kg 1. YU, Song (CHN) 2. PAKENYTE, Santa (LTU) 3. SOUZA, Beatriz (BRA) 3. ALTHEMAN, Maria Suelen (BRA) – Roland Marx
By the end of the day the total number of 7 gold medals were spread amongst 5 countries. The host nation Austria shared the first place in the medal tally (2,1,0) with Mongolia (2,1,0) followed by China (1,1,4). Altogether 179 athletes from 35 nations and 4 continents took part in Oberwart.
The next European Judo Open for Women will take place in two weeks time when the female athletes will head out to Warsaw, Poland, to challenge each other, whilst the male competitors will battle it out on the same weekend in Prague, Czech Republic.
---