Day one of the Dusseldorf Grand slam saw Shirine BOUKLI (FRA) take the gold medal in the -48kg category. Boukli displayed surprising poise on the way to her first ever Grand Slam gold medal with six wins, including in the final the stunning defeat of number one seed and former world champion TONAKI Funa (JPN).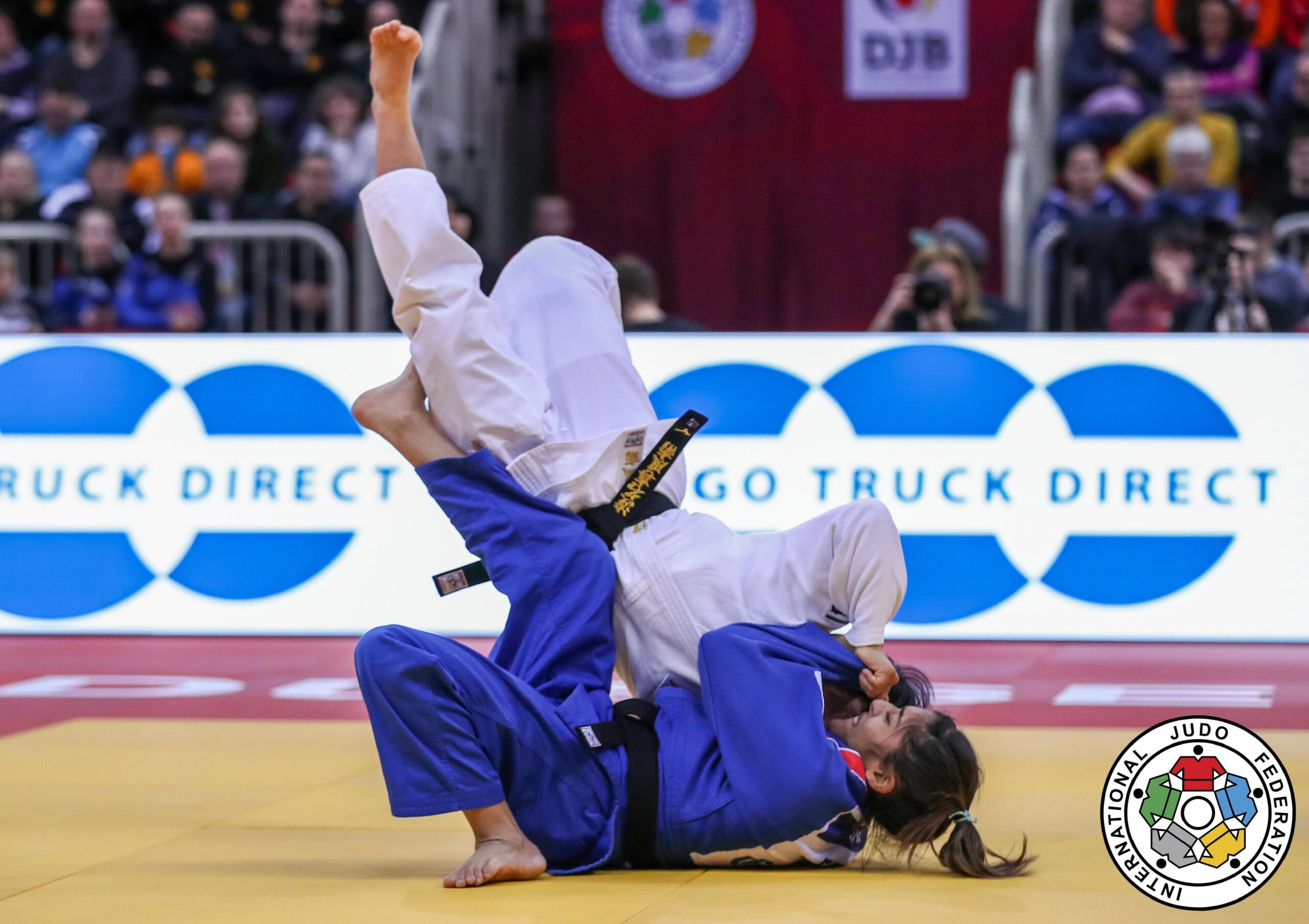 The 21-year old French super-lightweight began the day un-seeded (and a rank outsider) despite a fifth place finish at the Paris Grand slam two weeks ago. But wins against LIN Chen-Hao (TPE), Kang Yujeong (KOR) and Ellen SALLENS (BEL) saw Boukli take a spot in the quarterfinal. Here she came up against number two seed Julia FIGUEROA (ESP) who she defeated by a single score of waza-ari. In the semi-final Boukli brushed past the home favourite Katharina MENZ (GER) to take a place in the final.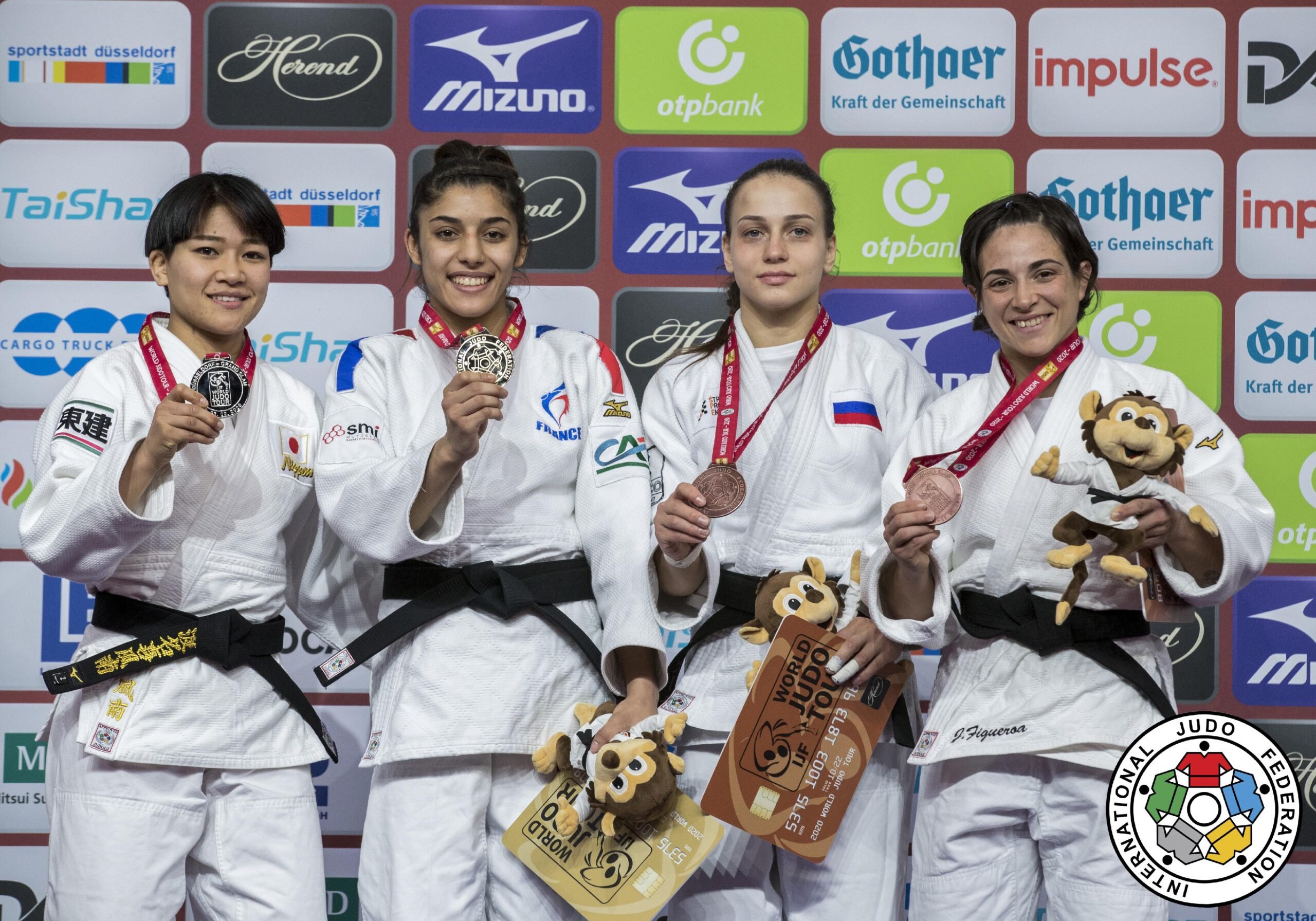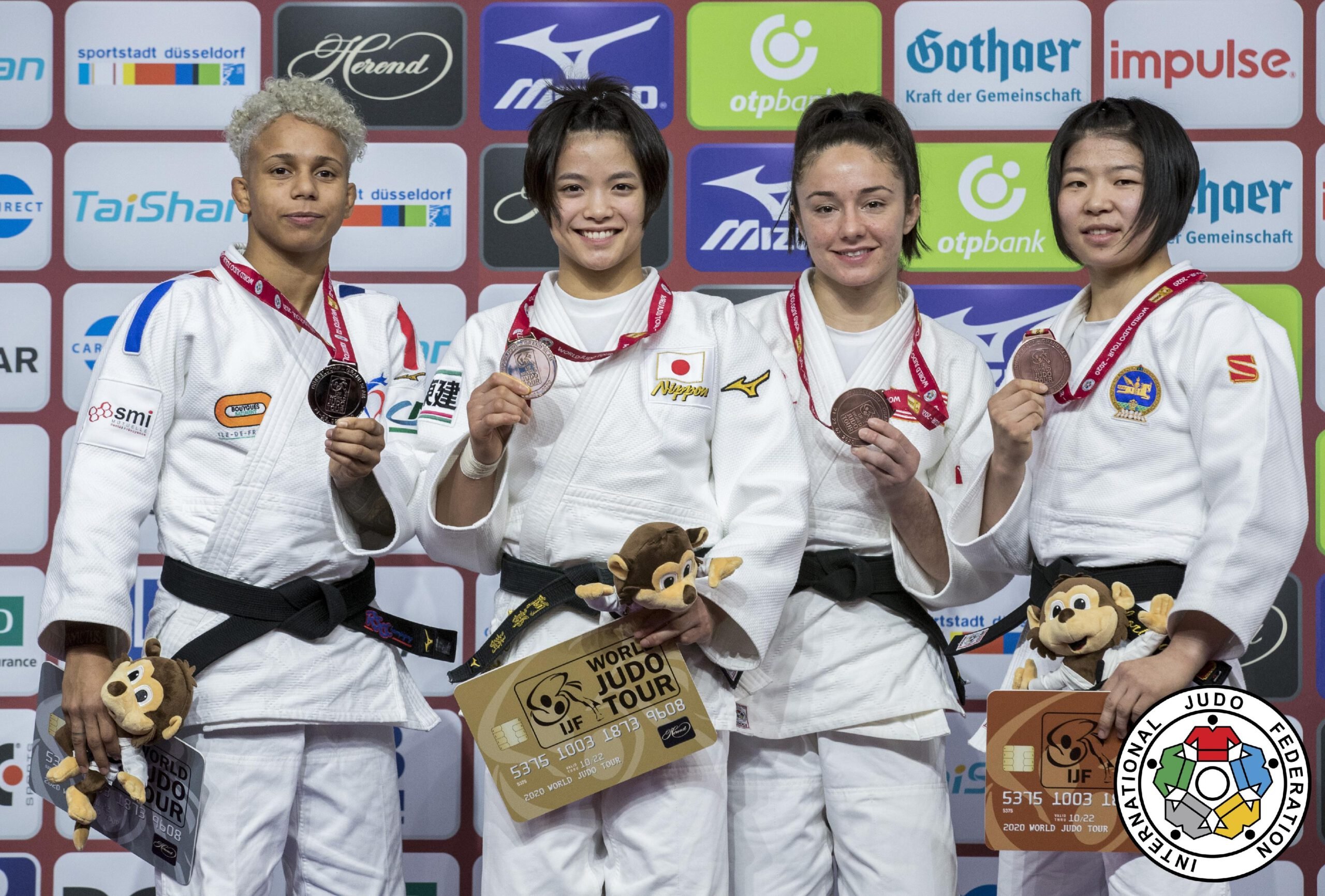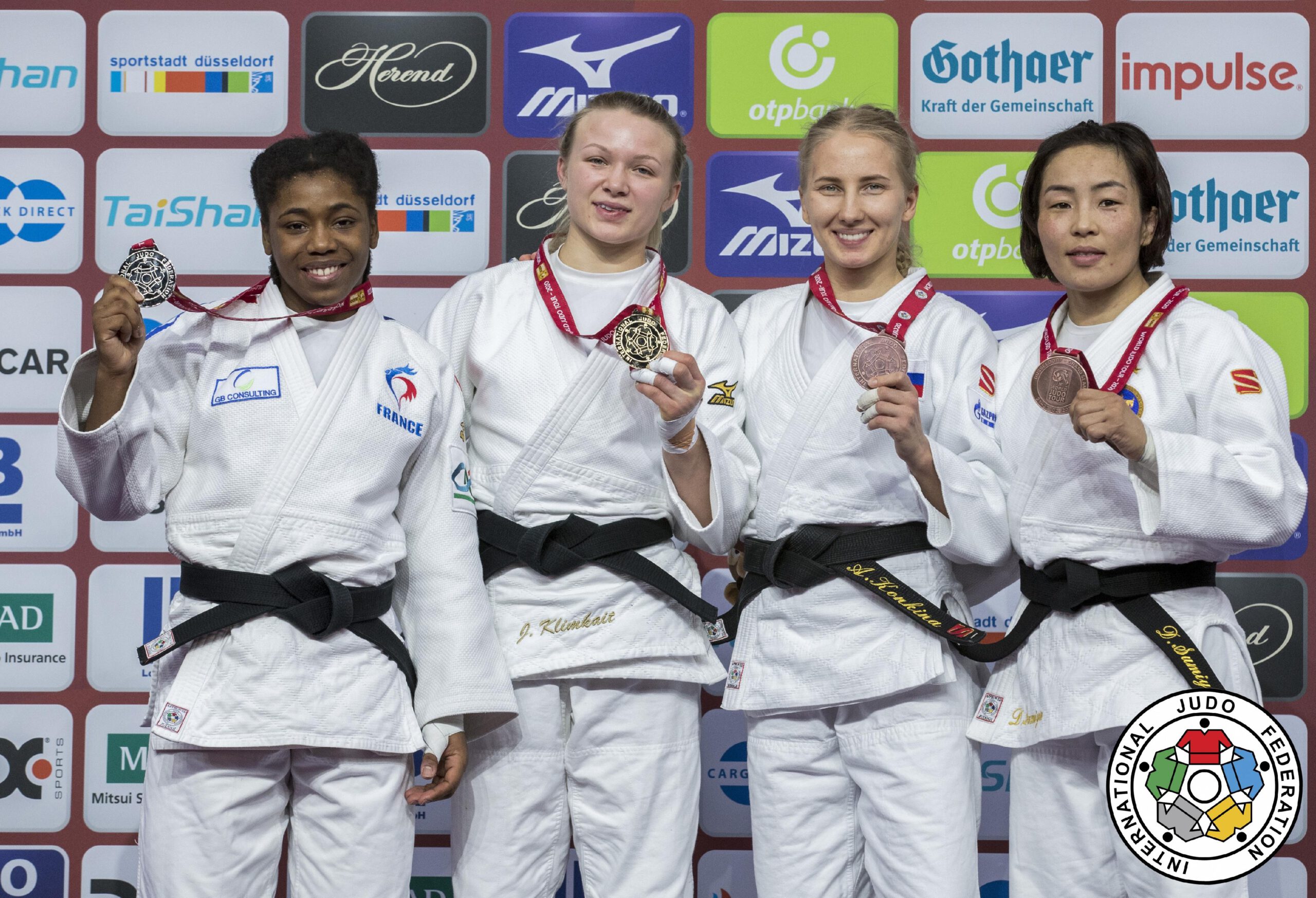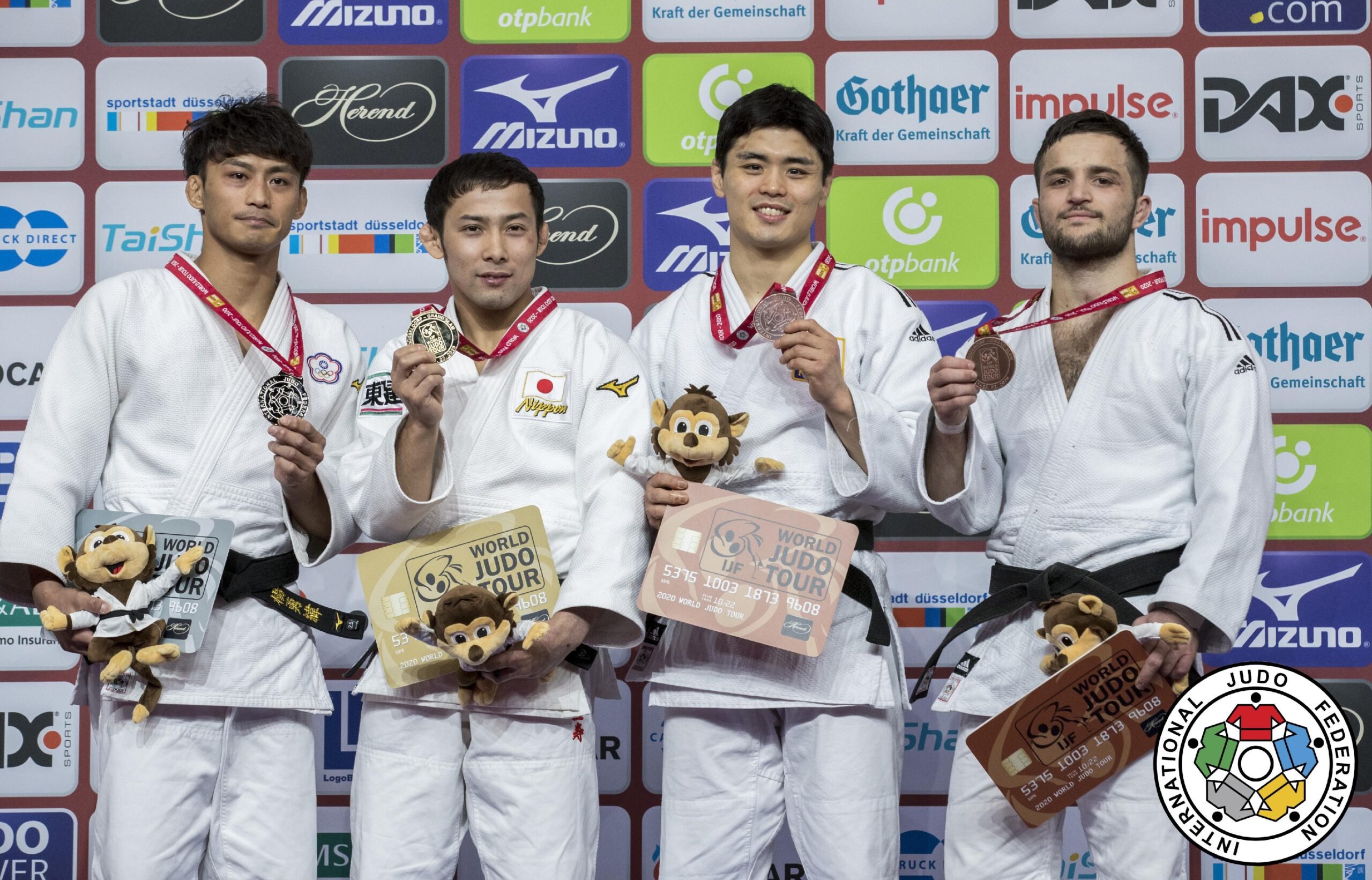 Boukli's current focus is far more likely to be an Olympic dream based on Paris 2024 rather than Tokyo 2020. However, as she battles away at her club Flam 91 south of Paris, or at the French national training centre, INCEP, Boukli will become increasingly aware of just how close she is to causing a major upset. She already has wins against almost half the top 20 in the world and her performance here in Dusseldorf was hugely impressive. There is time for the French youngster to shine, perhaps at the senior European Championships, the Ekaterinburg Grand Slam or the World Masters (for which she is now qualified). It will undoubtedly be an exciting time for Boukli and if she can maintain this level of results then a few more big names are set to tumble. But, for the time being, she can bask in the pleasure of a first Grand Slam gold and the signal of her arrival on the World Tour stage.
Author: Sheldon Franco Rooks
---