Amandine BUCHARD (FRA) missed out on an opportunity in Rio de Janeiro 2016 but wasn't about to let it slip by her a second time, regardless of a world pandemic.
She trained hard and as she confesses, 'suffered and sacrificed' to ensure she was in optimal shape for the Tokyo Olympic Games which had ultimately been delayed. It may have been both mentally and physically difficult but her strength prevailed, leading her to a sensational silver medal in the Nippon Budokan.
The final was of course against worthy opponent ABE Uta (JPN) who managed to perform to the best of her abilities under the great pressure on the home stage.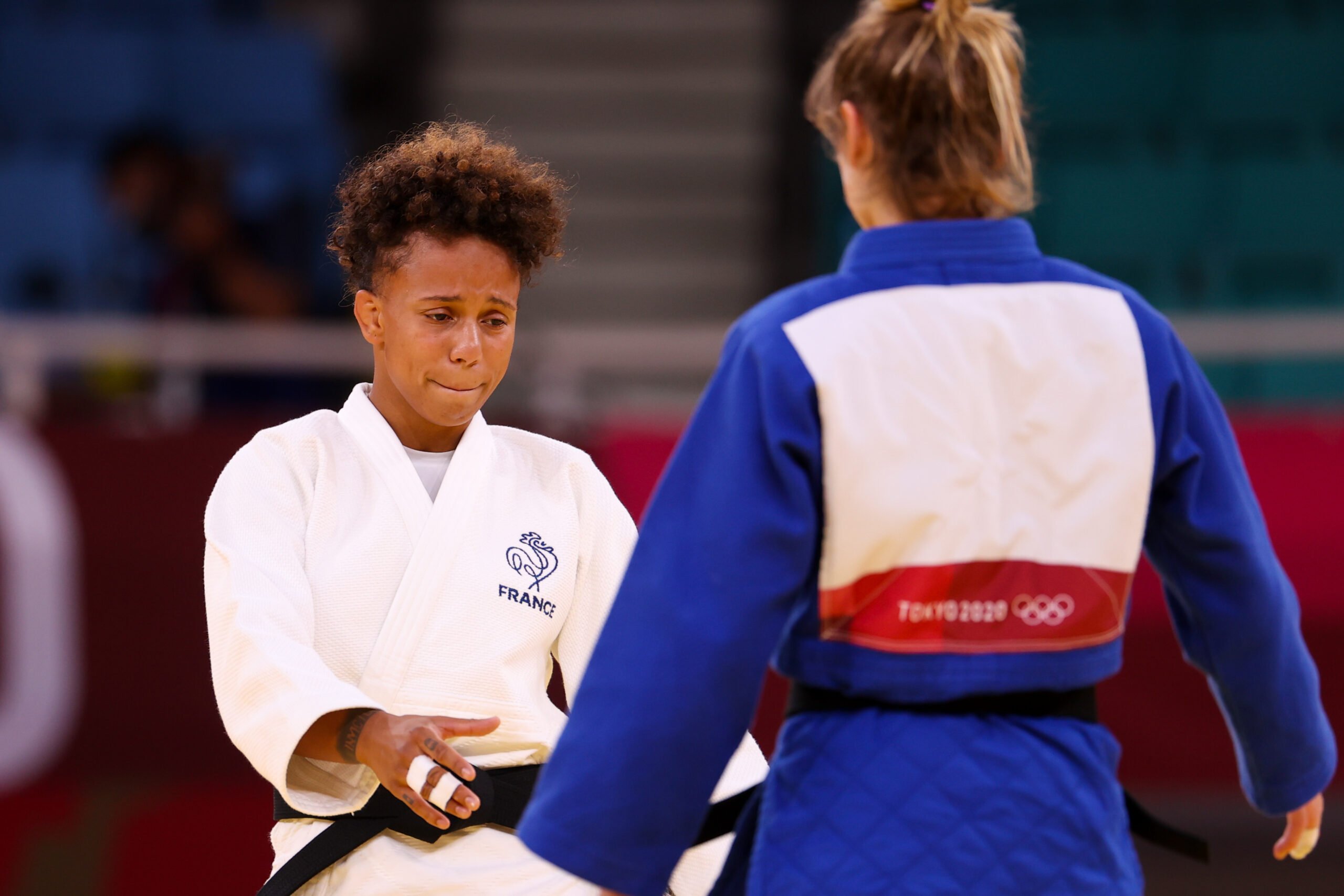 An emotional semi-final win for Buchard.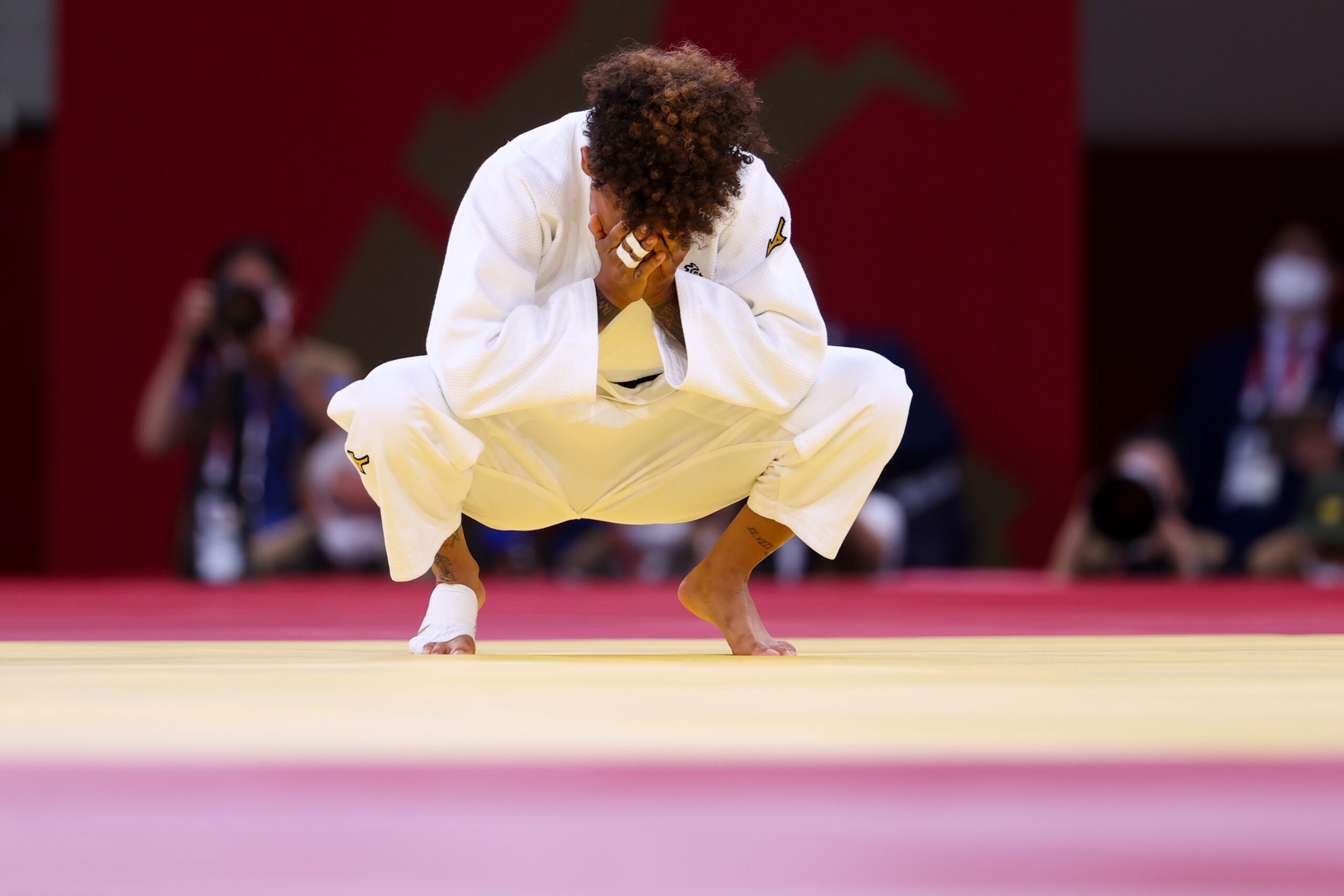 An emotional semi-final win for Buchard.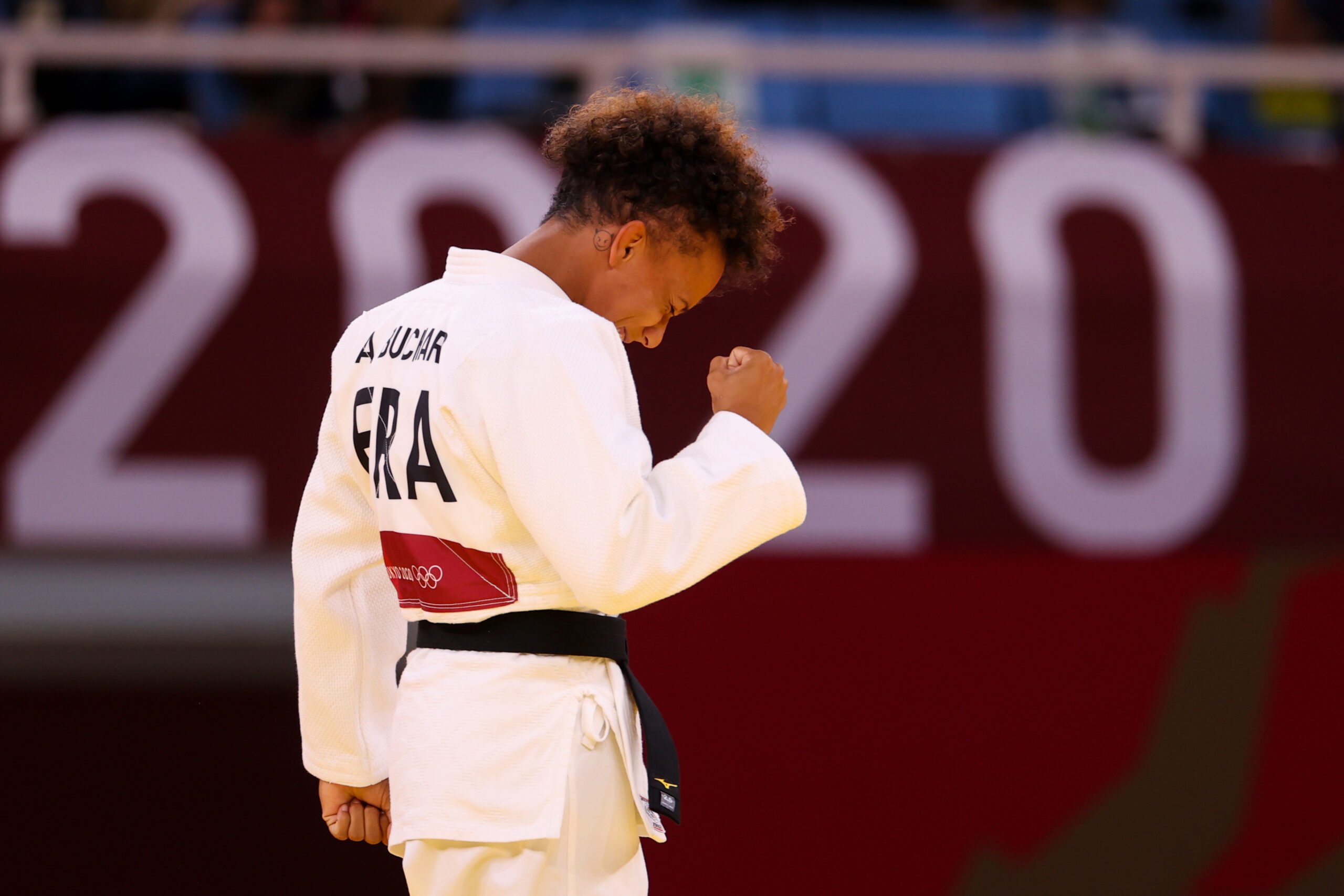 An emotional semi-final win for Buchard.
Buchard had made her journey to the final look somewhat easy, having only 2 minutes 18 seconds of tatami time in her preliminary contests, but her mission was not to take bronze, it was to be in the final. Her quick pace changed, and in her final with Abe, went deep in to golden score.
The pair had faced one another on numerous occasions and although the Japanese had the odds in her favour, Buchard had previously proven that she wasn't unbeatable. The Olympic final ended in ne waza and at the time, it was hard for the Frenchwoman to be pleased with her result.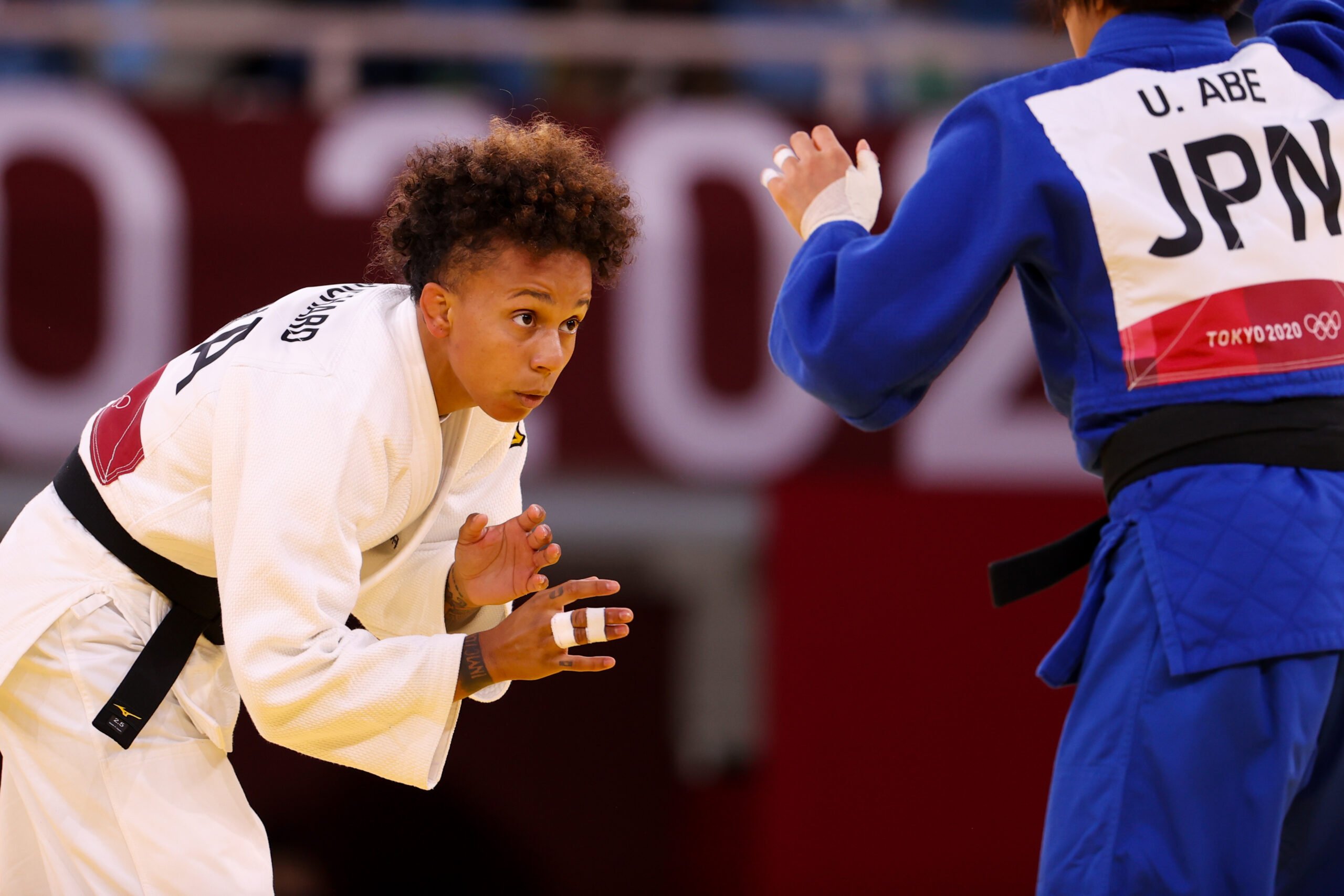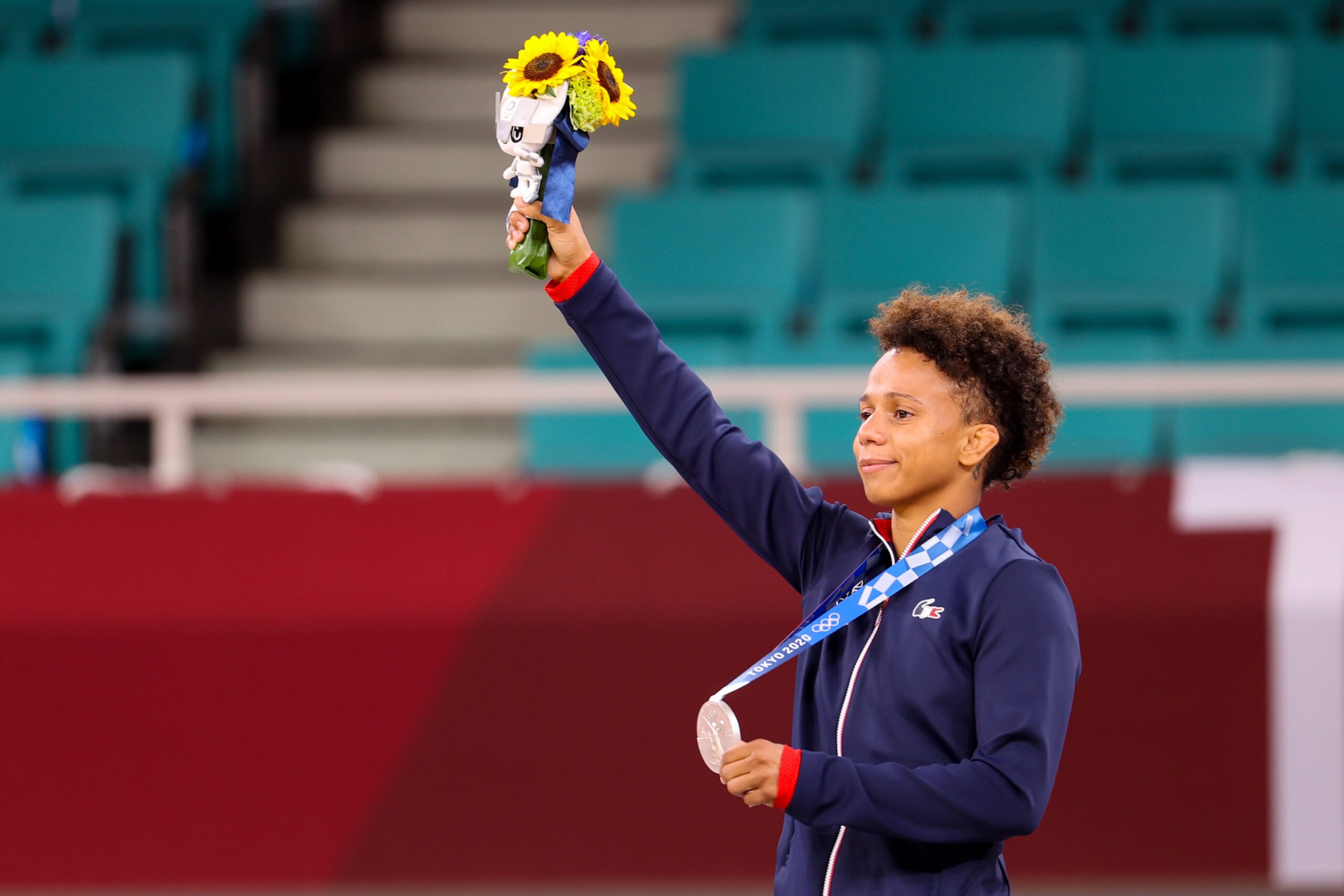 A sensational silver medal for Amandine Buchard of France.
As a holder of numerous gold medals on the IJf World Tour as well as a continental title and world medals, the expectation was always going to be high for the #1 seed of the -52kg category and she met them. Her incredible cycle took her to the final in Tokyo and she fought to the bitter end with 8.28 on the clock, an exhausting and exhilarating final which both athletes received a standing ovation for.
I made one mistake but it cost me the gold. But I'm proud of my silver and I guarantee you it won't be the last final between the two of us.
Since returning back home to France, aside from celebrating her incredible Olympic success, both in the -52kg category and as part of Team France who rose to the occasion and took the first Mixed Team Olympic gold in history, Buchard has also found a new club to call home.
In the past we have seen Buchard as a strong member of the Red Star Club Champigny where she has stated she 'learned, grew and achieved my goals', but now she has taken on a new challenge and has been welcomed in to the arms of Paris Saint Germain. There will be a Paris 2024 gold at the forefront of her mind now with a shortened cycle ahead.
Author: Thea Cowen
---