This weekend we are back in one of the buzzing hubs of judo, with a super fanbase and super team, the Hungarians are welcoming us back to for the Budapest Grand Slam.
We have already stepped in to the qualification period following the Ulaabaatar Grand Slam in Mongolia, and this week will see a tremendous turnout in Budapest. An extra 200 athletes will be present, 435 are inscribed from 64 nations and are chasing down those points.
For the European Judo Union, we have extra reason to celebrate this event as it will be the first hosted in the newly elected president, Dr Laszlo TOTH's home nation. With a wealth of experience and masterful execution, Budapest is always a highlight on the judo calendar, no matter the level of event, but this will be a wonderful way to initiate his presidency.
It is always a huge honour to us to be a host of such an important piece of the IJF World Tour like a Grand Slam and now it is even more an extraordinary occasion for the judo family all around the world since the Olympic qualification for Paris 2024 started in May. As the current Olympic cycle is rather short, judoka must seize every opportunity and use it to the best of their ability to secure their place at the five-round games. To help you to achieve your noble goal, we are committed to provide the best conditions for the highest level contests.
We would like to express our sincere thanks to the Government of Hungary, the International Judo Federation and all our highly appreciated sponsors and collaborated partners for their continued trust and support to make this event a reality.
There are of course some big names on the entry list, and as we have Paris on the brain, we look to the French team to see who we can expect. Interestingly this time around, it is only the men. There is a wide range in this team, from the younger including Romain VALADIER PICARD to the more seasoned, Teddy RINER and Loic PIETRI. For Saeid MOLLAEI, it is his first outing as part of team Azerbaijan and he is in good company with number one seed Mammadali MEHDIYEV and the -73kg double threat Hidayat HEYDAROV and Rustam ORUJOV.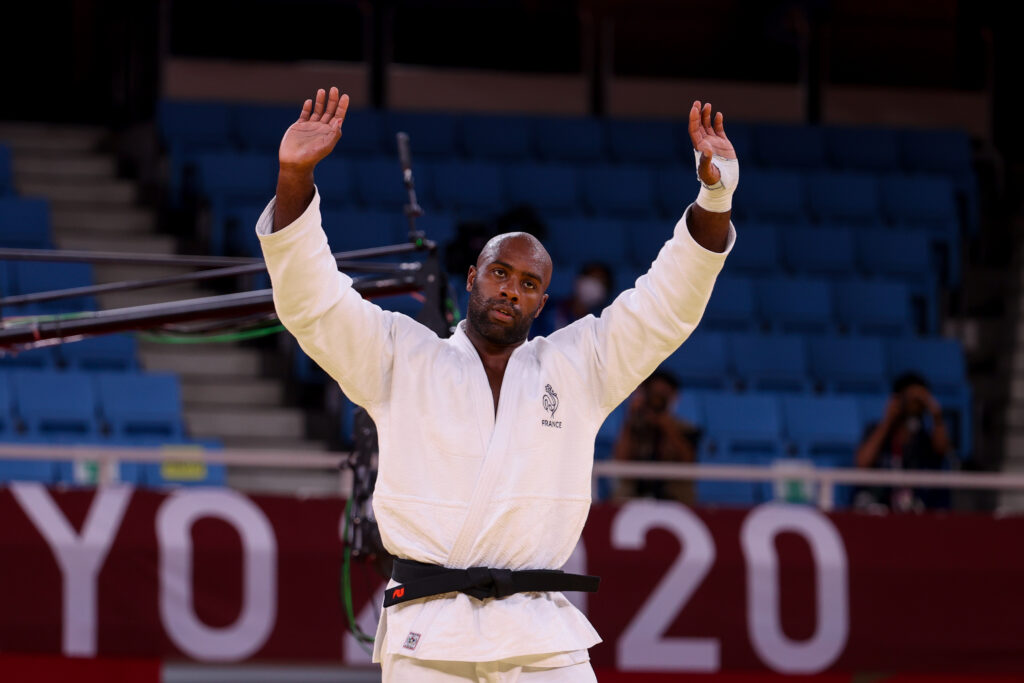 Hungary have a team of 29 athletes, rivalled in number only by the People's Republic of China, and leading for the women is PUPP Reka in the -52kg category. She is coming in as the number one seed but isn't among the four world ranked number ones in Budapest, three of whom are from Europe; Lasha SHAVDATUASHVILI (-73kg), Timna NELSON LEVY (-57kg) and Sanne VAN DIJKE (-70kg).
The three-day tournament will start on Friday 8th July with the draw on Thursday 7th at 14:00 local time which can be followed on live.ijf.org.
Author: Thea Cowen
---