Over the weekend we have seen plenty of action in both Spain and Germany for continental European Cup events, in Spain the seniors competed in Malaga, and the cadet athletes headed to Berlin.
In Germany, the host nation managed to top the standings with an impressive five gold medals, 16 in total. National pride was earned by Julius GLASER (-55kg), Paul FRIEDRICHS (-73kg), Sophia Grace STORM (-48kg), Tabea Nika MECKLENBURG (-52kg) and Sveyarike KONRAD (-63kg).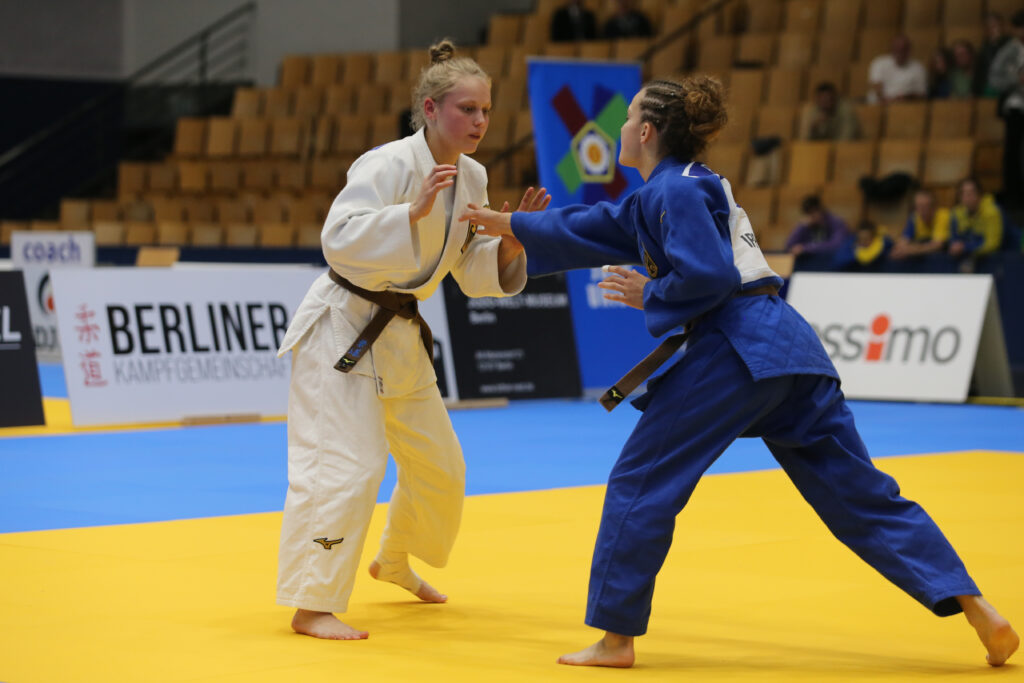 In fact the seniors were also successful in Malaga, securing the second place in the medal table after France and above the Spanish team. Spanish hosts could boast two gold medals from 2022 Junior European Champion, Laura VAZQUEZ FERNANDEZ (-63kg) and Javier PENA INSAUSTI (-73kg).
There were of course high expectations for Anna Monta OLEK in the -78kg category, both as an IJF World Tour medallist and the top seed in Malaga, similarly the 2022 senior European Championship silver medallist, Darko BRASNJOVIC (SRB) who managed to take gold in the -90kg category, sharing the podium with Artur KANEVETS (FIN/silver), Stuart MCWATT (GBR) and Pedro LIMA (POR), the latter an essential part of the junior team who took the mixed team world bronze only last week.
Author: Thea Cowen
---