The 16-year-old Daria BILODID from Ukraine won the -48kg category at the European Judo Open in Prague. This was the first time she had fought at senior level, and for the young cadet judoka, her first opportunity to test herself at this new level.
Bilodid did not look out of place as she took her first steps onto the mat at the Sparta Arena in Prague.
"I am very happy. I always believe in my power and my skills, so I can not say I am very surprised about the result today. Although it was not my main goal to win a medal today, but I am very happy about this medal and it helps towards my higher aims in the future."
The Ukrainian was the youngest competitor in Prague and she made light work of her first opponent, Stefannie Arissa KOYAMA (BRA). She scored a quick ippon win with a strong sangaku gatame. In her second contest against Mira ULRICH (GER) was comfortably won with a strong left Ouchi Gari for waza-ari to move through to face Kelly STADDON (GBR) in her third round. The fight was close and went into golden score, when Bilodid pulled out a fast left soto makikomi to take the win from the British fighter.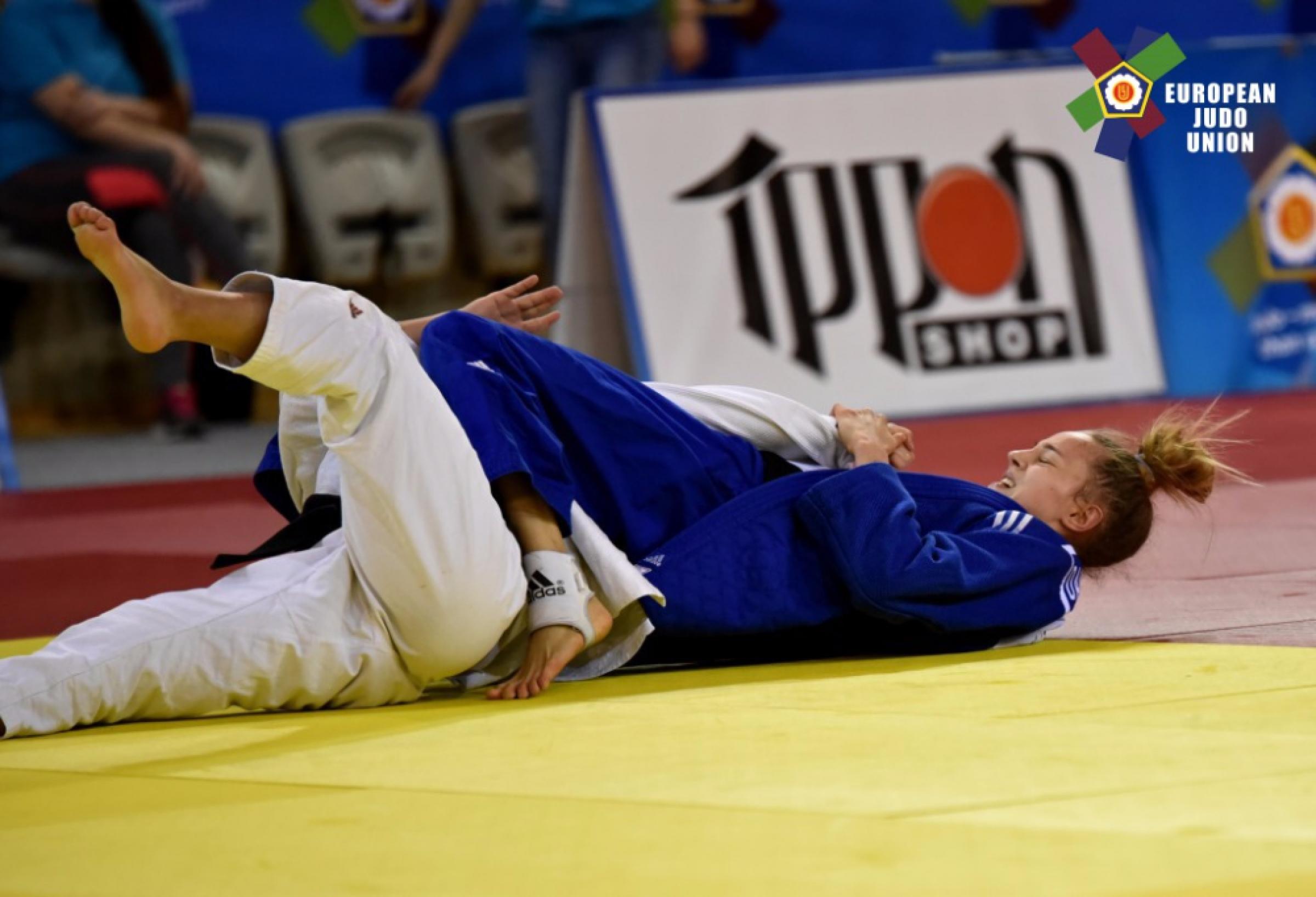 The semi final did not go as well as was expected for Bilodid. The match against Gulkader SENTURK (TUR) also went to golden score. The Turkish competitor lost by hansekomake for 3 shidos. The pair had already faced each other at the Junior European Championships in Malaga last year.
"The semi final was really hard. Our previous contest in Malaga was much easier to win. Today was tough and the fight was close. I don't know why I found it more difficult, maybe it was my mood."
In the final, number one seed Cinta GARCIA MESA (ESP) found Bilodid too difficult and the young Ukrainian showed off her varied range of techniques to deliver two impressive throws for waza-ari, before finishing the contest with an arm lock (juji gatame).
"The final was not as difficult for me. I was focused and my parents [coaches] helped by telling me that I am strong enough to win. So I believed in my power and did it. I had five contests today. During the fights I had only 10 minutes to rest and I can say it was physically and psychologically demanding."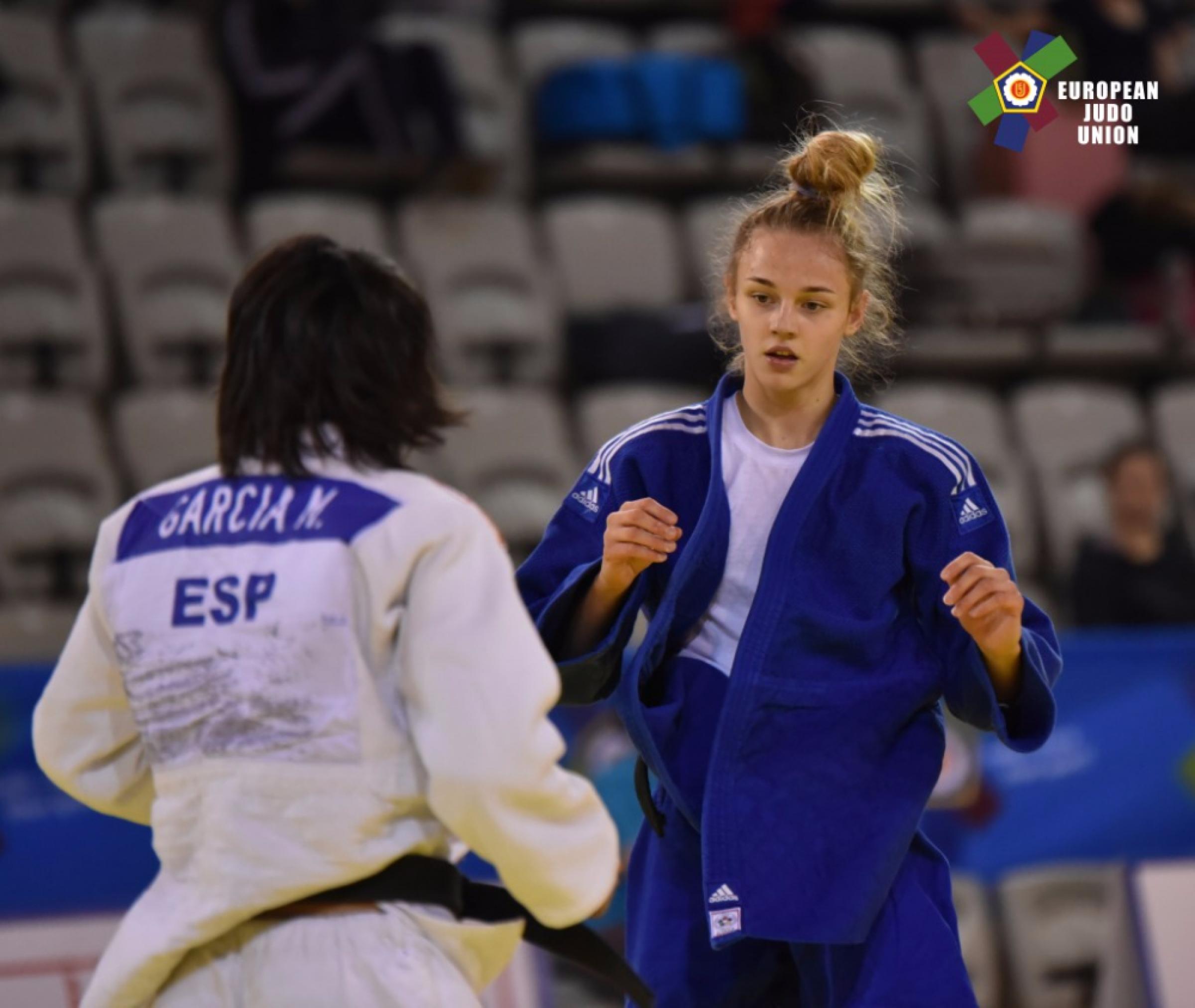 When asked, what is the key to success so far, she explained:
"I don't know what my secret is. I am tall, but there are also other tall girls in my weight class. I am physically strong and I have some good techniques. I don't think too much about it, I just fight."
Bilodid's mother and mat-side coach, Svetlana Kuznetsova told us of her daughters future plans.
"She can still participate at cadet tournaments and maybe she will fight at the Cadet World Championships. Our main goal is to bring her to the senior level. This is the reason why she will hopefully compete at the Senior European Judo Championships in Warsaw. Then we will see what is coming next."
---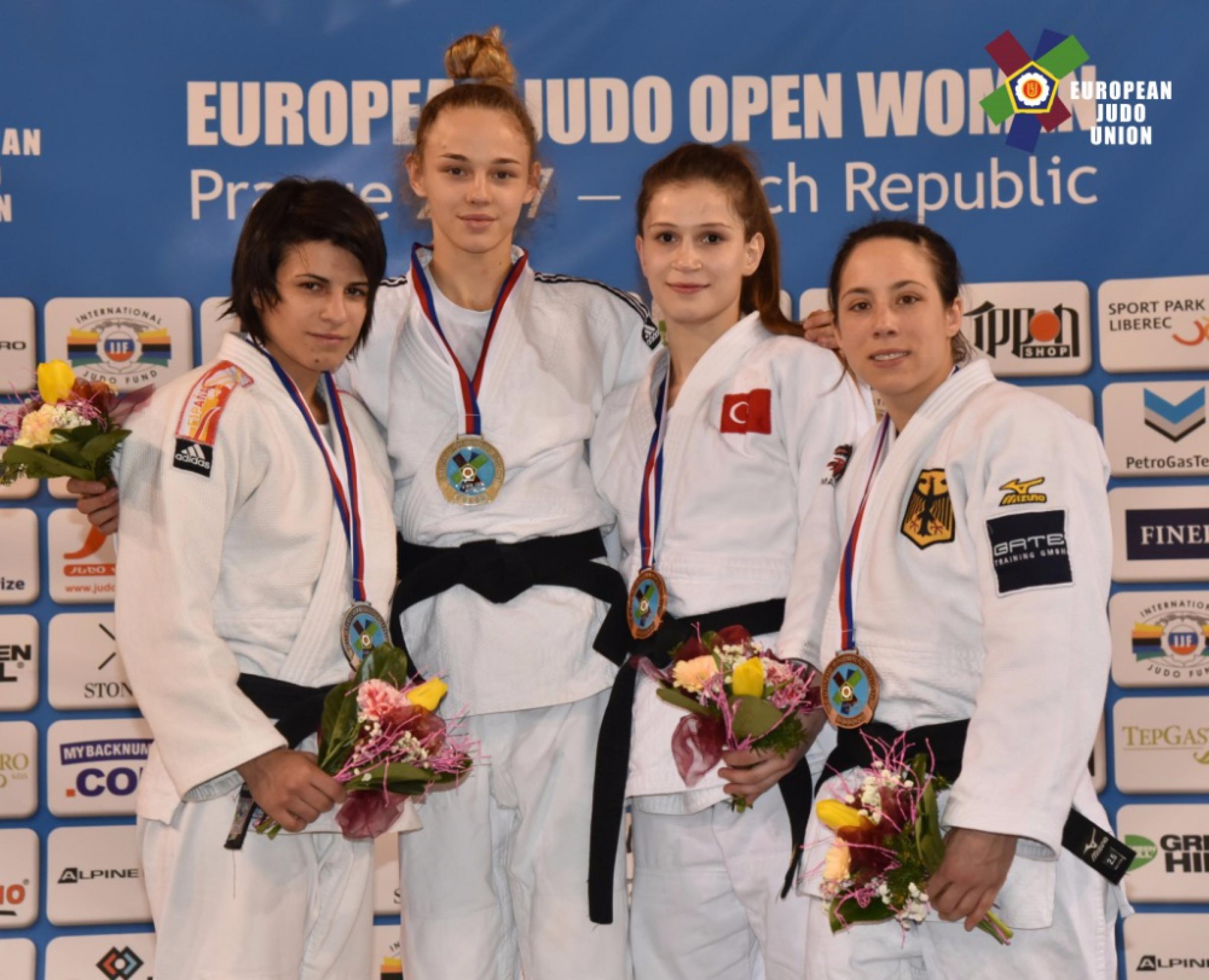 -48 kg
1. BILODID, Daria (UKR)
2. GARCIA MESA, Cinta (ESP)
3. SENTURK, Gulkader (TUR)
3. MENZ, Katharina (GER)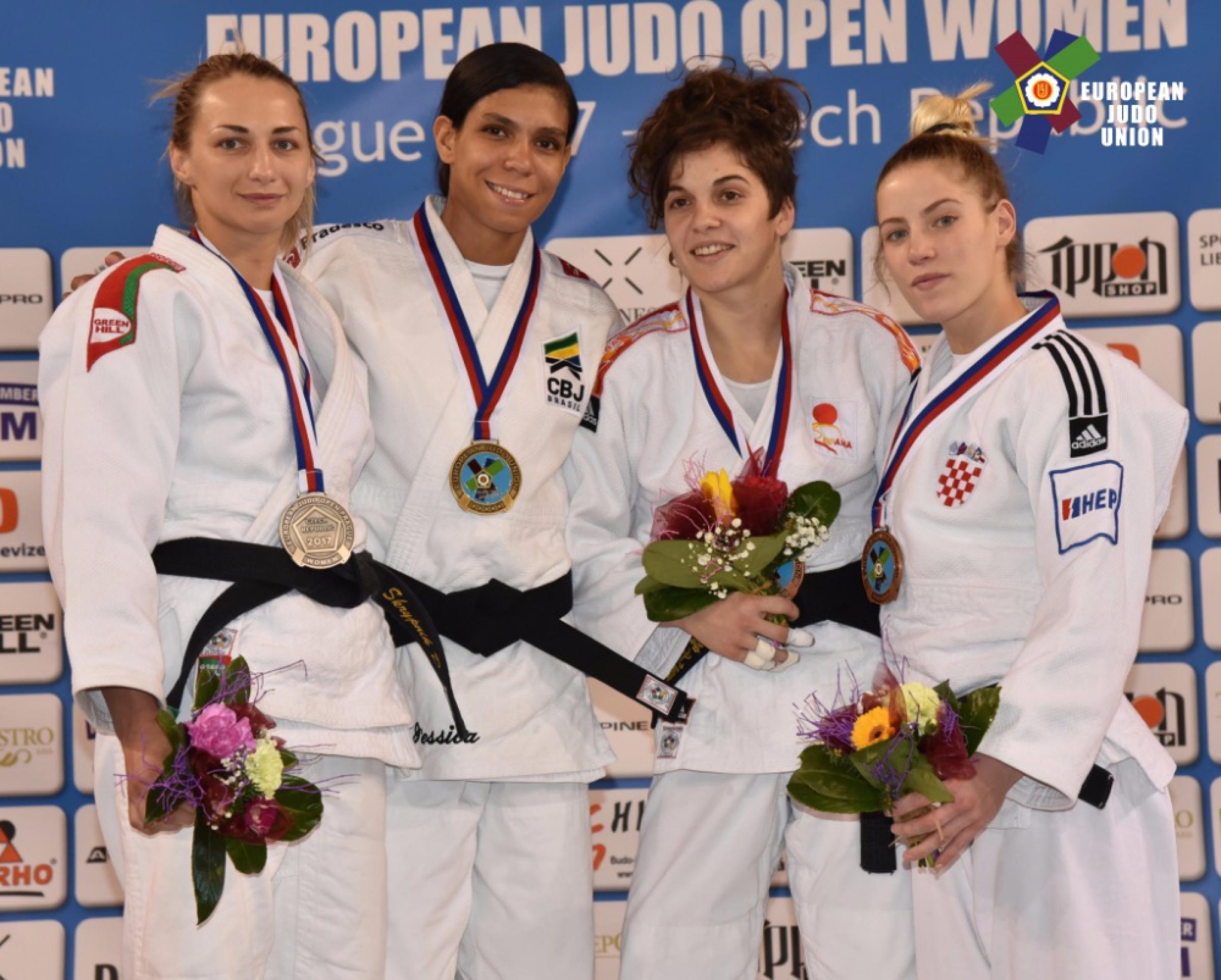 -52 kg
1. PEREIRA, Jessica (BRA)
2. SKRYPNIK, Darya (BLR)
3. LOPEZ SHERIFF, Estrella (ESP)
3. SIKIC, Tena (CRO)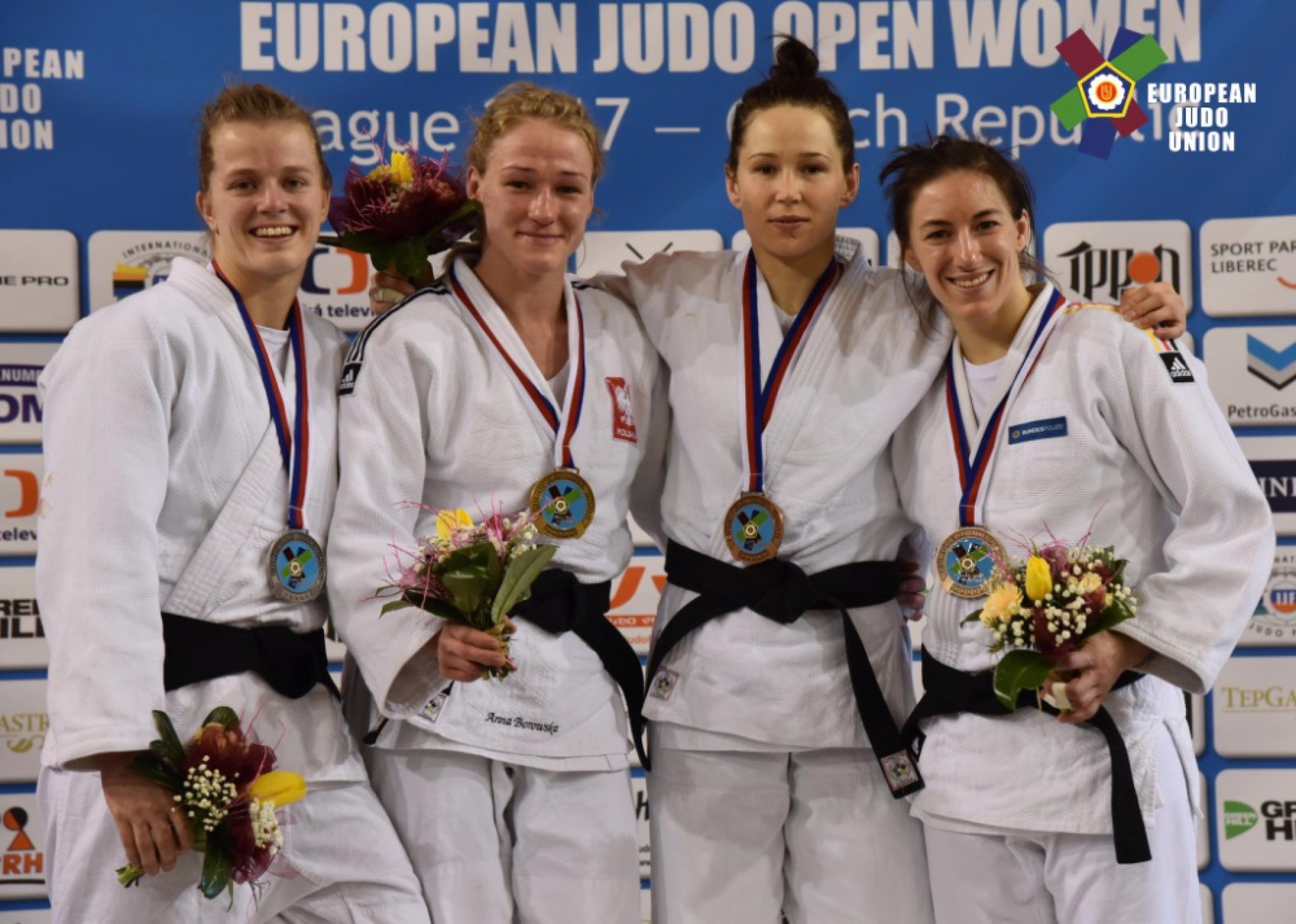 -57 kg
1. BOROWSKA, Anna (POL)
2. BERGSTRA, Margriet (NED)
3. KAZYULINA, Anna (KAZ)
3. WAECHTER, Viola (GER)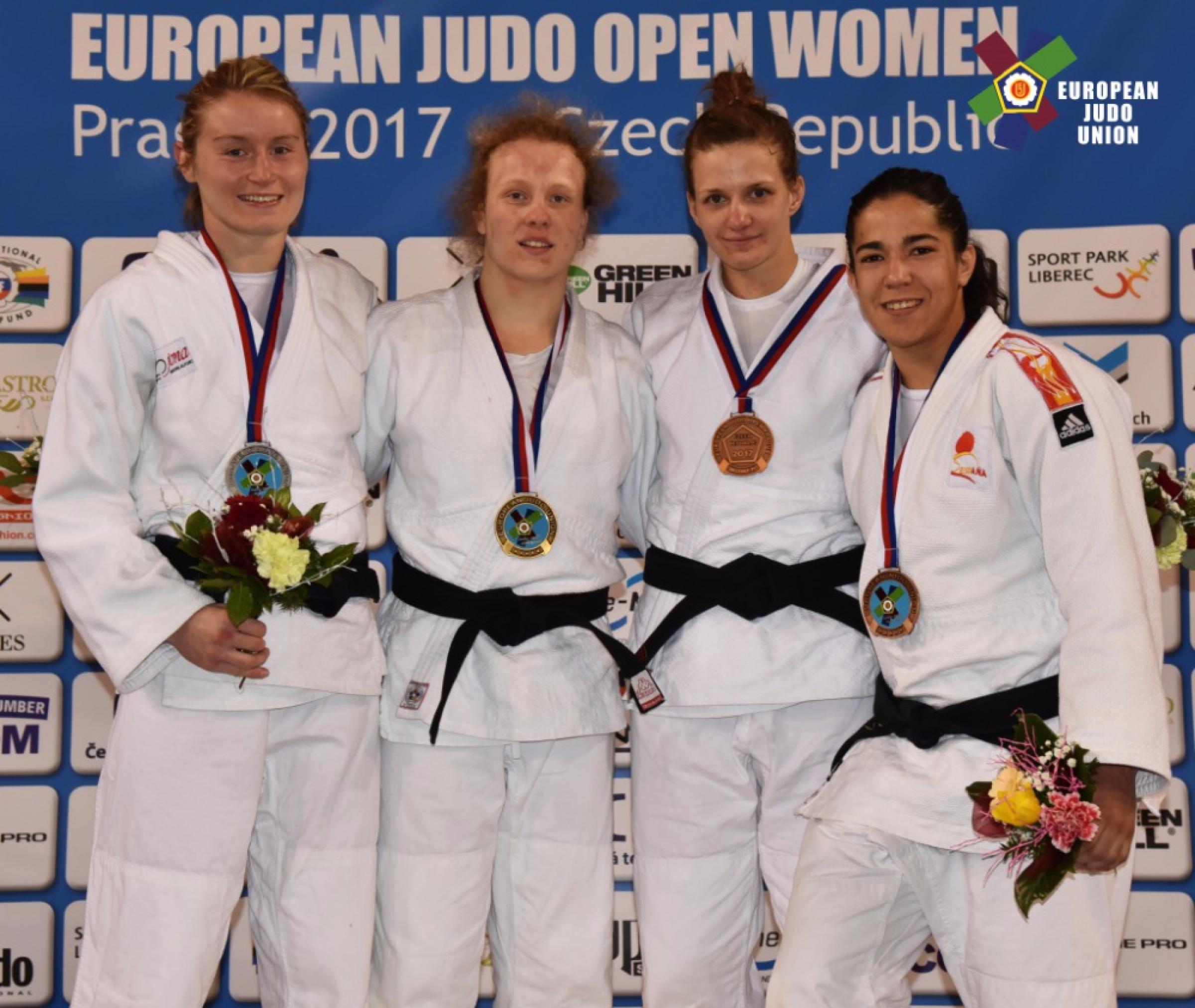 -63 kg
1. VERMEER, Sanne (NED)
2. LOUCHEZ, Clementine (FRA)
3. OZDOBA, Agata (POL)
3. CABANA PEREZ, Cristina (ESP)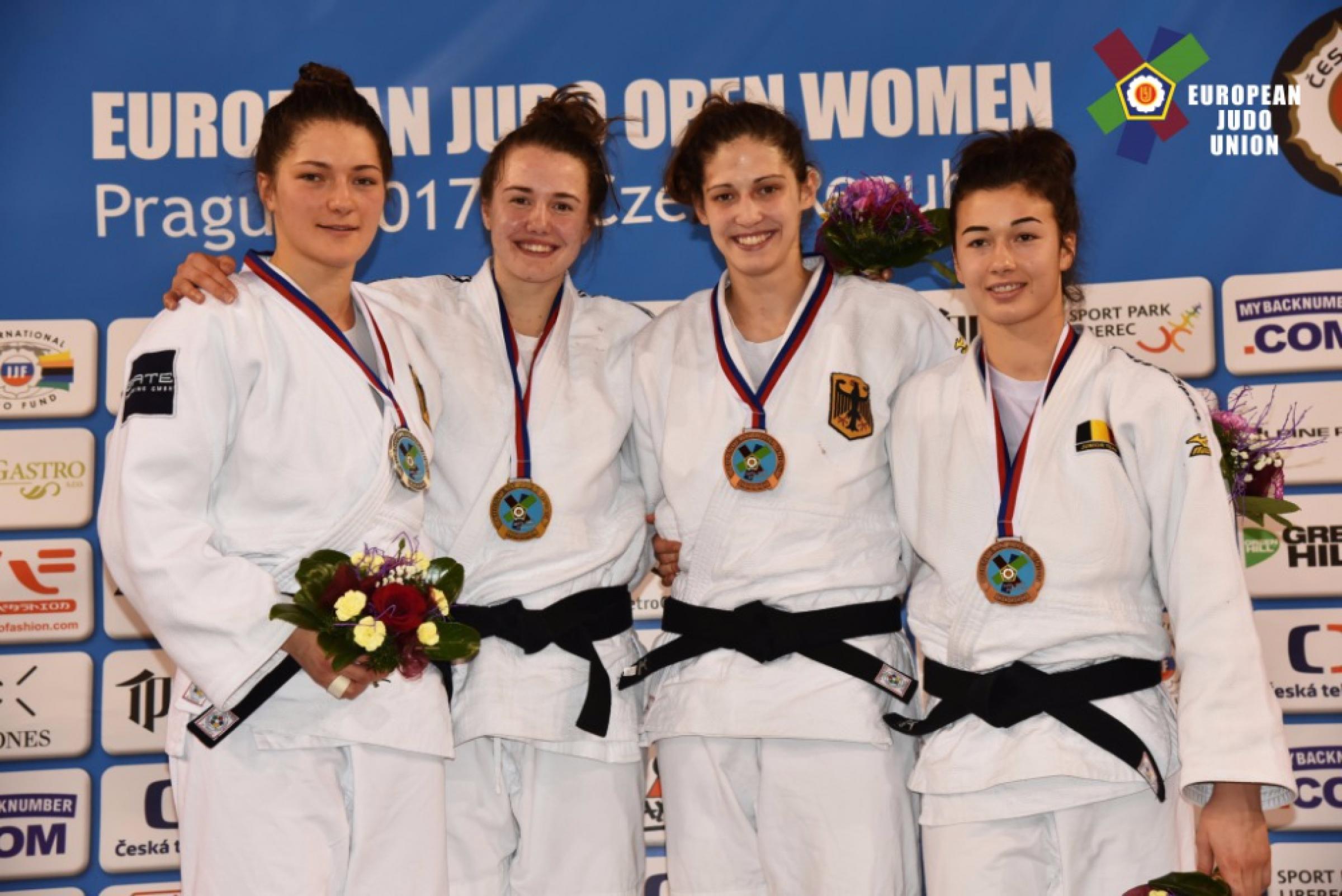 -70 kg
1. AUSMA, Natascha (NED)
2. PUESCHEL, Lea (GER)
3. BUTKEREIT, Miriam (GER)
3. WILLEMS, Gabriella (BEL)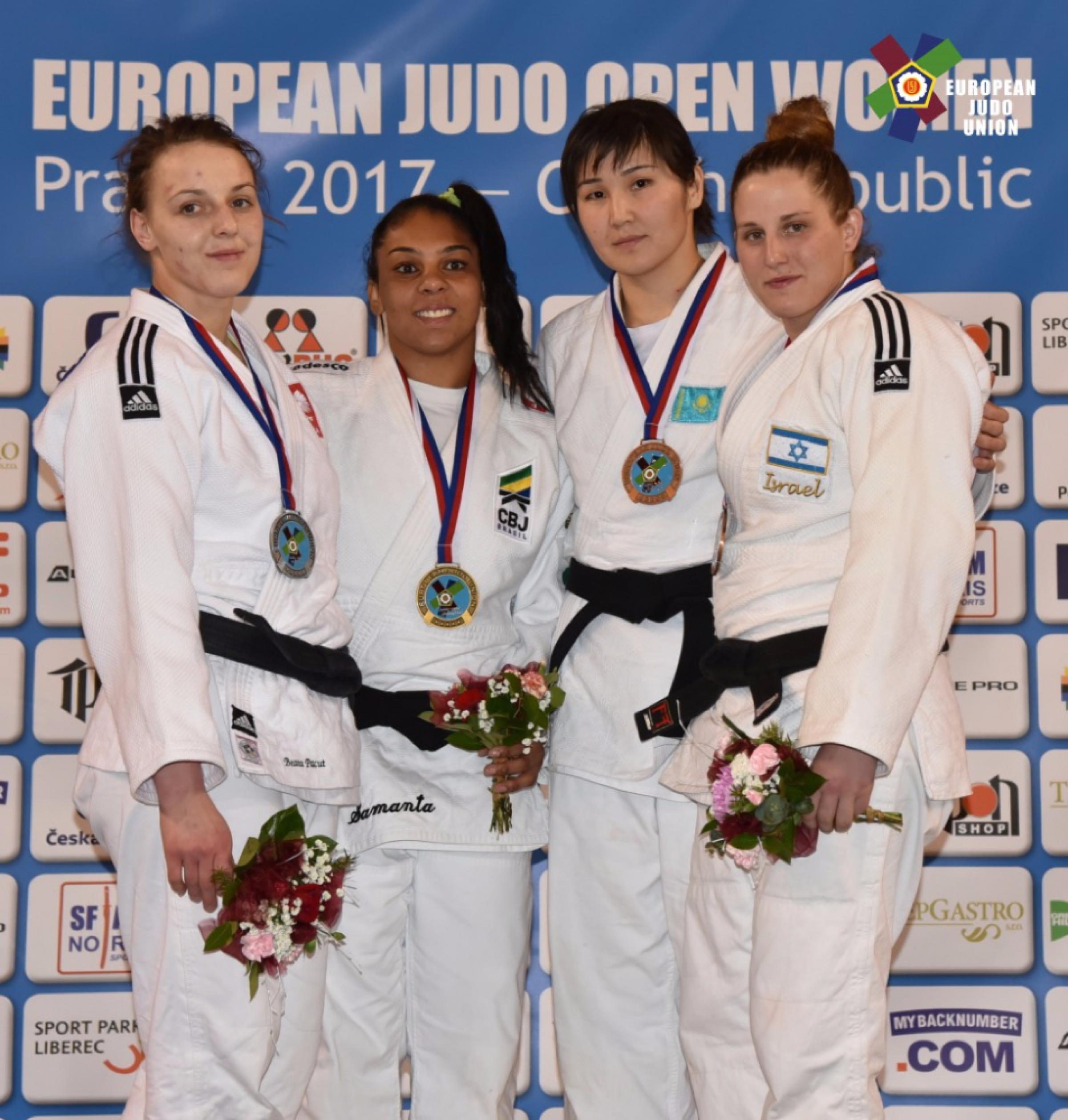 -78 kg
1. SOARES, Samanta (BRA)
2. PACUT, Beata (POL)
3. RAIFOVA, Zarina (KAZ)
3. MAYERSOHN, Yarden (ISR)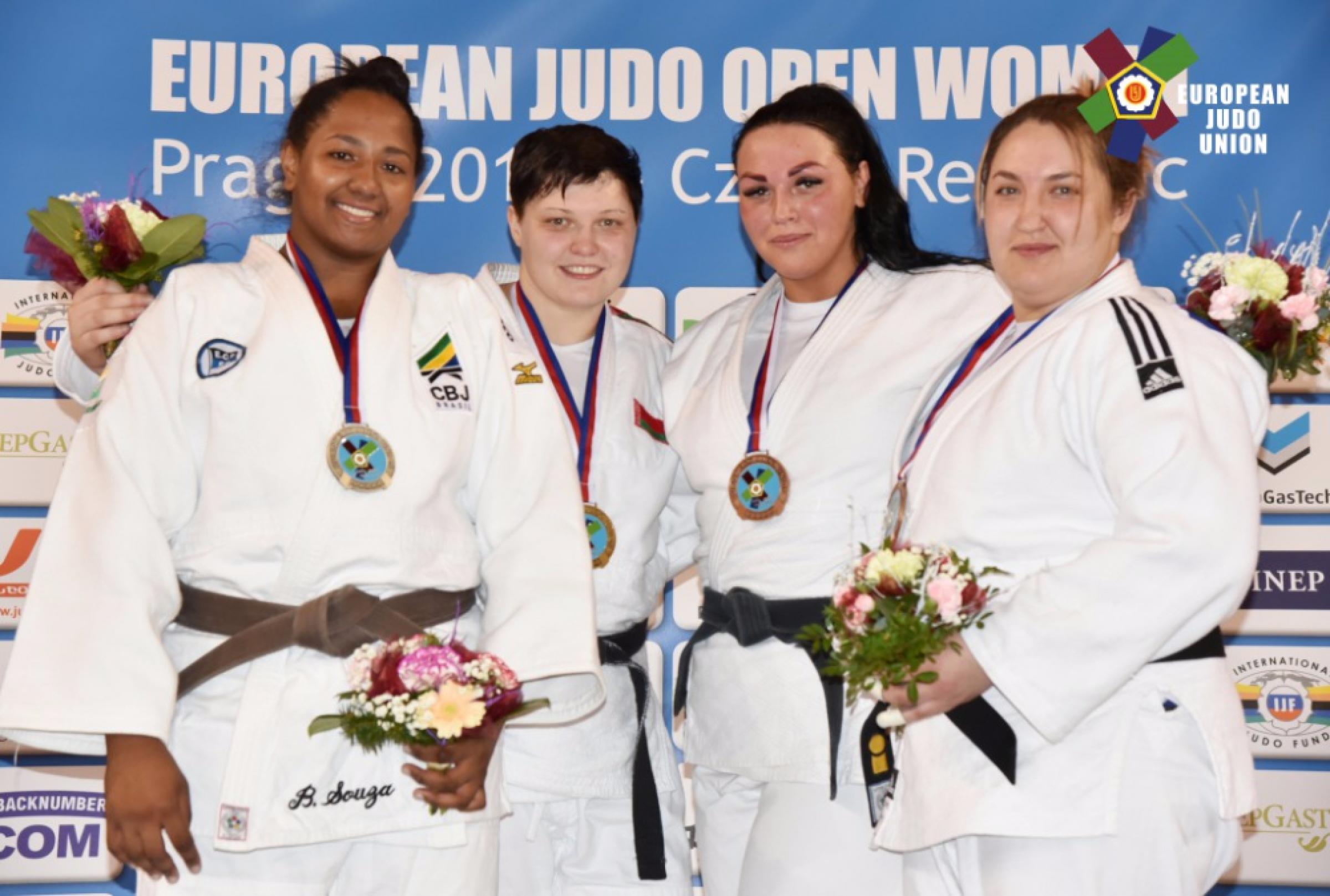 +78 kg
1. SLUTSKAYA, Maryna (BLR)
2. SOUZA, Beatriz (BRA)
3. JABLONSKYTE, Sandra (LTU)
3. SAPSAI, Anastasiia (UKR)
---
Judoka
---