Day three of the cadet world championships 2022 will see the current European and EYOF champion Fidan ALIZADA (AZE) lead the -57kg charge. What was a surprise win for the young Azerbaijan athlete in Poreč turned out to be a sign for the future as she dominated her category again in Slovakia. She has really come in to her own in these major tournaments but there are other more consistent athletes chasing her down. The number two and three seeds, Gaia STELLA (ITA) and Savita RUSSO also of Italy are a force to be reckoned with. Though interestingly they will need to battle with the Asian cadet champion, Chanambam LINTHOI (IND) in the top half of the seeding.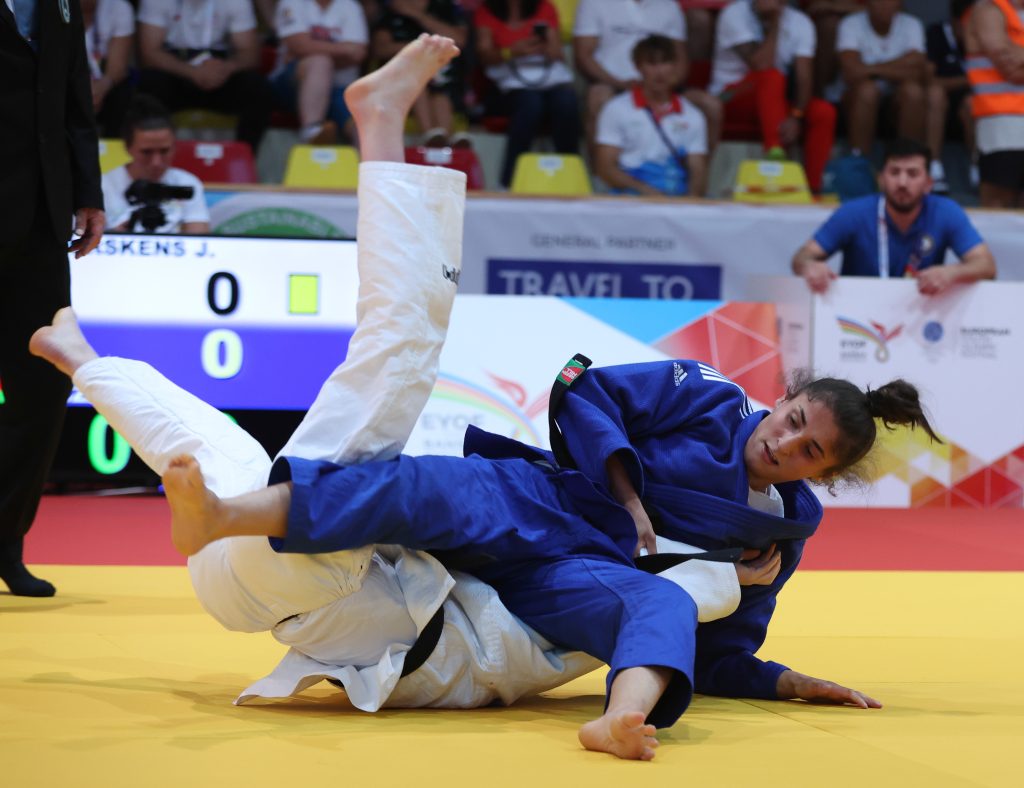 Undoubtedly we will be in for a real treat in the -73kg category. The top two seeds – if they hold their positions throughout the tournament would make for a strong final. Both Giorgi MISHVELIDZE (GEO) and Joshua DE LANGE (NED) have had their moments to shine, taking the cadet European and EYOF titles respectively. What we need to keep in mind is that their tests have only been run on a continental stage and now they can challenge themselves to compete against the top continental contenders from around the world.
It will be a difficult run for the Europeans in the -63kg category, with half of the seeding positions going to those outside of the continent, not to mention the strength further down the entry list of those unranked in some cases. However the cadet European finalists will both be there to give their best performances and take the gold home. It was an emotional win for Sinem ORUC (TUR), really giving the top ranked Doria BOURSAS (FRA) a hard time, it could be an opportunity for the French to show that she is in that number one position for a reason.
Igor TSURKAN (UKR) is back for another title. Following European success in Poreč, he is looking to add a world accolade to his collection. Gor KARAPETYAN (ARM) suffered a defeat in the final against Tsurkan so has the opportunity to turn things around in Sarajevo, that is assuming the pair can defeat their peers from around the world first. Despite them both proving their abilities on the European stage, the seeding positions are already peppered with various continents and the entry list provides many more. It is important, that although we look to seeding for reference, it is certainly much more difficult to gage at cadet level when many of these younger athletes haven't been equally exposed on an international circuit.
Author: Thea Cowen
---