What an incredible result for the athletes of Europe on the first day of the Junior World Championships 2022. For some, they have travelled over a day to arrive in Guayaquil, Ecuador, and they truly brought their A-game.
Last years results reflected massively in todays final block, with three of the 2021 champions once again making in to their respective finals. Assunta SCUTTO (ITA) has been setting her sights on the stars this year and has once again proven her abilities in the -48kg category, going head to head with YOSHIOKA Hikari (JPN) for a second title. 
The pair were a strong match up for the final and they took their time to get a feel for one another, though it became apparent early on that we should anticipate a score from a seoi nage attempt, given that the pair worked tirelessly to seek an opening, but it was case of timing. Unfortunately for Scutto it did not go in her favour, with only two seconds left on the clock, Yoshioka scored waza ari.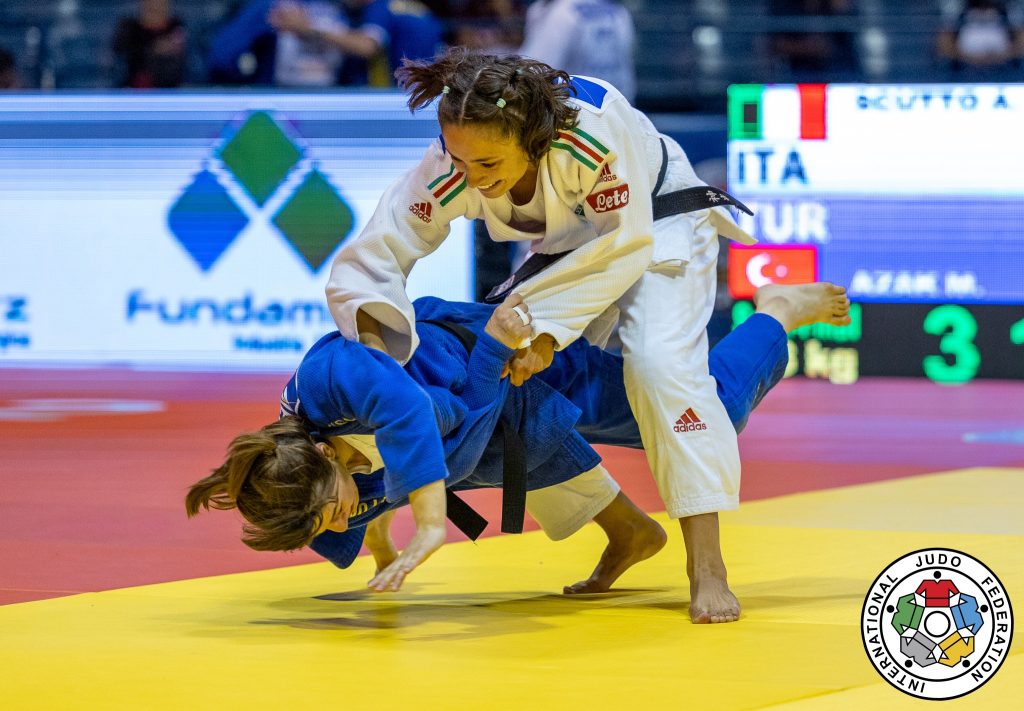 The Japanese weren't present for the 2021 edition in Olbia, Italy but made their presence known this time, taking places in two of the four available final contests, matching only Italy for success at this point. NAKAMURA Taiki (JPN) defeated the likes of Romain VALADIER PICARD (FRA) to face the reigning champion, Giorgi SARDALASHVILI (GEO) for the -60kg gold. 
It was quite a different experience in the -60kg final as the styles couldn't be more opposing. Nakamura was originally unable to deal with the gripping strategy and style of the Georgian nor the relentless determination that the 2021 champion brought to the contest. However he bided his time and though two shidos had been acquired by both, Nakamura countered Sardalashvili, scoring ippon and became the new junior world champion. 
Next up was the only all-European final between 2021 champion, the third and final of the day to be in with a chance of retaining said title, Chloe DEVICTOR (FRA), against Italy's young -52kg superstar Giulia CARNA.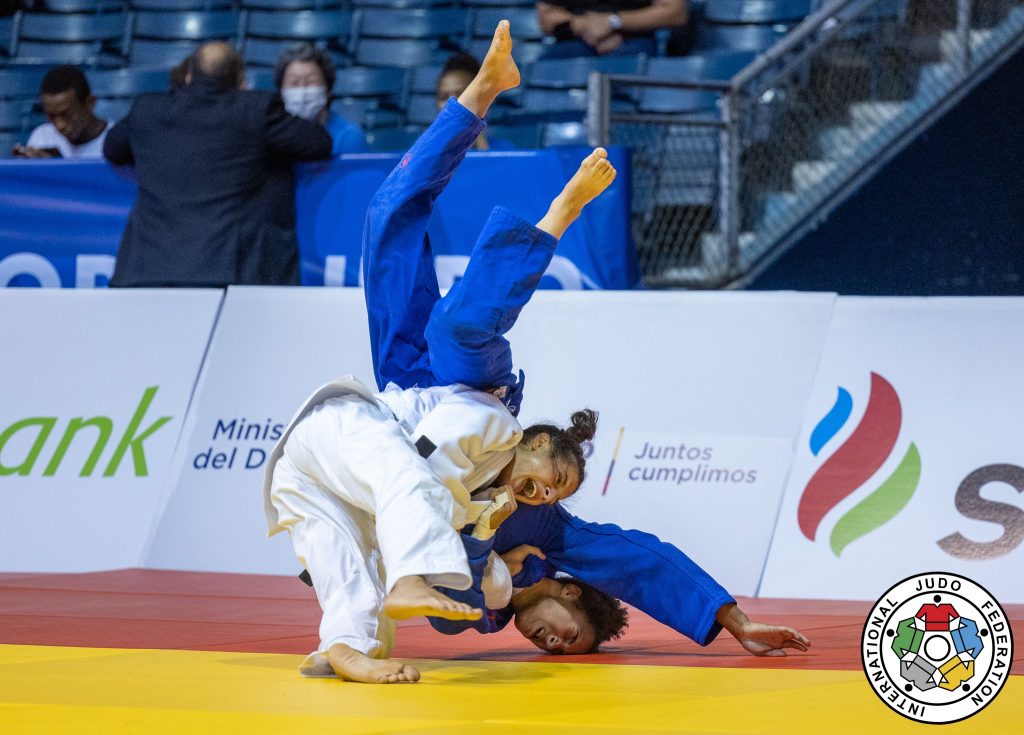 Carna is known for her enthusiastic approach to her competition and today was no different. Devictor may have been dominant on the grips before the pair went in to golden score, but the Italian kept her energy and positivity high throughout. Her variety of attacks was noted, looking for any way to get a score and ensuring Devictor didn't have an opportunity. This is how the fairytale was achieved by Carna, and well deserved it was, a third shido for passivity was awarded to the French, giving the title to Italy. Carna not only took her first junior title but it was the only gold to be achieved by an European representative.
Judoka
Author: Thea Cowen
---