There have been some seeded upsets on the second day of the 2nd European Games in Minsk with some of the medal hopefuls going out in the preliminary rounds. These surprises demonstrated clearly the high level of talent throughout the categories, not simply within the top eight.

-81kg Category
Securing his place in European history in the final contest of the day was Matthias CASSE of Belgium. Only two years ago CASSE became Junior World Champion and has now taken over the senior circuit among his European peers to take the Continental title, to have this moment be part of the European Games made it even sweeter.
Ivaylo IVANOV (BUL) devastated UNGVARI Attila (HUN) in the quarter final to take his place against CASSE in the contest for gold but couldn't get past the youngster and eventually had to settle for the silver.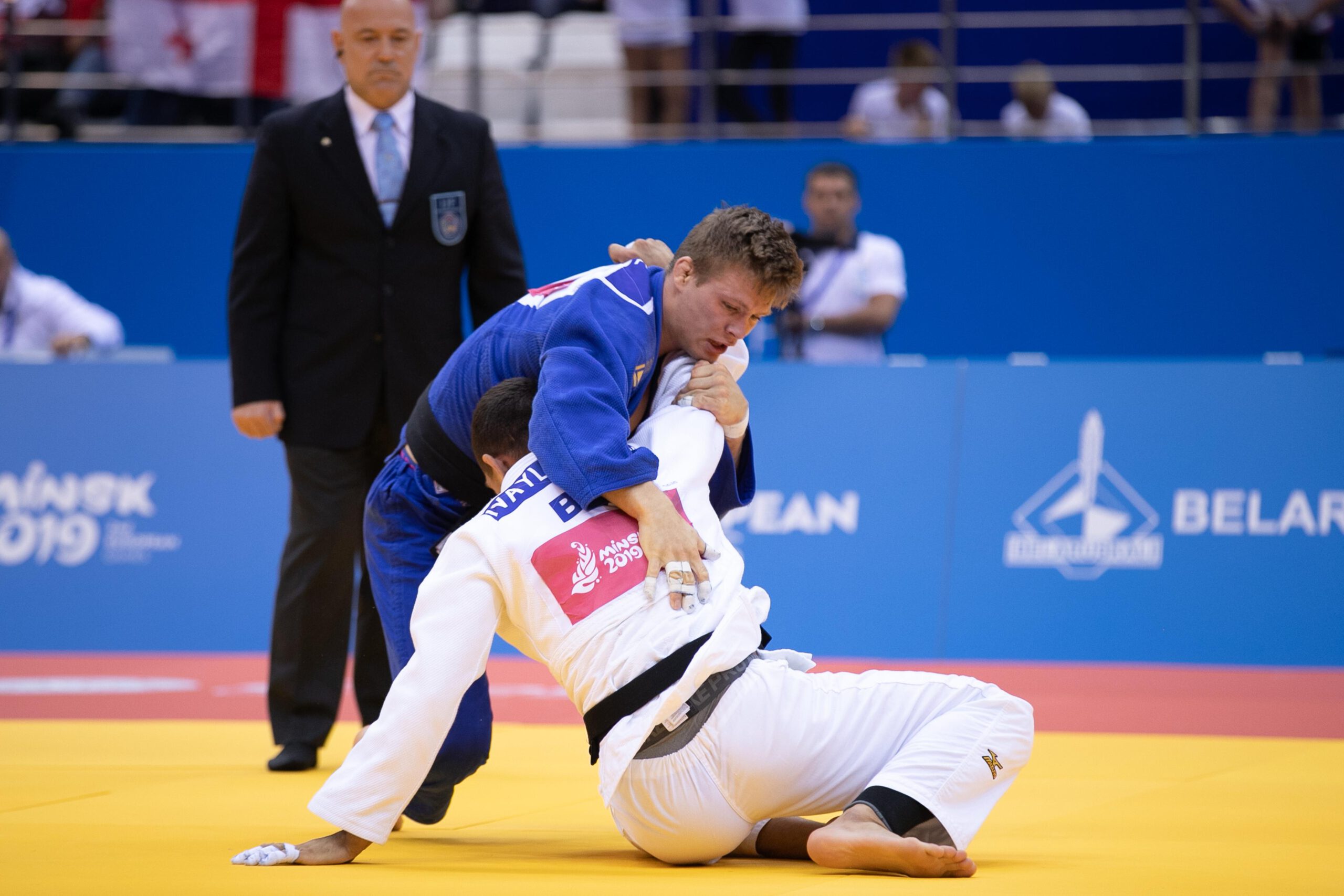 CASSE had a different journey to the final block. The 22 year-old came across another Junior talent, Luka MAISURADZE (GEO) who took the bronze in the 2018 Junior World Championships. The pair fought similarly, preparing for some colossal techniques and it looked as if MAISURADZE might have been the one to succeed when the contest went in to golden score and he set up for a huge ura nage. CASSE was cat-like in his response, escaping the counter and moving round his opponent to throw him flat on his back for a resounding ippon score. CASSE continued to keep us on our toes for the final.
I knew it was going to be tough, he is a very strong opponent and Ive fought him four times now. I was feeling good, my day went alright – he laughs – very good actually! So I was excited to fight in the final, everything went accordingly.

With Alexander WIECZERZAK (GER), I've lost to him twice, the last time was actually in the World Championships so I had revenge to take! I knew it was going to be a tough contest because he just never stops.

My preparation for this event couldn't have been better so I woke up feeling good about today and I was absolutely ready to take on everybody. With it being the European Games it makes it extra special for me, two medals is always nice.

It's so great to be here with Team Belgium, everyone supporting one another and cheering each other, hearing people in the crowd was important for me.
-63kg Category
The -63kg category #1 seed, Clarisse AGBEGNENOU (FRA) left absolutely no room for doubt as she methodically made her way to the final against Alice SCHLESINGER (GBR).
Her semi-final was off to a swift start, scoring a waza ari in under 20 seconds, but Sanne VERMEER (NED) wanted to take the contest the full distance against the three-time World Champion. VERMEER handled the contest well and successfully avoided accruing a second score but it wasn't to be for the strong Dutchwoman and she fell short.
SCHLESINGER fought bitterly to a place in final against Maria CENTRACCHIO (ITA). The British athlete is a veteran of the IJF tour, with many European Championships under her belt, but had not been able to find herself in the final until today. Though it wasn't quite the result she was hoping for, it was still a massive achievement.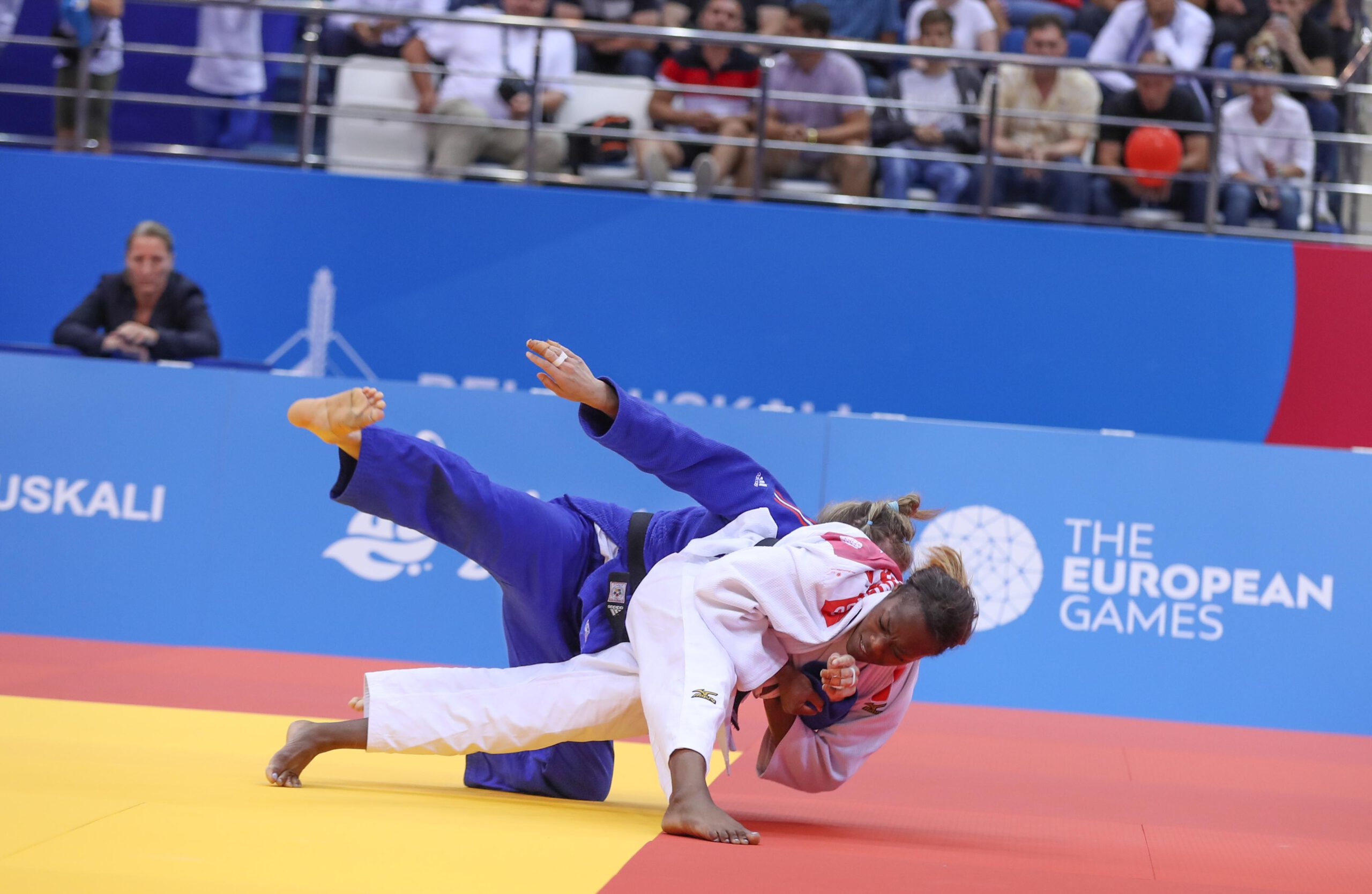 The final fell in favour of AGBEGNENOU who came out, all guns blazing. In the previous European Games, the Frenchwoman couldn't secure her place in the final contest but made it her mission to be Champion here in Minsk,
I am so happy because I wanted this medal, I don't have it at home and needed it for my collection. For me in my head, I have the European Games and next is the Olympic Games.

It's true that whenever I'm going in to competition, everyone will be 200% against me but I have to accept that, I love competitions, I love winning of course, everybody does. Every competition is different, every single one in my mind, but I still want to win and I still want to be the best.

As for a special fight today, I'd have to say the final against Alice SCHLESINGER I know she's hard to fight, she has a different style and I don't really know her much because I haven't even fought her much at training camp so I'm happy that I managed to win a good fight there and I need to keep it in my mind.

I didn't fight since February after injuring myself in the Paris Grand Slam so I've been training a lot, fuelling my body a lot better preparing to go in to competition, for me it was important to know where I am now, I feel good and I need to stay this way.
-70kg Category
The strong French theme ran in to the -70kg final with Margaux PINOT as she came up against Sanne VAN DIJKE (NED). PINOT stunned a home crowd in the Paris Grand Slam in February taking the silver medal, losing only to ONO Yoko (JPN).

PINOT took silver in the 2017 European Championships in the -63kg category, losing to Olympic Champion, Tina TRSTENJAK (SLO) in the final but has since moved up a weight category. She had previous European Championship success, twice as a junior and once as a cadet and can now say she has carried this on to her senior career.
I think taking titles since I was a Cadet shows the continuous good work we've been doing on the mat.

I have lost to her (VAN DIJKE) twice before but in this case I had been preparing to fight her and in the end I won by penalties but technically I was still ahead of her.

I had to be precise and have my goals in my head, this is what I did today and it turned out really well for me.

It is important to have a good support system, after Clarisse (Agbegnenou) had fought she came to encourage me and told me this is my time and to go out there and take it. It was really motivating for me to follow her after her win as part of Team France.
-73kg Category
In the -73kg category, the final head to head was between Rustam ORUJOV (AZE) and Tommy MACIAS (SWE). Both experienced extraordinarily difficult semi-final contests but found the strength within to see themselves in the final of the 2nd European Games in their bid to take the Champion title.
This isn't the first shot at a Continental Championship title for ORUJOV, having won the European Championships in Kazan, 2016, but the importance of this event wasn't simply an individual accomplishment, the Azeri team are very strong in this weight category, Hidayat HEYDAROV taking silver last year in Tel Aviv and a bronze here in Minsk.
MACIAS had a particularly tough semi-final against Olympic Champion, Lasha SHAVDATUASHVILI (GEO), today being the first time he had managed to overcome his opponent, countering an attack from SHAVDATUASHVILI, 2.22 in to golden score.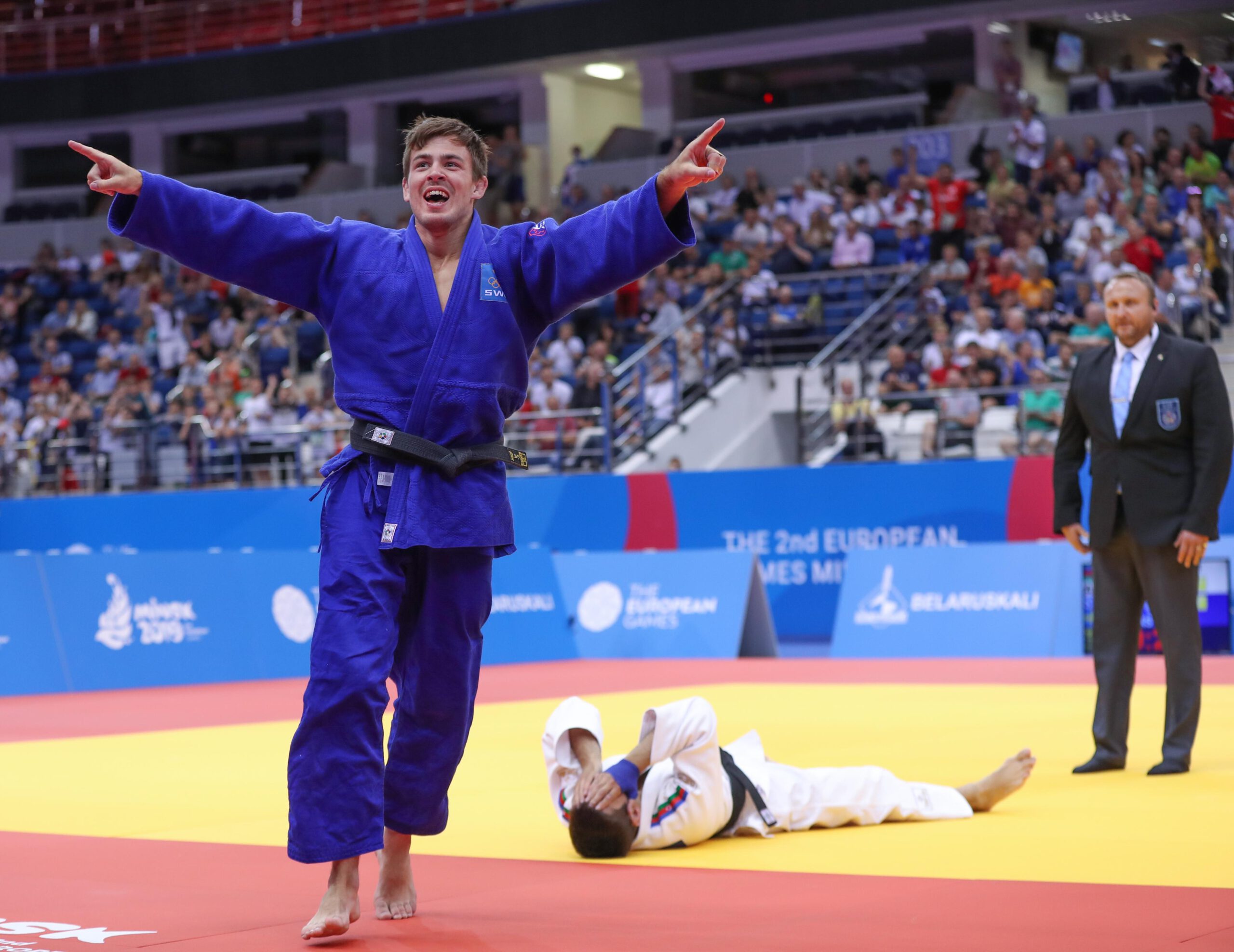 The final was intense, ORUJOV taking the initial score. MACIAS came back quickly from this and on the second occasion believed he'd scored ippon and won his gold medal, along with the crowd, however after referee review found him back in the contest. Some ashi waza from ORUJOV saw the pair locked in a clinch, both battling for the other to weaken and eventually MACIAS came out on top.
First of all, I think he is one of the greatest fighters so I was proud to fight him in the final, I feel he deserved this as much as me. I've lost to him four times before and won once, I think this was important for me, that I could feel like I could beat him even though he's really good.

When he threw me for the first score, I knew right away I had to step it up, I still had two minutes to go so was still a long time and when I got the score back I felt I was in the fight. I thought I'd thrown him for the second time but I didn't get it, it was difficult because I felt it and the crowd were cheering so I was just waiting.

Sometimes it is difficult to come back in to the fight after that but as a fighter you always know that things can always change.

That final exchange felt like it went on forever because we were trying to counter each other and the balance kept shifting between us. I thought he was going to take me down a couple of times but I felt him trying to step out of it and that's when I knew it was mine.

It is an amazing feeling to take this gold and at the European Games is really important.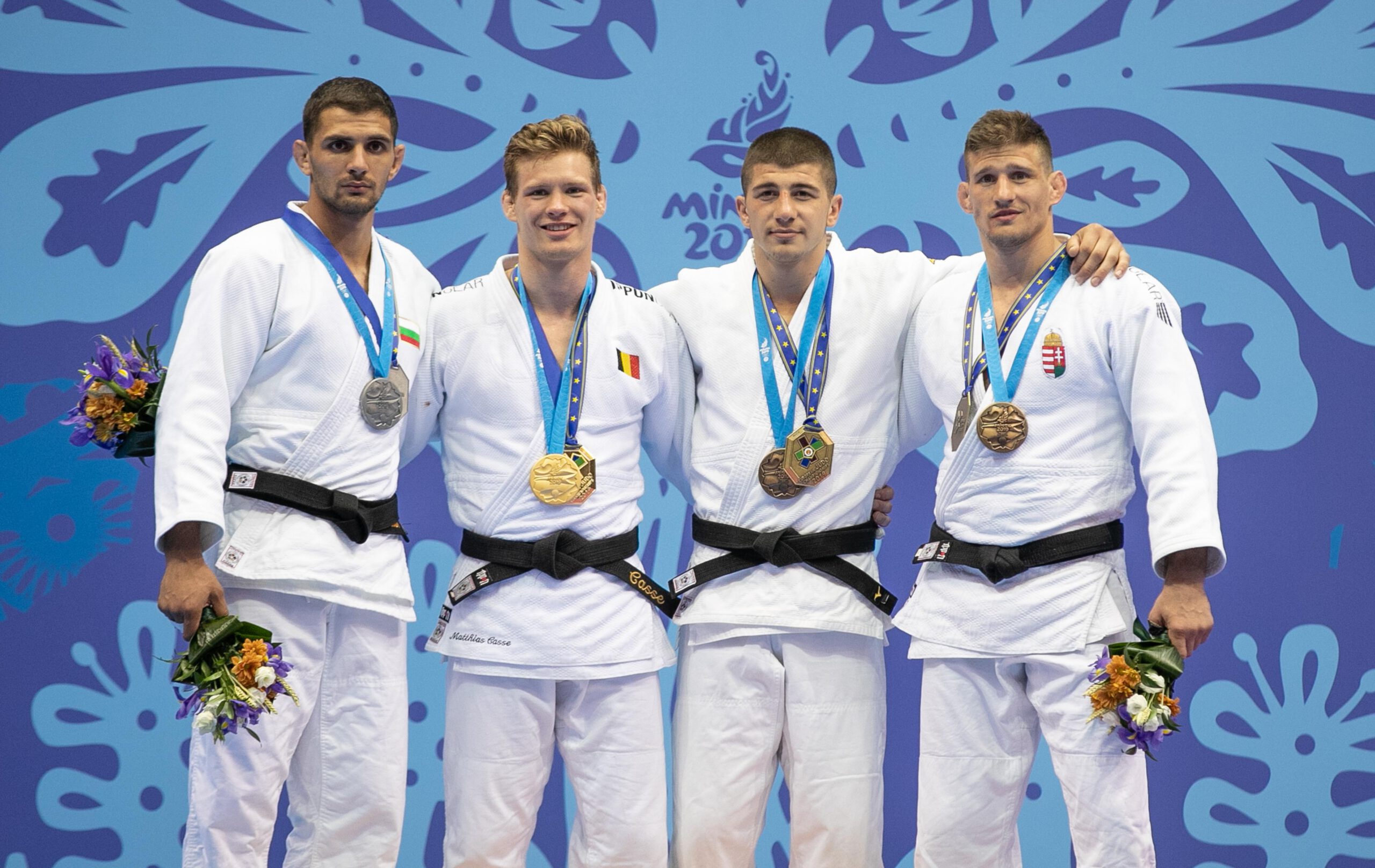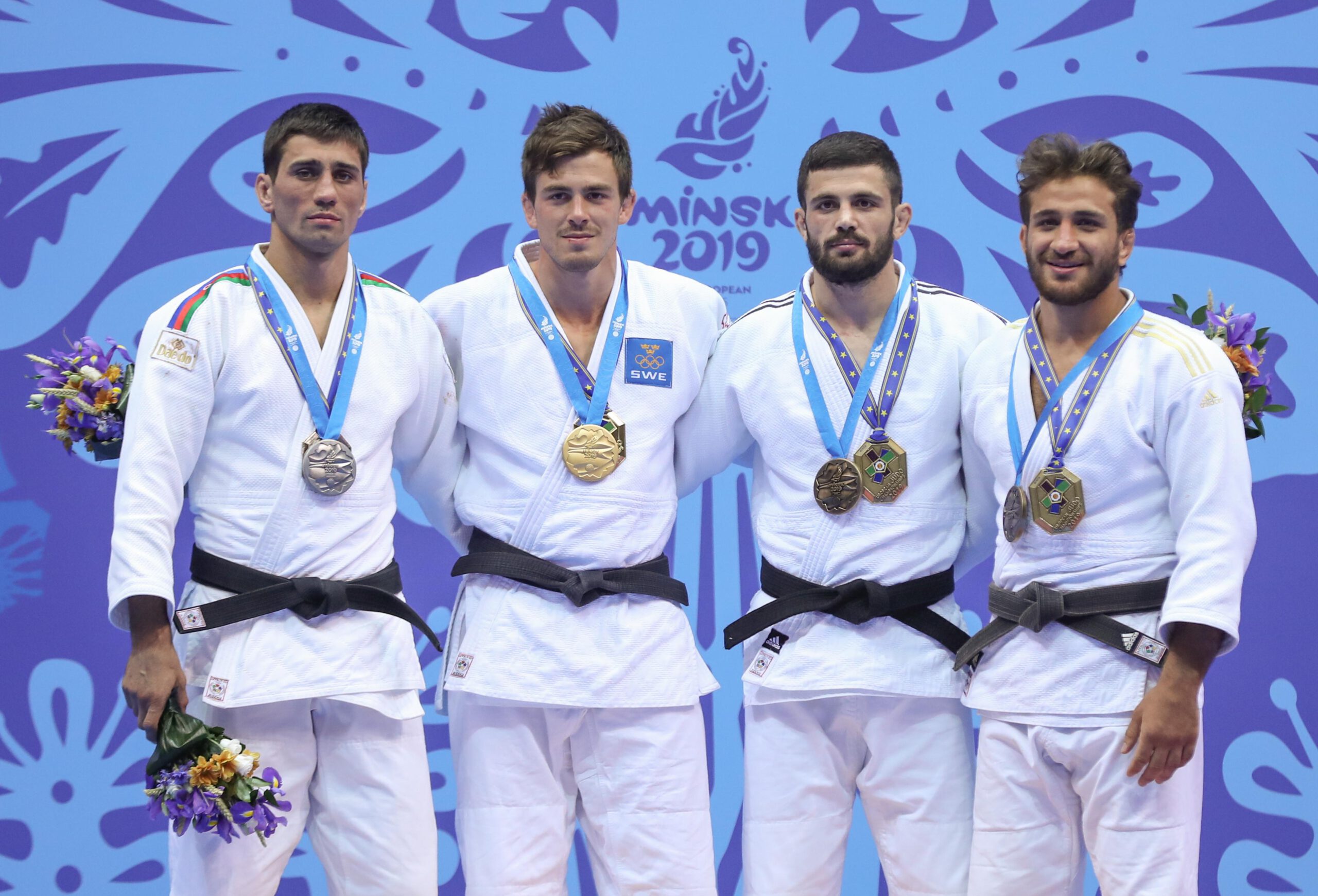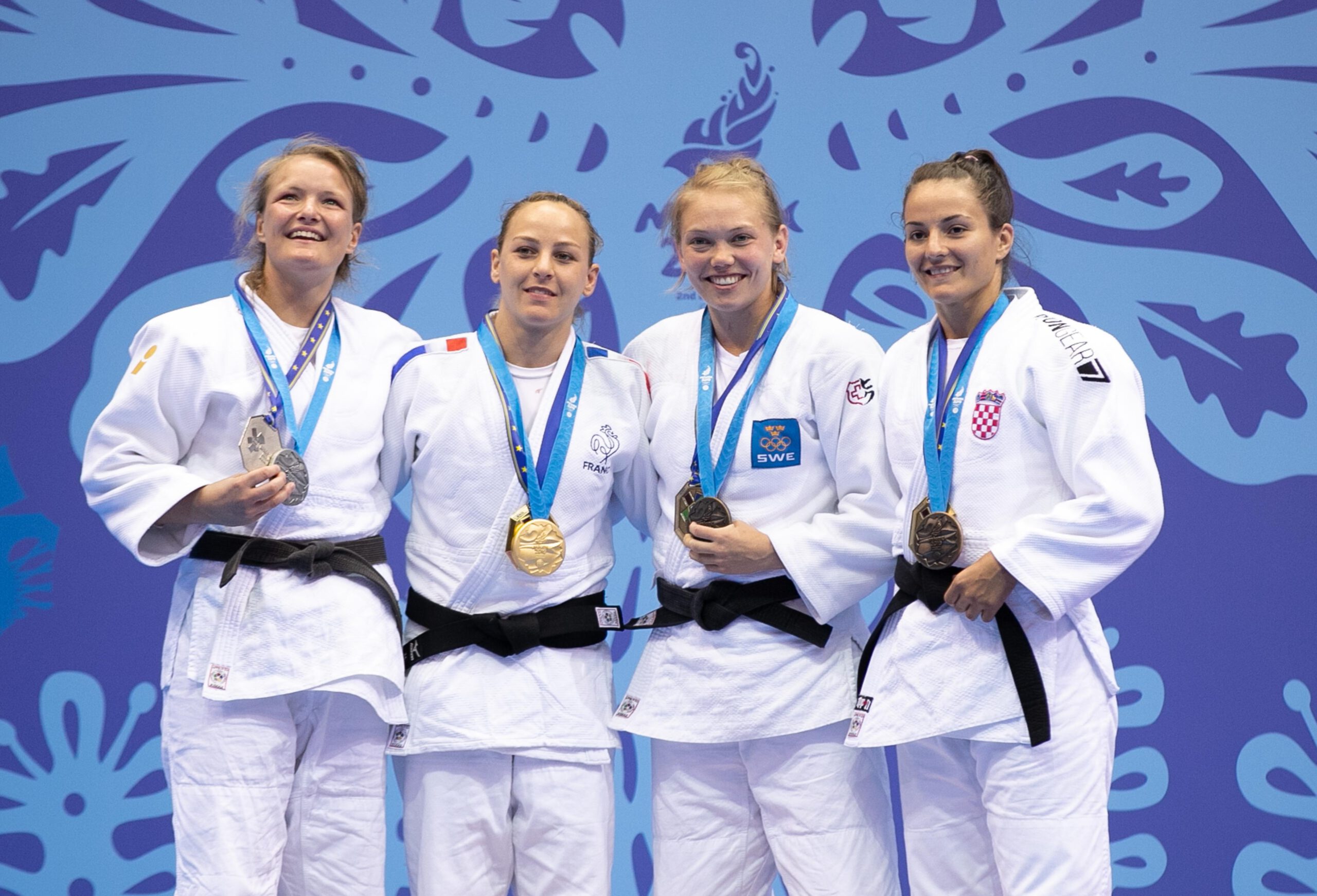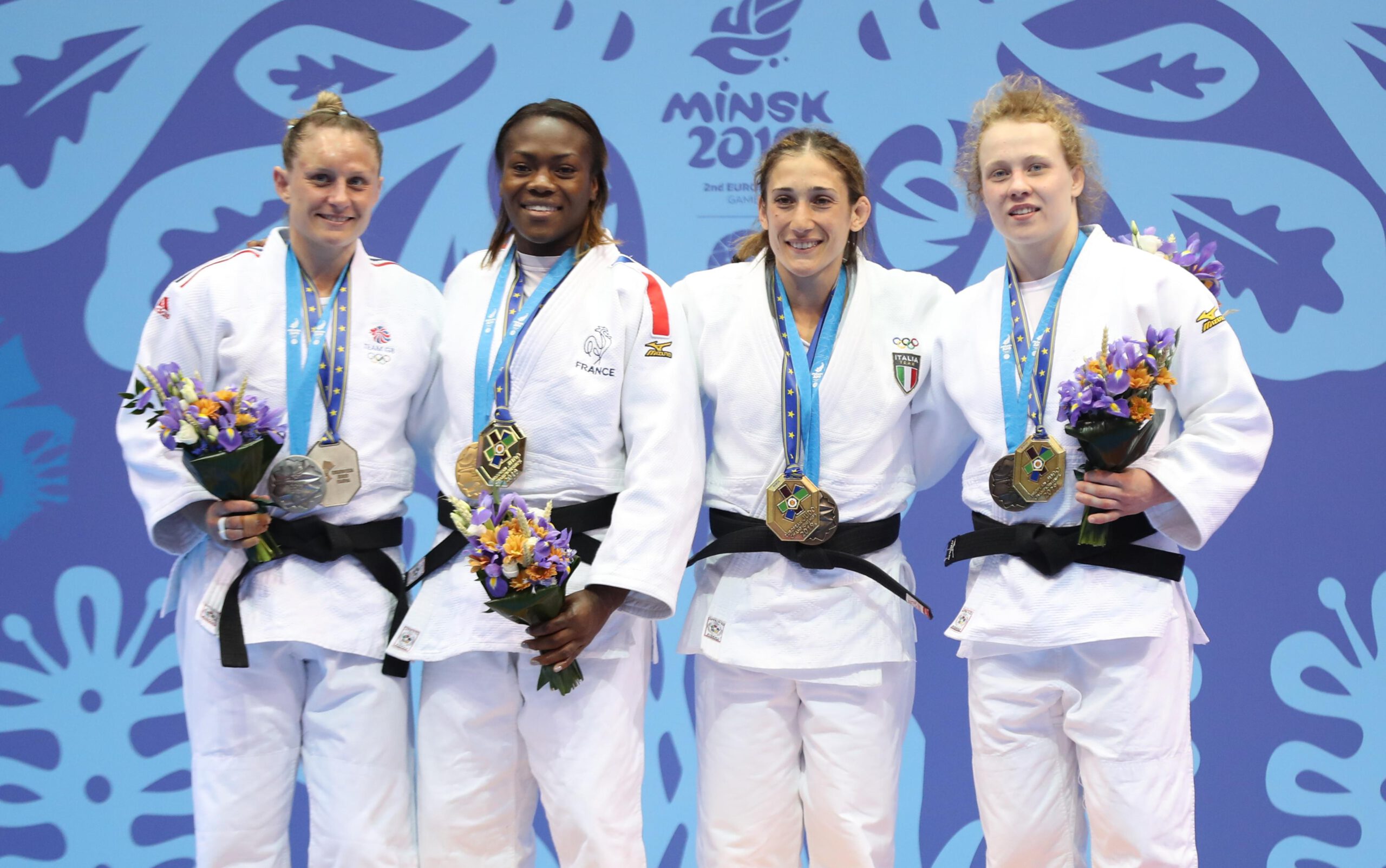 Judoka
Author: Thea Cowen
---