In the -100kg category making his first appearance in a Grand Slam final was Simeon CATHARINA (NED) who on his way to the final had defeated number one seed Peter PALTCHIK (ISR). The Dutchman was up against home favourite Arman ADAMIAN (RUS) who was looking to bounce back from an early exit in the European championships last month. Some athletes live or die by the sword. Catharina and Adamian are two such athletes, so there was bound to be fireworks. Much to the delight of the audience it was Adamian who scored first. But Catharina was not to be outdone and he came back seconds later to score ippon with a crunching te waza and his first ever Grand Slam gold medal. Catharina's time is coming and he will be bitterly disappointed to miss out on a place in Tokyo (his team mate Michael KORREL will go) However, Paris 2024 can now be his focus when he is likely to be at his peak. In the first bronze medal contest Aleksandar KUKOLJ (SRB) who originally fought one weight down, faced former world champion CHO Guham (KOR) who had originally fought one weight up. Their respective body shapes did not suit their previous categories and yet even with the move, Cho looked short and Kukolj looked tall. The contest went into golden score where after 34 seconds Cho launched a loft left sided ippon seoi nage that put the Serbian on his back for ippon. In the second of the bronze medal contests Niiaz BILALOV (RUS) defeated Onise SANEBLIDZE (GEO) with a low right sided morote seoi nage scored in the dying seconds.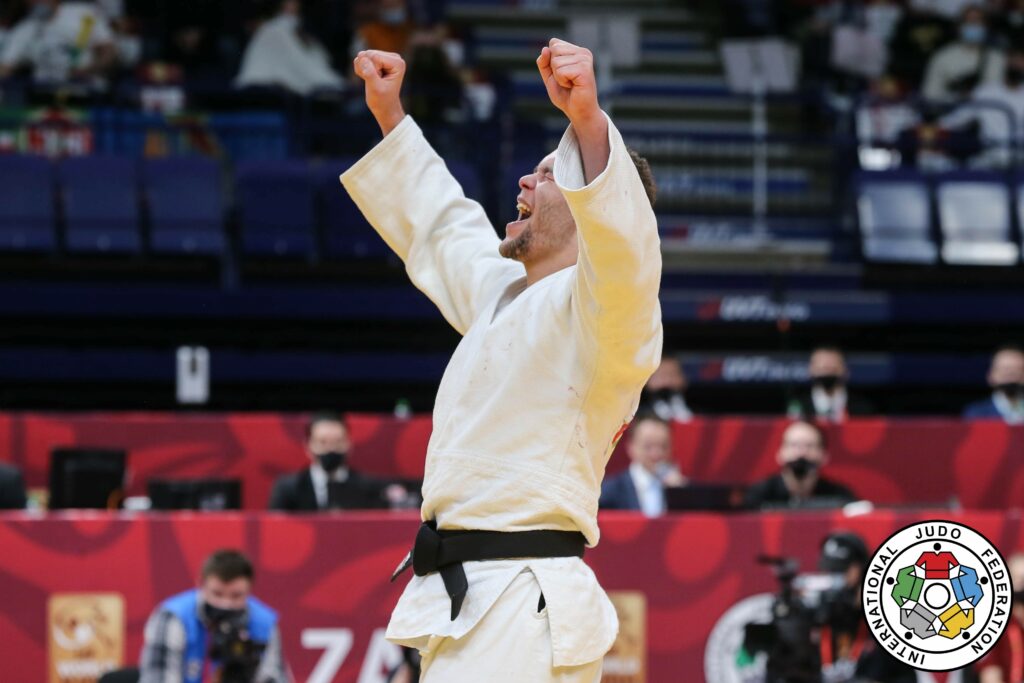 With an entry of 43 athletes it was going to take a minimum of five contests to win the gold medal. As things turned out, unseeded MURAO Sanshiro (JPN) did not have the benefit of a first round bye and ended up having six contests. But in a super all-round performance Murao defeated all his opponents by ippon to make a claim for player of the day. In the final Murao faced Eduard TRIPPEL (GER), the German making his first appearance in a Grand Slam final. But Murao proved too skillful for the young German who went over for ippon to a beautifully timed left uchi mata. In the first of the bronze medal contests Axel CLERGET (FRA) was unfortunate to pick up a foot injury that put paid to any chance of his being able to handle Luka MAISURADZE (GEO). The Georgian took the bronze medal, his first at -90kg where perhaps he will decide to settle. The second of the bronze medal contests featured Li KOCHMAN (ISR) and 2017 world champion Nemanja MAJDOV (SRB). The Serbian had picked up an injury to his mouth earlier in the day but still managed to dig deep and determined to take the bronze medal.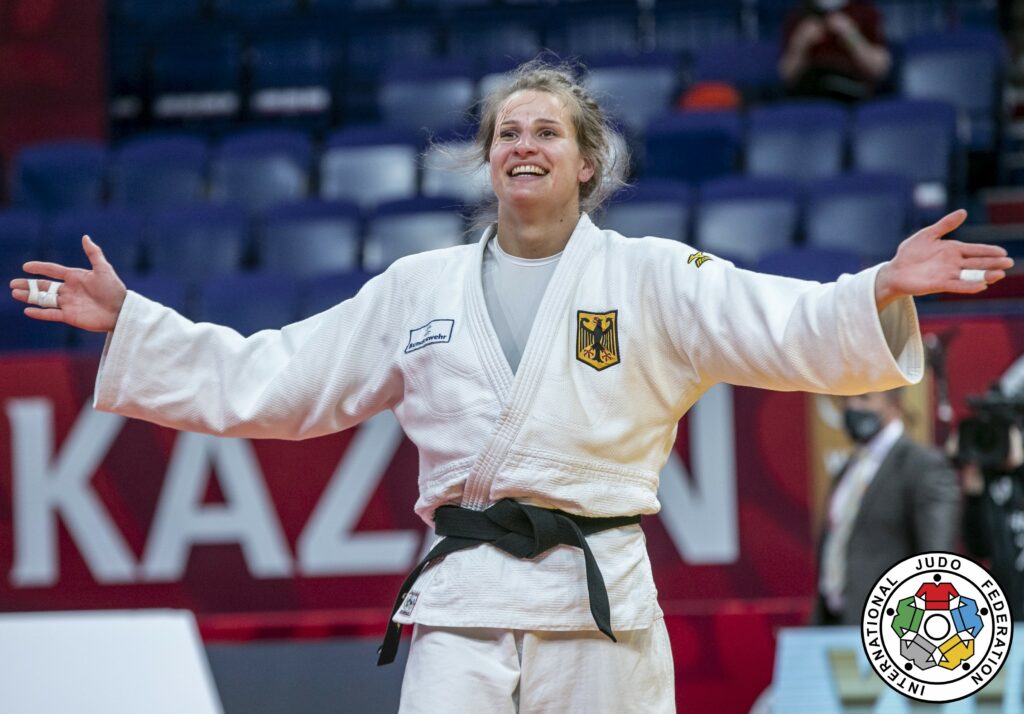 The final of the -78kg category saw Anna Maria WAGNER (GER) take the gold medal when she threw Natascha AUSMA (NED) with o uchi gari for waza ari and then held her opponent with kuzure yoko shio gatame. There was visible relief for Wagner as she left the tatami, perhaps safe in the knowledge that this win (and Malzahn's bronze medal finish) secured her place for the Tokyo Olympics. In the first of the bronze medal contests Anastasiya TURCHYN (UKR) threw at last came good to defeat Aleksandra BABINTSEVA (RUS) to whom she had lost in their two previous meetings. In the second bronze medal contest Luise MALZAHN (GER) threw Karla PRODAN (CRO) with makikomi for waza ari with only 10 seconds left on the clock. It was a slightly subdued Malzahn who bowed off the tatami, a winner yes, but possibly the last win of her long competitive career on the international circuit.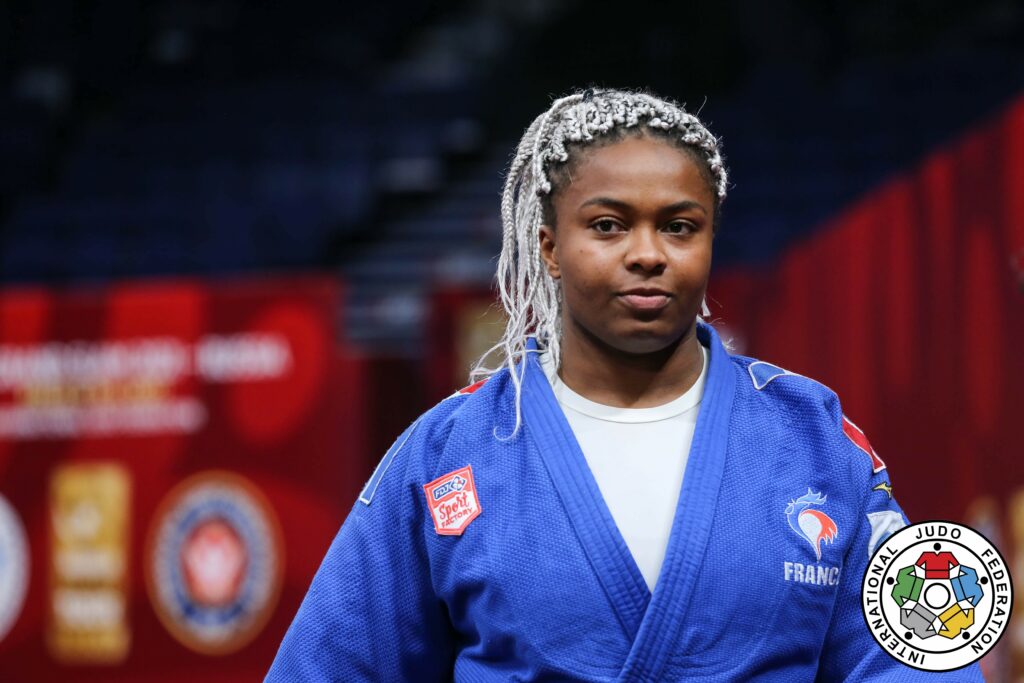 In the +78kg Romane DICKO (FRA) continued her winning ways with three ippons on her way to taking her third Grand Slam gold medal. Unfortunately there was no final (and no opportunity for a fourth ippon) as her opponent, Maryna SLUTSKAYA (BLR), had picked up an injury in a previous contest. In the first of the bronze medal contests Sonia ASSELAH (ALG) was thrown for a huge o soto gari for ippon by Beatriz SOUZA (BRA). In the second bronze medal contest having scored early, Melissa MOJICA (PUR) was unable to hang on to the waza ari lead and lost out on three shidos to Maria Suelen ALTHEMAN (BRA).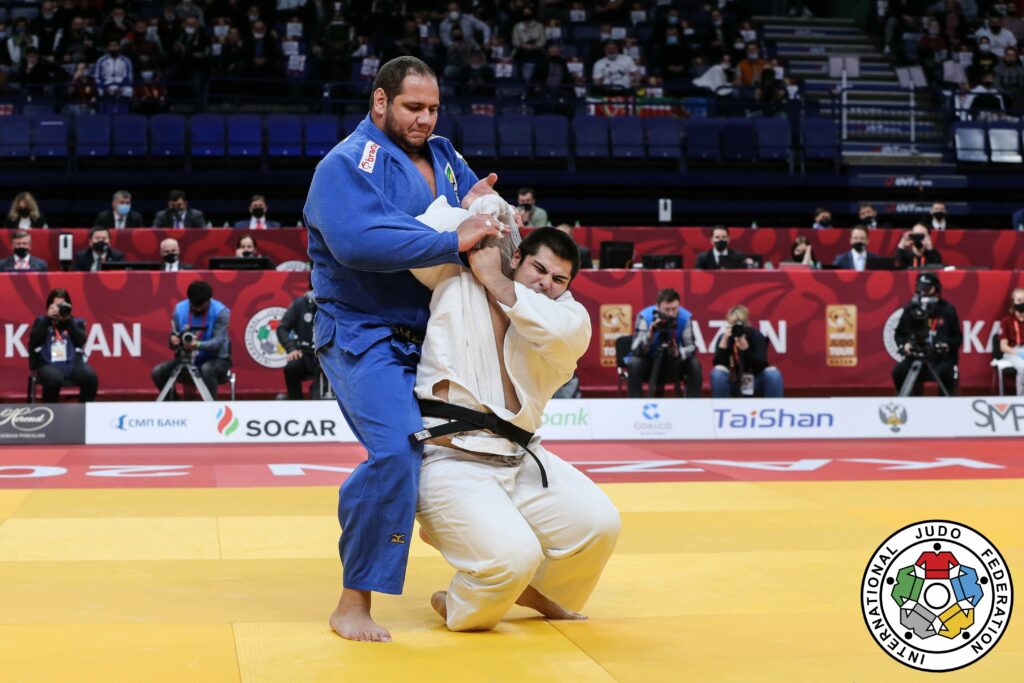 It was left up to home favourite Tamerlan BASHAEV (RUS), number one seed, to close out the tournament with a fairy-tale ending in the +100kg category. Unfortunately an overly defensive Rafael SILVA (BRA) proved incapable of offering up much of a final and three shidos gifted the contest and the gold medal to a nonetheless happy Bashaev. In the first of the bronze medal contests Johannes FREY (GER) threw Vladut SIMONESCU (ROU) beautifully for ippon with morote seoi nage to collect his second Grand Slam medal. In the second of the bronze medal contests Anton KRIVOBOKOV (RUS) was thrown for waza ari with o uchi gari by David MOURA (BRA), this single score proved enough for the Brazilian to take the bronze medal.
Judoka
Author: Sheldon Franco Rooks
---