It's day seven at the World Championships in Doha, familiar faces all around. Teddy RINER (FRA), Kokoro KAGEURA (JPN), Guram TUSHISHVILI (GEO), Romane DICKO (FRA), Raz HERSHKO (ISR) and many others who are fighting today for the top of the medal podium here in Ali Bin Hamad Al Attiyah Arena known as ABHA Arena. Busy venue corridors gave us the opportunity to bump into the CEO of Adidas (Double D) Mr. Cedric DERMÉE who doesn't miss major judo events such as this one in Qatar. Our curiosity made us quick to have a chat with him to see exactly what is happening behind the closed doors of German manufacturer.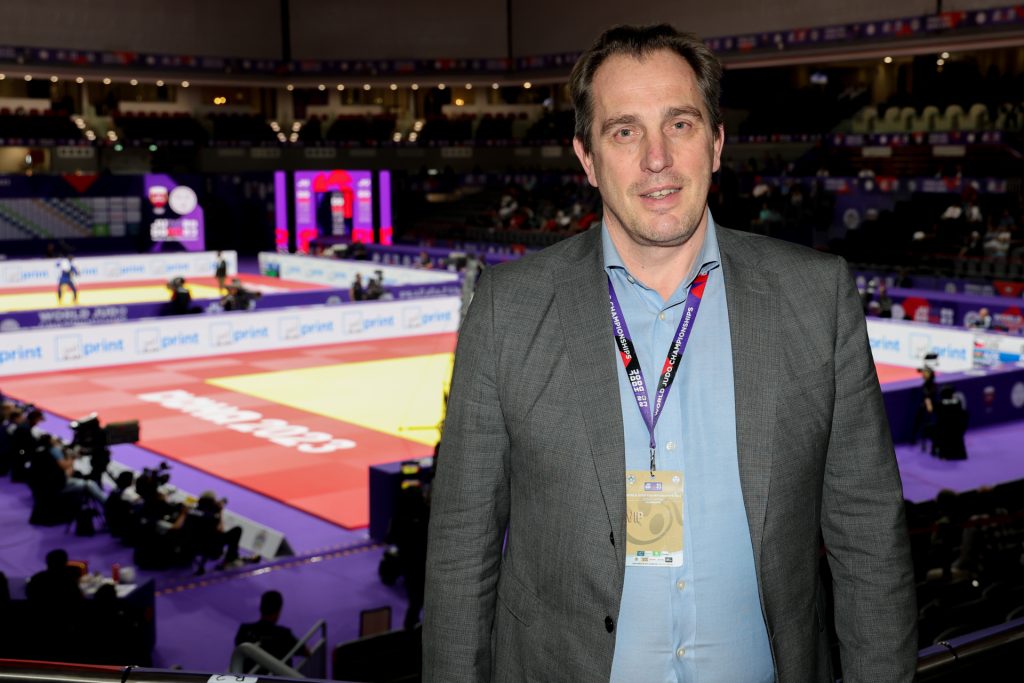 We started "Double D" 30-years ago, David Douillet two-times Olympic Champion and four-times World Champions and myself when we were still in French team and today to serve judo is for us an obvious return to this sport that made us what we are. Since I was five I'm involved in judo, so for me this is not only business, it's passion and loving what I do. I would like to thank the IJF and EJU for the dynamism that brings judo and its development.
Over the years we've become wiser and the whole world is going towards an environmently-friendly way of life. Climate changes, dirty rivers made us think what are we going to leave to those who will walk after us.
We will launch on market in November during European Championships in France first judogi which is Eco-sustainable, polyester is recycled 100%, BCI cotton which uses less water, less chemical product, more etiq. We use from the beginning our version CHAMPION judogi which is being used by all top athletes all over the globe. Now we go step by step, because it's not easy to be sustainable, the factory is now trying to follow the market. Our goal is that until 2025 we will have 95% of our products sustainable.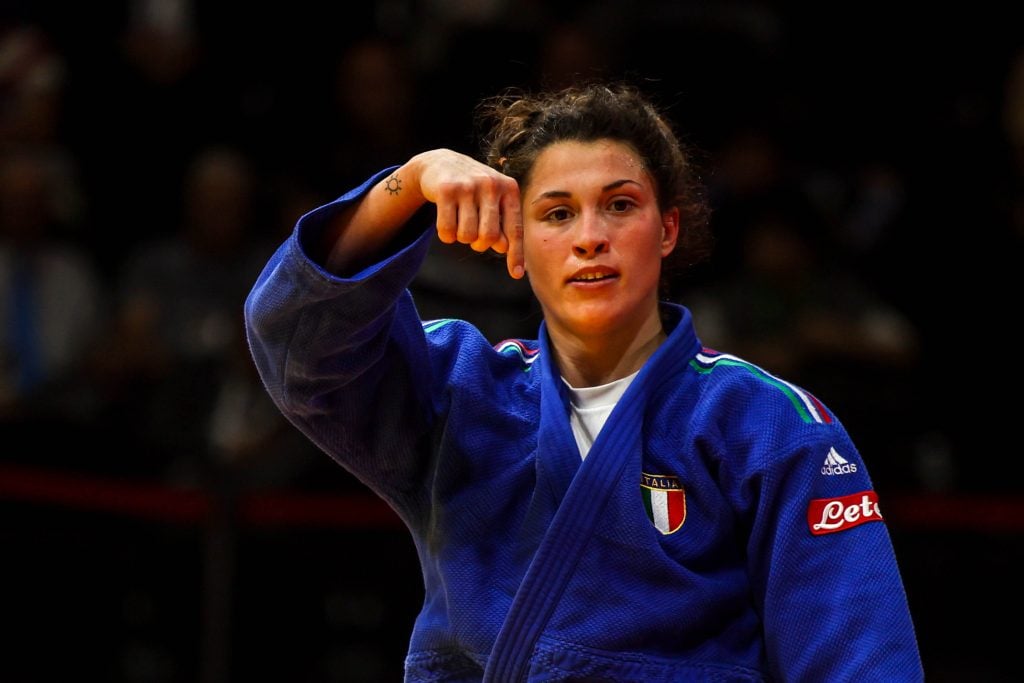 Adidas has a big programme supporting teams and individuals, we can see here in Doha a lot of three stripe judogi, especially those custom made in national colours. For you must be impressive to see this kind of amount adidas logos on tatami during #JudoWorlds 2023.
In "Double D" we have two kind of sponsorship, teams and individual. I'm proud to say that here in Qatar we have lot of teams in our programme. All of them are quite easy to recognize, Team Canada, Team France, Team Georgia, Team Great Britain, Team Israel, Team Italy, Team Korea, Team Ukraine. With all these teams I would like to underline Ilias ILIADIS (GRE), I think it's not needed to introduce him too. A true legend of our sport, Champion that fits all judo values. We are with him since while he was an athlete and we continued our partnership with him after he switched to his current role as a coach. For me he is our "Papa of Judo". Next to Ilias we have Vazha MARGVELASHVILI, Lasha SHAVDATUASHVILI, Tato GRIGALASHVILI, Ilia SULIMANIDZE and many more top athletes. Of course we are judoka, we know how to reach the athlete, for us it's important that our brand is connected with true Champions, not only good results, but also following the values of judo.
Behind is the tremendous competition in Doha, new faces have shown up at the top of the podiums. What is your favorite moment so far?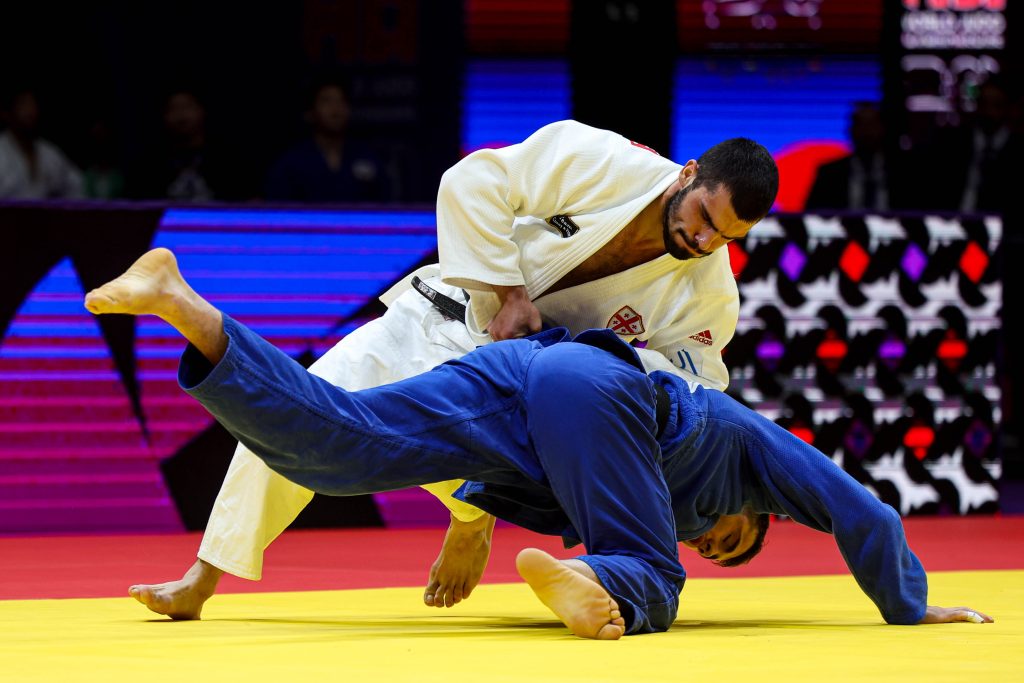 Uhh, there is so many, but I would like to start with Tato GRIGALASHVILI who won his second title now. In Tashkent 2021 he was very strong but now he looks like he is above the category U81kg, incredible performance. U90kg finals between two Georgian Lasha BEKAURI and Luka MAISURADZE was demonstration why we are so in love with this sport, special techniques in golden score. Canadian Christa DEGUCHI who fought in U57kg, her judo is so beautiful, so pure, I just enjoy to watch her. Although they are not Adidas team, but I love judo, Uta ABE and Hifumi ABE of Japan are amazing, I enjoy watching them competing. Last but not least, Clarisse AGBEGNENOU (FRA), her comeback after giving birth to little Athéna and winning sixth World title, that's unbelievable!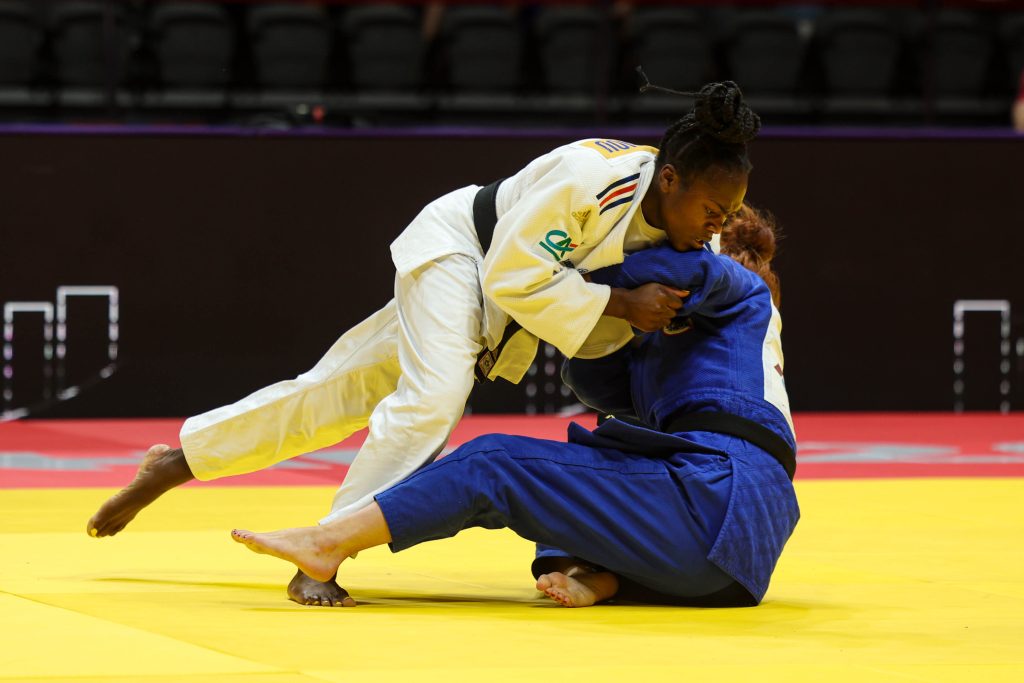 Double D has a worldwide reputation in the combat sports industry, thanks to its grassroots development and technical innovations. It's commitment in each combat sports and martial arts disciplines has made it a world leader and a partner of choice for all the main International and National Federations. Check out more products here.
Judoka
Author: Mario Krvavac
---