Life often brings us to certain breaking points where we have to make hard decisions. This can be within sport or elsewhere. Circumstances like so are always opening up new doors with new opportunities. We often find our passions not only in one, but many other things. LABODI ADAM, former Hungarian judoka has recently been awarded as the 2015 Actor of the Year in Szekesfehervar, Hungary. In his own profession, Labodi is a true champion. We spoke with him about his transition from judo to acting.
Judo?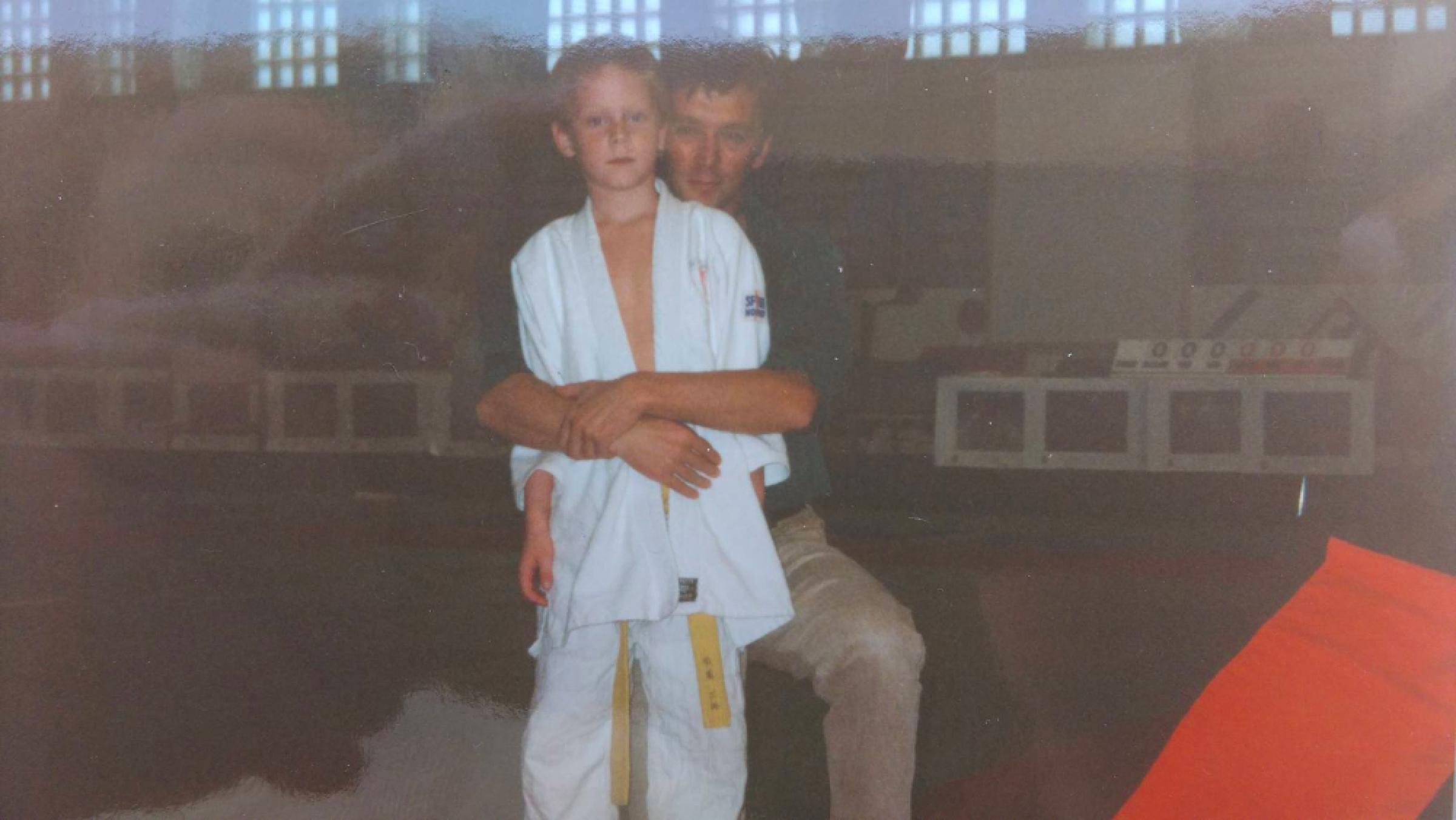 I started judo when I was 7. I was quiet a hyper kid and we watched lots of ninja and martial arts movies with my dad. I was also fascinated of the 'white jacket' [it is what I called it at the time]. I remember going for a school entrance examination to one of the sports schools, called Csik Ferenc Primary and Secondary School and as I was walking up the stairs I saw that there is a judo session going on. I got accepted into that particular school and I immediately took up judo there. I was doing judo for 12 years competitively and I completed my black belt exam at the age of 16… it was around the same time when I picked up a really serious injury whilst competing at the national championships where I broke my shoulder into three pieces. Looking back, I believe this had a significant impact of me continuing judo at such a level.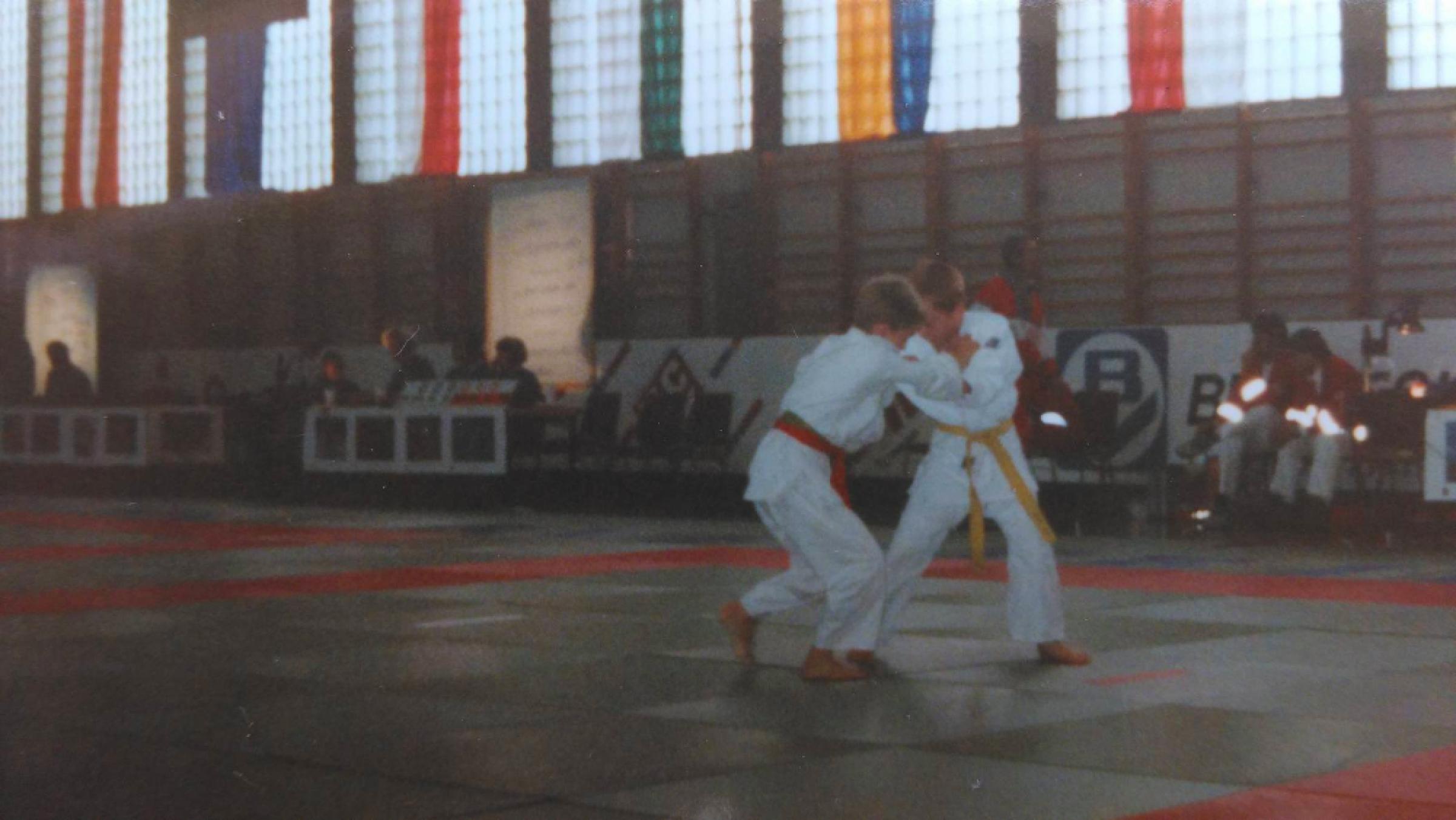 My goals were to be in the national team and win a national championship. I always touched into the medal zone and I won so many bronze medals at the nationals. After my shoulder injury I began to recover and than I snapped my ankle ligament. This was around age of 18. Around this age we all more or less know whether we are going to break through to the elite or not, whether we are going to be an Olympian or not. It is either you have to born to be an Olympian or else I am not sure. In terms of trainings I completed the same amount of sessions like others did so… others who reached to the top or higher. However, after a while such as nationals or Olympics did not matter to me anymore, all what mattered was to just be there and enjoy the sport with those whom I grown up with.
When and how did acting come about?
Around the age of 18 I would say. I was attending at a 2 years drama course at the same school I mentioned earlier. I found it strange that I was as disciplined with acting as I was with my trainings and I realised how important it was for me. I could tell for sure that I was fascinated about acting and soon established what I wanted to do. When we had to apply for different Universities I wasn't even thinking about heading towards law, sports science or anything else. I only applied for the University of Theatre and Movies. I knew it will be very competitive as there were only 18 places for 680 applicants. I took a shot and I managed to get in. At the end, only 11 people managed to complete the course.
What sort of values Judo taught you whilst transferring from full time training to full time acting?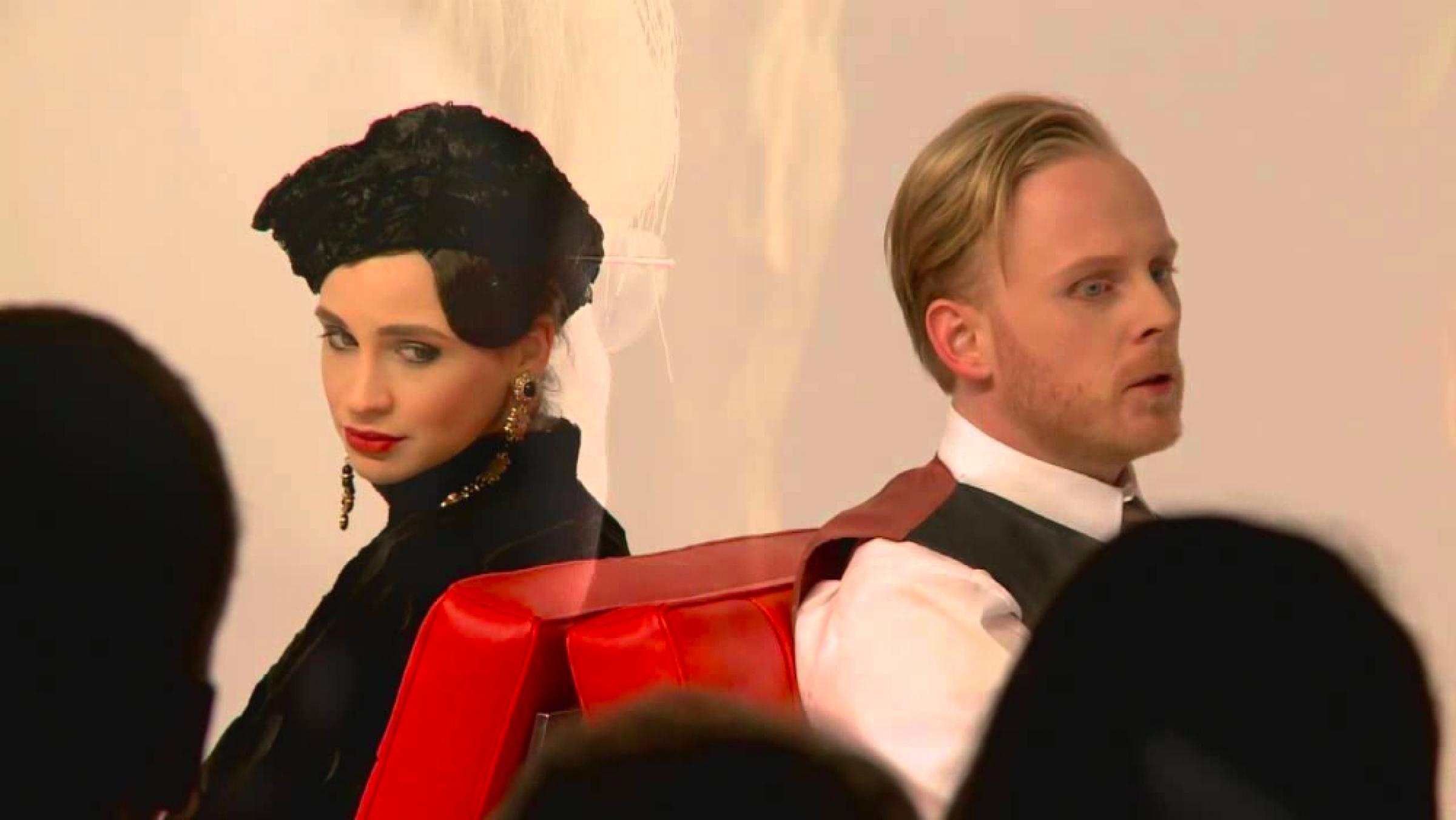 It definitely helped a lot and I can say that in a certain way Judo shaped my personality. Once I had a teacher who said "God bless all the athletes in the theatre". I think he was right and the reason being is because when we all got accepted for the course, we were all over the moon and the first thing our teacher said "It is not too late to quit." They soon explained to us that it is not all easy and rosy at the university. It was pretty much like being a full time athlete. Our timetable included the following schedule: from 8am to 2pm we had different theory classes which followed by an hour lunch break before we would start our afternoon acting classes. These classes were around 3 hours long. So after 6pm when the official classes were over, we [the group] had to practice for the following day. Everyday, we were practicing at least up to until midnight. The first two-three years of uni are really like a training camp. To go through this, you need both, physical and mental strength. You don't have a life in a sense that you barely sleep, you don't see your family and so on and so on…so it is really like being a full time athlete. You need that extra 'bit'; we can call it determination or whatever but without that little bit of extra we cannot reach to the top. I missed my brother's wedding due to a premiere. With all the good and bad it comes with I just can't not love it.
What attracts you the most in acting?
Well, I believe that a life of an athlete isn't a normal, everyday life. An athlete also lives within their own community, they are all part of that particular community with whom they travel together for competitions and training camps. Since I was a kid, I lived and loved this sort of unusual life style, therefore I would never imagine living in any different way. I think this is exactly what attracts me. Some people can't face this lifestyle and both in sport and in acting people fall out, but for me this is definitely what attracts me in this. The responsibility at both cases [athlete and acting life] is high and it includes determination. Such as injuries, illnesses and other unlucky circumstances are a big set back at both, in sporting and acting life.
How does your day look like?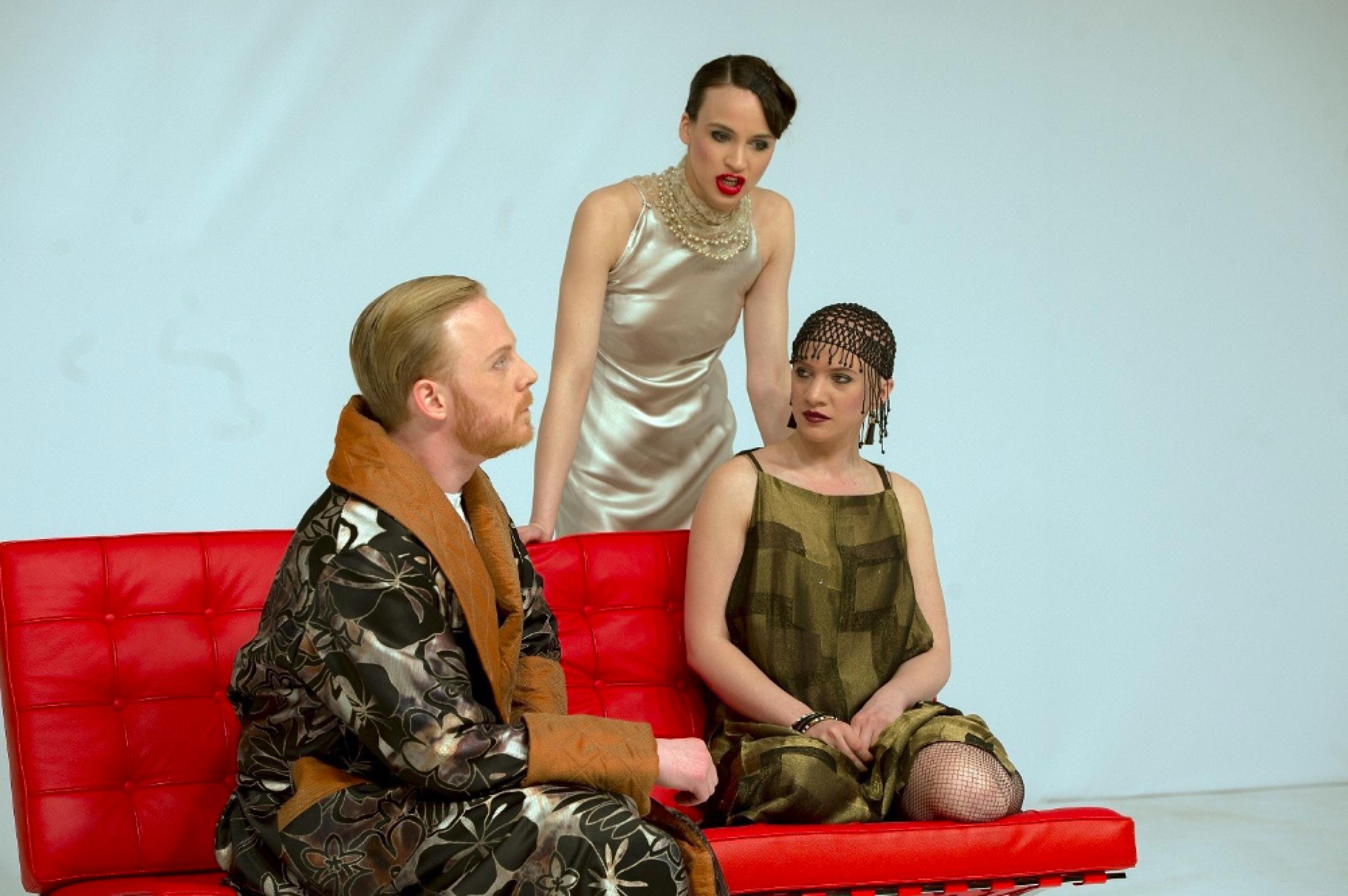 I play in Szekesfehervar but I live in the capital so everyday I would drive down for rehearsal which starts at 10am. After rehearsals, we prepare for the evening play. I normally get home around midnight and than the next day it starts again. Normally I have around 20 plays a month but we are not only preparing for one at the time. We have to practice ahead in between of certain plays. Normally we get the plays two months in advance so that is the sort of time frame we are working with.
You have been acting for 12 years now. What was the most memorable play you were involved?
This is a tricky question because I have quiet a few of them. For example, The Czardas Queen [others might know it as 'The Riviera Girl' or 'The Gypsy Princess'] where I played the main male role. I also really enjoyed playing in the Master and Margarita where I was Ivan, the homeless man. Other plays, where I felt incredible honoured to be part of, for instance, The Miser by Moliere. In that play I was the son of Harpagon. I also played in Amadeus where I took the role of Mozart. There is one more left which I really like to remember and that is when I played Claudius in Hamlet. These were absolutely incredible experiences and very unique tasks for me.
Movies vs Theatre?
I think both have their ups and downs. Movies are, for instance, more technical and can be re-recorded until perfection. On the theatre side, if a play starts, it will not end until it has to end regardless of whatever happens we have to carry on. No replays and so on. In the theatre the audience see the whole play and see all of us from head to toe, whilst in the movies they show parts which they want the audience to see.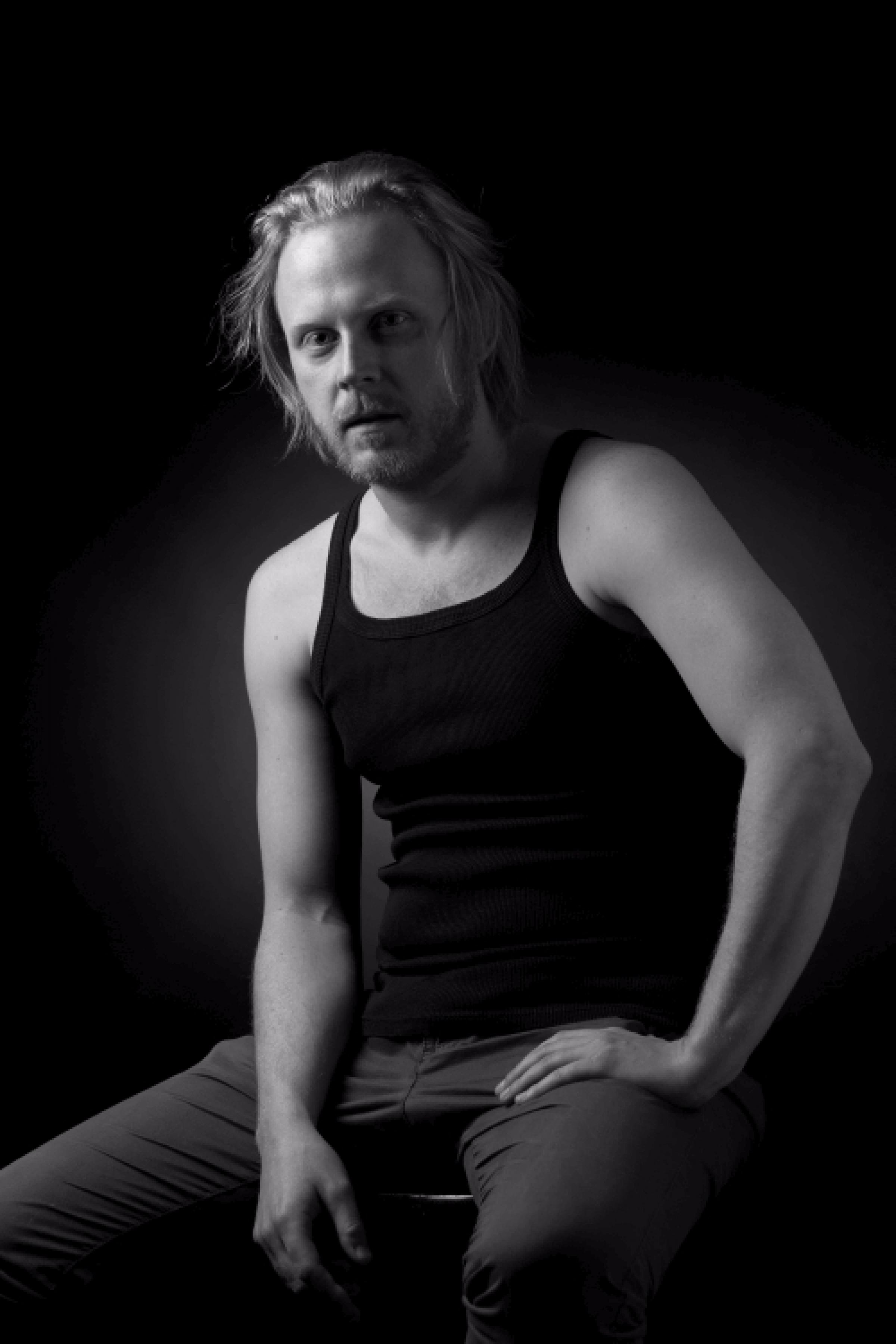 Movies are more difficult in a sense that it all depends on the director and the producer. When capturing a movie, it can take up to 12 hours per day and during this period you might just have 45 minutes worth of material which of you are going to use probably 7 minutes in the movie, if so. There also can be plenty of disturbing objects and noises whilst shooting a movie, for example, people would be shouting all around and cameras would often be hanging around you from all different angles really closed up. In my opinion, movies require more focus and patience because of the long hours it takes to get one scene perfect. I think you have to be stricter as well because you have to follow the script which at occasions planned for a year or so, and than the shooting will take another 6 months before they can start the cutting which can take up to 3 months.
Even thought we are all day in the theatre, the actual 'show' is from 7pm to 10pm. The truth is thought, that during that particular three hours we have to be perfect because we don't have the opportunity for such a thing like replay. So we need to concentrate fully on that few hours. We can't have anything noise or disturbing. In the theathre it is like a chain effect, we all need to know exactly who is doing what at which moment. When moving my arm, for example, could be a sign for the others to speak; or I would need to know exactly at which word I would lift up a glass and things like that. In the theatre, every moves have a purpose.
2015 Actor of the year in Szekesfehervar. How important this award for you and what is your ultimate goal?
It is very important and it means a lot to me because I completed my university years in the same city and it is nice to be appreciated by your audience. Awards are sort of feedbacks but I don't do acting for awards and I don't strive for any of the famous Hungarian awards, I purely do it for the love of the acting.
What is your Olympics in acting?
My real goal is not having to retire and to be able to carry on with acting, both, mentally and physically, and in all honesty to die on the stage.
Images from Labodi Adam
---