Envic GALEA, who serves as the General Treasurer of the European Judo Union, recently met with the Mayor of Celje, Mr Matija KOVAČ, on behalf of President Dr László TÓTH. Also present were Mr Lovrencij GALUF, President of the Slovenian Judo Federation, and the deputy mayor, Mr Samo SENIČAR. During the meeting, the mayor emphasised that Celje has always been known for its strong sports culture, with over 60 clubs and societies training in over 50 disciplines.
The city has produced many renowned athletes, including handball players, judoka, and football players, who have gained fame both in Europe and globally. The people of Celje have a longstanding tradition of cultivating a healthy mind and body, much like their ancestors, skilled hunters and horse riders. All parties agreed to continue working together to promote judo activities in this wonderful city home to accomplished athletes, none other than Tina TRSTENJAK.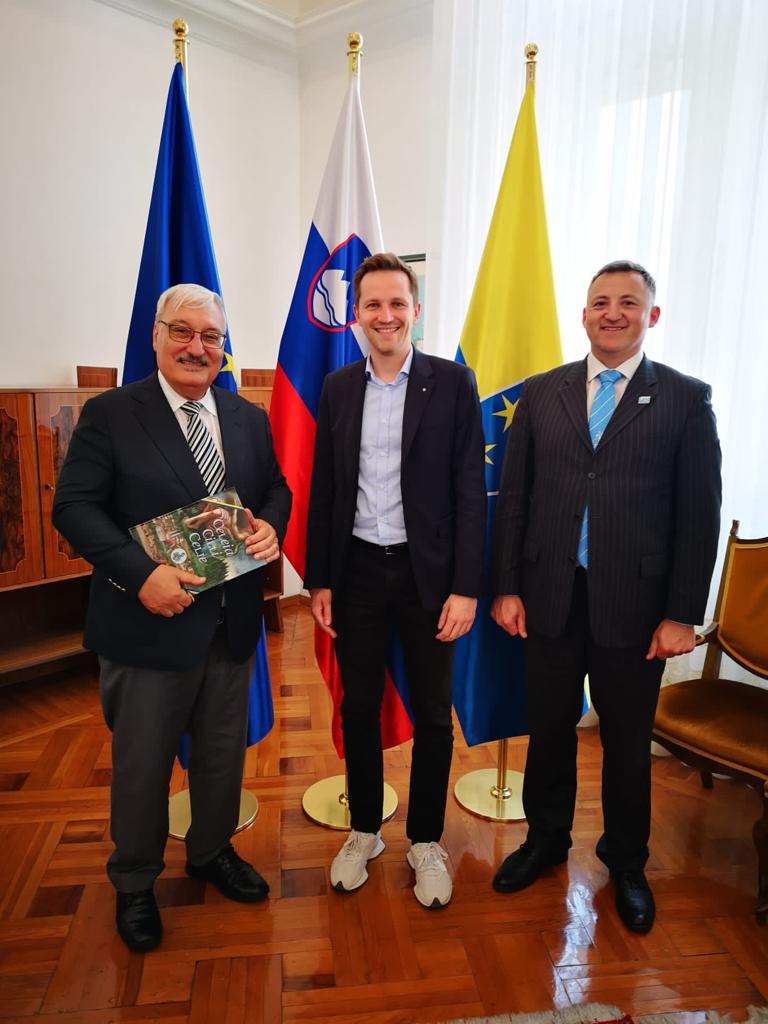 A true champion always knows how to celebrate their accomplishments, and for her retirement party, she chose the perfect venue – Celje Castle. She gathered friends from the entertainment world, sports, high-ranking figures in the judo community, and other esteemed guests. Among the attendees was the mayor of the municipality of Celje, Mr Matija Kovač, the president of the Slovenian Judo Federation, Mr Lovrencij Galuf, Mr Envic Galea from the European Judo Union, the head of the institution IJF Academy Dr Tibor KOZSLA, and the Japanese ambassador to Slovenia, Mr Hiromichi MATSUSHIMA. It was truly the party of the year and a fitting end to her incredible career.
The guests were excited and enjoyed socialising in a relaxed atmosphere with DJ Popi's music. They also had the opportunity to indulge in various culinary specialities and unique mixes of attractive drinks.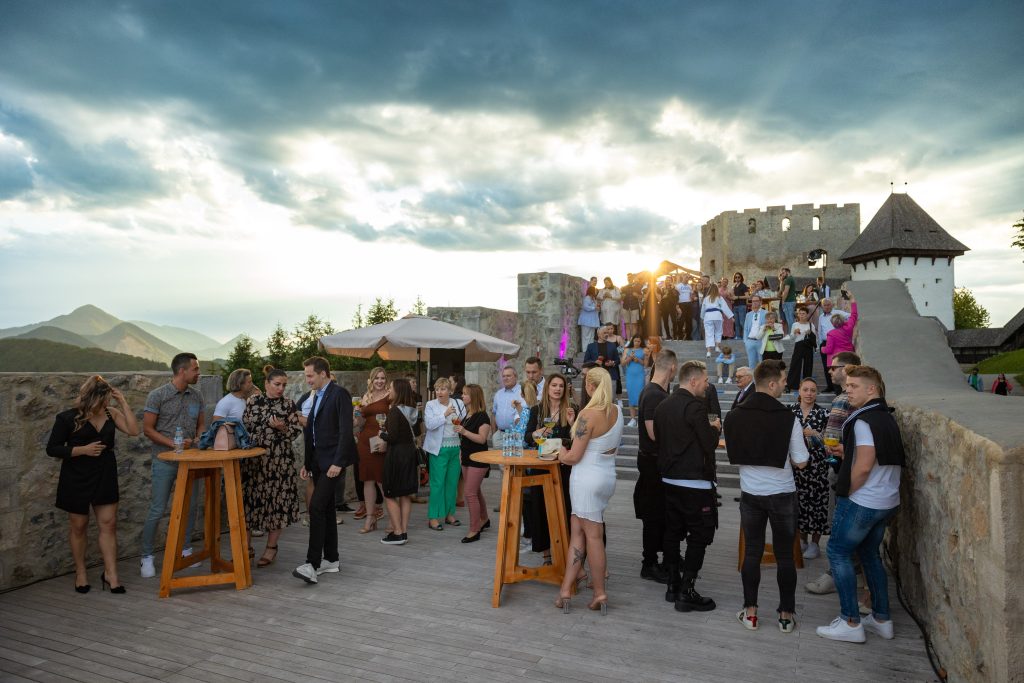 The audience was thoroughly impressed by Tina's performance of "Moje Sonce" alongside the group Bepop, giving them a standing ovation. The applause continued as Tina and master confectioner Gregor AUDIČ put on an impressive dessert show.
Tina was delighted by the enthusiastic response to her invitation and personally greeted each guest, offering a warm hug and guiding them to the party. She expressed her gratitude by presenting them with a special gift – her signature Olympic gold medal from Rio – as a token of appreciation for their time and effort in attending her event.
She has once again demonstrated that she not only reigns supreme on the tatami but is also a kind, attentive, and above all, genuine person who can now savour the other pleasures in life.
Judoka
Author: EJU Media
---