If we thought yesterday was exciting, we certainly weren't prepared for the surprises today!
There is no certainty in judo and the result is dependent only on the two athletes on the tatami in that moment. Current Cadet European Champions have fallen, some to the unseeded athletes and that is the beauty of the sport, anything can happen on the day.

With the best in Europe coming together to compete for the European Youth Olympic title, the standard of competitors was always going to be extremely high, but the -73kg category contained so many technically talented athletes, it felt that all deserved a place in the final.
The crowd cheered on their Azeri athlete and opening ceremony flag-bearer, Vugar TALIBOV as he defeated the current Cadet European Champion, Adam KOPECKY (CZE) on his journey today.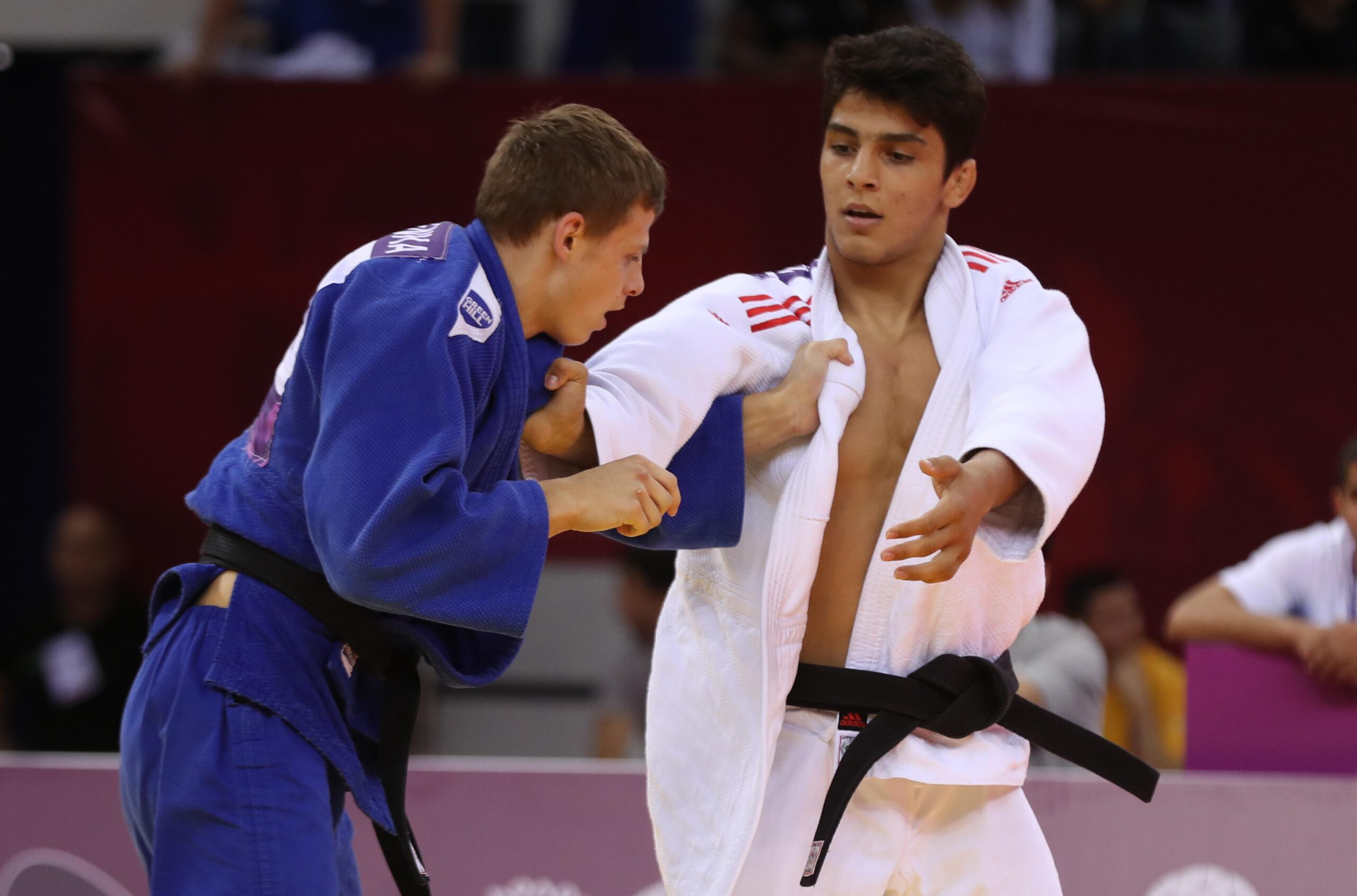 With the home advantage, TALIBOV came in to the semi final against the strong Turkish competitor, Musa SIMSEK. SIMSEK came in as the #2 seed in the Cadet European Championships but had a surprising early exit, though he more than made up for it in the mixed teams event, helping his team to the gold medal. TALIBOV could do no wrong and executed a combination attack within the first 30 seconds to secure his place in the final to the delight of the crowd.
After already seeing out the #1 seed, TALIBOV came toe to toe with the #2 seed and Cadet European Championships silver medallist, Luigi CENTRACCHIO (ITA). The Italian also had a difficult route to the final but with his previous experience and strong will, was determined to take his place to fight for the gold medal and attempt to redeem himself following the Championships in Warsaw.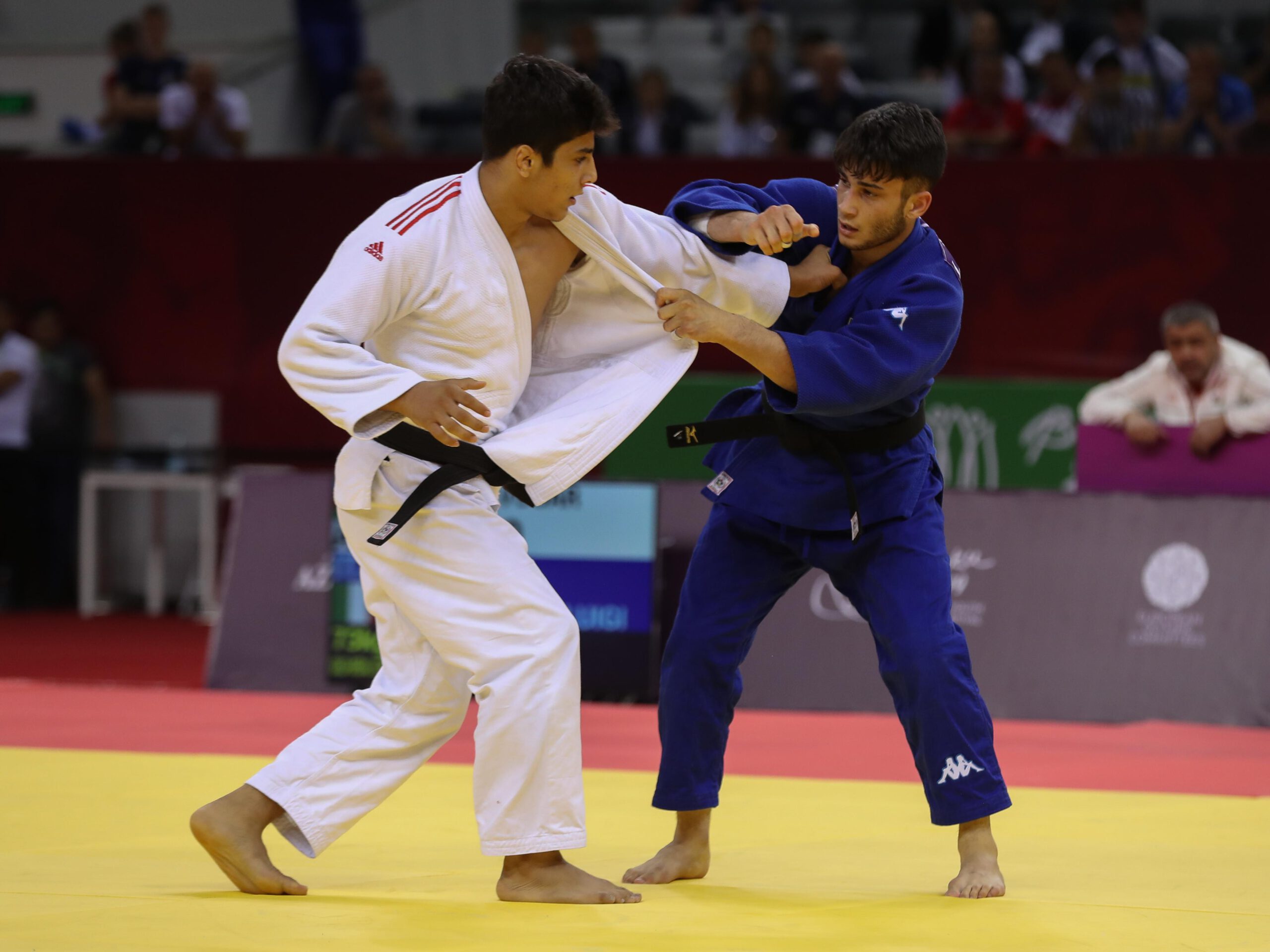 CENTRACCHIO came out all guns blazing this morning despite feeling the nerves in the warm up area, clearly on a mission for gold. The semi final against Portuguese athlete, Rodrigo PIRES (POR) appeared to pose the most trouble as he struggled slightly to find his place in the contest. The Italian felt this was the most difficult and surprising,
My high point was the semi final because I didn't expect to win against the Portuguese guy, I think I fought the best in this contest.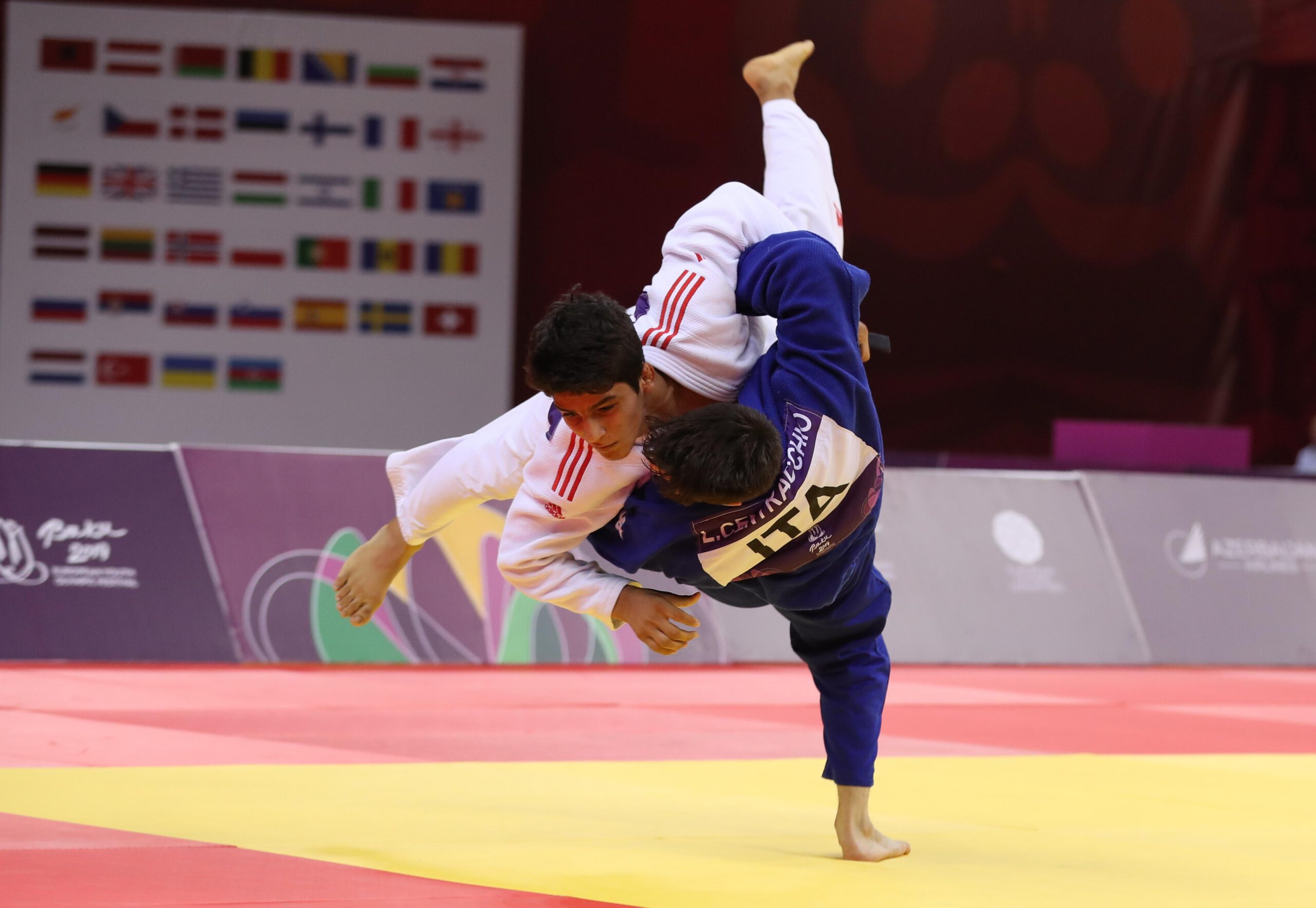 Once in to the final against the Azeri, CENTRACCHIO knew that he wouldn't only be facing the athlete but that the crowd would be almost entirely in favour of his opponent. Using this as motivation, he stepped confidently on to the mat and dominated the entire contest, first scoring waza ari and within the final 30 seconds, ippon! The entire Italian team were cheering on their 'Gigi' from the stands and remained on their feet to greet their Champion off the mat after a daunting final.

Tomorrow is the final day of individual competition and will host the following weight categories; -81 kg, -90 kg, +90 kg for boys, -70 kg and +70 kg for girls.
Podium
-52kg 1. HENNINGER, Elin (NED) 2. TORO SOLER, Ariane(ESP) 3. PASCA, Alexandra (ROU) 3. TONIOLO, Veronica (ITA) – Carlos Ferreira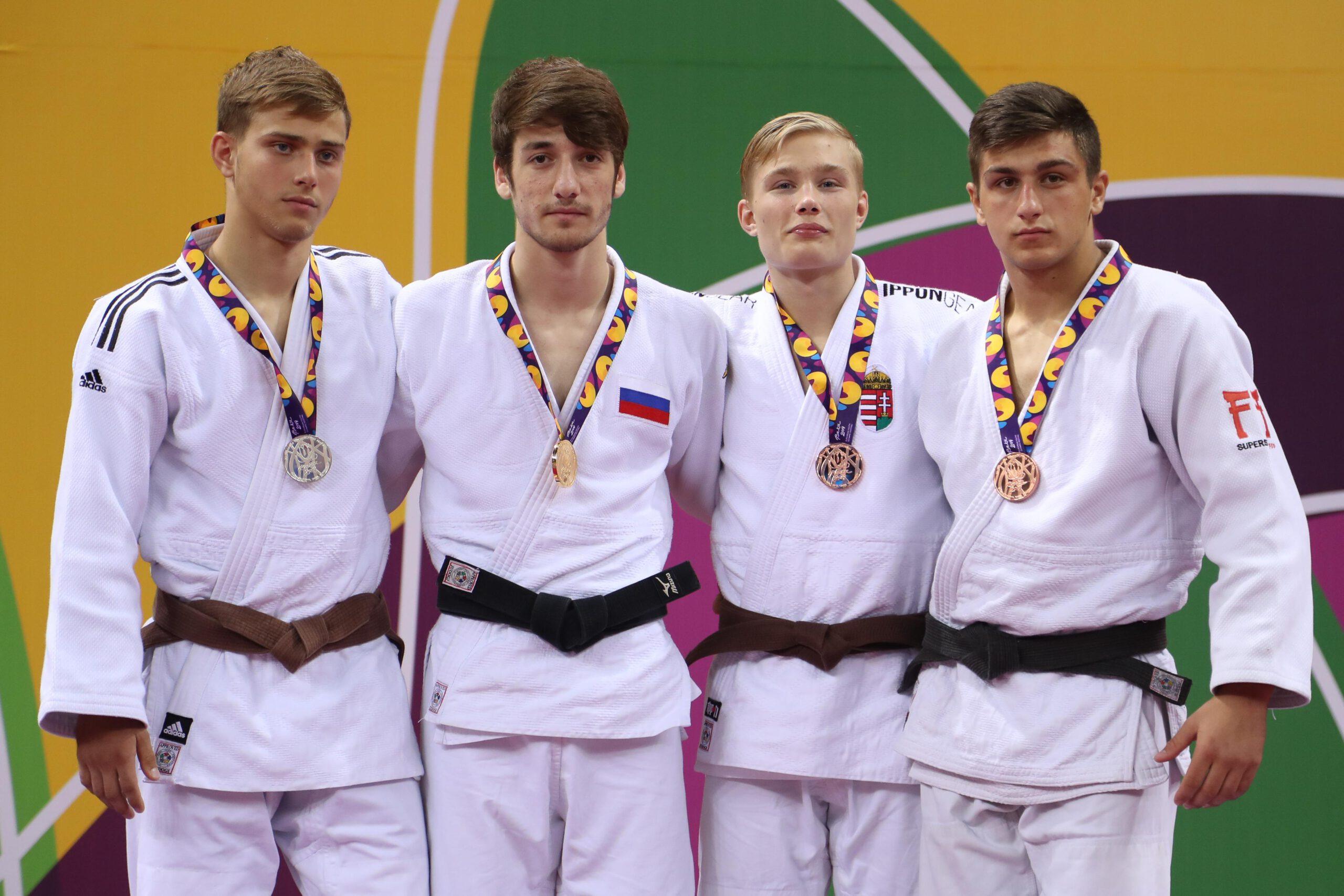 -66kg 1. SHABIKHANOV, Saikhan (RUS) 2. NEBOTOV, Serhii (UKR) 3. SZEGEDI, Daniel (HUN)3. TSOUTLASVILI, Michail (GRE) – Carlos Ferreira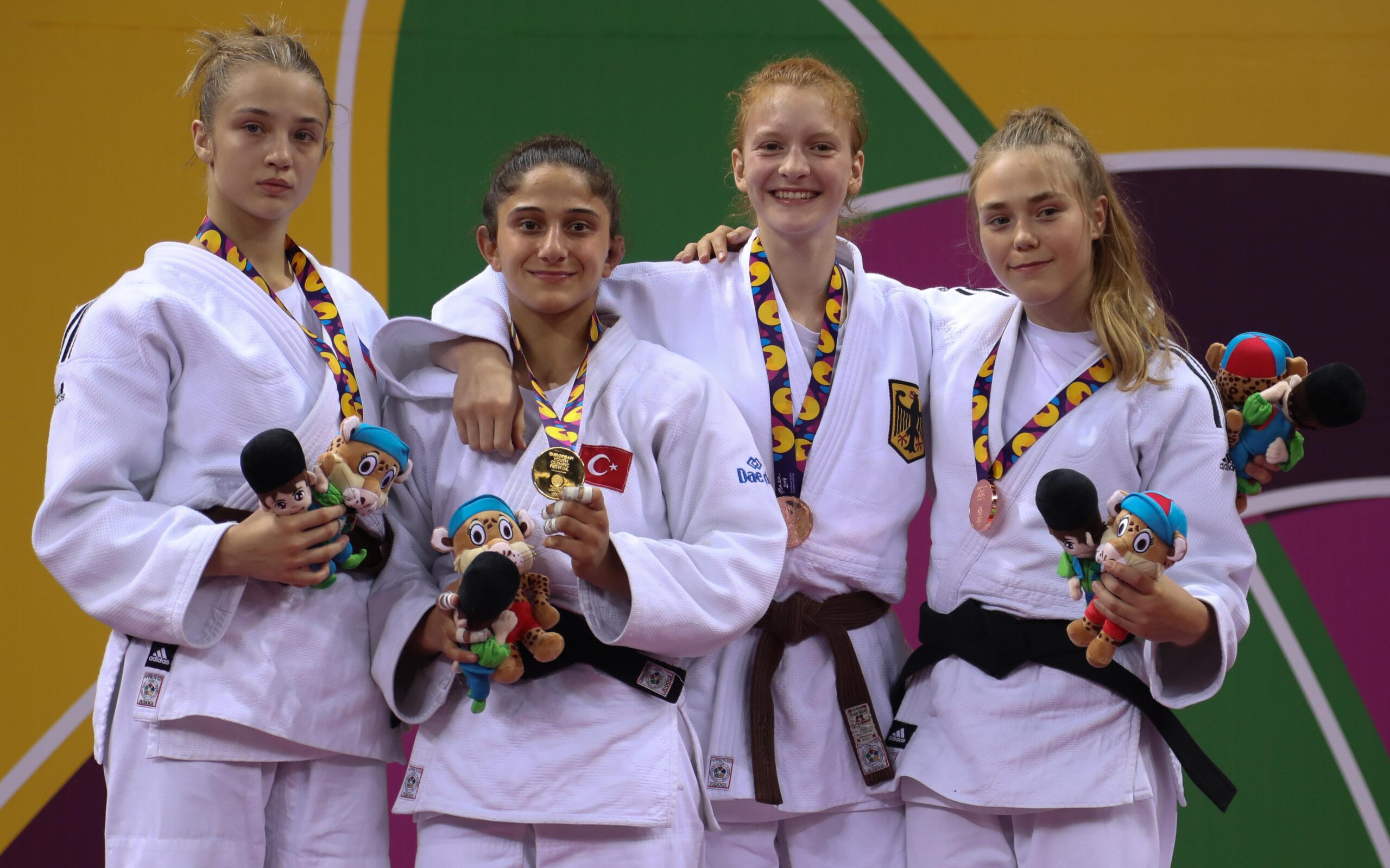 -57kg 1. YILDIZ, Ozlem (TUR) 2. GALITSKAIA, Kseniia (RUS) 3. BOCK, Samira (GER) 3. WAGEMAKER, Alexe (NED) – Carlos Ferreira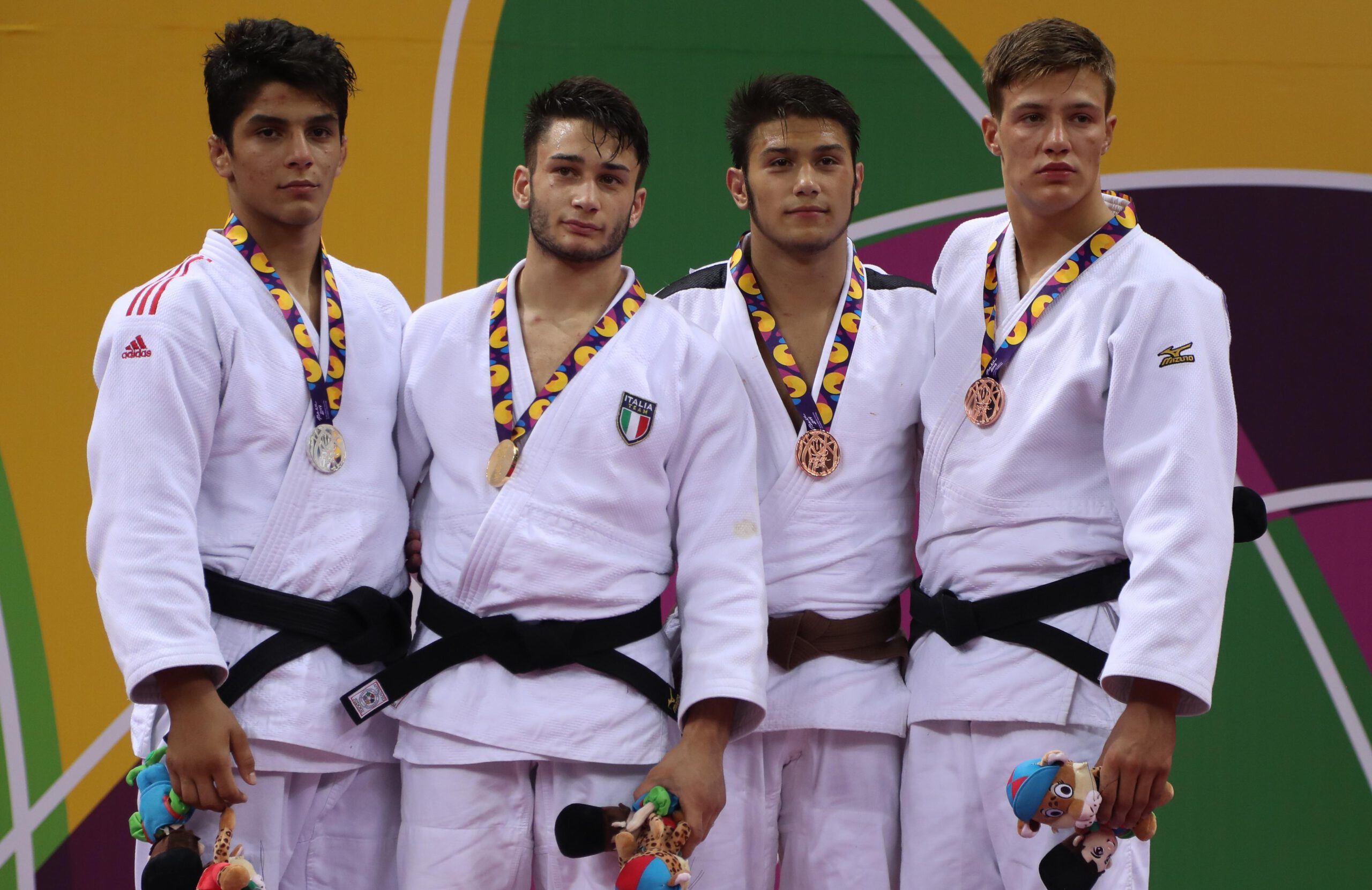 -73kg 1. CENTRACCHIO, Luigi (ITA) 2. TALIBOV, Vugar (AZE) 3. RAJICIC, Aleksandar (SRB) 2. VAN TEIJLINGEN, Jelle (NED) – Carlos Ferreira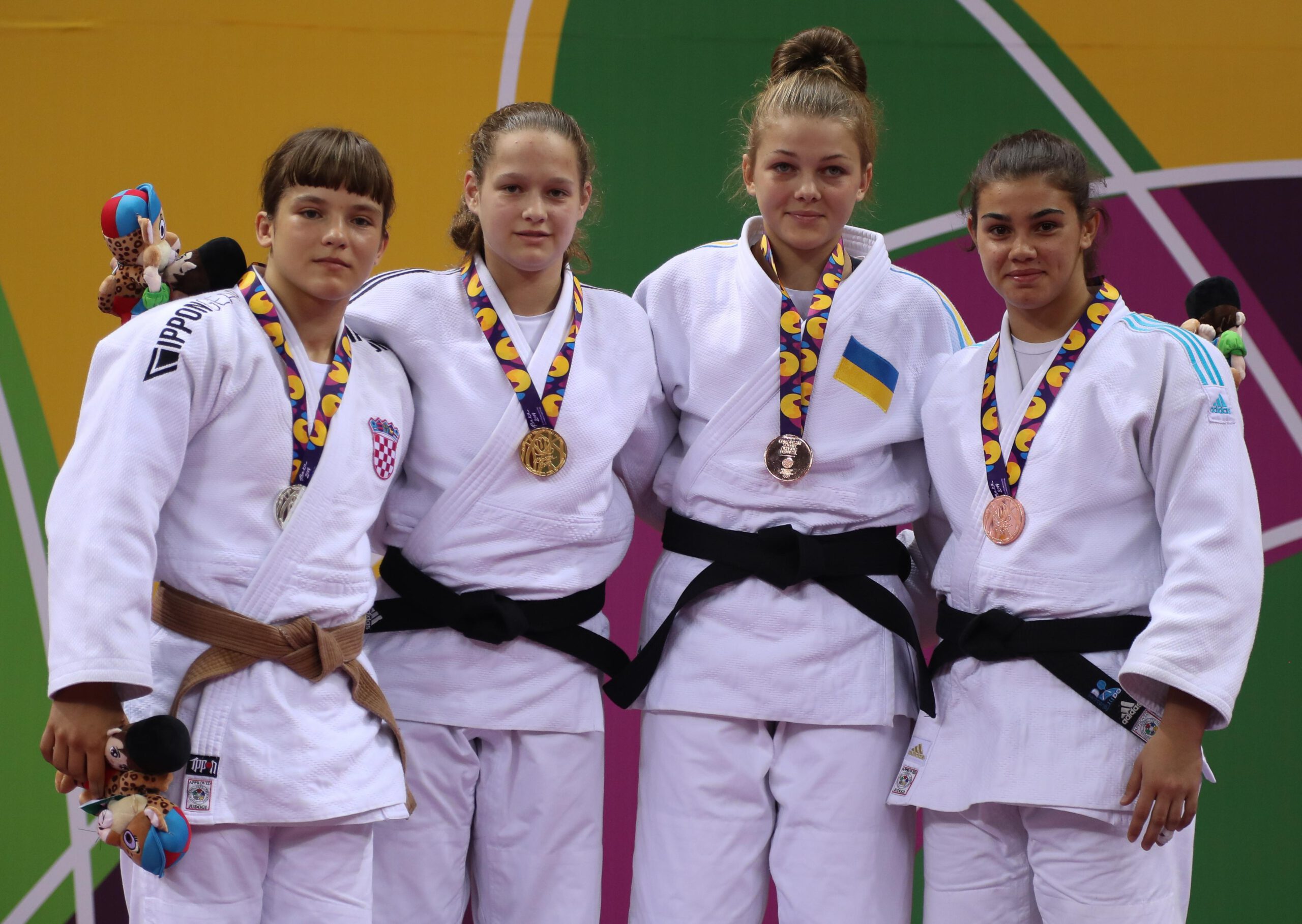 -63kg1. VAN LIESHOUT, Joanne(NED) 2. KRISTO, Katarina (CRO) 3. KURCHENKO, Yuliia (UKR) 3. VAZQUEZ FERNANDEZ, Laura (ESP) – Carlos Ferreira
Judoka
Author: Thea Cowen
---