World number two Larisa CERIC (BIH) lived up to her billing with a spirited performance that saw her finish runner-up to world number one ASAHINA Sarah (JPN) in the final of the World Open in Marrakech. It was the second meeting against the 21-year old Japanese but, as was the case earlier in the year, and despite Ceric's greater experience, Asahina proved too difficult a proposition for Ceric to overcome. Ceric had the benefit of a first round bye before facing the relatively inexperienced Unelle SNYMAN (RSA). A single waza ari by Ceric, scored with her favorite makikomi, was enough to put the Bosnian into the quarter final where she faced Eliannis AGUILAR (CUB). The 20-year old Cuban took a bronze medal at the Junior World Championships in Zagreb one month ago and is still getting used to senior judo. Ceric again used her go to technique (makikomi) to bring Aguilar into newaza where she secured kuzure kesagatame for ippon and a place in the semi final against Tessie SAVELKOULS (NED). This proved to be an extremely close battle that eventually went into golden score. By this time Savelkouls had collected two shido and a third, for a false attack, saw Ceric through to the final When asked about her plans for the future Ceric said,
"I've been battling through a knee injury and I am going to take a little time after the Golden League to have some treatment and hopefully be fully fit for the masters in St. Petersburg."
The prize money will certainly have come as a welcome early Christmas present.
"I have a car and an apartment. But I'll definitely find a way to spend it," said Ceric jokingly.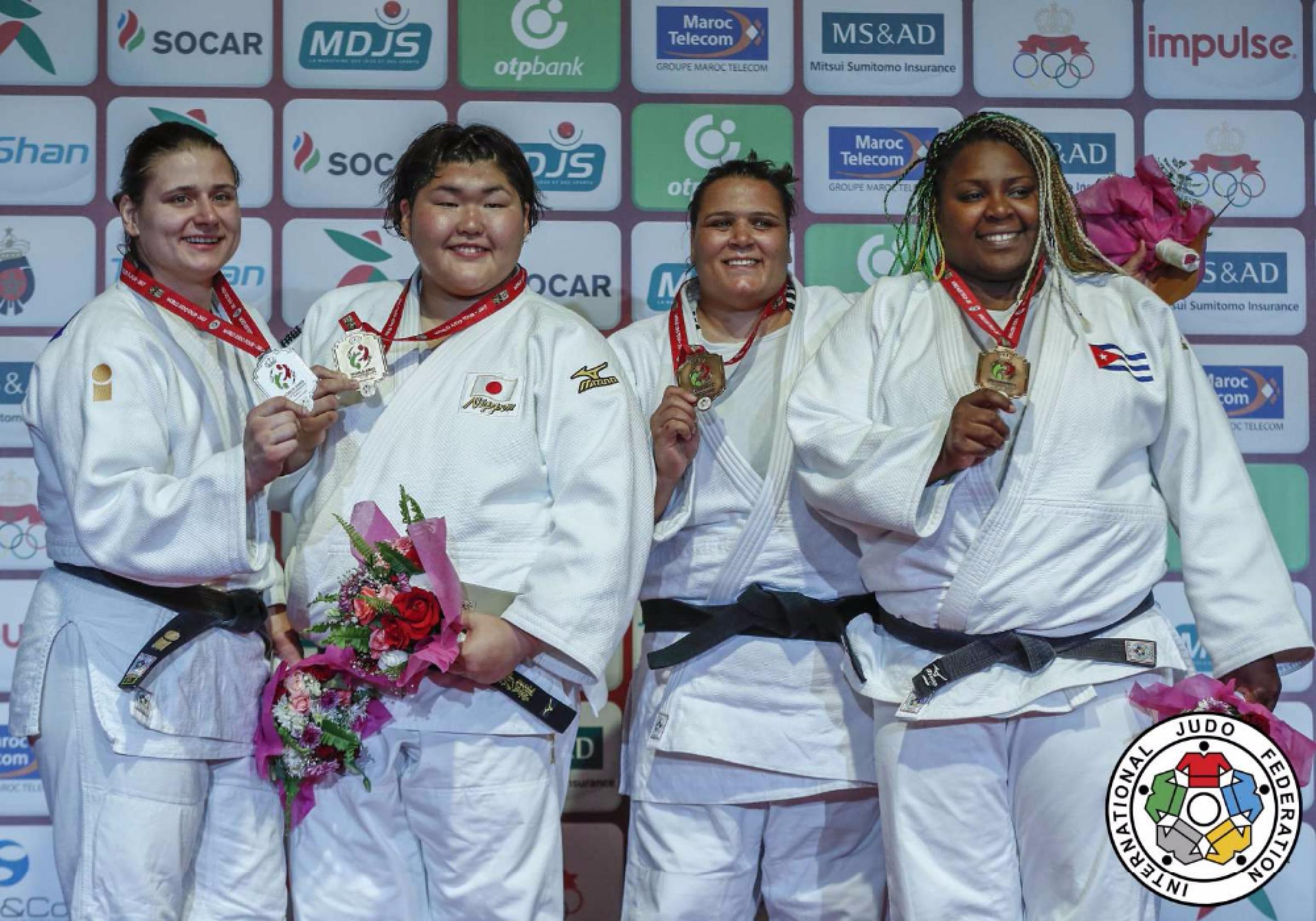 Judoka
---