Preceding the official draw, the French Judo Federation and European Judo Federation organised a press conference with, as expected, many in attendance to hear the words of the officials and Olympic medallist, Olympic and European champion, Romane Dicko.
Opening the press conference were European Judo Union President, Dr TÓTH László and President of the French Judo Federation, Mr Stéphane NOMIS. Tóth began by thanking the host nation, Nomis, Deputy Mayor of the city and La Region Occitanie.
Welcome to the European Championships 2023, I am having a déjà vu, we were here in 2014 for the same purpose, which was a really great honour and huge success. This the 72nd European Championships, and the tenth hosted by France, the first nation to have this success, and so this is their first gold medal!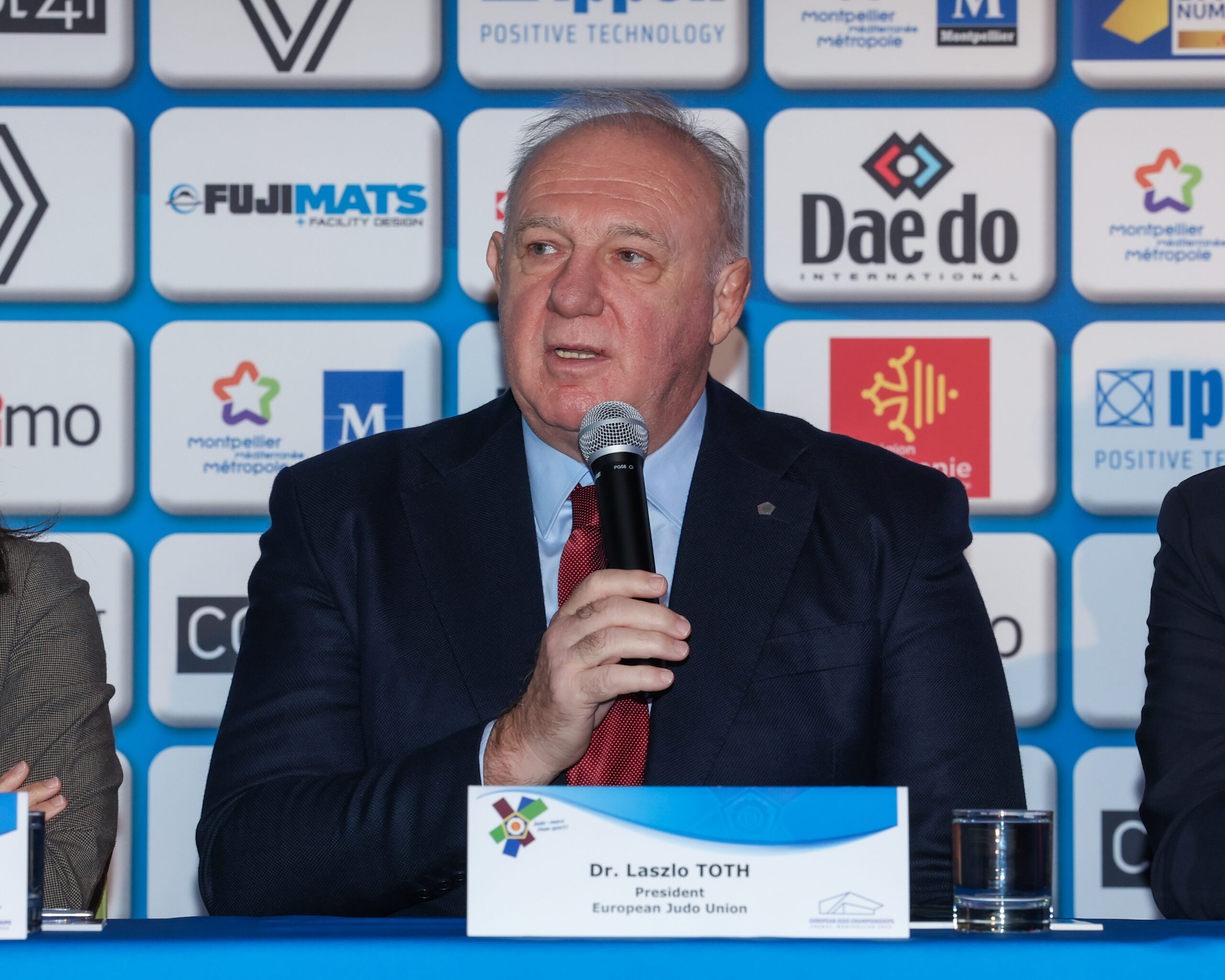 Organising this tournament with 238 days to go until the Olympic Games in Paris 2024, a special thanks and congratulations to the French Federation is required. There is history to be made this week and we are proud to be hosting not only an impressive 46 nations out of 51, but also the IJF Refugee Team. It is also the first event that Ukraine and the neutral athletes will be competing in together.
Tóth commended Nomis in his tireless work to make this a possibility for the athletes, as expressed, it was not an easy feat, with lengthy discussion with the French government who accepted the wishes of the IOC and IJF, to demonstrate peace. There was not an easy solution and again, Tóth offered a second gold medal to France for their organisation capability. Jokingly, he concluded by saying,
In 2014, the French team took many medals, all I ask is that they share a little more this time, we have many nations!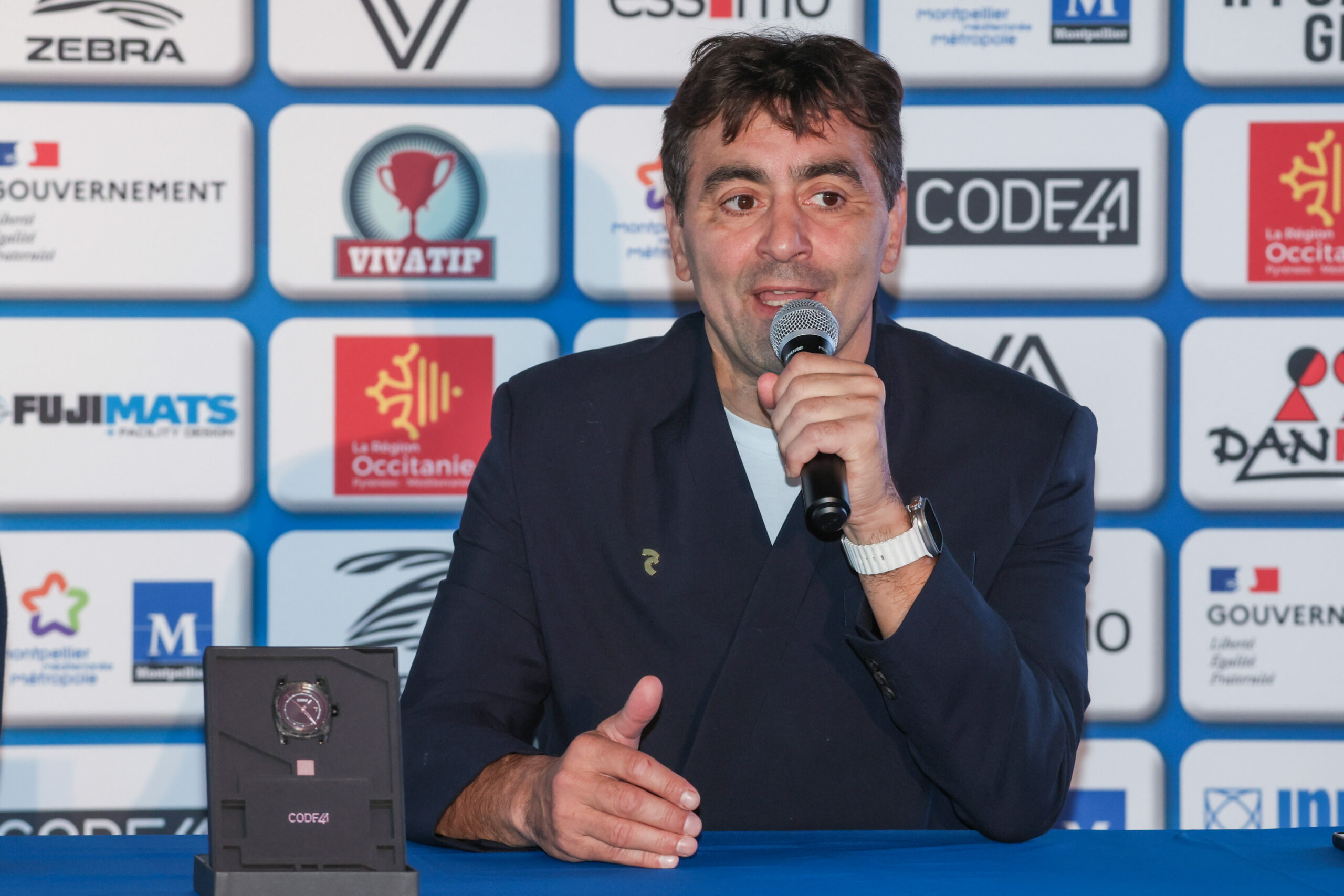 President Nomis addressed the room and following the final wishes of President Tóth explained,
The goal for the French team is the Olympic Games next year in Paris, this is what they are preparing for and this event is another big step in their preparation. We have had two years to prepare for this event and I know that it will be magical. Everything that could be done, has been done.
It will be a very hard week for the French team, we really have the best of the best athletes here in Montpellier.
Following the EJU and French Federation Presidents were three local representatives. Firstly, Christian Assaf, Vice President of Montpellier Mediteranee Metropole, delegate for sport policies, Hervé Martin, Deputy Mayor of Montpellier, delegate to the sports city, and finally Kamel Chibli, Vice president of La Region Occitanie, who spoke about their local representative in the -48kg category, Shirine Boukli.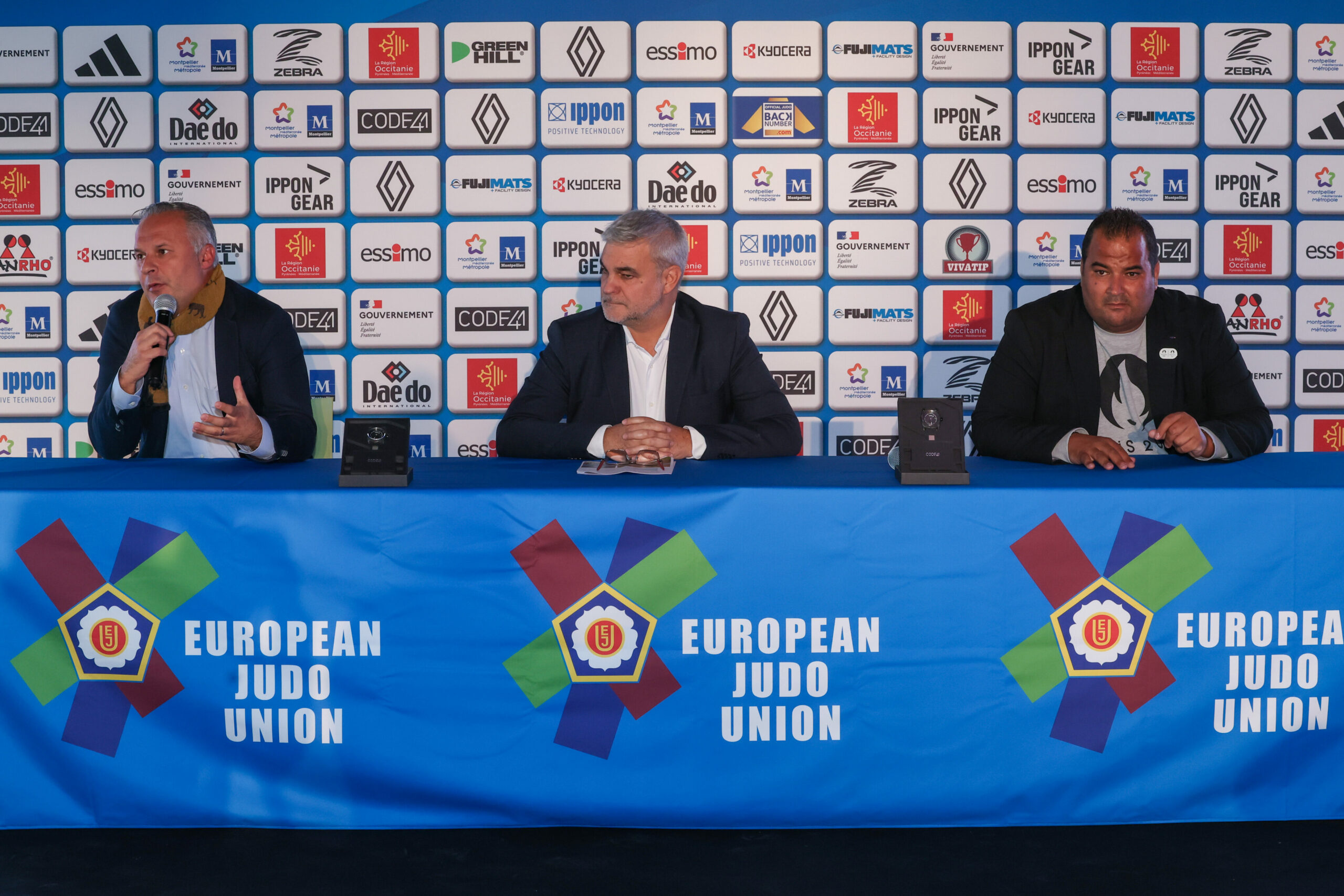 Author: Thea Cowen
---