Some things are well worth waiting for. This may be the feeling running through the veins of
Guillaume CHAINE
(FRA) after his gold medal winning performance in the -73kg category on day two of the Tbilisi Grand Prix. There is no escaping the fact that the 32-year old Frenchman is considered as having arrived somewhat late to the party. Nevertheless, that Chaine chose Tbilisi as the site of his first ever Grand Prix gold is perhaps a sign that his ten-year circuit career has at long last "clicked" in one of the most difficult competitive environments. Unseeded Chaine had to battle hard for his win in the category with the highest entry (36). Without the benefit of a first-round bye, Chaine needed to win six contests to take the gold medal which is exactly what he was able to do.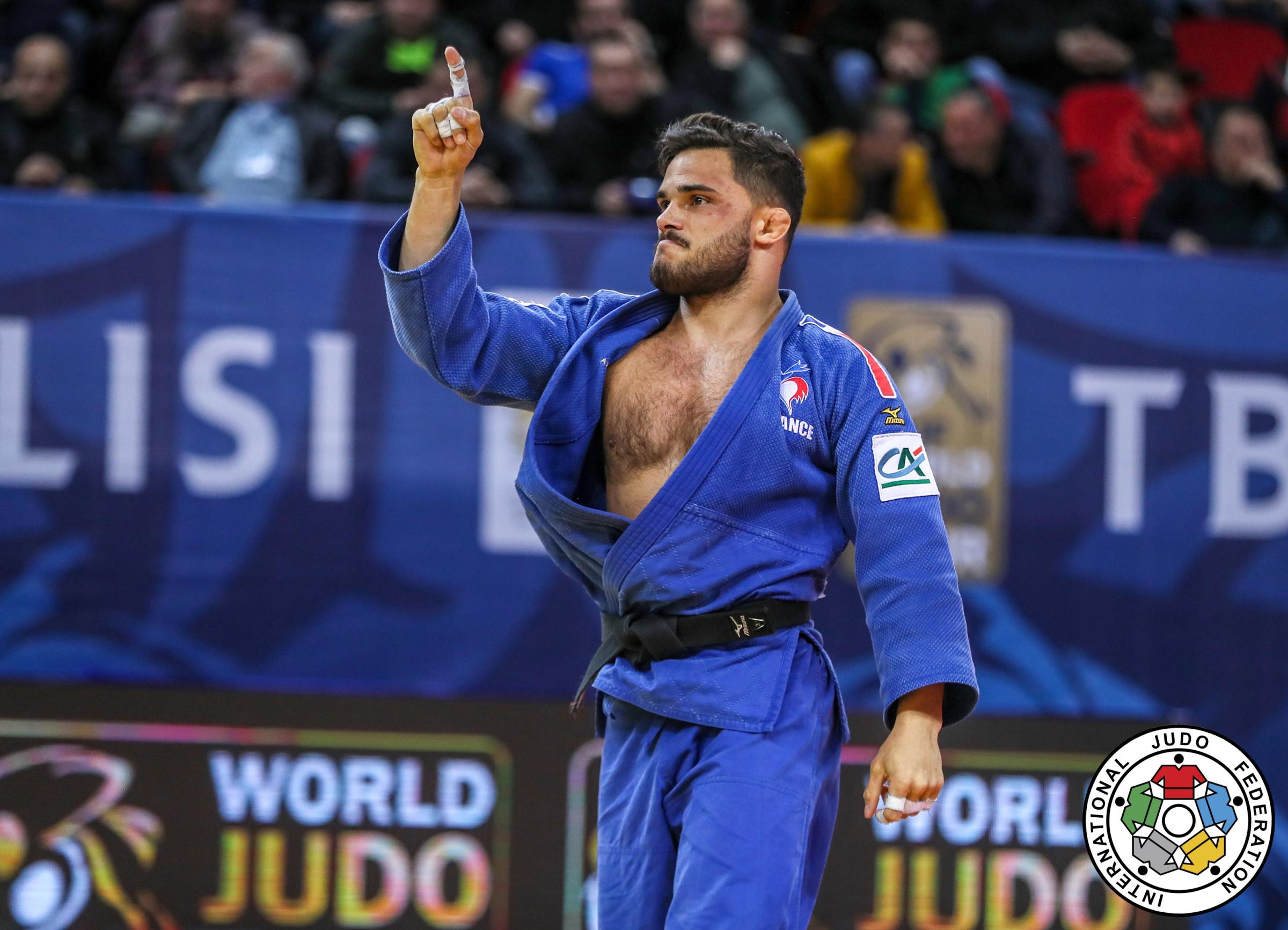 He began with a first-round win over Kuan BARYS (KAZ), throwing the Kazakh twice, the second being a beautifully timed o uch gari. In round two Chaine was up against Marcelo CONTINI (BRA). The pair had faced one another on two previous occasions, Chaine winning both encounters. Contini was unable to cope with the superior gripping skills shown by Chaine and the Brazilian ended up collecting three shidos. Round three saw Chaine up against Wiktor MROWCZYNSKI (POL) whom he threw twice, the second technique being, again, Chaine's uniquely executed o uchi gari. In the quarter final Chaine faced number two seed GANBAATAR Odbayar (MGL). A positional error by Ganbaatar on the mat edge with 40 seconds to go saw Chaine take advantage to secure kuzure kesa gatame and take a place in the semi-final. Next up was number three seed Denis IARTCEV (RUS). It was not until there were only ten seconds left on the clock that Chaine was able to finally catch the dangerous Iartcev with koshi guruma for waza ari and move directly into keasa gatame for the win. In the final Chaine faced 2015 Pan-Am Games champion
Magdiel ESTRADA
(CUB). Chaine stuck to what had worked for him all day and after 30 seconds threw Estrada for waza ari with his favourite o uchi gari. This proved enough to take the contest as Chaine held on to take the gold medal.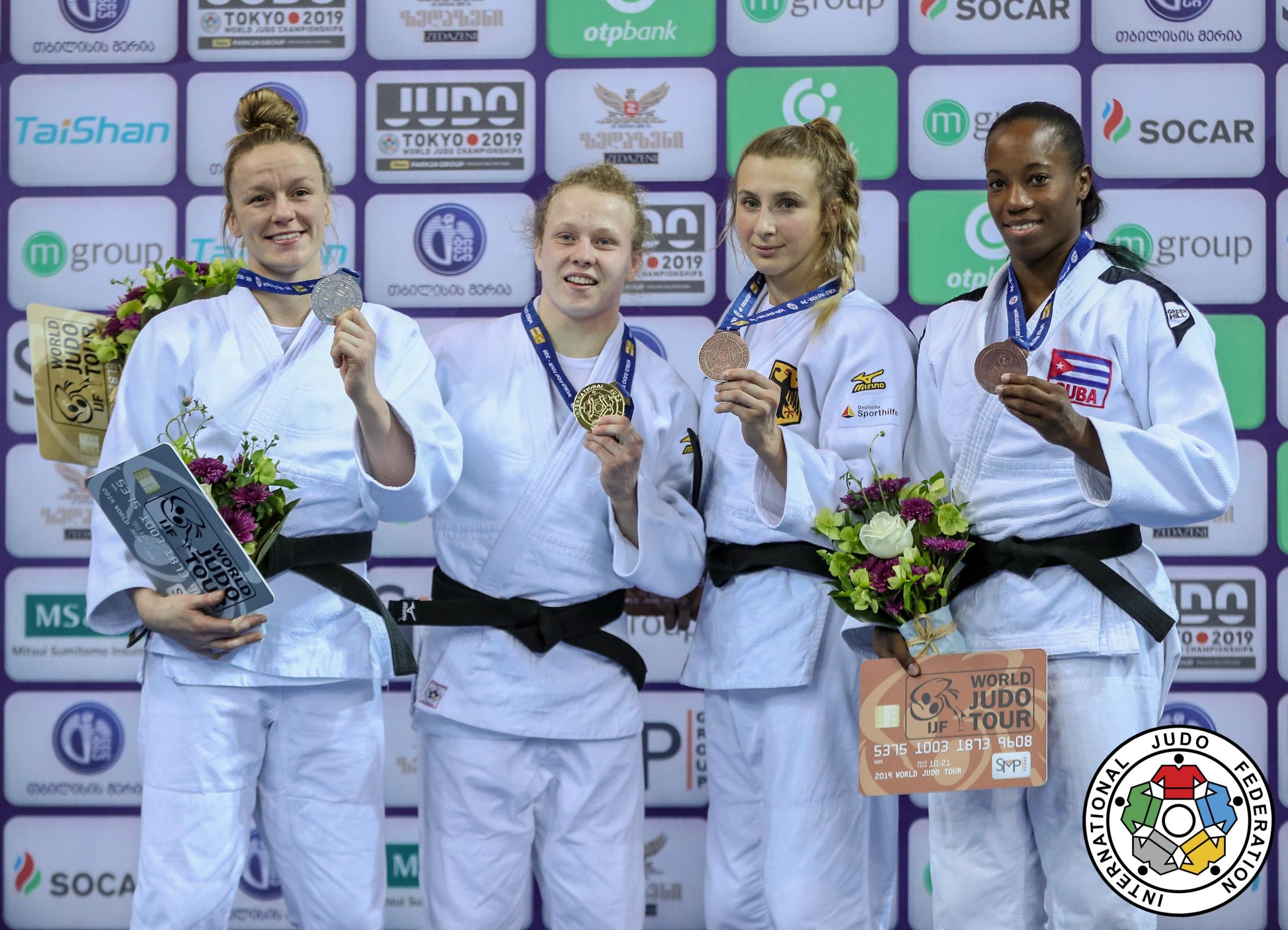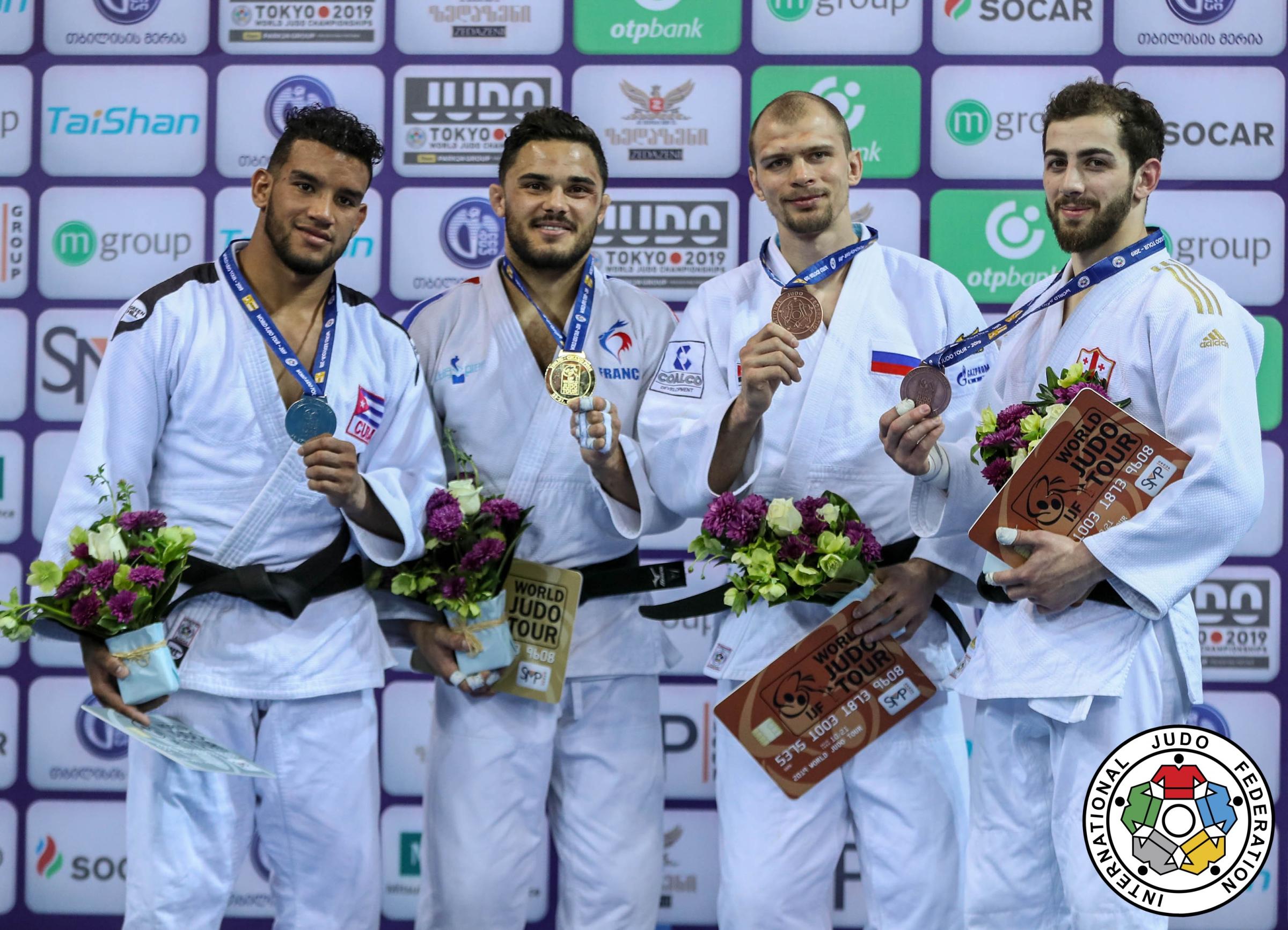 -73 kg 1. CHAINE, Guillaume (FRA) 2. ESTRADA, Magdiel (CUB) 3. IARTCEV, Denis (RUS) 3. IASHVILI, Valeri (GEO)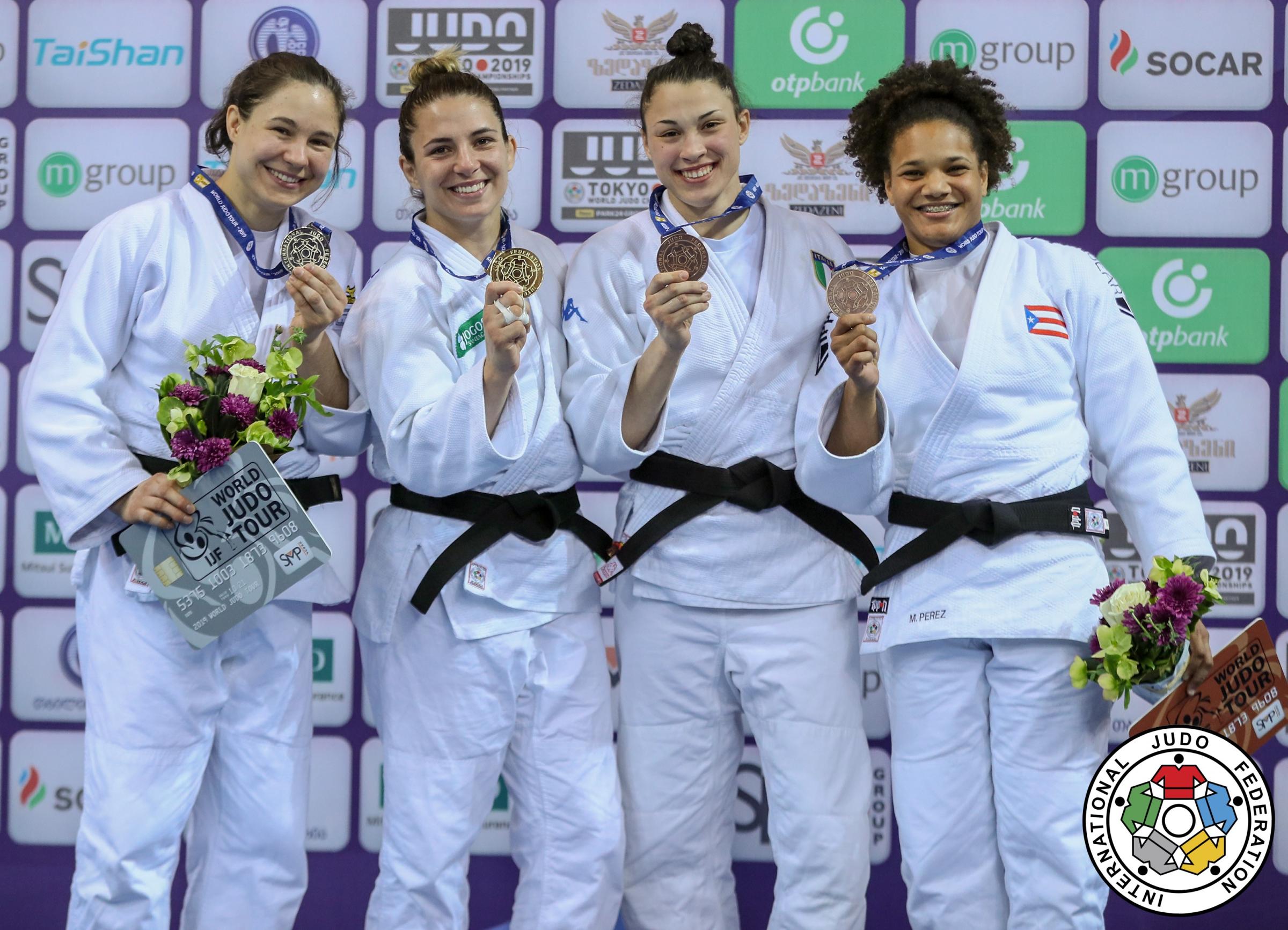 -70 kg 1. TIMO, Barbara (POR) 2. VARGAS KOCH, Laura (GER) 3. BELLANDI, Alice (ITA) 3. PEREZ, Maria (PUR)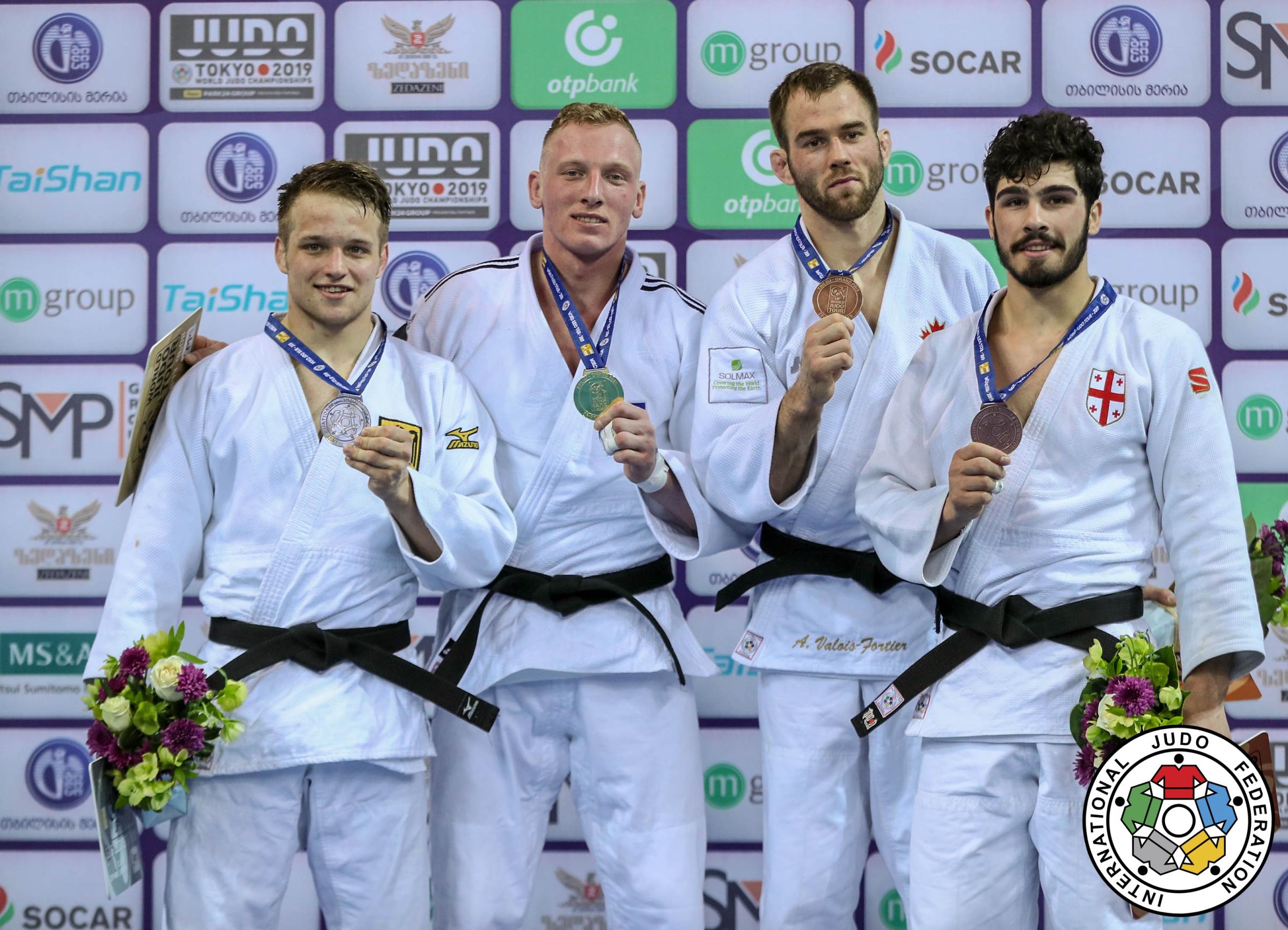 -81 kg 1. DE WIT, Frank (NED) 2. CAVELIUS, Timo (GER) 3. GRIGALASHVILI, Tato (GEO) 3. VALOIS-FORTIER, Antoine (CAN)
The timing of Chaine's win could hardly be better, just as the qualification race heats up and as points become ever more difficult to come by. This win will see Chaine leapfrog his team mate
Benjamin AXUS
(FRA) and place Chaine just outside the top 20 on the IJF WRL. The key for Chaine now will be to use his newly found status as one of the top eight seeds in forthcoming competitions as a means of finding the podium again and to gather yet more points.
Judoka
---