There are some events that bring out the best in athletes. They manage to get the timing right and perform at the very peak of their abilities. But of the top eight seeds in the -73kg category only one athlete can boast a world championship medal, and that is the gold that belongs to number one seed HASHIMOTO Soichi (JPN). He returns to Budapest, the scene of his greatest triumph (to date), when in 2017 he was at his destructive best. This time, over and above the title, he will be looking to prove to the world that he really is the best, despite having to play runner-up to ONO Shohei (JPN), whom the Japanese have preferred for selection for the Tokyo Olympics. Two of the top eight seeds athletes have enjoyed that other coveted competitive experience, the Olympics, with widely differing results. 2012 Olympic champion Lasha SHAVDATUASHVILI (GEO) will have another stab at a world championship medal (the Georgian is seeded eight) whilst number two seed TSEND-OCHIR Tsogbaatar (MGL), who left the Rio Olympics empty-handed, will be hoping to improve on his 5th place finish at the Baku world championships in 2018. Akil GJAKOVA (KOS), Tommy MACIAS (SWE) and Bilal CILOGLU (TUR) will carry the hopes for the Europeans whilst home favourite UNGVARI Miklos (HUN) will be making a 13th world championship appearance. There are more than enough unseeded athletes to cause upsets including Nugzari TATALASHVILI (GEO), Hidayat HEYDAROV (AZE), Denis IARTCEV (RUS) and Ferdinand KARAPETIAN (ARM).
TOP TWO FOCUSED ON MORE THAN JUST WORLD TITLE
It seems highly unlikely that the final of the -57kg category will not feature at least one Canadian. Number one seed and current world champion Christa DEGUCHI (CAN) looks set to face team mate number two seed Jessica KLIMKAIT (CAN) for a medal of some colour. If so, the odds are unfortunately for Klimkait firmly against her having an 0-6 record against Deguchi. It could be said that the route to the top of the podium goes through Canada, for whomsoever it is that will stand atop the podium will have to get past one of Deguchi or Klimkait, possibly both. That monumental task awaits (among others) number three seed Nora GJAKOVA (KOS) who is looking for a first world championship medal. The situation for Telma MONTEIRO (POR) is quite different.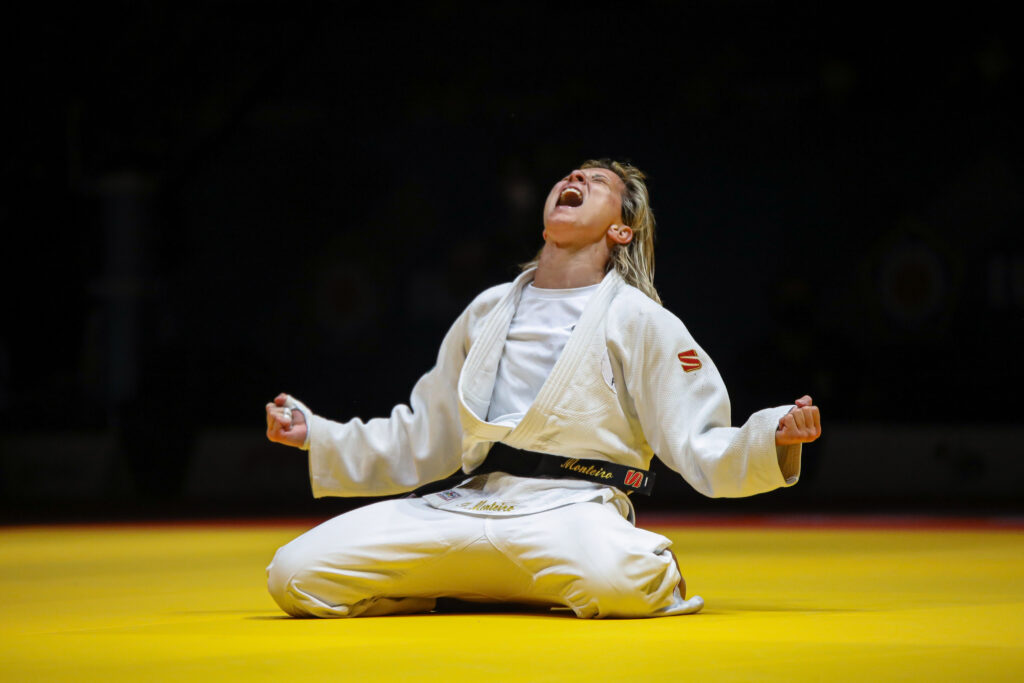 The Portuguese heroine can boast a whopping five world championship medals in her illustrious career, and there may yet be more to come. For KARAKAS Hedvig (HUN) these championships will likely be an opportunity to sign-off in front of her home crowd. The number six seed world dearly love another world championship medal to go with the bronze she won way back in Rotterdam in 2009. Theresa STOLL (GER) is seeded seven and makes up the last of the seeded European challengers whilst TAMAOKI Momo (JPN) gets her first shot at a senior world championships and is seeded number four. The number eight seed is 2015 world champion DORJSUREN Sumiya (MGL). Away from the top seeds look for Julia KOWALCZYK (POL) and Eteri LIPARTELIANI (GEO).
Judoka
Author: Sheldon Franco Rooks
---