It was arguably the perfect day for Falk PETERSILKA (GER). The third and final day of the individual competition at these Junior European Championships saw the 19-year old German storm to the gold medal in the -90kg category. Five contests brought five ippons. None of his opponents were able to score on the young German and, as a measure of his discipline, throughout all his contests, he collected only one shido. Ok, it may be somewhat harsh to say that a single shido should in any way cast a blemish on Petersilka's day. But we'll leave that debate for the perfectionists.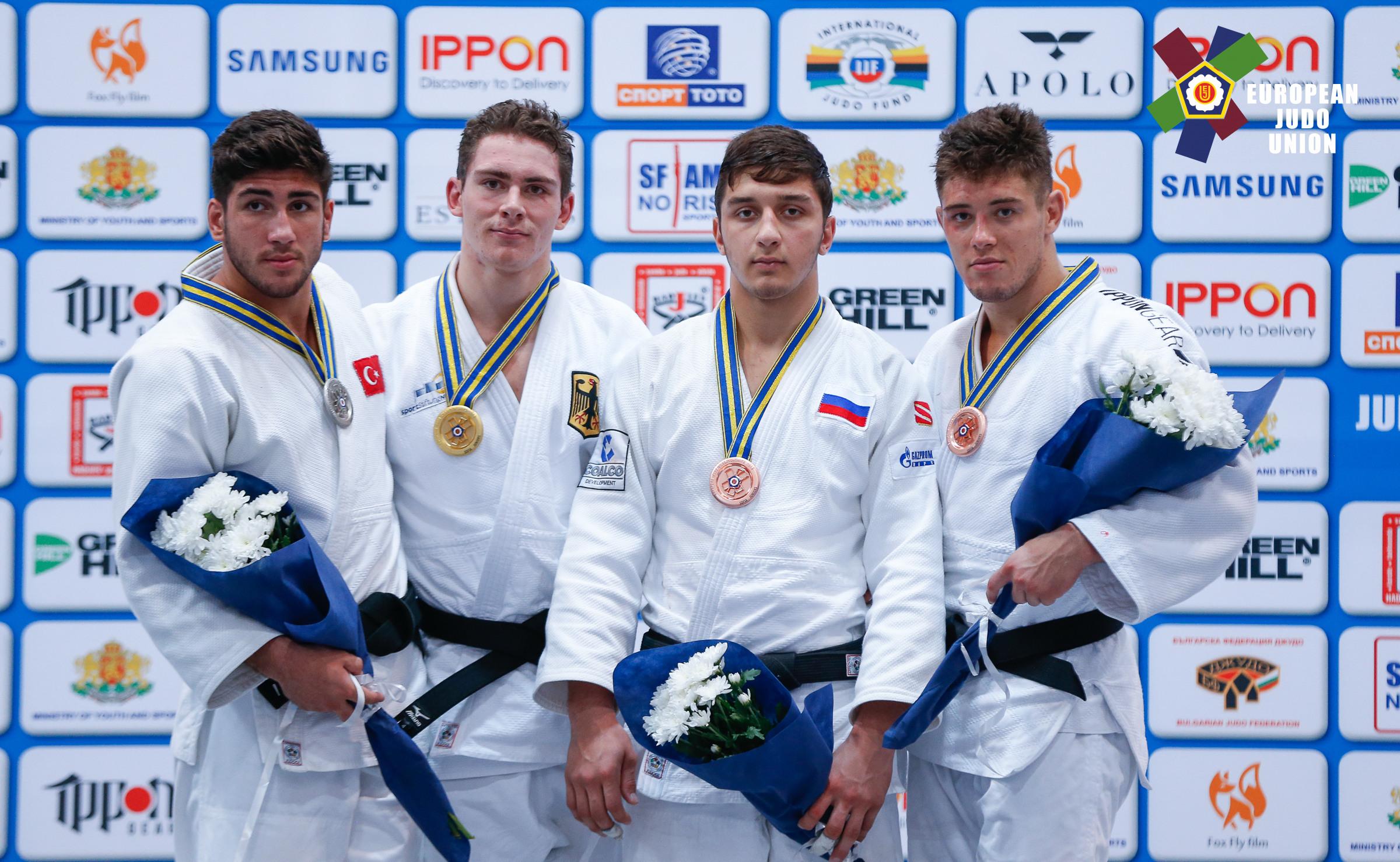 Petersilka's first opponent was Harry LOVELL-HEWITT (GBR) whom he made short work of, the contest lasting only 15 seconds. There will be other days for Lovell-Hewitt whose judo is far better than this early exit suggests. But this would prove to be Petersilka's day and the British player was just the first in a line of challengers who would pretty much all meet the same fate. That line included Mathieu ALEXIS (FRA), Tony MILETIC (BIH), Darko BRASNJOVIC (SRB) and in the final Mert SISMANLAR (TUR), all of whom were defeated by ippon.
When asked about his preparation for this event Petersilka said, "We had some visits to our training camp in Leipzig and that seems to have worked out well for us, and me in particular. As far as the day of the competition is concerned, having seen the draw once I know who I will have first fight I prepare for that contest. I don't usually look beyond my first fight except to see who else is in the pool or the half." With the Junior European title in his hands to add to his Cadet World title Petersilka could reasonably be expected to be ready to launch his assault on the Junior World title. "Actually, I'm focused on tomorrow when we [Germany] will be looking to take a medal in the mixed team event. There will be time enough to think about the Junior Worlds once this one is over," said Petersilka.
---
Highlights Day 3
---
Podium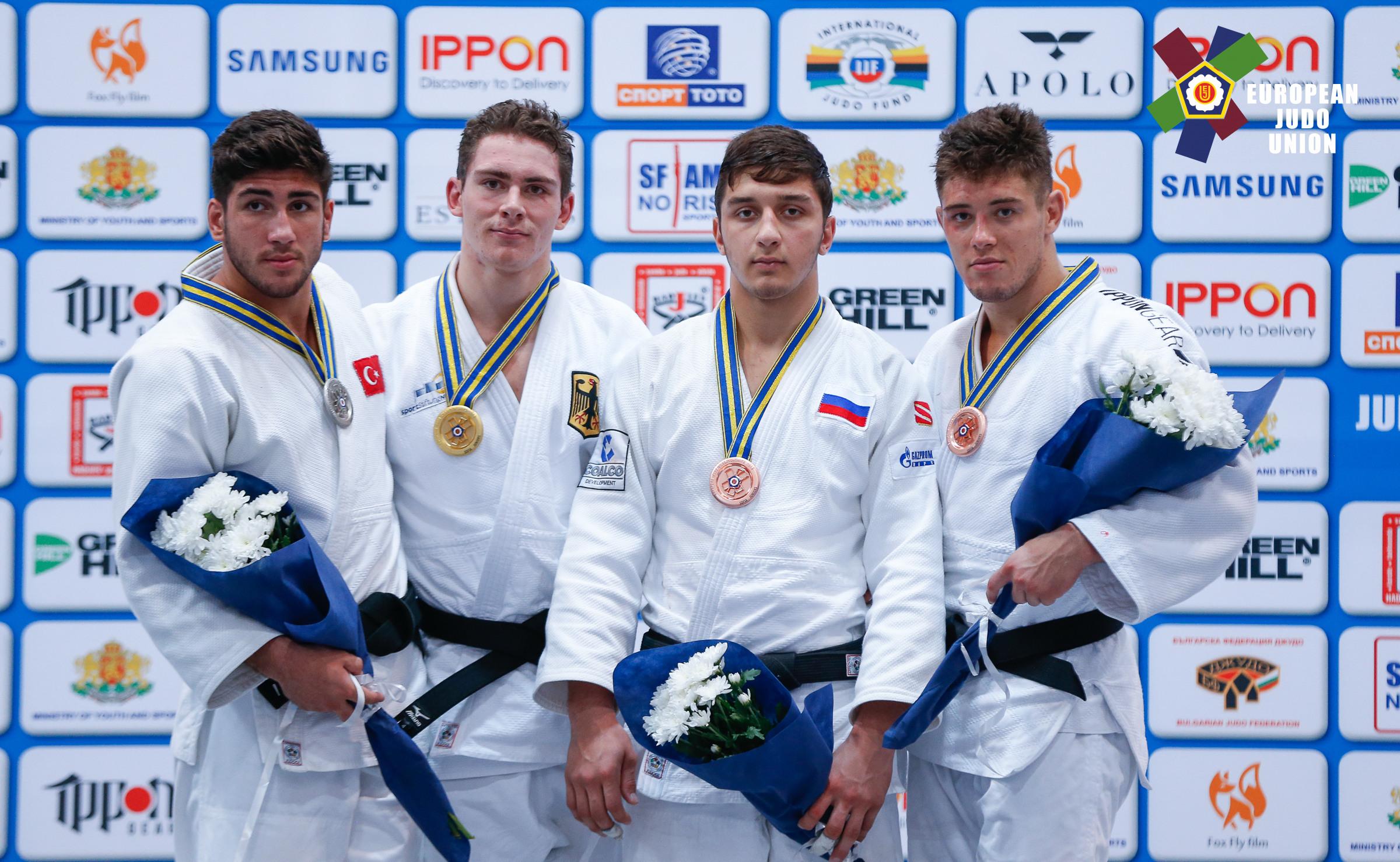 Podium -90 kg 1. PETERSILKA, Falk (GER) 2. SISMANLAR, Mert (TUR) 3. LORSANOV, Mansur (RUS) 3. TOTH, Apor (HUN) – Carlos Ferreira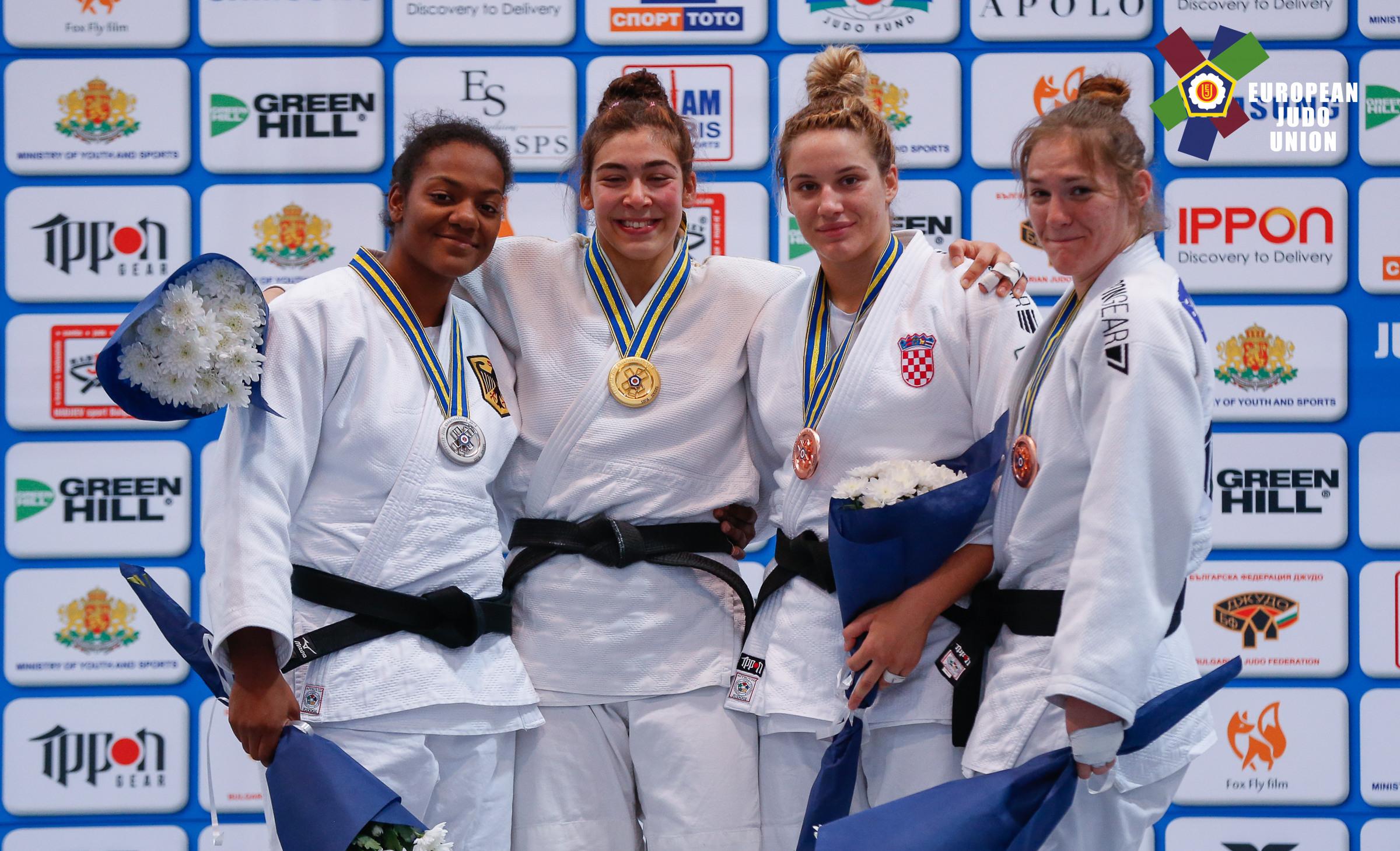 Podium -78 kg 1. SAMPAIO, Patricia (POR) 2. FABER, Christina (GER) 3. PRODAN, Karla (CRO) 3. TOTH, Fanni (HUN) – Carlos Ferreira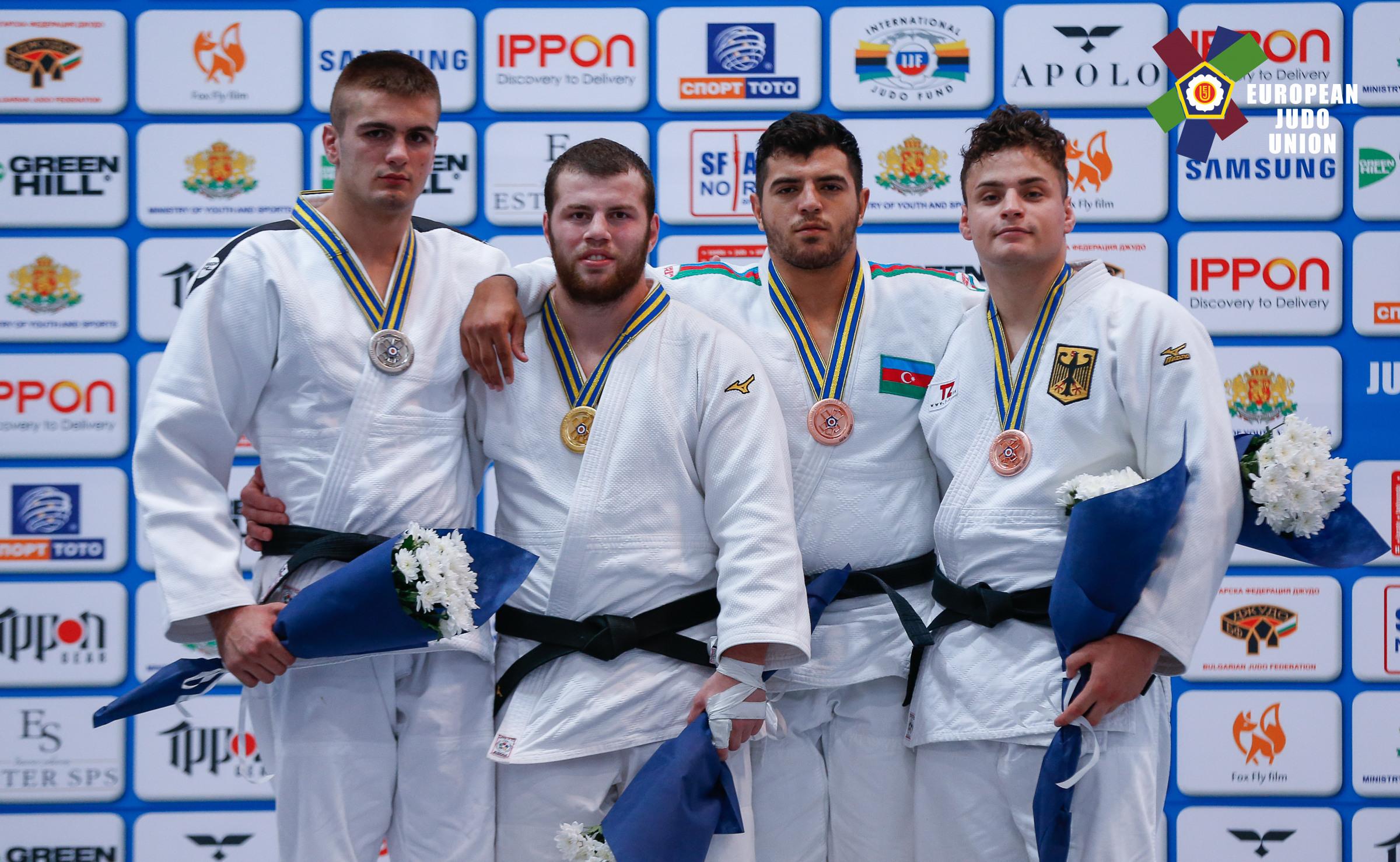 Podium -100 kg 1. SANEBLIDZE, Onise (GEO) 2. ZEKA, Shpat (KOS) 3. KARIMLI, Adil (AZE) 3. ZORN, Daniel (GER) – Carlos Ferreira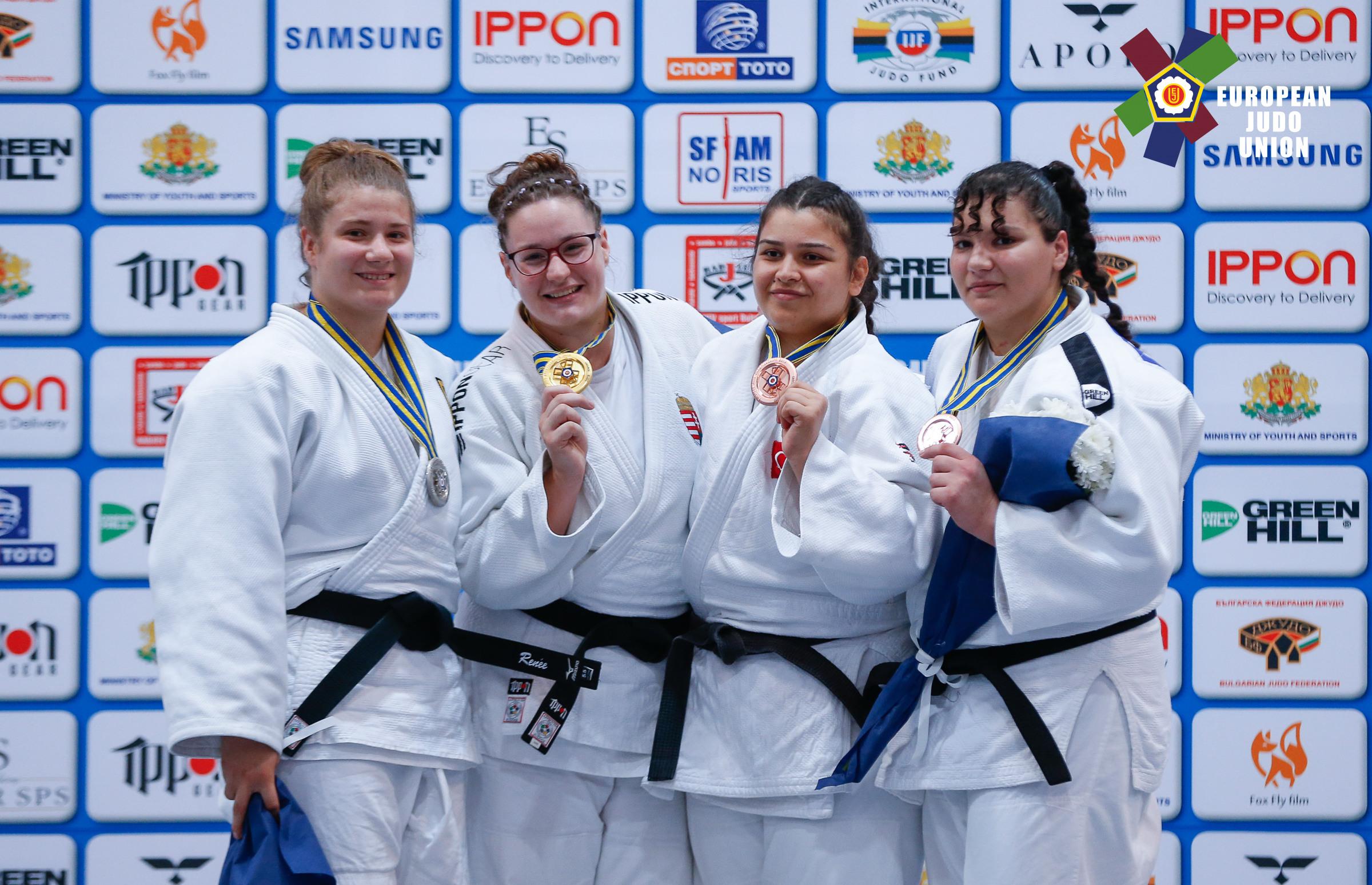 Podium +78 kg 1. SZIGETVARI, Mercedesz (HUN) 2. LUCHT, Renee (GER) 3. ESIR, Kubranur (TUR) 3. SOMKHISHVILI, Sophio (GEO) – Carlos Ferreira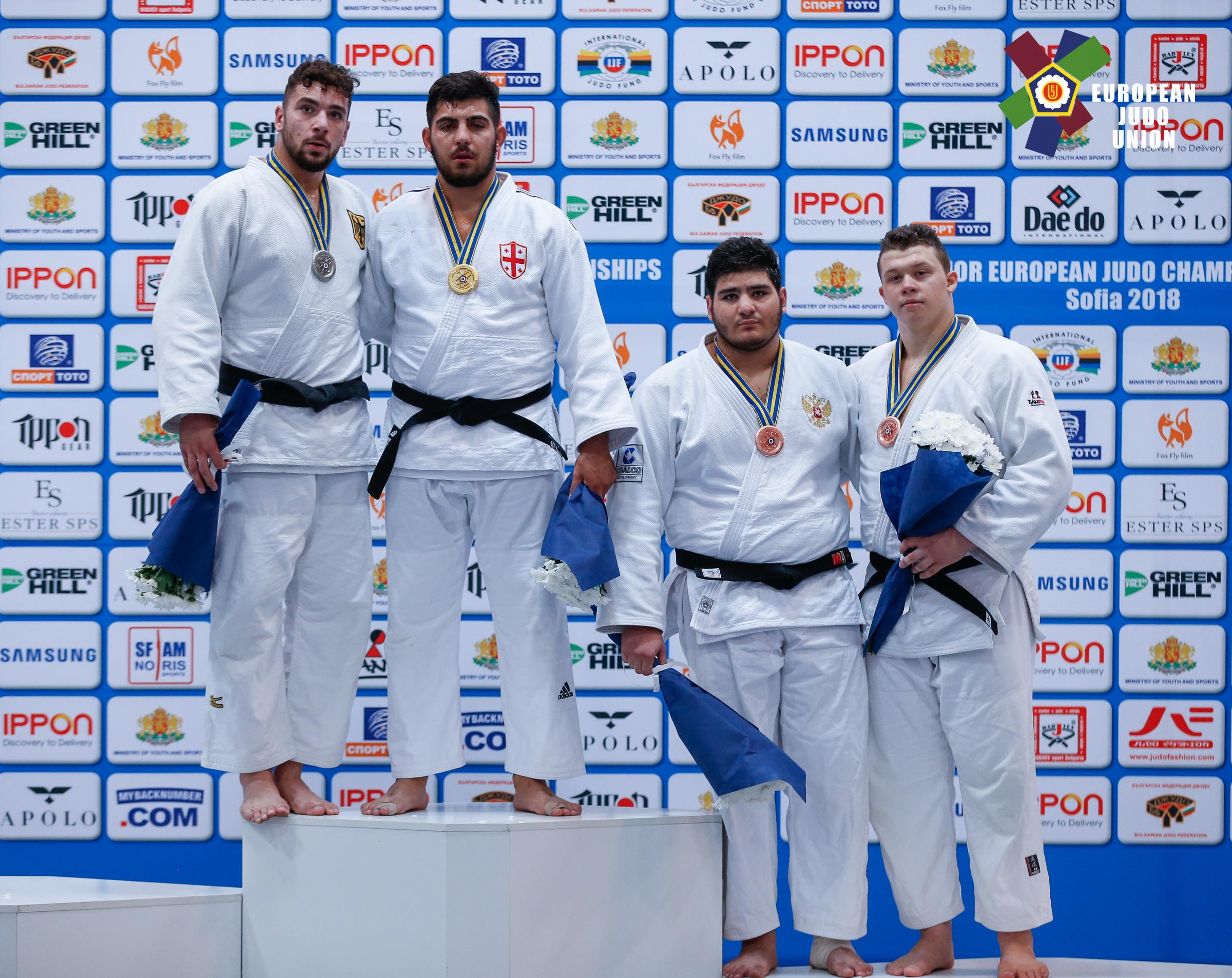 Podium +100 kg 1. ZAALISHVILI, Gela (GEO) 2. ABRAMOV, Erik (GER) 3. BABAYAN, David (RUS) 3. MARINIC, Enej (SLO) – Carlos Ferreira
---