Current world champion Lukhumi CHKHVIMIANI (GEO) showed just why he wears the red backpatch when in an epic final In the -60kg category he defeated home favourite and number one seed Robert MSHVIDOBADZE (RUS). Chkhvimiani was able to overturn a 0-4 record against Mshvidobadze after the pair battled for over 8 minutes. It was Chkhvimiani's first medal of any kind since winning the world championships in 2019. His five contests provided Chkhvimiani with just the right balance of ever-increasing difficulty as he progressed to the final. Win after win will give Chkhvimiani confidence, just as time on the tatami will be great for his conditioning. Above all else it will be Chkhvimiani's defeat of rival Mshvidobadze that will leave him with the feeling that things are going to plan. It is yet to be determined whether that plan involves Chkhvimiani being in Budapest to defend his world title next month. If not, then despite all the positives of today's win, it may still not be enough to secure one of the top eight seeded positions at the Tokyo Olympics. In the first of the bronze medal contests Ramazan ABDULAEV (RUS) defeated team-mate Ayub BLIEV (RUS). The second of the bronze medals went to Dauren SYUKENOV (KAZ) when he defeated David PULKRABEK (CZE).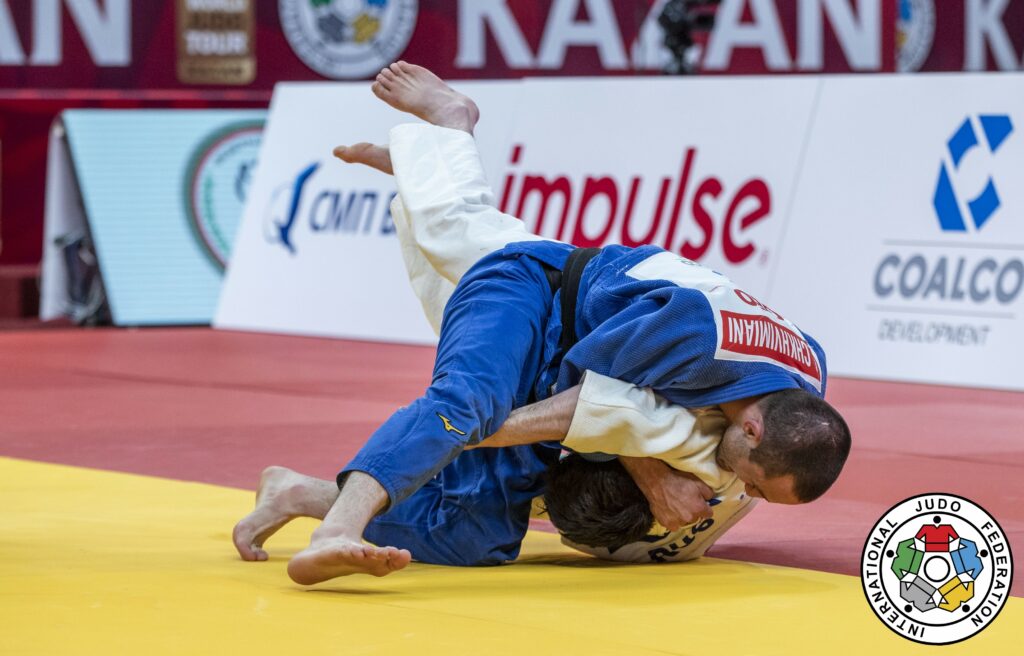 In the -48kg category former world champion and number one seed Tonaki FUNA (JPN) made things look relatively straightforward taking her fifth Grand Slam gold medal. Her much anticipated match-up with current European champion Shirine BOUKLI (FRA) failed to materialize after Boukli lost her semi-final match against Irina DOLGOVA (RUS), the Russian being swept aside in the final. There was however some compensation for Russia when 19-year old Irena KHUBULOVA (RUS) took a bronze medal defeating Shira RISHONY (ISR). Francesca MILANI (ITA) should be pleased with her performance that brought her a bronze medal, not least of all because she was lucky enough to have a walk-over in the bronze medal contest due to Boukli having picked up an injury in her semi-final.
Japan's 20-year old superstar, ABE Uta (JPN), proved too strong for the assembled challengers in the -52kg category as she collected her sixth Grand Slam gold medal. In the final Abe defeated Astride GNETO (FRA), throwing the French athlete first for waza ari with morote seoi nage and then within the next 30 seconds securing kuzure yoko shio gatame to take the contest. In the first of the bronze medal contests Evelyne TSCHOPP (SUI) defeated Alesya KUZNETSOVA (RUS). The second bronze medal went to Ana PEREZ BOX (ESP) who defeated Gefen PRIMO (ISR).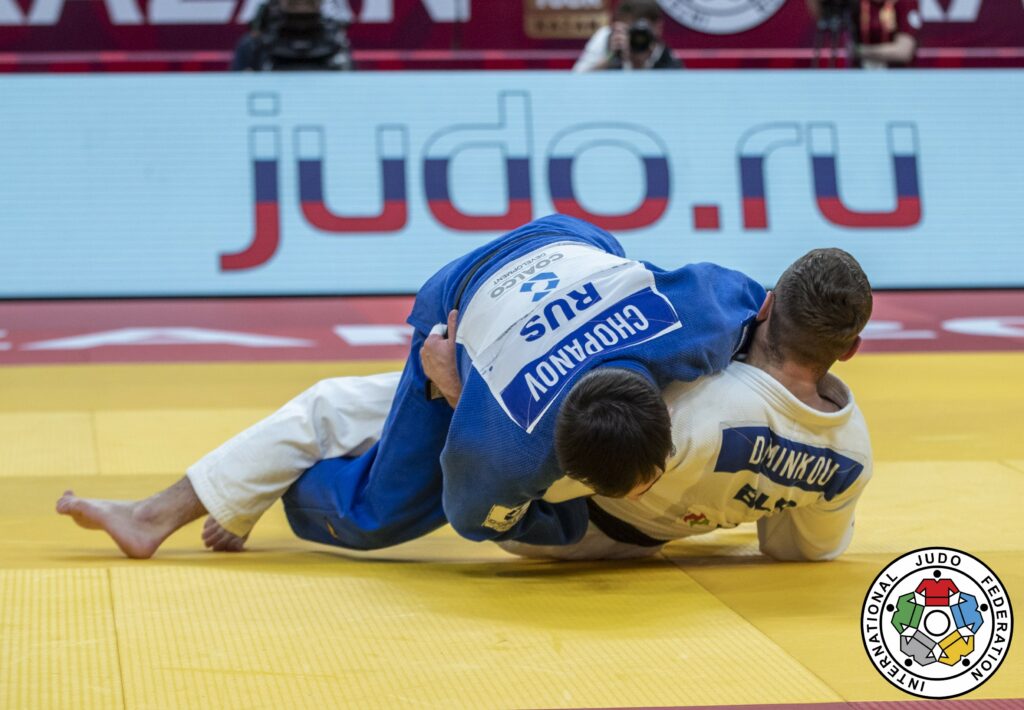 Russia had a wealth of talent on show in the -66kg category and three of their four athletes featured in the final block. Perhaps somewhat surprisingly it was the lowest ranked of the quartet, 22-yeard old Murad CHOPANOV (RUS), who managed to take the gold medal when in the final he defeated Dzmitry MINKOU (BLR). In the first of the bronze medal contests Yesset KUANOV (KAZ) defeated Bagrati NINIASHVILI (GEO) and in an all-Russian match up Yakub SHAMILOV (RUS) overcame Aram GRIGORYAN (RUS).
The position of number one seed in the -57kg category did indeed prove to be a poisoned chalice for Timna NELSON LEVY (ISR) who not only missed the podium but also missed making it to the final block. Top prize went to Helene RECEVEAUX (FRA) who in winning her second career Grand Slam gold medal made the best of preparations for next month's world championships. In the final Receveaux defeated the dangerous Daria MEZHETSKAIA (RUS). The first of the bronze medals went to Theresa STOLL (GER) who defeated KIM Jisu (KOR) whilst in the second of the bronze medal contests Marica PERISIC (SRB) gave her Olympic qualification chances a huge boost when she took a bronze medal defeating Yulia KAZARINA (RUS).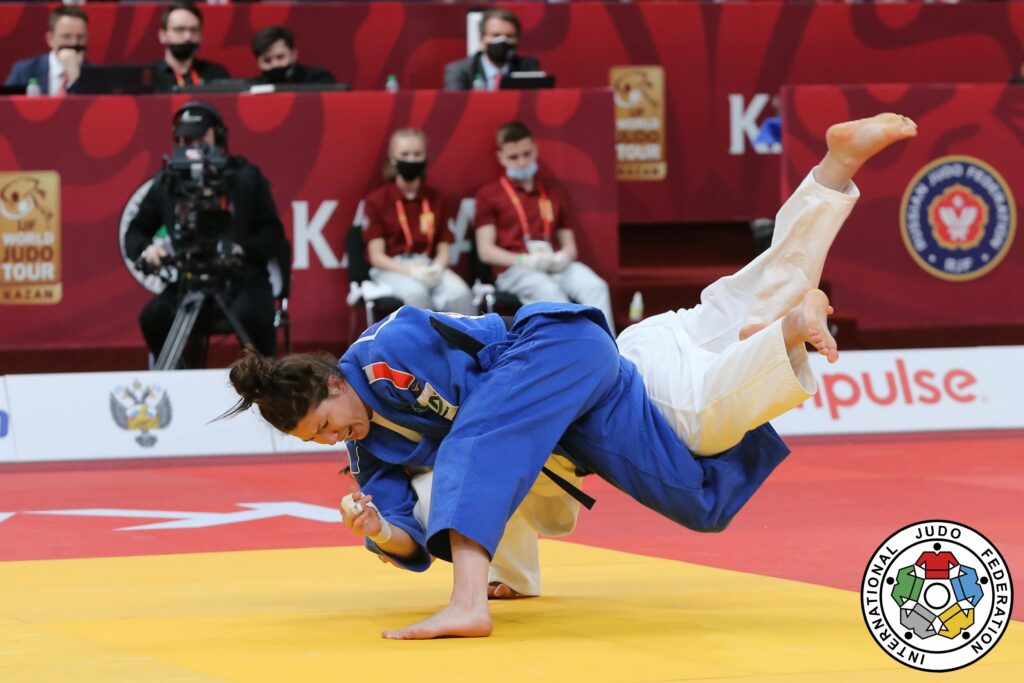 Judoka
Author: Sheldon Franco Rooks
---