Current world champion Lukhumi CHKHVIMIANI (GEO) is set to defend his -60kg category world title on the opening day. Like several other athletes, Budapest marks the last opportunity to collect points to secure a place as one of the top eight seeds at the Tokyo Olympics. This aspect of the championships does not apply to 2019 bronze medallist NAGAYAMA Ryuju (JPN) whose motivation is fairly clear. Nagayama was defeated by Chkhvimiani in the semi-final in Tokyo in 2019 and has had to endure the disappointment of not being selected for the Tokyo Olympics despite being the current world number one. So, expect Nagayama's focus to be on the task in hand rather than one to come. Chkhvimiani also accounted in 2019 for number two seed Francisco GARRIGOS (ESP) against whom he has a shaky 2-5 record. Among the top seeds Yago ABULADZE (RUS) will lead the charge for Russia whilst Tornike TSJAKADOEA (NED) and Jorre VERSTRAETEN (BEL) complete the list of leading Europeans. There may yet be a medallist from Europe outside of the top seeds. Perhaps with Walide KHYAR (FRA), Temur NOZADZE (GEO) or one of the two Azeris Davud MAMMADSOY (AZE) or Karamat HUSEYNOV (AZE). Eager to prove himself as having arrived will be KOGA Genki (JPN). The 22-year old already has cadet and junior world championship gold medals. Budapest could see him complete the set.
SIGNS ARE GOOD FOR IN-FORM KRASNIQI
In the -48kg category all eyes will be on world number one Distria KRASNIQI (KOS). Enjoying an excellent run of form, Krasniqi will also feel quite at home in a venue where she has appeared in three finals collecting four medals from six outings. Whatever happens in Budapest (points wise) Krasniqi will retain her spot as number one seed. Therefore, whatever pressure there may be on the day will not come from thoughts of the Tokyo Olympics.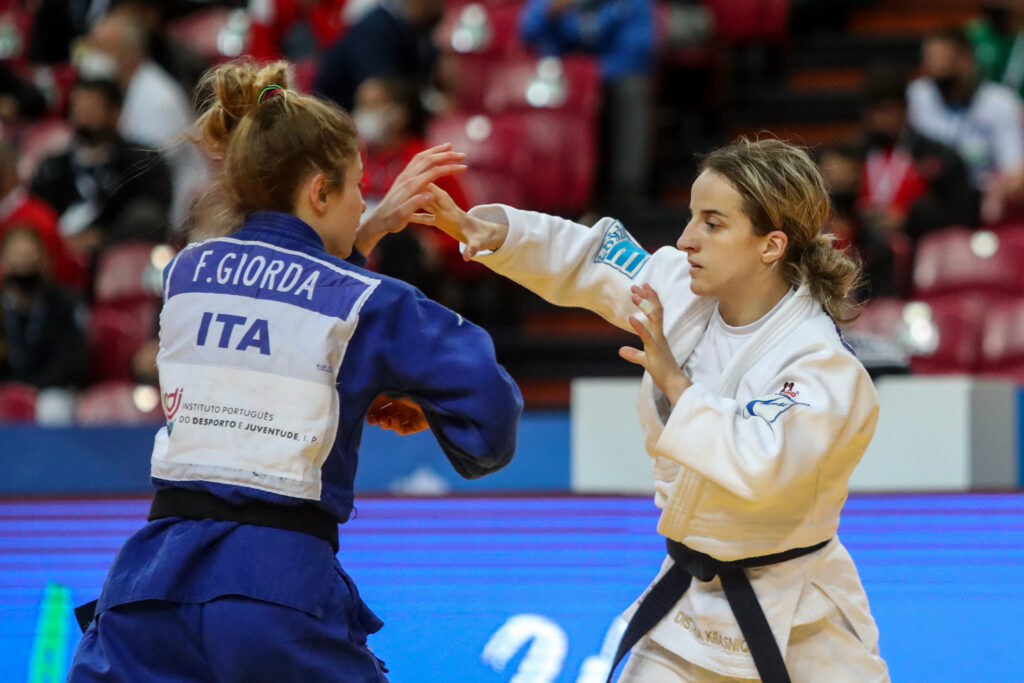 Krasniqi has winning records against all of the top seeds apart from current European champion Shirine BOUKLI (FRA) with whom things stand at 1-1. It is difficult to see Krasniqi being threatened by anyone outside of the top seeds apart that is from the challenge from Asia, and a very strong challenge it will be too. Former world champion MUNKHBAT Urantsetseg (MGL) is the number two seed and as such will not be of immediate concern. However, there are several unseeded athletes in the draw and one of these could conceivably create early havoc. Chief among these will be the experienced TSUNODA Natsumi (JPN) and the youngster KOGA Wakana (JPN). There will also be the Olympic bronze medallist Otgonsetseg GALBADRAKH (KAZ) to contend with. 
Judoka
Author: Sheldon Franco Rooks
---