I don't just want to qualify, I want to be at the top.
Sami CHOUCHI (BEL) officially announced yesterday, that rather than finding him in the usual seeded place of the -81kg category during the Portugal Grand Prix, we need to look a bit further to the -90kg, his new home.
It is a big decision for anyone to change categories, but with 19 months to go before the Paris Olympic Games, Chouchi needs to work hard and fast to seek out those all-important qualification points as he now finds himself unranked. So when was the decision made to leave behind the -81kg category?
I started to notice last January, and the decision was made around the time of Paris [Grand Slam], it was really hard last year and I became really heavy, going up to 88kg, sometimes 90kg, so I talked with my coach and said maybe we should try? But I wasn't so sure so we continued the year always saying 'maybe after this', 'maybe after that one' then we'd say 'we will look at the end of the year'.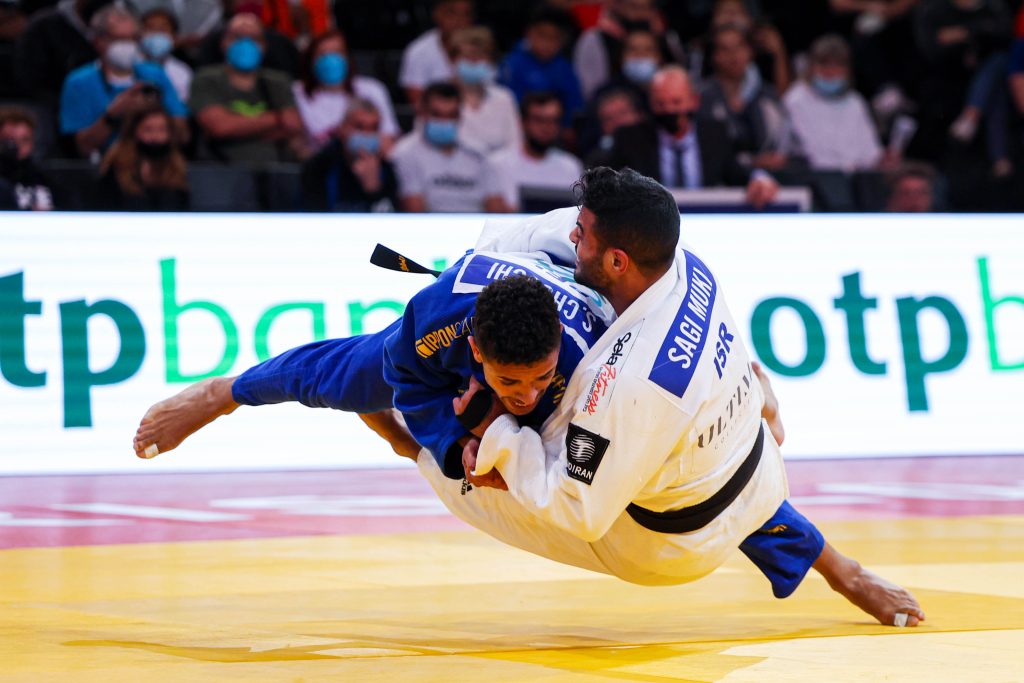 With such a looming decision, it was bound to affect him in competition, but can easily make a joke regarding this move that was more or less imposed on him!
This year, losing weight really affected me, when I was losing up to 9kg sometimes it was really difficult and somehow with my second child arriving it feels crazy how the weight just appears. I don't think I'm so big but everyone tells me I'm much bigger asking if I ate myself! Do I have a double chin now? What is it??
With many teams it is the case that there are multiple top athletes within one weight, and for the Belgian team it is both Chouchi and Matthias CASSE. Both athletes are in the top 10 in the world ranking list, 6 and 2 respectively, though the latter is 400 points ahead due to his world championships and masters medals.
To say it has been a long rivalry would be an understatement, however it has been disappointing for Chouchi to be pipped at the post for Olympic selections and so now, he is voyaging on a new journey as an -90kg athlete.
We [Matthias and I] have spoken about it a lot, he believes it a good move for me and was really very supportive of my decision. I told him I would probably miss the concurrence but now I can just fight for myself and not have this.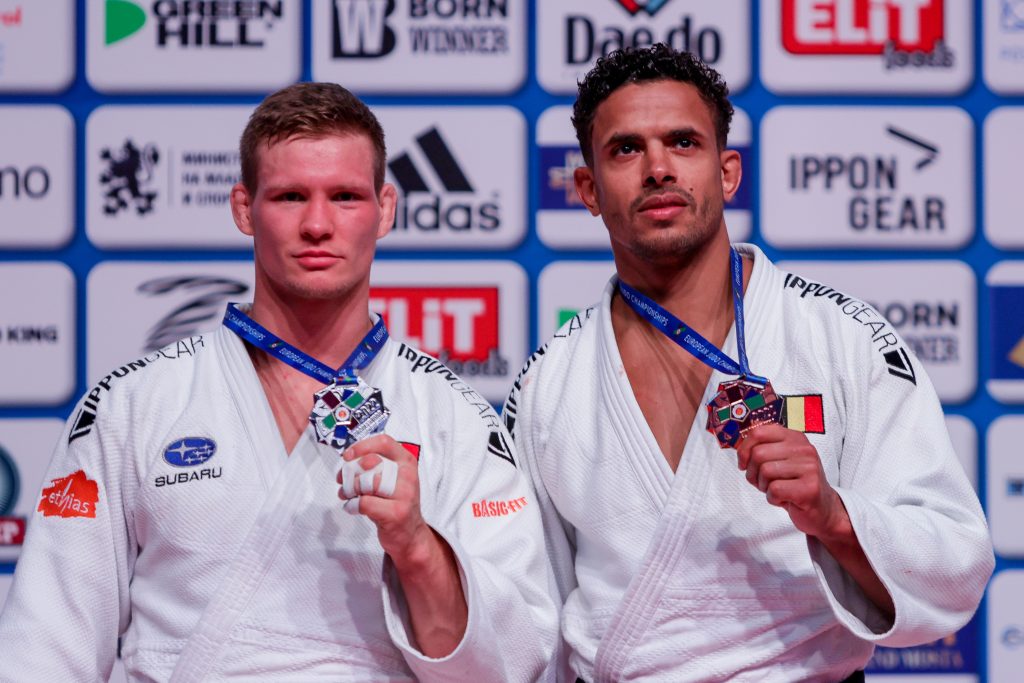 Chouchi is also not residing in Belgium and is based in Sweden with his family which includes two little ones.
Now I have a family and two children, then the period of cutting weight is so difficult and having the concurrence is really hard to maintain, so yes, family, weight and the concurrence I'd say are the three things that have helped me make this decision.
---
Coming to Sweden was a family move, so my coach understood why I was moving abroad, I am still travelling a lot, actually more so than I was when I was living in Belgium, last year it was almost 200 days away from home and my children. Now he encourages me to come back to Sweden because he understands how intense it is and that I've struggled with this weight change decision.
So a new year, but the same goals for Chouchi. The now -90kg athlete has adjusted well for this change, claiming it to have been a natural move, and with plenty experience on training camps against his new opponents he can already tell this was a smart choice.
On training camps I feel good, of course the top ones are difficult and I feel some difference there but I imagine this is how it feels for the newer -81kg ones fighting us. I really do believe I can reach the top in -90kg, for me it is an achievable goal. Actually I now feel like there is less weight on my shoulders, because for me, I'm not doing it just to 'try', I want to give it my all and I don't want to change my goals, it is the same as in -81kg, I want to be world, European, Olympic champion, and I truly think I could do that if I made it to the Olympics but I didn't want to fight for a spot and fight in qualification.
Judoka
Author: Thea Cowen
---