Day two of the Agadir Grand Prix saw a mix of gold medal winners. There was the experience of the home favourite Assmaa NIANG (MAR) who won gold in the -70kg category; there was the continued blossoming of Andrea LESKI (SLO) who followed her Grand Slam win in Dusseldorf with gold here in the -63kg category; there was the reinvention of Revazishvili, Moustopolous or, as he is now known, Vedat ALBAYRAK (TUR) who took the gold medal in the -81kg category. But it was coming of age of Bilal CILOGLU (TUR) that stole the show today.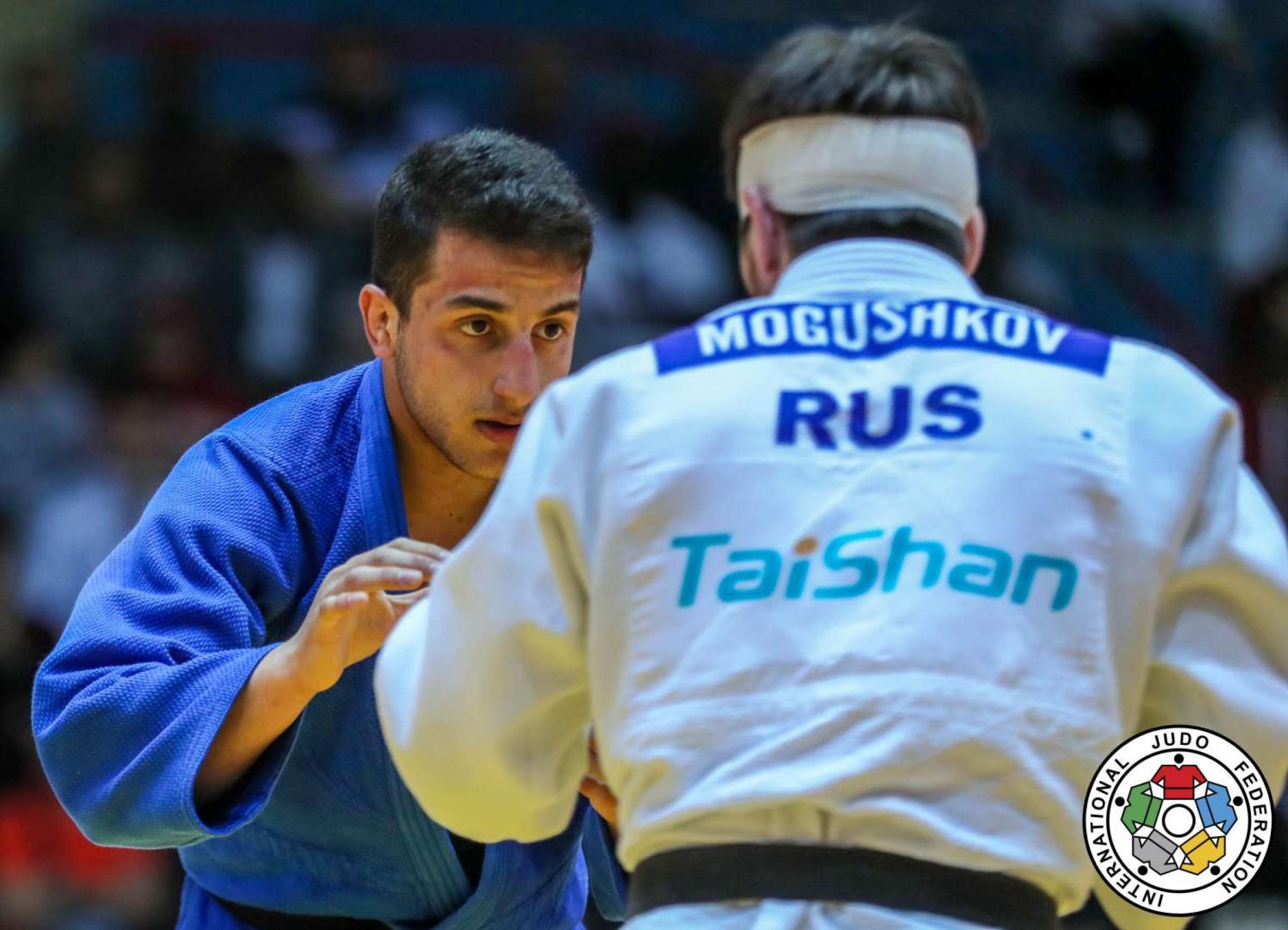 Having made his first appearance at an IJF Grand Prix as a 16-year old in Samsun back in 2015, Ciloglu had two further outings, all three resulting in early exits. So it was somewhat surprising that the young Turk showed no signs of nerves as he carved his way through to his first ever IJF Judo World Tour medal, and a gold one at that. Coming into today's completion Ciloglu had taken time to look at the draw that lay before him.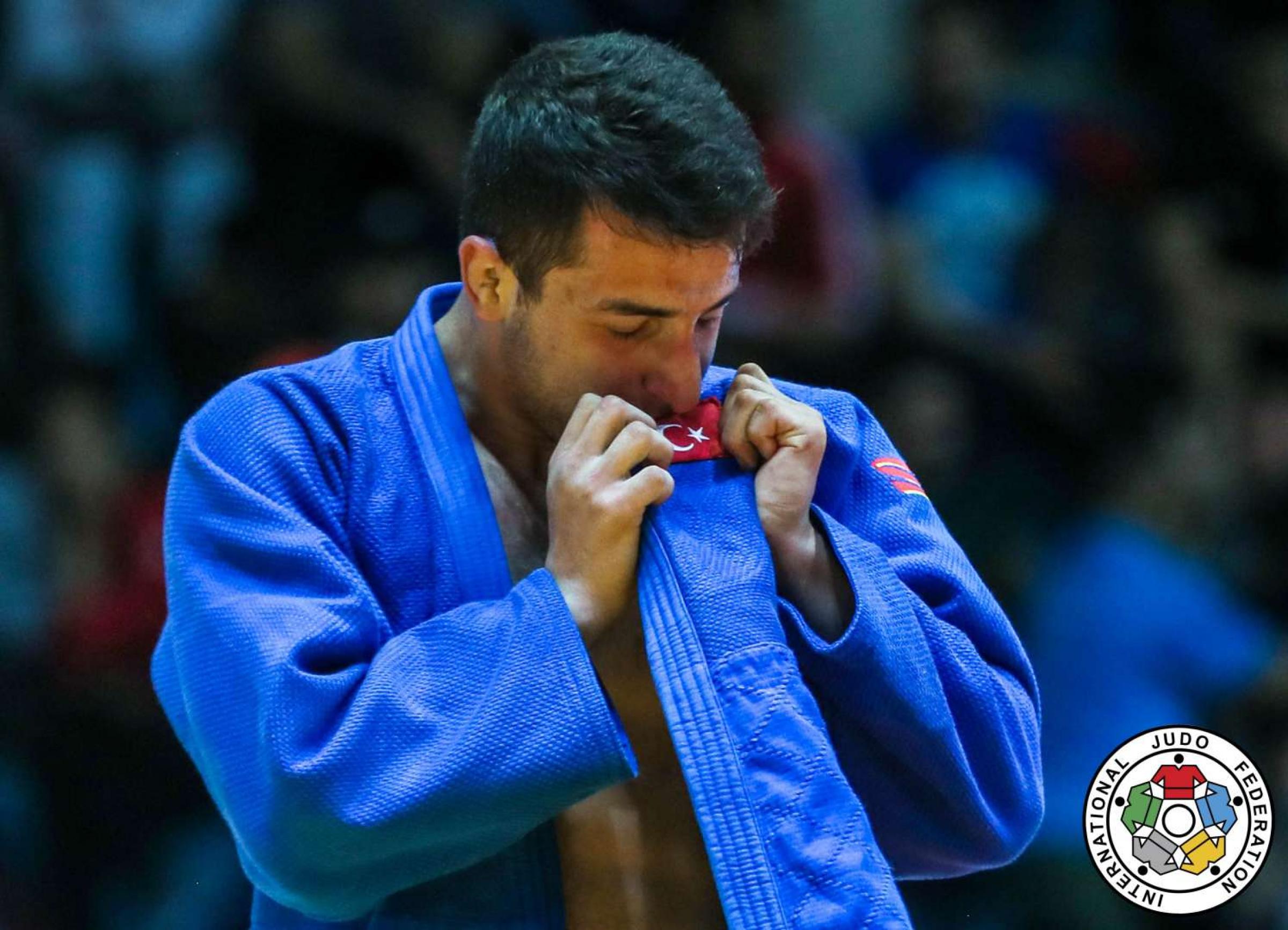 It was a draw that saw blast past in the quarter final number two seed Anthony ZINGG (GER), in the semi final number three seed Ahmed EL MEZIATI (MAR) and in the final the number one seed Musa MOGUSHKOV (RUS).
"I felt that a gold medal was possible today, despite the fact that I had not medalled previously on the IJF Tour and the tough draw. I had not competed against Mugushkov before. But I had practiced with him at the OTC in Mittersill so felt confident that I could make a good effort against him,"
said Ciloglu. Still only 19-years old, Ciloglu could reasonably be expected to have a continued interest in the junior circuit. His eyes however, are fixed firmly on a place at the forthcoming senor European championships to be staged in Tel Aviv next month. When asked about his thoughts for the future Ciloglu said:
"I train quite happily with Hasan VANLIOGLU (TUR) but I don't think that there is any real doubt about who is number one in my weight in my country. I'll be talking with my coach about future competitions. But I am focused on the senior European championships for now and possibly the junior world championships later in the year."
---
Podium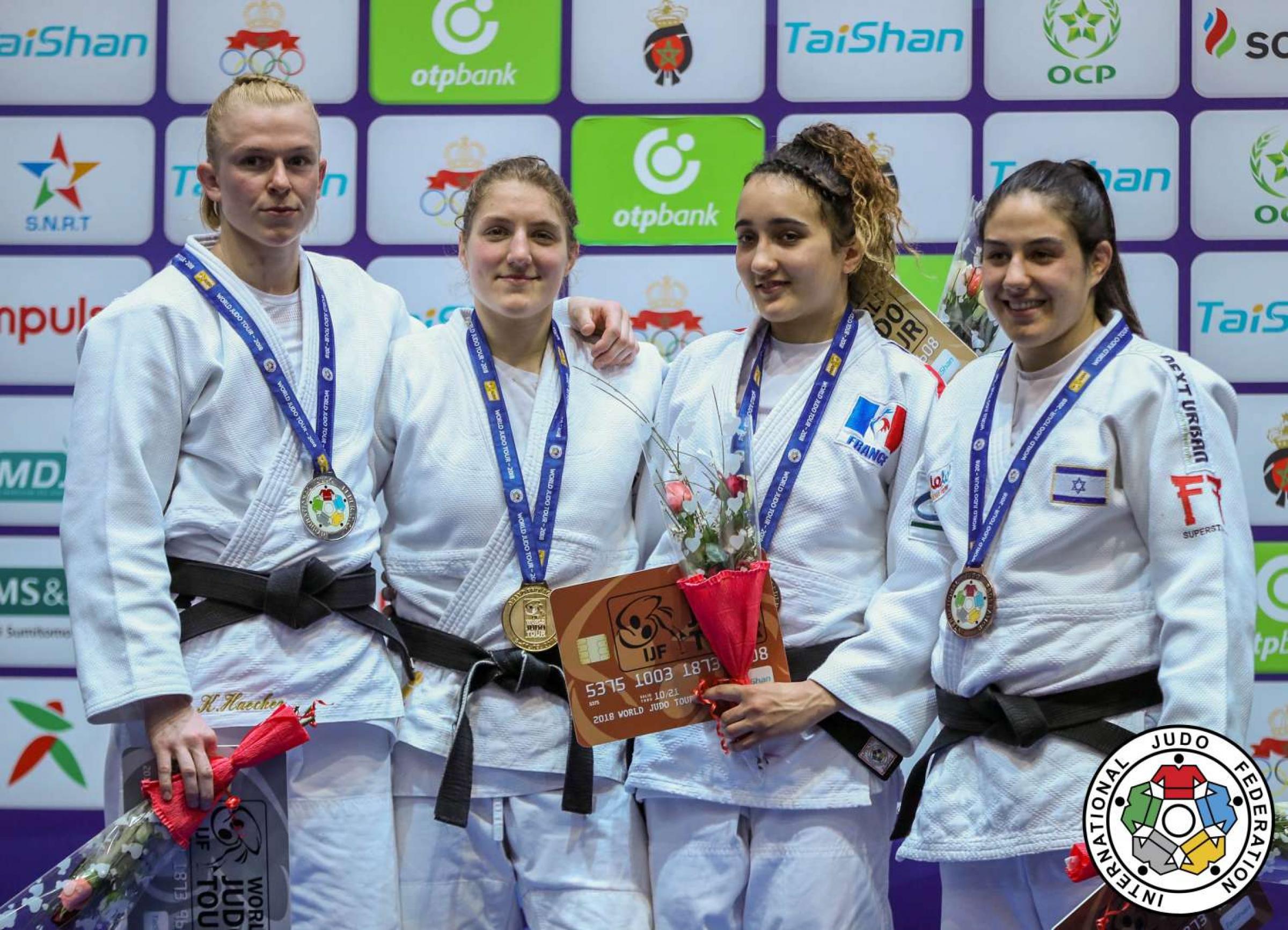 Podium -63 kg 1. LESKI, Andreja (SLO) 2. HAECKER, Katharina (AUS) 3. HORLAVILLE, Yasmine (FRA) 3. SHEMESH, Inbal (ISR)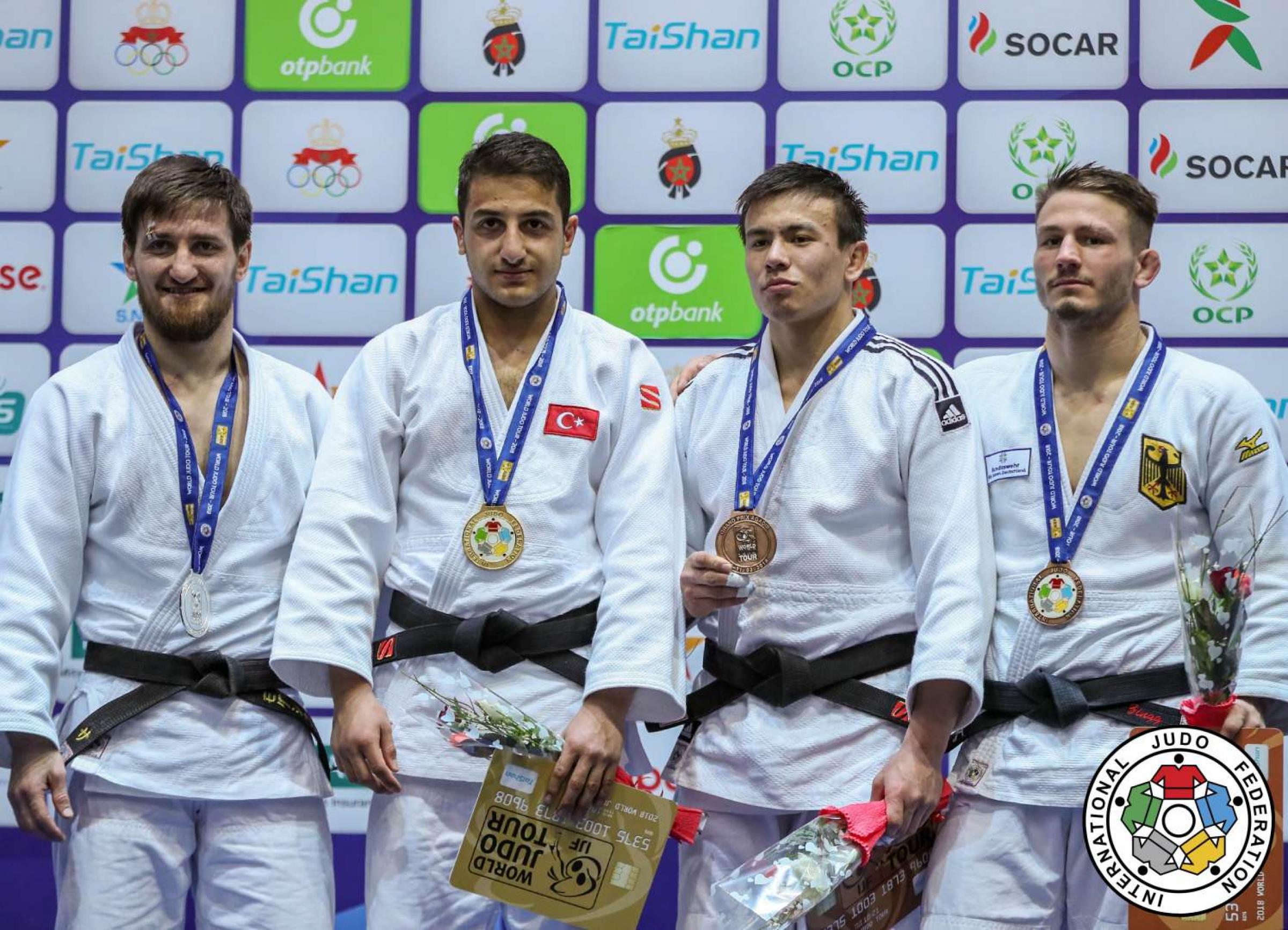 Podium -73 kg 1. CILOGLU, Bilal (TUR) 2. MOGUSHKOV, Musa (RUS) 3. SHAIMERDENOV, Bekadil (KAZ) 3. ZINGG, Anthony (GER)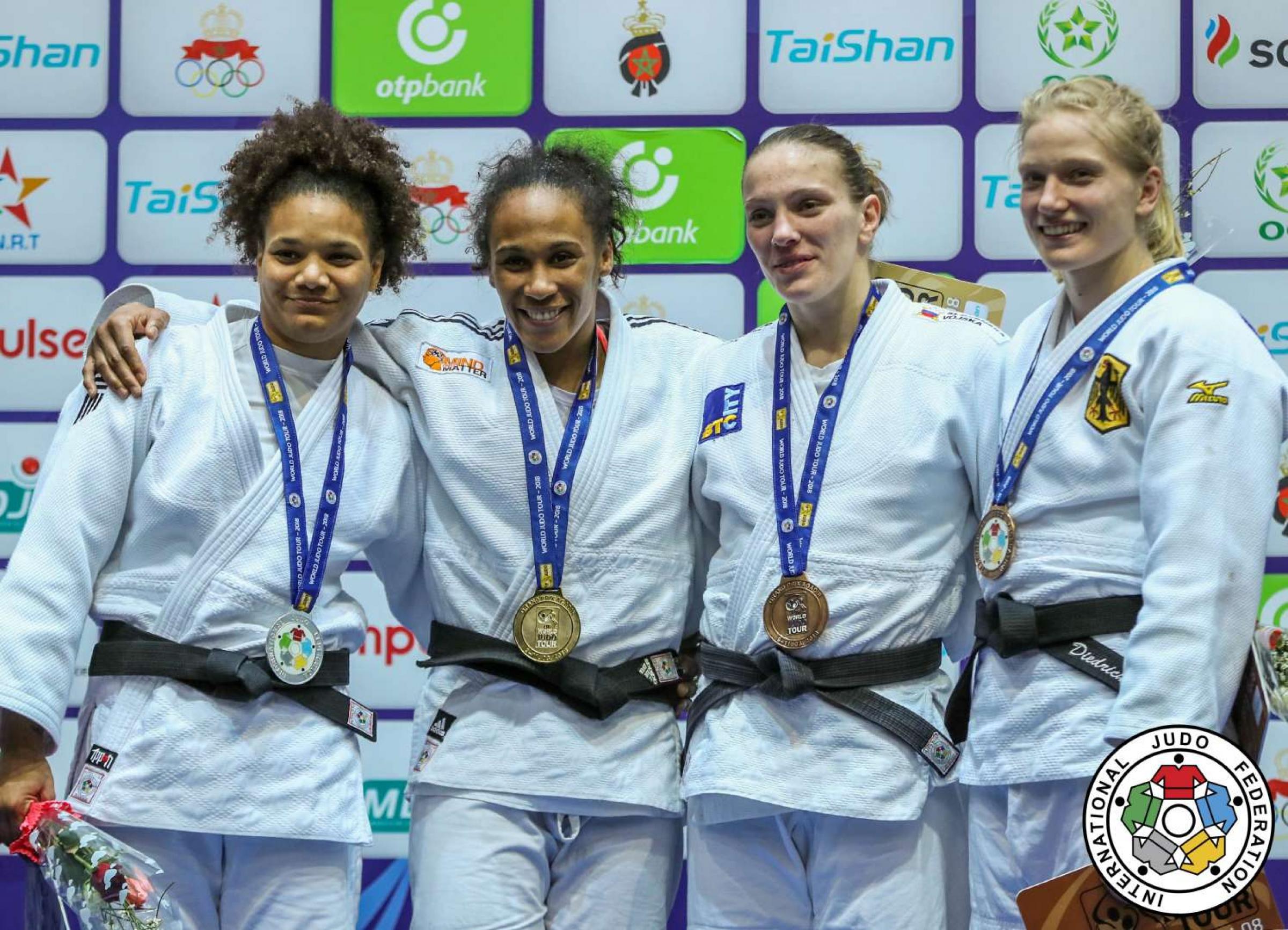 Podium -70 kg 1. NIANG, Assmaa (MAR) 2. PEREZ, Maria (PUR) 3. POGACNIK, Anka (SLO) 3. DIEDRICH, Szaundra (GER)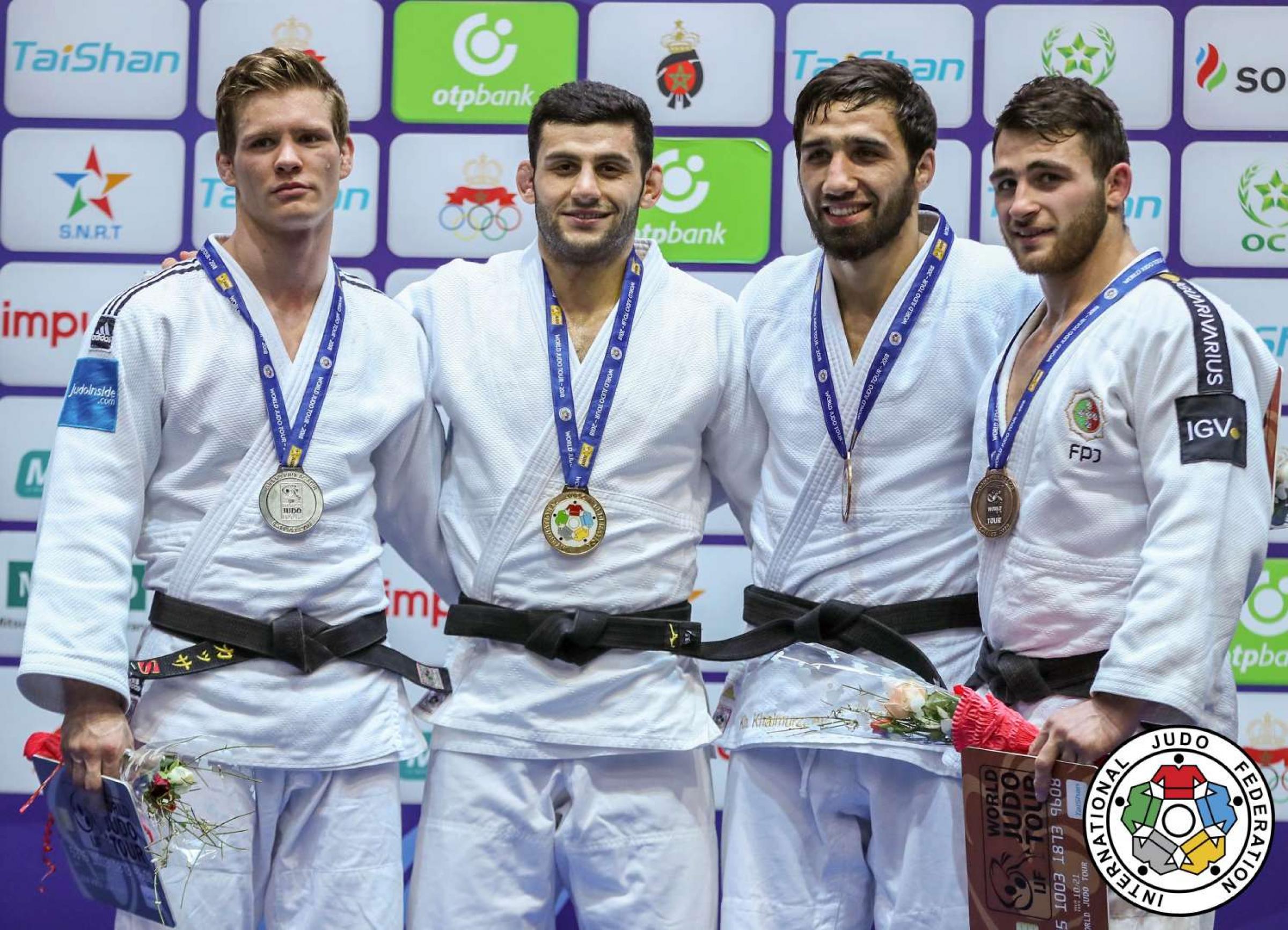 Podium -81 kg 1. ALBAYRAK, Vedat (TUR) 2. CASSE, Matthias (BEL) 3. KHALMURZAEV, Khasan (RUS) 3. EGUTIDZE, Anri (POR)
Judoka
---