This weekend in the Cadet European Championships 2023, we see many former top athletes, European, world and Olympic medallists who have retired from their professional careers and are passing on their experience and expertise to the future generation.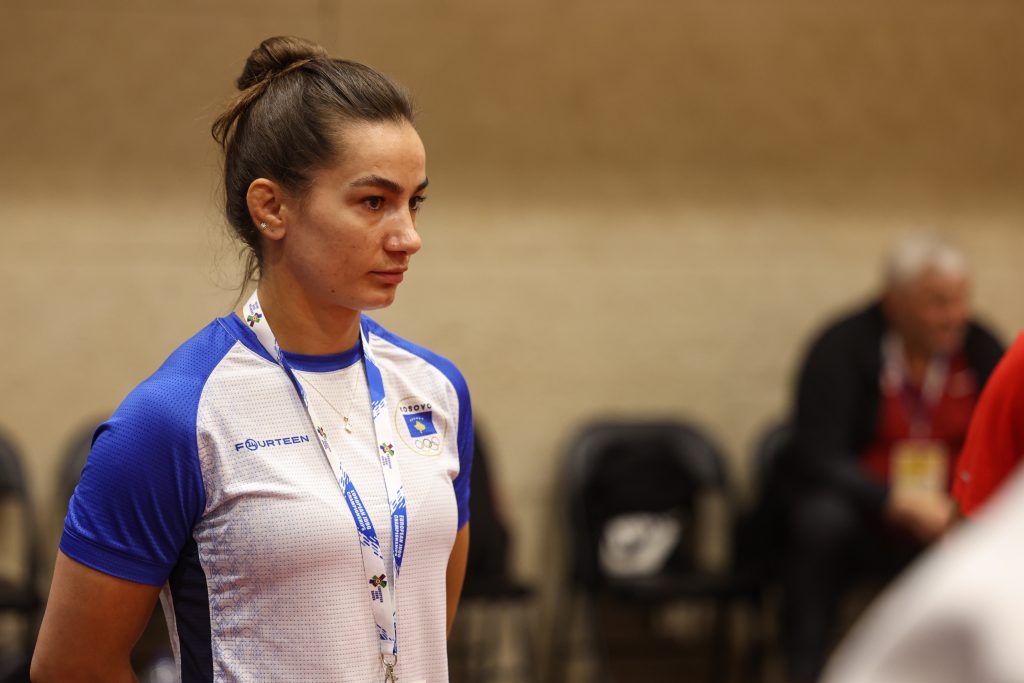 Amongst these was Oscar PEÑAS, 1999 European champion in the -60kg, who also claimed two European bronze in -60kg and -66kg. On day one of these championships he was seen in the warm up area but with his son Unai. The pair hail from the Brunete Judo Club outside of Madrid, renowned for double world champion Nikoloz SHERAZADISHVILI and current world champion Francisco GARRIGOS, along with their coach, Joaquin RUIZ who was European champion and world silver medallist. Now the future generations are coming through and Unai competed in the -55kg category. In an interview with Oscar, he explained how his experience in judo has shaped his life and his desires for his son in the future.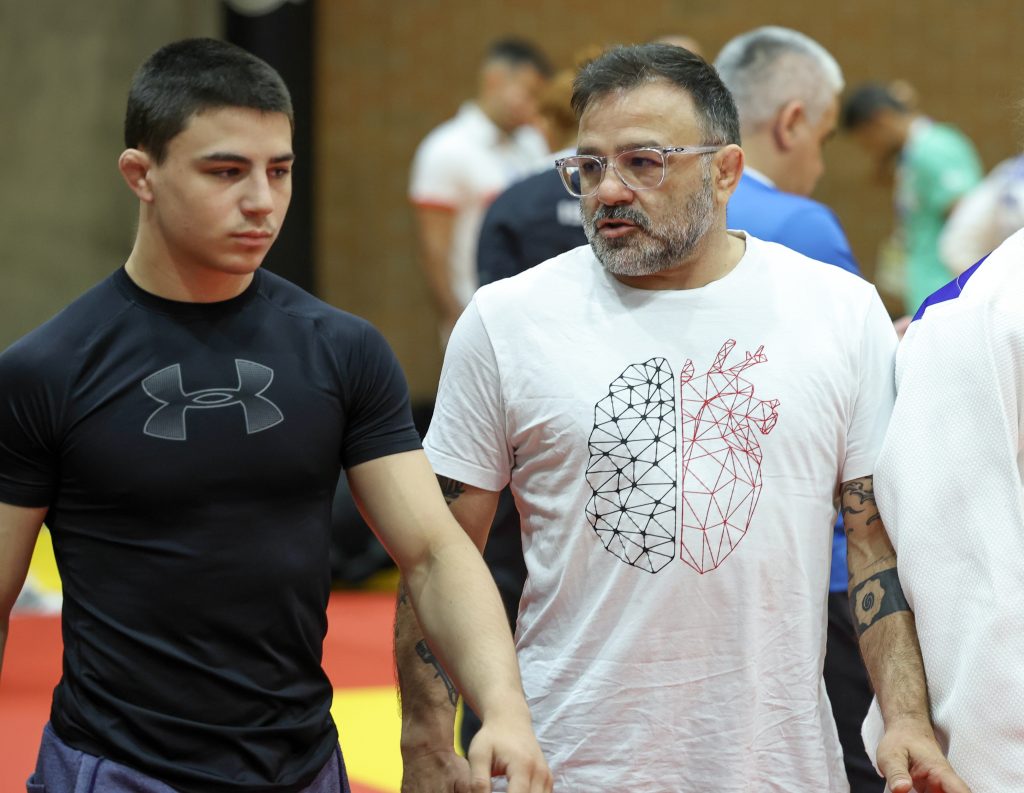 How is it to have been an athlete and now coach your son?
It is a pleasure. When I am coaching him, it is not the same as when I competed, actually I don't have nerves, I keep my focus on the next rounds for him, I am a very objective person.
The transition from athlete to coach seems to be the most logical step for most judoka, and for Oscar this was the case.
I would say it is very different, when you are an athlete you only think about yourself, you are completely in your own mind and body, when you are a coach, you need to think about his moves, her moves, I think it isn't the same. Even for each athlete you need to be a different coach.
Even my son, we aren't so similar with our judo, I mean he likes the kata guruma too but he is more explosive than I was, I think I was stronger but I didn't have this explosiveness, I say he's 2.0!
For a decade, Oscar was part of TSV Abensberg, the home of champions. Olympic, world and European champions have called this club home and with this comes a whole new family, and has always been lead by the now Vice President of the European Judo Union, Otto KNEITINGER.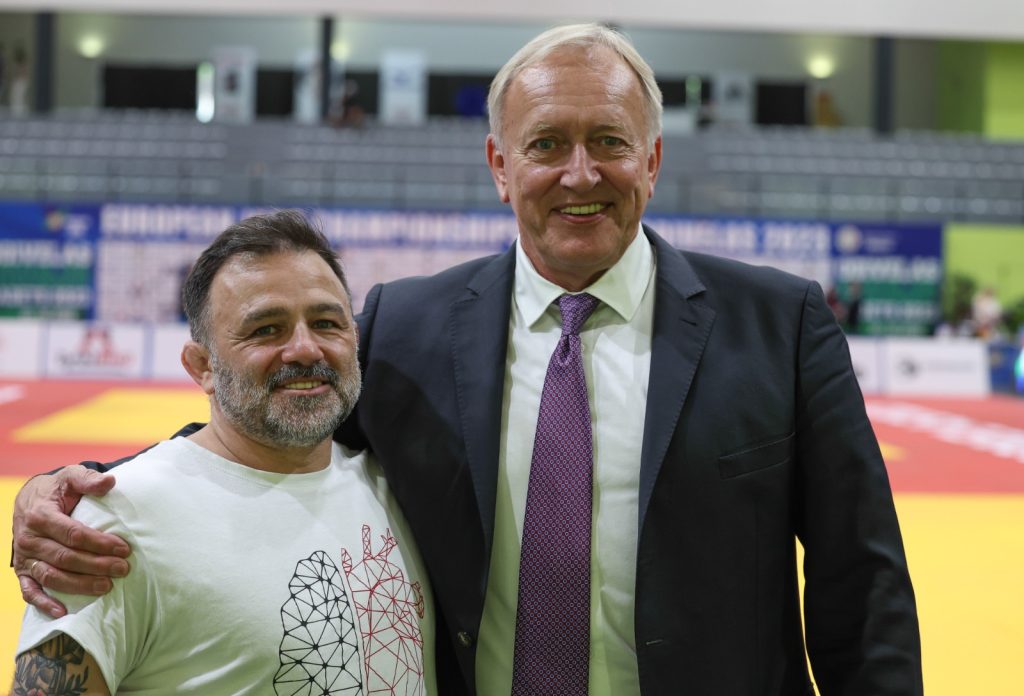 For me, judo is my life, it is my passion. My time in TSV Abensberg was the best time, the best because during those years I had my best results, I was successful, and the friends that I made there were very interesting to me. Their lifestyles in different countries were so different to mine, it allowed me to see life from a different perspective and I think because I had this experience, Unai is a better person because of it. Everything I have, I have given to him. I was with Alexei BUDOLIN, Otto, Zurab ZVIADAURI, and we really all lived such different lives. For me, it opened my mind.
Budolin and Zviaduari are only a couple of names, with a minimum of a European medal in the star-studded, historic line-up include; Florin Daniel LASCAU, Ilias ILIADIS, Pedro SOARES, Henry STÖHR, Udo QUELLMALZ, Cedrik TAYMANS, Michael JURACK, Andreas TÖLZER, Ole BISCHOF, Gürschner Daniel GÜRSCHNER, Nigel DONOHUE, Danny KINGSTON, David ALARZA, Dimitri BUDOLIN, Mark HUIZINGER, UNGVARI Miklos, Nuno DELGADO, João NETA, João PINA, Michel ALMEIDA, Jimmy PEDRO, Eric KRIEGER, Martin LIEB, Sage MUKI, Zeevi ARIEL, Lukas KRPALEK, Indrek PERTELSON, Vsevolods ZELONIJS, Berzi HAJTOS, Travis STEVENS, Ludwig PAISCHER, Patrick REITER, Marko SPITTKA, UEMATSU Kiyoshi, Sugoi URIARTE, Ernesto PEREZ and Keith MORGAN.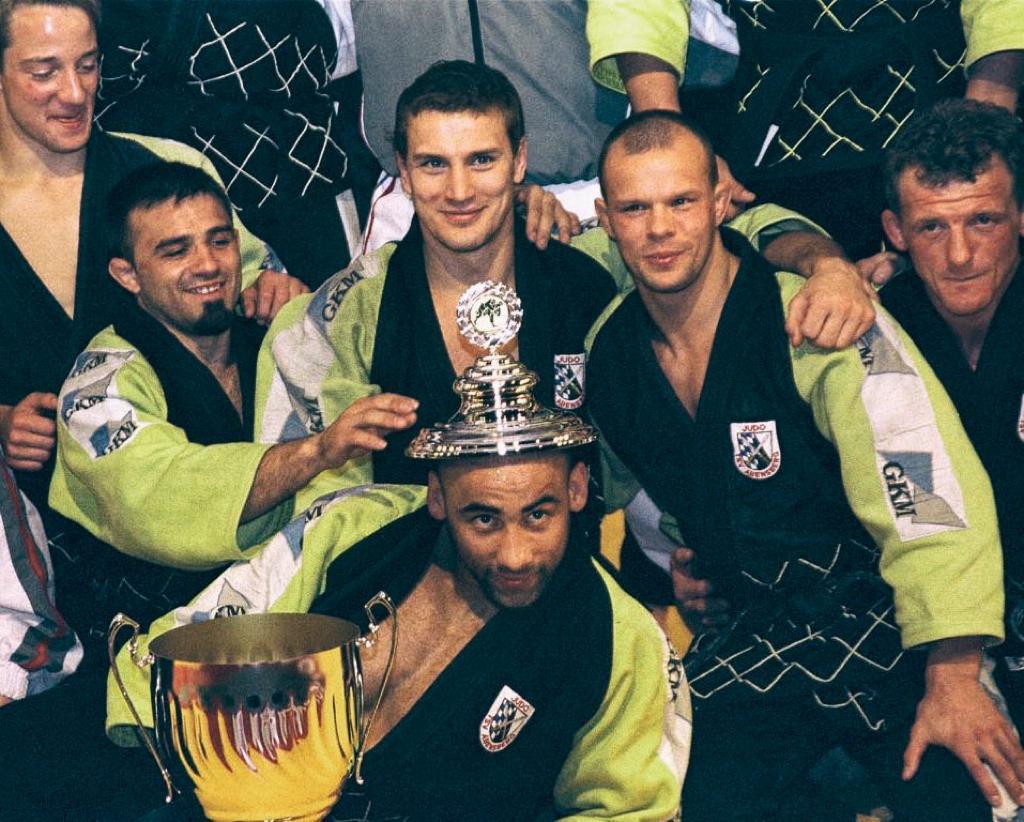 For Unai, it is a new generation, and he needs to create his own path, have his own experiences and to live his life as he feels. I push him, and not only me but everyone in the club. I think Brunete is like Abensberg, it is a family, it is very friendly and would welcome anyone, it is the same mindset.
This is after all, what judo is all about, the judo community is far reaching and welcomes all.
Judoka
Author: Thea Cowen
---