On the 20th of December, a mere 11 days before we hit the new year with new goals and new surprises, the best heavyweights in the world will be giving us the 2022 farewell performances. All but one of the 2021 Masters title holders will be present, Teddy RINER (FRA) the only athlete not to be defending.
Despite the current world champion, Davlat BOBONOV (UZB) leading the -90kg category, the immediate focus goes to the three Georgians in the top eight and what a triple threat they are. Beka GVINIASHVILI has been on fire this year finding himself on multiple podiums, topping it twice with grand slam golds in Tbilisi and Abu Dhabi, Lasha BEKAURI is the dynamic and truly entertaining current Olympic champion and incredibly, Luka MAISURADZE follows only a few places behind and took the European title in Sofia this year. Both Bekauri and Maisuradze found themselves on the world podium this year though the final evaded them. Despite a strong force coming for them, their chances are good.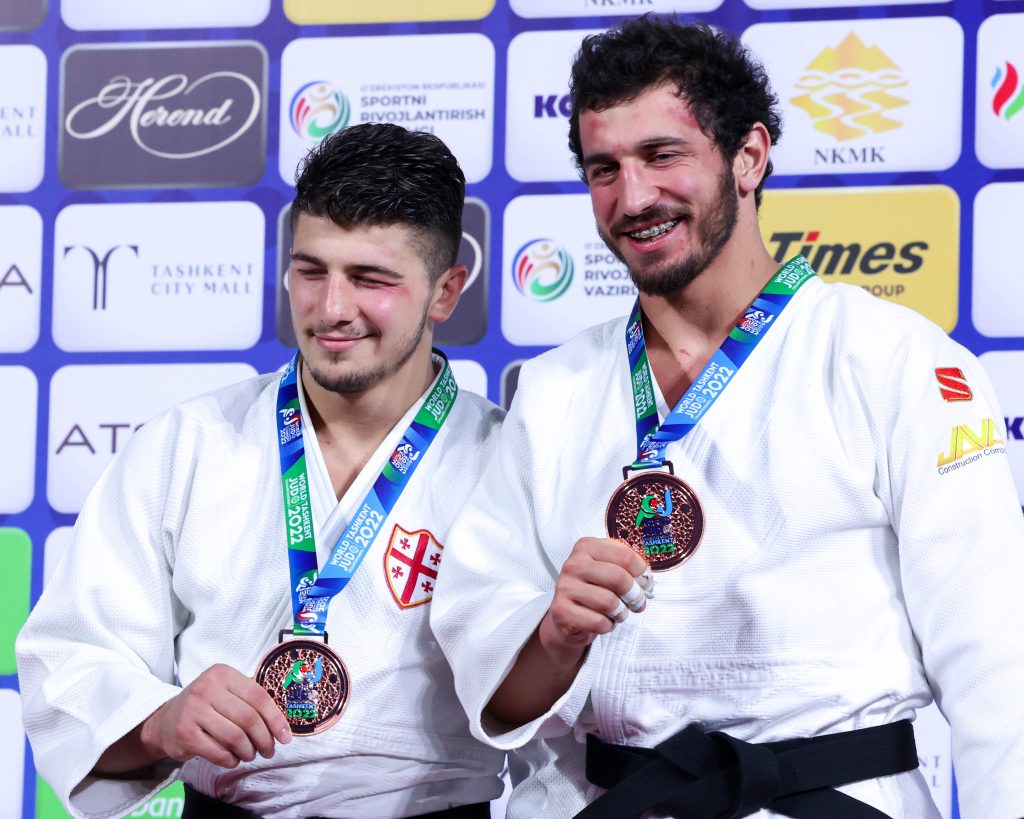 There is certainly something to say about many of the top athletes of this category given that many have world and Olympic medals to boast and the predictability of these men is difficult. Eduard TRIPPEL (GER) was the first European to medal in Tokyo during the grand slam event a couple of weeks ago but we also look to Baku Grand Slam winner Marcus NYMAN (SWE) with this alternative approach to the tour however given the shorter break between the Olympic Games and qualification period we didn't have to miss him too much!
The Italian team has been delivering with their major medals and one of their top talents is at number eight in the seeding, world finalist Christian PARLATI most recently medalled in Baku and is a front runner for this event.
There is a tremendous variation in the -78kg now, with some very experienced athletes welcoming, pleasantly or not, the new generation. Inbar LANIR (ISR) and Alice BELLANDI (ITA) can be counted on for a big showdown from their seeded positions and have been consistent as of recent. However they will be taken on by current and former world champions Mayra AGUIAR (BRA) and Anna-Maria WAGNER (GER) in the number #2 and #1 seeding positions respectively.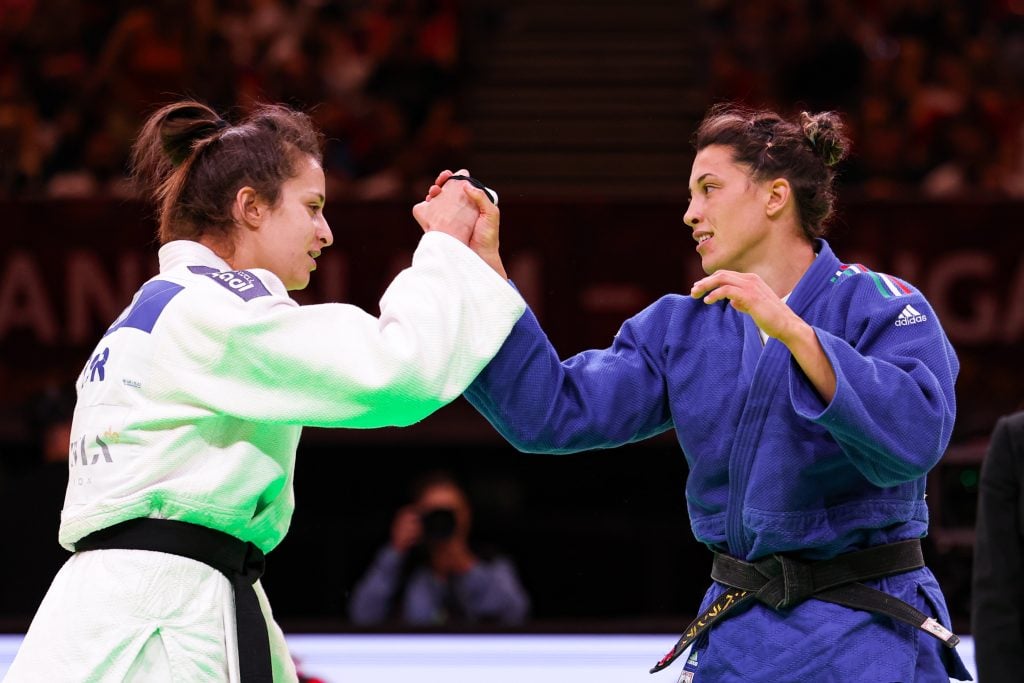 It seems that Audrey TCHEUMEO (FRA) is still not done, though we last saw the 32 year-old in Abu Dhabi this year, she last medalled and took bronze against team mate Madeleine MALONGA in Antalya earlier in the year. The qualification for Paris constantly on their minds and Tcheumeo will be determined to close ranks leading up to the Olympic Games.
Still on the climb is world bronze medallist, 18 year old Yelyzaveta LYTVYNENKO (UKR). After a slew of titles in the cadet and junior categories this year, she made her mark as a senior and is debuting in her first Masters event. The level-headed Ukrainian has demonstrated maturity in her approach, even a world medal defeating the current Olympic champion wasn't enough to spark a big celebration, only confirming her place and her progression, just another step towards the ultimate Olympic goal and at this point, Paris is a certainty for the newbie.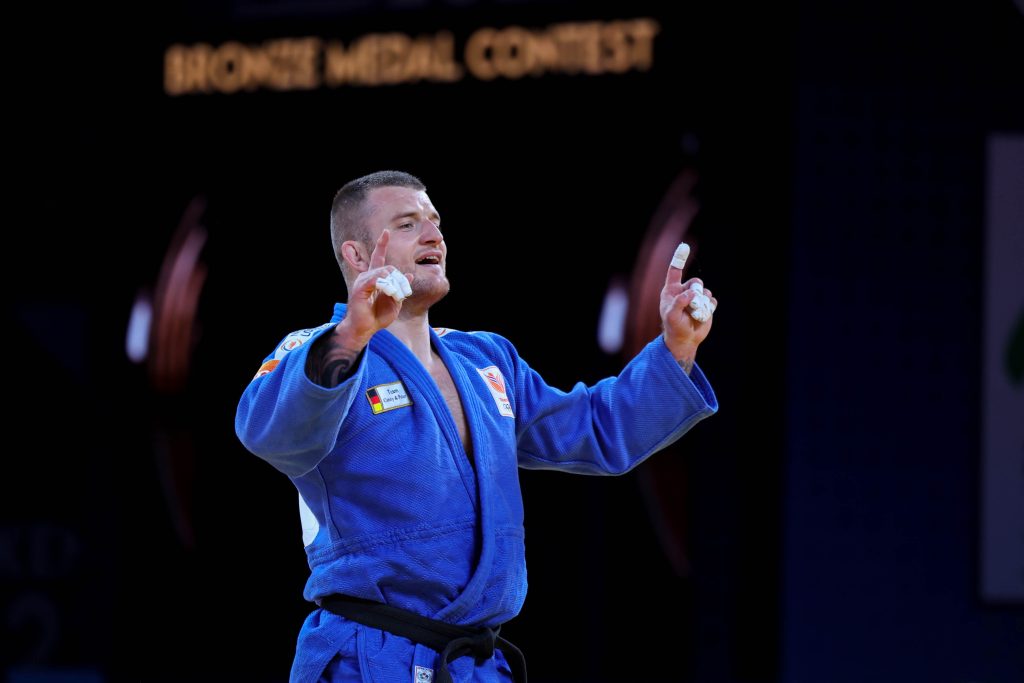 Michael KORREL (NED) has clawed his way back to the number one position in time for the Masters event in the -100kg category, but it will be interesting to see if the world bronze medallist can remain on top. Chased down by Zelym KOTSOIEV (AZE), Shady ELNAHAS (CAN), Ilia SULAMANIDZE (GEO) and Peter PALTCHIK (ISR) all within the top five. Looking further down the entry confirms just how difficult this category will prove to be. Georgia's Varlam LIPARTELIANI who took gold last year and is here to defy the rankings and prove he is still here to top the group and despite the Olympic strength in the category, many will be looking to Italian dark horse, Gennaro PIRELLI who defied all the odds in the Tokyo Grand Slam to take gold against an impossible Japanese defence.
Current world champion and defending her +78kg Masters title is WRL #1, Romane DICKO (FRA). She will be making up the three-woman team from France including Lea FONTAINE and Coralie HAYME, and interestingly we have another trio entered from Türkiye; rising star Hilal OZTURK, Kayra SAYIT and Sebile AKBULUT.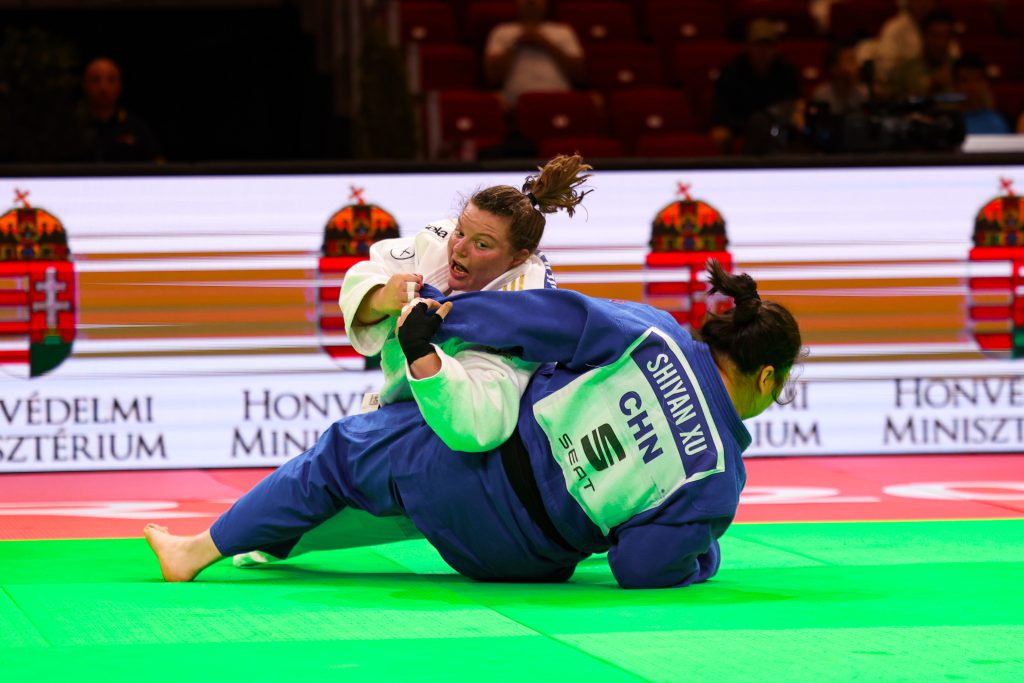 The focus however will be on Raz HERSHKO from Israel, what she lacks in stature for this weight category she makes up for in her fighting spirit and tactical work against her heavier opponents which has lead her to become the world ranked #2 in this weight. Her performances have been impressive and she makes up a part of the increasingly strong Israeli team, taking bronze in the Hungary Grand Slam.
Riner may not be here to defend his title but we won't be without action. The world ranked number one Temur RAKHIMOV (TJK) will be the one to beat and with the likes of Guram TUSHISHVILI (GEO) and Jur SPIJKERS (NED), KAGUERA Kokoro (JPN) and Alisher YUSUPOV (UZB) at his ankles, the competition looks hot.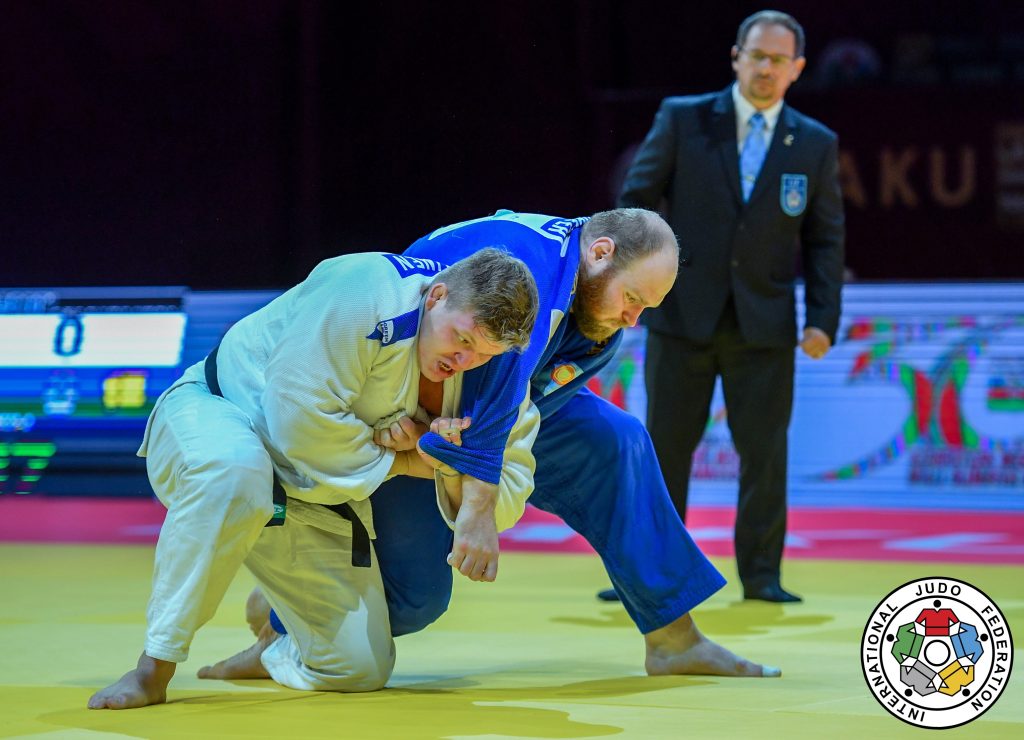 There is plenty talent to choose from in this weight however one of the athletes who has made a show this year is Martti PUUMALAINEN (FIN). The 25 year-old has been struggling to get past the top level and find his way to the podium, with many fifth and seventh places however his performance in Baku which resulted in a fifth place was different. SIPOCZ Richard (HUN) has earned himself quite the reputation as a big thrower but it was a show-stopping seoi nage that gave the Finnish athlete the win. However it was the strong contest against Rakhimov that drew attention and will once again put Puulmalainen in people's minds in Jerusalem.
Follow the action at live.ijf.org from the 20th till the 22nd of December.
Judoka
Author: Thea Cowen
---