Samorin, Slovakia, are currently hosting the first OTC of the year in the absence of the traditional Mittersill training camp, providing the best situations for our professional judoka.
The OTC purpose stemmed from the EJU Presidential support for national federations to succeed at the highest level. Top-level international training is compulsory in assisting athletes to get to and be successful at the Olympic Games. Famously, Majlinda Kelmendi (KOS) became Olympic champion in 2016 and was greatly celebrated, especially due to the lack of success from the country in judo prior to this.
Since then we can see how support can help those judoka, and not just the Olympic champions from Kosovo, but those who have been successful at major events including Lukas Krpalek (CZE), Jorge Fonseca (POR) and Barbara Matić (CRO).
Current World Champion Matić decided to come to Samorin with the team of Croatia. With them arrived the winner of the 2010 IJF Grand Slam in Rio de Janeiro (BRA) and silver medallist of the 2013 European Championships, Tomislav Marijanović who is now one of the national coaches with a master degree in kinesiology.
Tomislav, you were a high performance athlete and now coach, how do you think lockdown and post-covid situations have affected the competitors from your perspective?
I think they did well, given the ordinary population, athletes are used to all kinds of situations and have adapted much better than the rest of the people. For them, travel, respecting the rules, various restrictions on a daily basis are a normal thing, so in that sense they are much more advanced than others.
In the times when you were competitor there were not so many training camps, how important are OTCs for competitor development?
It's the most important, I just talked to my colleagues recently about how we didn't have as many sparring partners as new generations have, especially when compared to big teams like Russia or France. But here we could see that some of the nations were not as good as expected at the Tokyo Olympic Games since they remained "closed", while others followed OTC camps and had a lot of different sparring partners, and this can be seen from the results that other countries are constantly rising and progressing.
OTCs are clearly important, how much can federations benefit or improve by hosting such events?
In my opinion every federation should organize an OTC, not only for senior level, as we can see this is a top development event, but for junior and cadet level too. Already from the age of 14 or 15, they can have contact with top competitors from other countries. I think it would be much better to do more training camps than competitions at that age. Of course I am aware that we have training camps after the U21 and U18 tournaments, but that was the case before in the seniors as well. Now at the OTC you come here to train for 10 days and it's a much different mental set in your head when you come to just train than when you train after a competition for three days.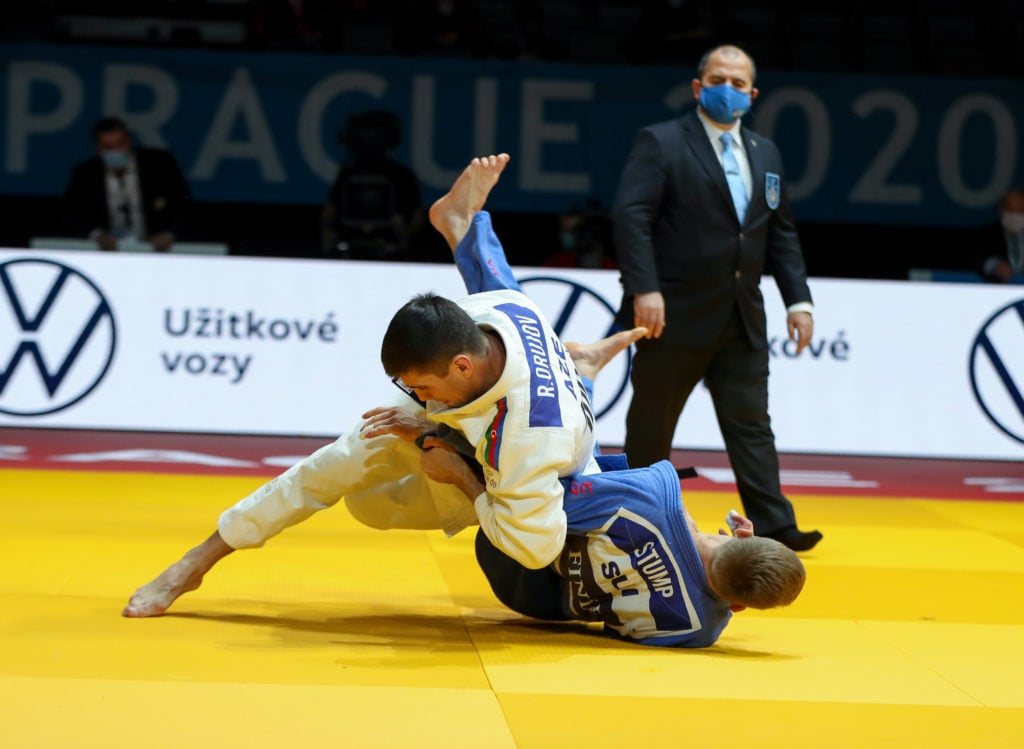 Which competitors do you follow that are not from Croatia, that is, that have impressed you lately with their performance?
Ono, it's the best fighter I've ever watched, but I think judo is going in the right direction and it's a pleasure to watch judo now compared to 10-15 years ago when the rules were different. The quality of the performance, especially the technical one, I think is going in the right direction, you can find ingenuity in each of the top 20 judokas. Of course, Ono stands out, but if we talk about that category, Orujov is also top class and I enjoy watching him. So it's not just the result that matters, because others have techniques and knowledge. I wouldn't single out much here, as there are also judokas such as Majdov or Žgank, because judo is much better than before, the competitors are better, more prepared and better trained than ever before. Certainly, the better rules, according to which it is seen that we are going in the right direction, are much more offensive.
Speaking to 1985 Seoul World Championships bronze medallist, coach of 1996 Atlanta Olympic Champion Pavel Nastula (POL) and now EJU Sport Director, Wieslaw Blach PhD, he explained the importance of an OTC and gave us figures to help understand just how much support is given in order to ensure the increased sparring partners necessary as Marijanović stated,
In 2018, 83 entries from 13 national federations were supported, in 2019, 131 from 17 and in 2020, 45 from 10. In 2021 there was an increase to 100 entries, 66 entries from 13 nations for the OTC camps and for the EJU training camps, 34 entries from 9 national federations. This extended support was a result of the pandemic and the knowledge that many more athletes would be in dire need of help in the run up to the Olympic Games.
Blach also extended a message from the President of Judo Denmark, given that the presidential support offered to the athletes of Denmark meant that in 33 years, there was a representative at the Olympic Games in Tokyo. This would not have been possible without the OTC initiative.
It is easy to see how important it is for the majority of athletes but when the smaller and less affluent nations who are receiving the financial help to fulfill their goals are qualifying and medaling at major tournaments, the proof is simply in the results.
Author: Thea Cowen
---