This weekend Coimbra host the first edition of the Senior European Cup Coimbra 2022 "Kiyoshi Kobayahshi"!
This is the first edition of the Senior European Cup Coimbra, before this event Portugal used to organise an International Tournament named Kiyoshi Kobayashi International Cup. This International Cup has XXV editions, which makes this edition very special for raising the name of the competition to another level. Kiyoshi Kobayashi was the father of Portuguese judo, he was the driving force of judo in Portugal.
The competition counts with a participation of almost 140 athletes and is marked for the presence of athletes from around the world, like China, Venezuela, Argentina, Denmark, Ukraine, Kazakhstan.
Some of the stars of the Portuguese Olympic team marked their presence in this competition to prepare de Senior World Championships.
On this first day of competition, People's Republic of China domiated winning 5 gold medals, 4 silver and 2 bronze. All the women's finals were taken by Chinese athletes. The home nation take are in the second place of the table medal with 1 gold, 2 silver and 5 bronzes, followed by Spain who had 1 gold and 1 bronze.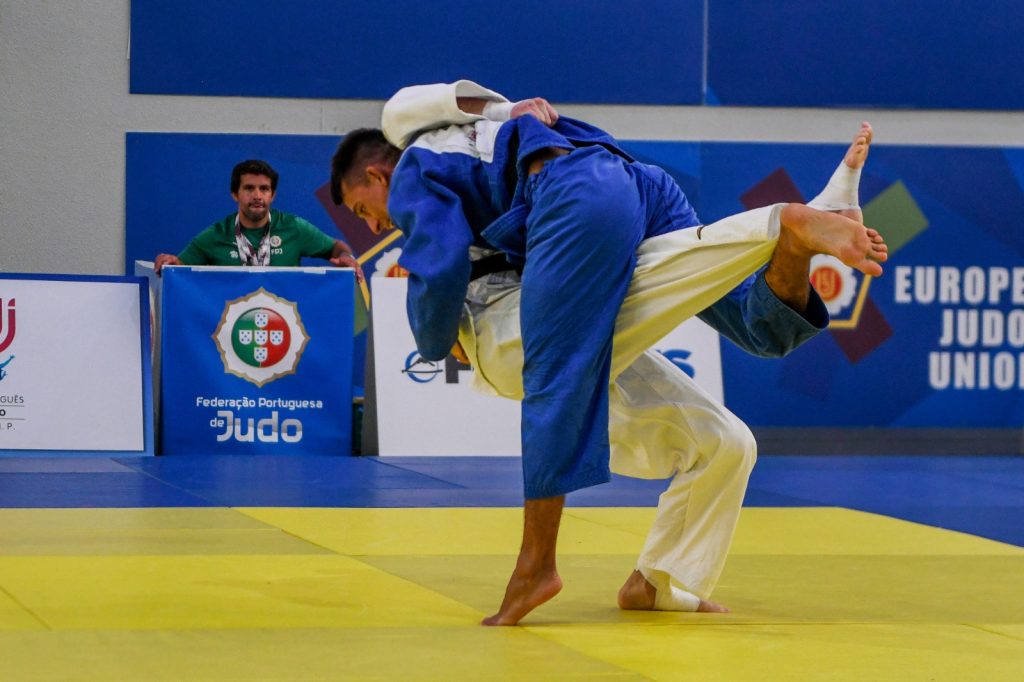 Today the lights turned to MENDES, Francisco from the home nation, Portugal. All over the day MENDES demonstrated an amazing foot skils work.
"Today was a special day for me, not only for competing in my country, but also, for managing to gold medal in my home city. I entered this competition with ambition and determined to win the gold medal. Throughout the day I felt quite good and got an extra motivation with the support of my favourite people in the stands."
In his way to the gold he won the first round against FU, Xin (CHN) in a contest very well balanced and only decided in golden score. On the semi finals he faced the ukranian SMOTUG, Kyryl were MENDES won with a beautiful Ko soto gake that got him to the final of his category.
At the final MENDES overcame Wenzhi LIU (CHN) and after 3 minutes of contest he suprised his opponent with a strong kata guruma and scored ippon securing the gold medal to Portugal.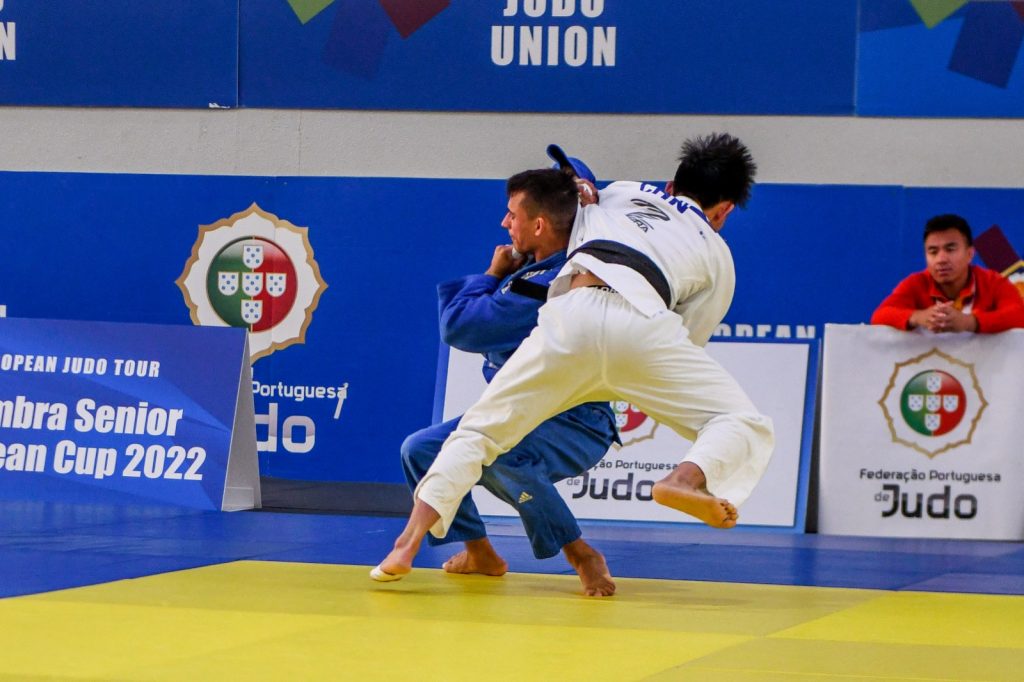 Regarding the next goals Mendes have on his mind the World Championship and he his preparing himself in the best way to achieve a good result.
"In the long term, I'm looking to attend the Olympic Games in Paris 2024 and be in a position to discuss the competition, but right now I just want to enjoy this day until I reach my goal."
The competition received important guests such as the Ambassador of Japan, the President of the Portuguese Institute for Sport and Youth and the daughter of Sensei Kiyoshi Kobayashi were present in this competition.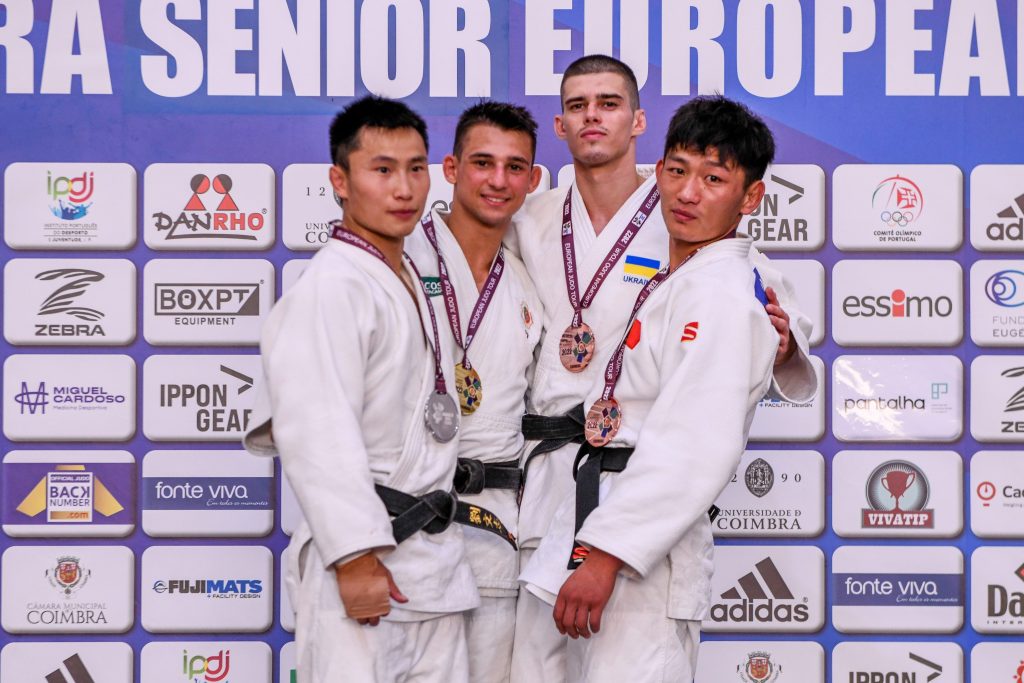 The competition continues tomorrow with another day filled with exciting contests from the judocas of all the world. The eliminatories will start at 10h00 (local time) and can be followed on live.ijf.org.
Author: Inês Ribeiro
Author: EJU Media
---