Once again Coimbra hosts an event of the European Cadet Tour. This year, the competition has a participation of almost 300 athletes and is marked for the diversity of countries (23) like Australia, Kyrgyzstan, United States and Saudi Arabia.
On the first day of competition, Italy dominated with four gold medals followed by Belgium, Kyrgyzstan, France, United States and Sweden who collected one gold medal each.
On day one the lights turned to Christopher VELAZCO (-60kg) from United States of America, who in the last month collected the gold medal at the Panamerican – Oceania Cadet Championships 2022. Velazco travelled over 7000km to collect the gold medal here in Coimbra showing good indicators for the future.
"I felt very excited to get on the mat. After my first experience at a European Cup in Fuengirola, Spain where I took 7th, there was nothing I wanted more than to get back in Europe and win the Gold Medal for the USA. I was nervous at first but the more fights I was in, the more the nerves went away until eventually it felt fun and just like practice."
On his way to the gold he won the first round against the Portuguese Tomás FONSECA with an amazing sode-tsurikomi-goshi. After, he passed by Daniel ROBLES ROLDAN from Spain, and then he defeated another Portuguese, Rui ANJOS. In the semi finals he faced the italian Antonio ESPOSITO in a contest well balanced where Velazco took the lead,scoring a wazari that got him to the final of his category.
In the final he faced the Ukrainian Nazar VISKOV (bronze medallist from
Teplice Cadet European Cup 2022). This was another close contest decided only in the final seconds of the fight, where Velazco scored wazari and took the gold medal for USA.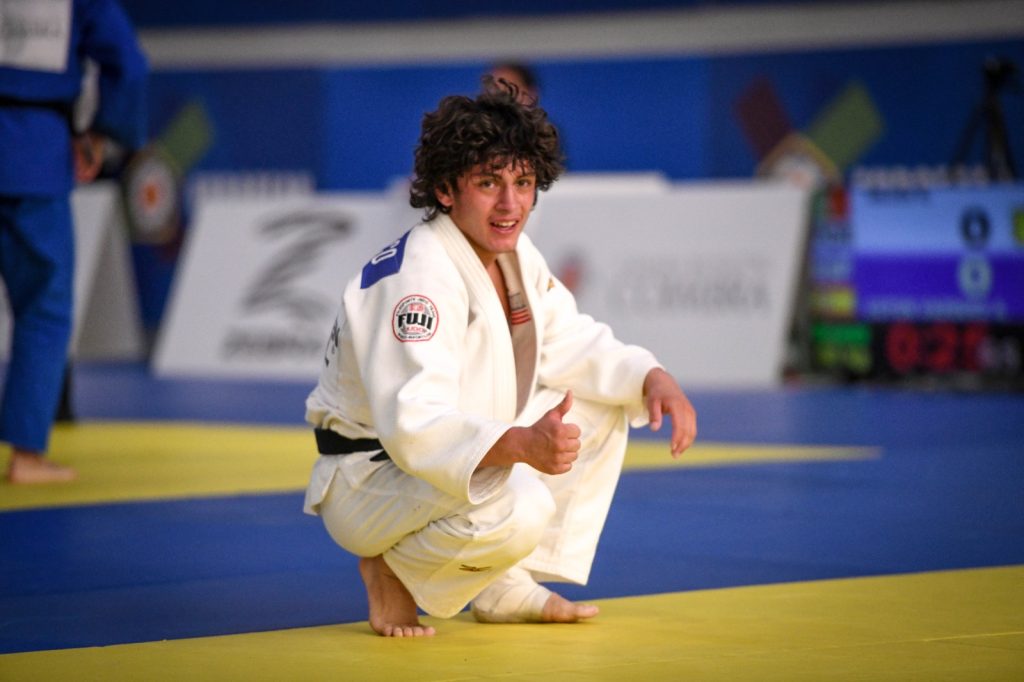 "I feel I work too hard at home to not come back home with a medal and to come back home with a Gold is something unexplainable. I also made history as the second American Male to ever get gold at a Cadet European Cup since my teammate Jacob More in 2018, so that felt amazing as well. This medal was for my family, my team, and all of USA"
Regarding the next goals, Velazco has his eyes and mind on the Cadet World Championships in Bosnia Herzegovina where he expects to bring back the USA's first cadet world medal.
The home nation collected four medals, two silver and two bronze, which placed Portugal in the 6th position of the standings.
The competition continued today with another day filled with exciting contests from the most promising young judokas of the world.
Author: Ines Ribeiro
Author: EJU Media
---