For many years, the historic town of Coimbra in Portugal has been hosting successful EJU events, and now we can celebrate that they will host a prime event, the Cadet European Judo Championships 2023.
Attending the flag handover ceremony in Porec, Croatia during the 2022 edition of the Cadet European Judo Championships was the Vice President of the Portuguese Judo Federation, Mr. Joaquim PINA.
We are very proud, it is a great honour for Coimbra to host next years championships. We believe that the recognition the European Judo Union has given to the Portuguese Judo Federation, for the work we have been doing over the past years under the president, Jorge FERNANDES.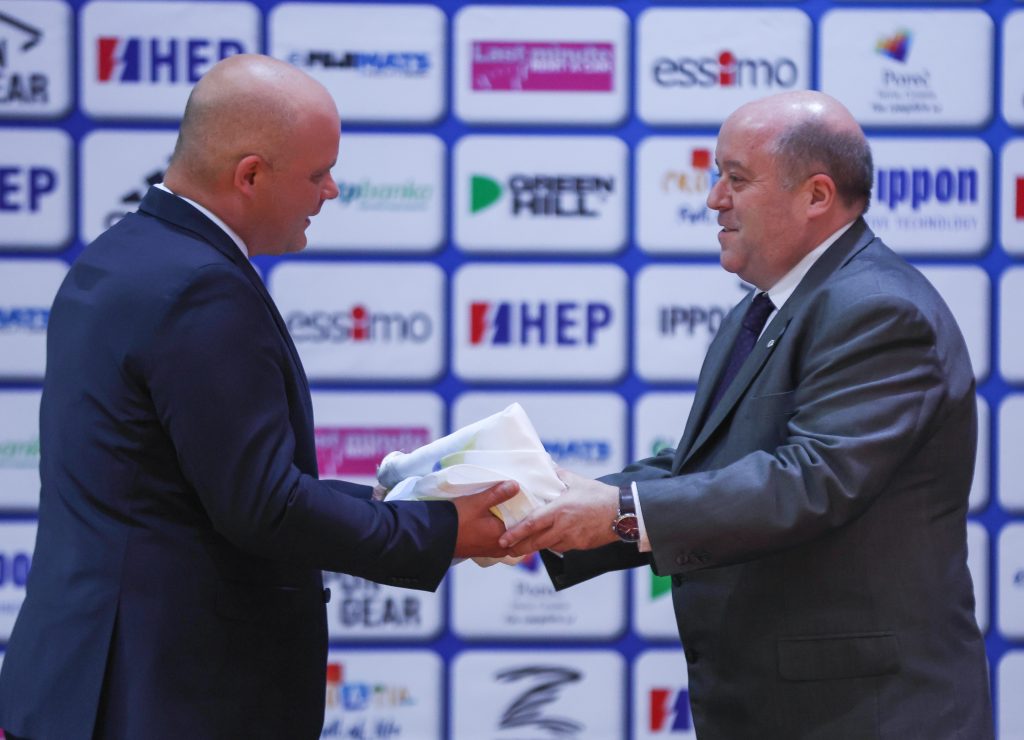 This event is special because it won't be held in Lisbon but in Coimbra, a very historic city in Portugal with the oldest university in Europe. It is a city with a young population because of the students and it will certainly be very meaningful to have the event in this place.
---
For many years, we have hosted events in Coimbra so it is especially meaningful for us to host it here, for the Major, for the Coimbra judo community, finally we will host a European championships there. Also, during the pandemic, Coimbra was the central point, the home for our senior team, they lived and trained there for months, and it was the place for international teams to come to so that they continue training. Coimbra played a big role in keeping our national team active so we think it is only fair, it is deserved.
Coimbra has hosted countless EJU events, from cadet to senior, competition to camps. The Portuguese Judo Federation have a great history of prime events, and are now a part of the IJF tour as well. We look forward to welcoming the cadet athletes to Portugal in 2023.
Author: Thea Cowen
---