Judo is a very special sport and we see the examples daily and in many ways. One of which is the constant travelling of the athletes and coaches to other countries around the world in order to seek out more training partners and to improve their abilities.
Following the cadet world championships in Sarajevo, the world was surprised with the success of Indian athlete, the eventual champion of the -57kg category; Linthoi CHANAMBAM. Now she is travelling and training in new places, including Judo Club Solin in Croatia with Dragan CRNOV, the coach of Croatia's latest superstar, Lara CVJETKO.
In my club, Judo Club Solin, there are two really good competitors, Ana Viktorija PULJIZ and Lara CVJETKO, but also we are doing common training with other clubs and also Barbara MATIC in Judo Club Pujanke. Also for the last month we have has a guest from India, Linthoi CHANAMBAM, she is the cadet world champion and a really great person, good judoka. I met her coach in the Youth Olympic Games when Ana was fighting in Buenos Aires, we stayed friends and he decided to come to my club for one month. We are really happy to have her here and she has a good friendship with my cadet team.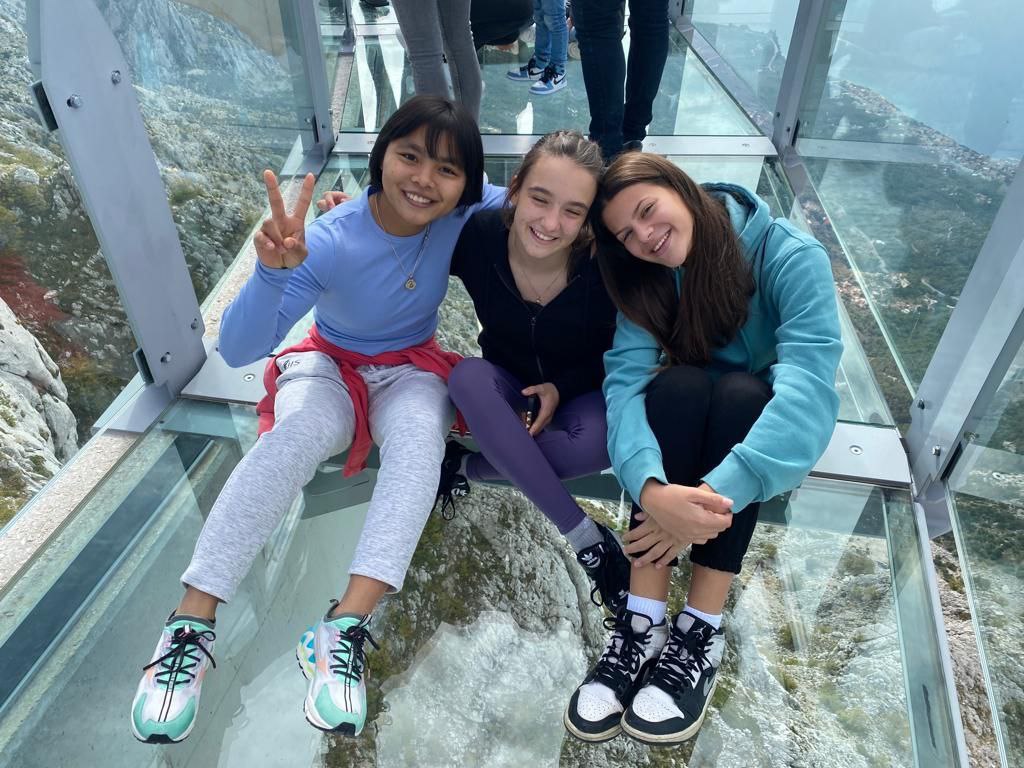 Crnov is pleased to have younger athletes be a part of the club and knows the value of having successful senior athletes, the affect they can have on this up and coming talent.
It is really important to have young talents working together with seniors, for example, Ana, Lara and Barbara, they have a great influence on the younger talent. They are good role models and are always helping to improve their judo. 
Speaking of this senior success, in 2021, Croatia made history when Barbara MATIC took the world title in the -70kg category, so it was a sensational day for Croatian Judo in Tashkent, when the 21 year-old Lara CVJETKO was surpassing expectation, moving comfortably from round to round until she was facing her team mate in the world championship final. We already spoke with Cvjetko in Tashkent, but how was it for her coach, Crnov, to take her to a senior world final?
It is an amazing feeling to have a senior world championship medallist and especially that she was in the final with Barbara, it was a great feeling for us. I knew that she could do it, we had trained really hard for that day and I was hoping for it but there is always the possibility a day will not go the way you want it to, advice or tactics not going right but she was perfect and we came back with a silver medal. 
Returning home that evening, there was already a lot of media attention, desperate to speak with the reigning world champion Matic, but also the world vice champion.
There was so much media, so much interest in Croatia, we met with the prime minister, the president of Croatia, ministry of defence and lots of tv stations but I was trying immediately after the world championships to put her back in to full training. Just to give her focus on new competitions. We will be in the Masters and before that the Baku Grand Slam and I thought that lots of media will destroy her focus so after a couple of days we returned. 
This success for Croatia came as quite a surprise, though the women of their national team have been growing in strength over the past couple of years, at one point attesting the pandemic break to their success and ability to go away and work on their strength, working together as a team and are now a force to be reckoned with. But now we have athletes, including Chanambam, emerging from countries that previously had little talent coming through the ranks. So how important are the coaches in this process?
Coaches are really important for changing everything, if a coach is good and is giving everything of himself, he can change lots of things. I came to this club 13 years ago and have been the coach of Ana Viktorija Puljiz since she was 7 and now she is a junior. She has a European senior championships medal, continental titles as a cadet and U23 and also a medal from the Mediterranean Games, plus she has many medals at cadet, junior and senior level, as well as on the IJF tour. I believe you can achieve whatever you put your mind to, when you have competitors that believe in you too. 
Author: Thea Cowen
---