During the Judo Festival and OTC, the athletes, coaching and referee commission came together to discuss issues raised by the various groups in hope of finding solutions to improve judo for everyone.
Today, the third coaching commission took place in Poreč, Croatia. This was also in cooperation with the refereeing commission and for the first time, athletes.
Former Olympic champion, Urska ZOLNIR JUGOVAR opened the meeting and introduced the members of the meeting. The refereeing representatives included EJU Head Referee Director Alexander JATSKEVITCH and Head Referee Director Franc OCKO, coach commission members were Yvonne SNIR-BÖNISCH and Driton KUKA. As for the athletes, Krisztian TOTH, Larisa CERIC and Barbara MATIC were participating.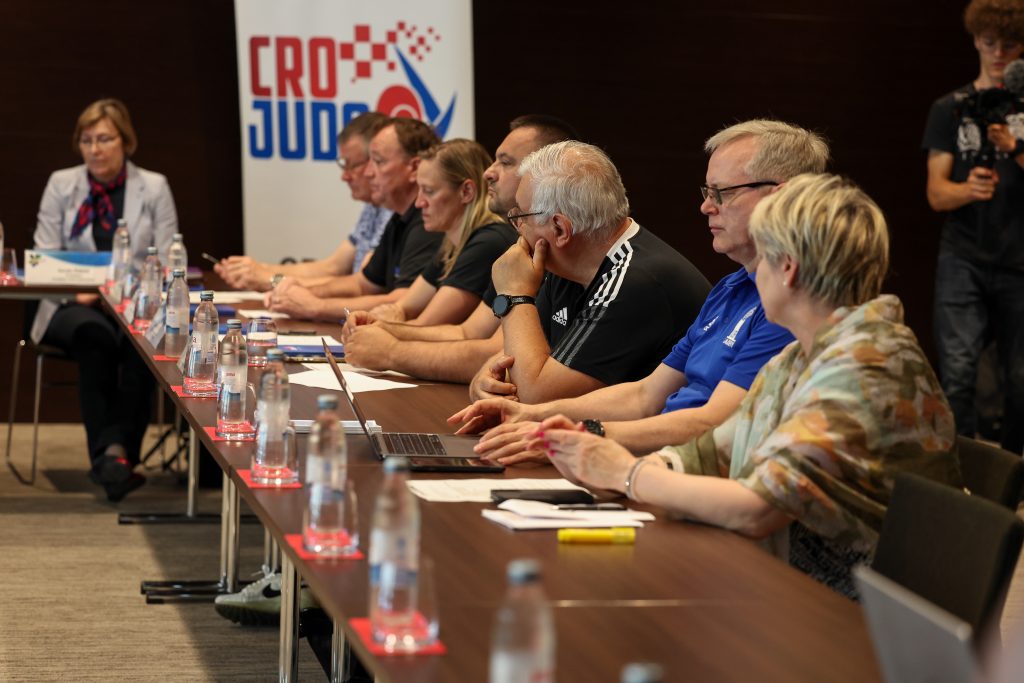 Zolnir Jugovar expressed her gratitude for the athletes present, explaining that their voices matter and represent over 2 million judoka.
Before delving in to the agenda which was headed by Envic GALEA, President of the EJU Dr László TÓTH took a moment to recognise this historic moment.
Today we sit with the sport, refereeing and coach commission, once it was a case of looking at one another like enemies but now it is one united team, working towards the best judo and success of this sport. I will never forget this moment, that we sit for the first time with the athlete commission alongside the President of Croatian Judo, Dr Sanda CORAK and EJU Vice President, Hrvoje LINDI.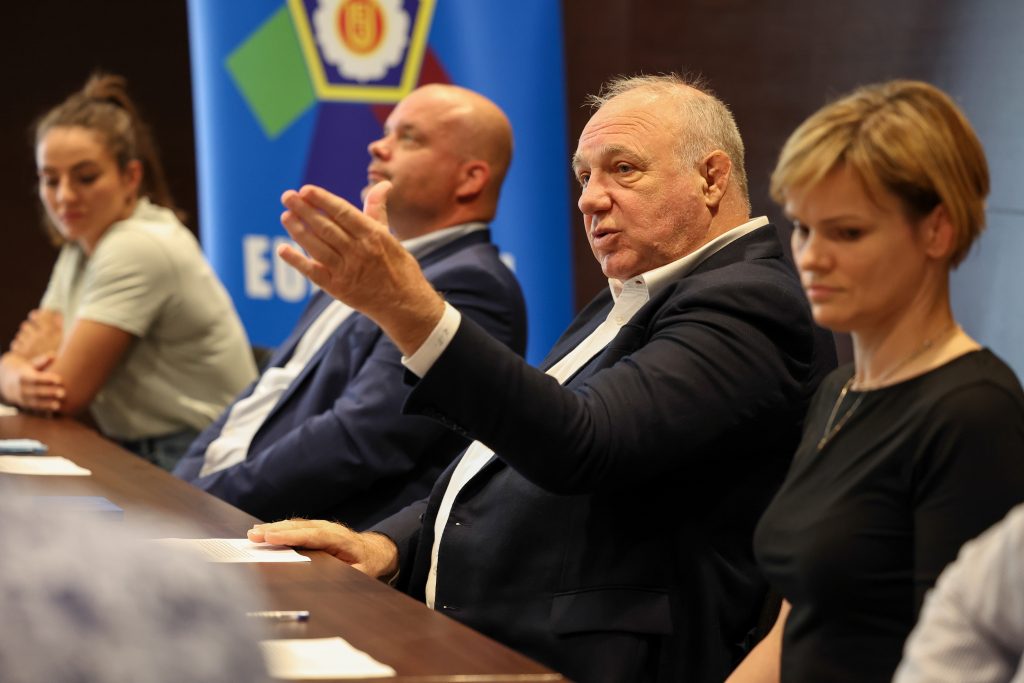 It was proposed in this meeting by Mr Galea of the IJF Academy being further spread amongst current athletes with the argument that there is no better time than the present, when they are active in judo, fit and healthy and able.
We don't teach coaching, we remind them of the basics including refereeing rules, ethics, long term athlete development, differences between children and adults and now it is accredited. It is an18 week online course in 12 languages. There is one week of practical assessment to study nage no kata and 100 techniques. Already, 3000 coaches have completed this course. It is good for athletes following their competitive career, to have something afterwards.
The purpose is to discuss issues that are experienced by both coaches and athletes, and to bring them to a forum to find a solution for all parties.
Judoka
Author: Thea Cowen
---