Representatives of the Bucharest City Hall visit Baku to officially sign the contract for organisation of the Champions & Europa League which will be held from 7-9 December in Bucharest.
The delegation from Bucharest City Hall and Romanian Embassy came specially to Baku, Azerbaijan to sign the contract in order to stage the European Club Championships in December this year. There was much discussion as to the unique nature of this occasion, both leagues taking place in one city.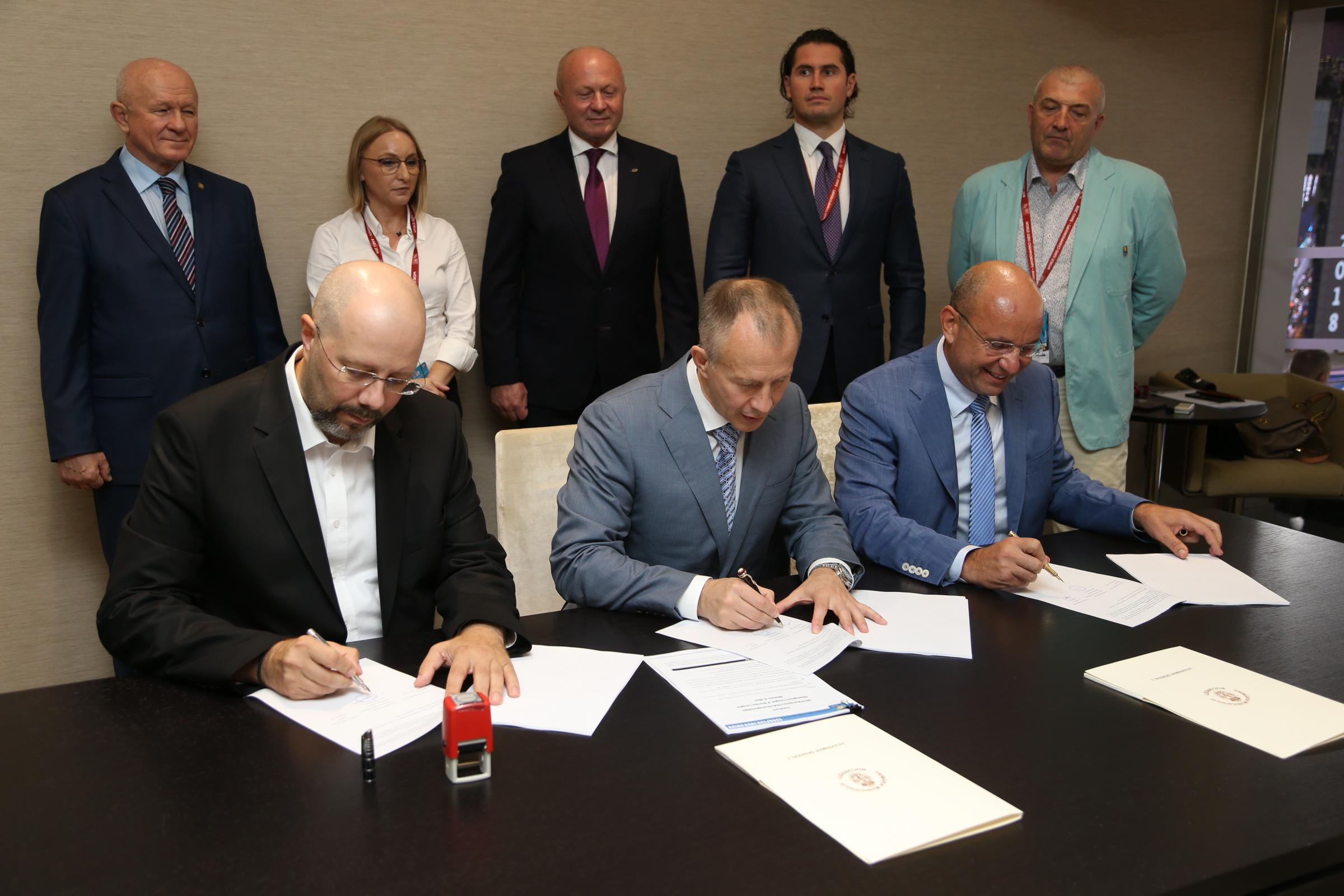 With a lot to celebrate, it is only fitting that the city of Bucharest, the capital of Romania, hosts the Champions and the Europa League tournaments in December.
The President of the European Judo Union, Mr Sergey SOLOVEYCHIK is certainly hopeful about the combination,
"This will be our first opportunity to host both the European Club Championships – Champions League and Europa League in the same place. We believe that Bucharest is a good choice because it is in central Europe which makes it more accessible for our judo family. Hopefully this encourage many teams to attend and attract the fans. The Romanian Judo Federation also has a lot of experience hosting so I am sure they will host two fantastic team events."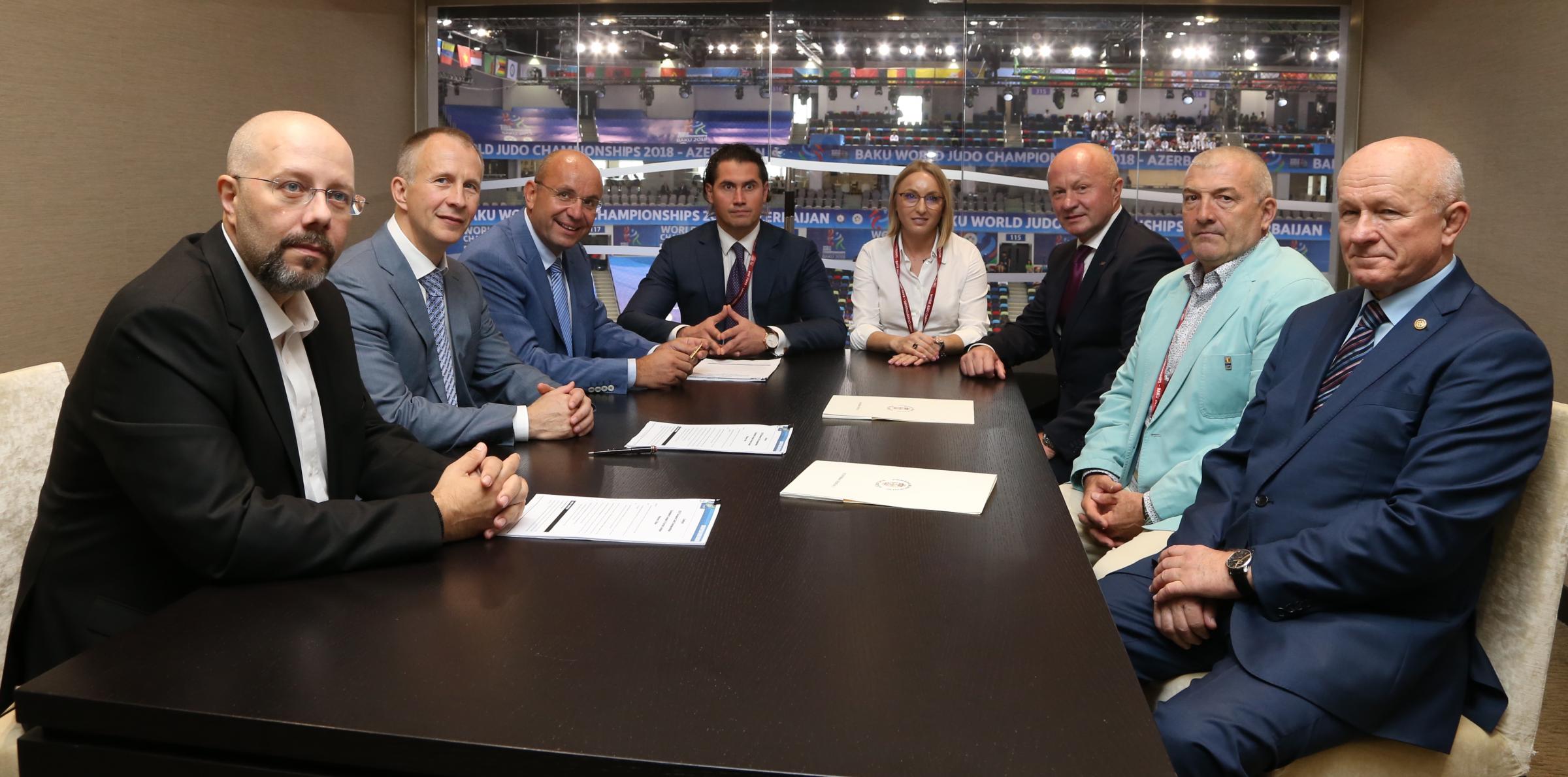 The President of the Romanian Judo Federation, Mr Cozmin Horea GUSA positively tells us,
"The event will take place in December when we will also celebrate the 100th year anniversary of the state of Romania. The European Club Championships will be the biggest event in our country to this date."
This is an incredibly important time for Romania and represents how far they have come to be able to host such an event,
"We are very ambitious in Romania. We not only want to have good results, we also want to host big events. We have made a huge effort to host similar kinds of events, and we do it well with thanks to the city of Bucharest who is supporting us."
December 1st 2018, marks the 100th year anniversary of the union with all of its historical provinces. This century has been marked by two world wars, destructive ideologies and a communist regime. Romania came back from this to be the blossoming nation they are today. Romania joined the European Union in 2007 shortly after becoming a member of NATO in 2004.
---