We are yet to go in to the final block of day three in the Antalya Grand Slam 2023, but it has been a disastrous day for the leaders of the remaining weight categories. Of course there may be the occasional number one seed who will see an early exit but for all five to miss out on a place in the final is quite the surprise, especially given the big names we had on offer today. 
Mammadali MEHDIYEV (AZE) barely got a chance to begin against Ivaylo IVANOV (BUL) in his first contest. Though not an outright defeat, he failed to manage the contest well enough to see a score on the board, picking up three shidos. Ivanov however, took his first IJF World Tour gold medal in this -90kg category during the Portugal Grand Prix, confirming that his move was the right decision. The surprises continued as well in another pool with Alex CRET (ROU) defeating Marcus NYMAN (SWE) and eventually defeated Ivanov as well. The 21 year-old Cret has never before been in a grand slam medal contest and faces former Nöel VAN T END (NED).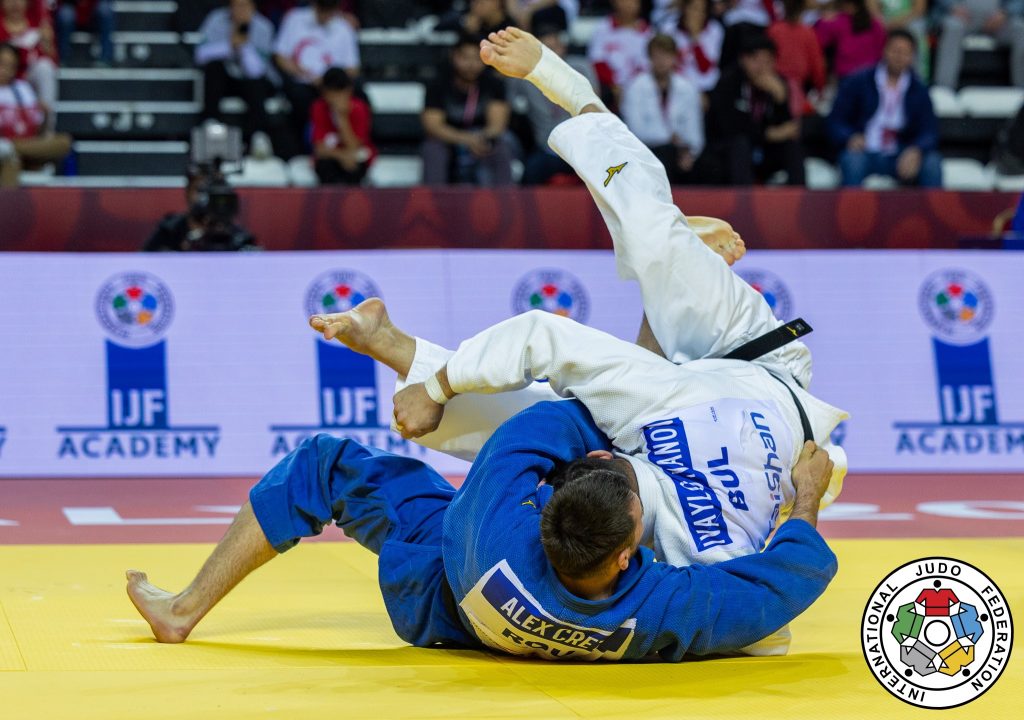 Though she found her way back to a medal, and gold at that, in Tbilisi last week, Anna-Maria WAGNER (GER) couldn't keep up the momentum. Initially losing out to the Portugal Grand Prix winner, Patricia SAMPAIO (POR), she was then eliminated completely in the repechage by team mate and current European champion, Alina BÖHM (GER).
The eventual finalists in the -78kg category will be Audrey TCHEUMEO (FRA) and HAMADA Shori (JPN).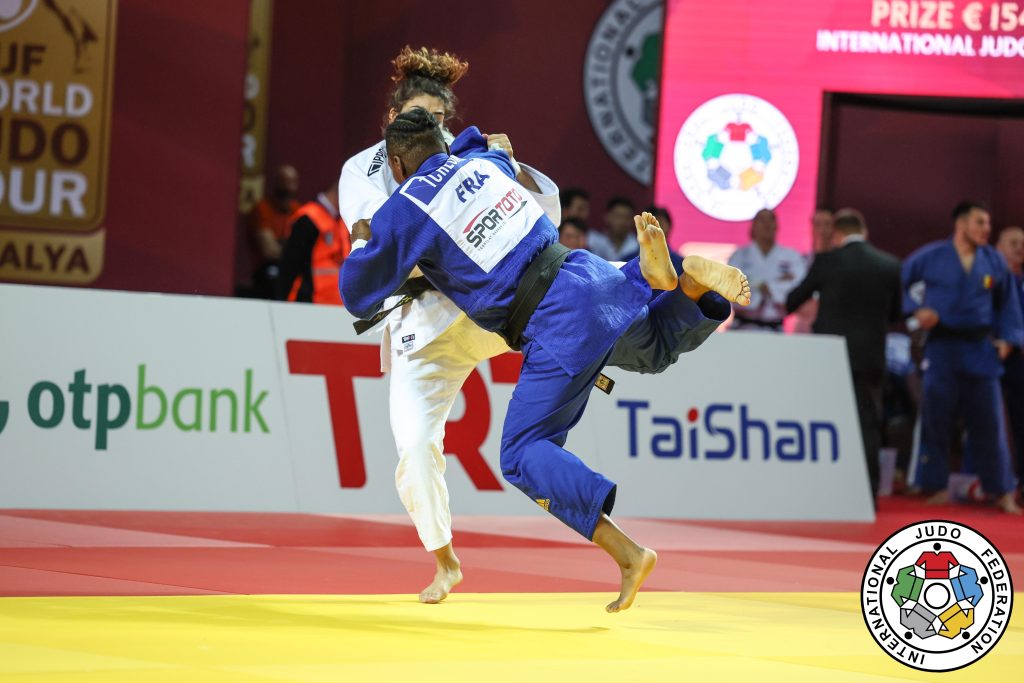 Arguably athlete of the day, Aaron FARA of Austria's came out all guns blazing and has looked directly for a deep grip over the back to execute obi tori gaeshi in each of his contests and has found success each time, including in the elimination of the number one seed, Shady ELNAHAS (CAN). Though the Canadian made his own mistake and found himself with han soku make, the initial score came from Fara. The Austrian has gone on to the final and will compete against Switzerland's Daniel EICH. For the Swiss athlete this will be the first time in a grand slam final, but for Fara, it was only last month he took silver in the Tashkent Grand Slam.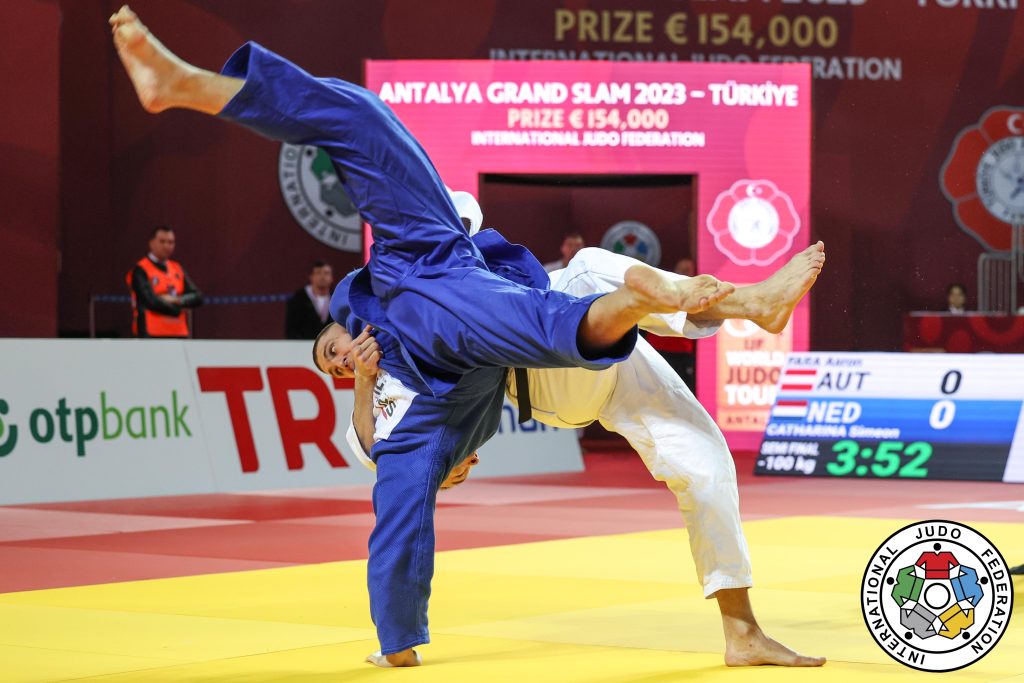 We saw three consecutive contests with Turkish athletes, the first two in the men's +100kg category, followed by Kayra SAYIT competing against the number one seed and current world champion of the +78kg category, Roman DICKO (FRA). Dicko attempted a sasae tsuri komi ashi movement to take her opponent off balance but Sayit seemed prepared and took advantage, using te waza to ground Dicko for waza ari and held in osae komi immediately.
Sayit continued her domination by seeing out AMARSAIKHAN Adiyasuren (MGL) in the semi final, giving Türkiye their first definite medal of the tournament and an opportunity for the double world bronze medallist to take her second grand slam gold. The only one left standing in her way is Milica ZABIC (SRB).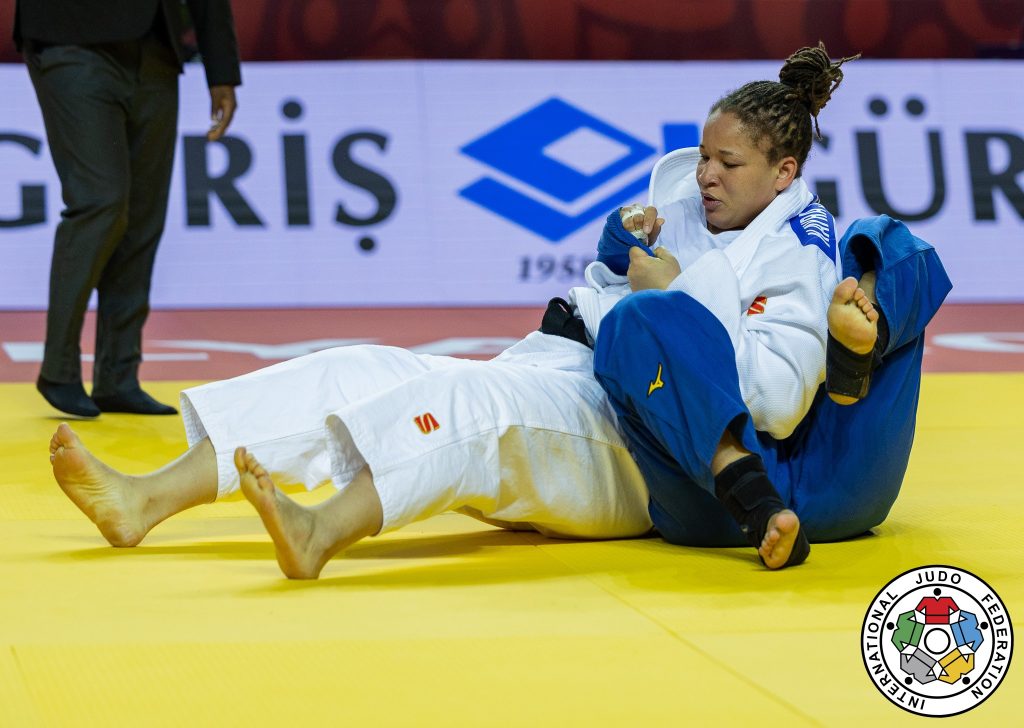 World ranked #4 ODKHUU Tsetsentsengel (MGL) suffered at the hands of local Cadet European bronze medallist, Ibrahim TATAROGLU (TUR) with a golden score harai maki komi. It was a slightly unfortunate end as he lost out to Roy MEYER (NED) in the semi final but will still compete for bronze. This does mean the the Netherlands can start their celebrations early with a national bout between Meyer and Jelle SNIPPE for the gold.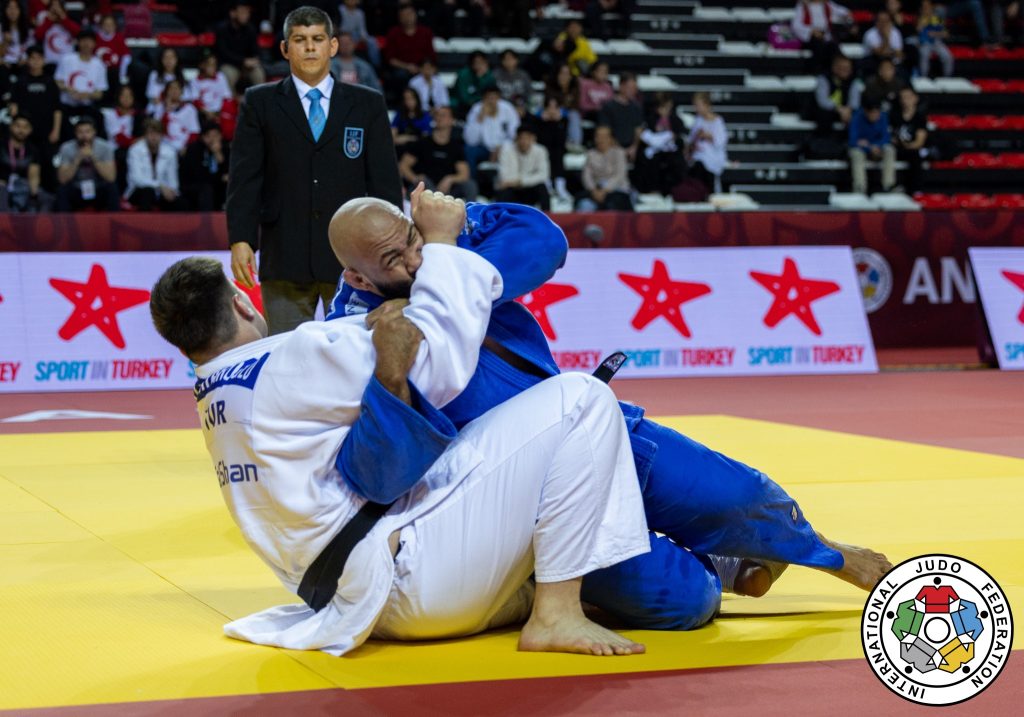 Judoka
Author: Thea Cowen
---