Cadet European Judo Cup 2019 Cluj-Napoca
The Cadet European Judo Cup in Cluj-Napoca has come to an end with Turkey claiming most medals, respectively, 5 gold, 1 silver and 6 bronzes. The host nation pinched 1 gold, 3 silver and 2 bronzes. The one and only gold medallist for Romania, Alex CRET, caught the eyes of many.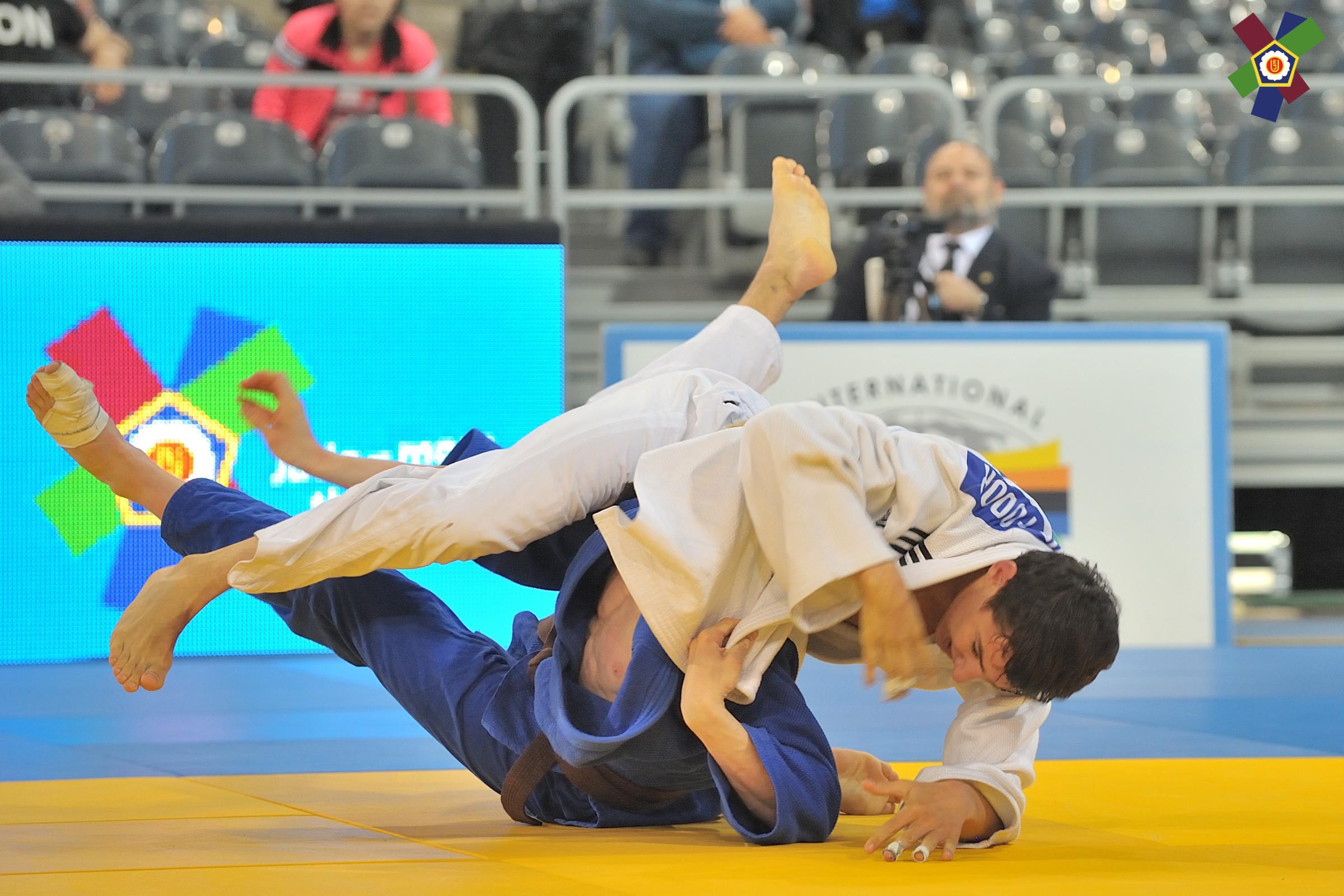 The total of 32 judoka stepped onto the tatami in the -90kg category. Amongst was top seed and home favourite, Cret, who faced Kyryl KYSELOV (UKR) during the first round and whom he defeated within 2 minutes of the contest. A fast victory followed for the Romanian judoka against Viktor ADAM (SVK) before facing Viachaslau CHUYASHKOU (BLR) during the quarter-finals. Another Ippon later we saw Cret winning his semis against Stanislav STEFANOV (BUL) and completing the glorious day with his victory against Benjamin MATASEJE (SVK).
Cret just moved up to the -90kg category beginning of the year and apart from one set back, he proven to be a strong medal hope ahead of the 2019 Cadet Europeans. This was Cret third consecutive gold medal at the Cadet European Judo Cup this year. With only four events in the bag, yet with three gold medals, the 17-year-old judoka is now wrl#3 in his respective weight division.
Senior European Judo Cup 2019 Sarajevo
Montenegro aced with 3 gold, 1 silver and 1 bronze medal at the senior European Judo Cup in Sarajevo past weekend. Hungary closely followed with 3 gold and 3 bronze medals. The host nation missed out on a golden performance yet finished their weekend with 1 silver and 4 bronzes.
All eyes and expectations were on multiply IJF World Tour medallist, Aleksandra SAMARDZIC (BIH) who competed in her usual division, the -70kg category. She took first two hurdles as estimated and saw Hungary's LORINC Renata in the final. The pair of them previously met at two different occasions and at both cases, Samardzic took victory. Third time lucky Lorinc excelled during the final towards the second minutes of golden score and defeated Samardzic for the first time right at her door step.
Judoka
---