The European Judo Union is pleased to announce that the European Senior Judo Championship in 2024 will be held in Zagreb (CRO). It is the most prestigious judo event that will be organised in Zagreb, and will take place immediately before the 2024 Olympic Games in Paris.
Since 2013, the Croatian Judo Federation has been on the map of the IJF World Judo Tour with the successful organization of the IJF Grand Prix competition in Zagreb. They were successful as hosts of the World Junior (U21) Championship, the European Championship in the age categories U23, U21, U18, European Open and numerous European Cups from 2006 onwards.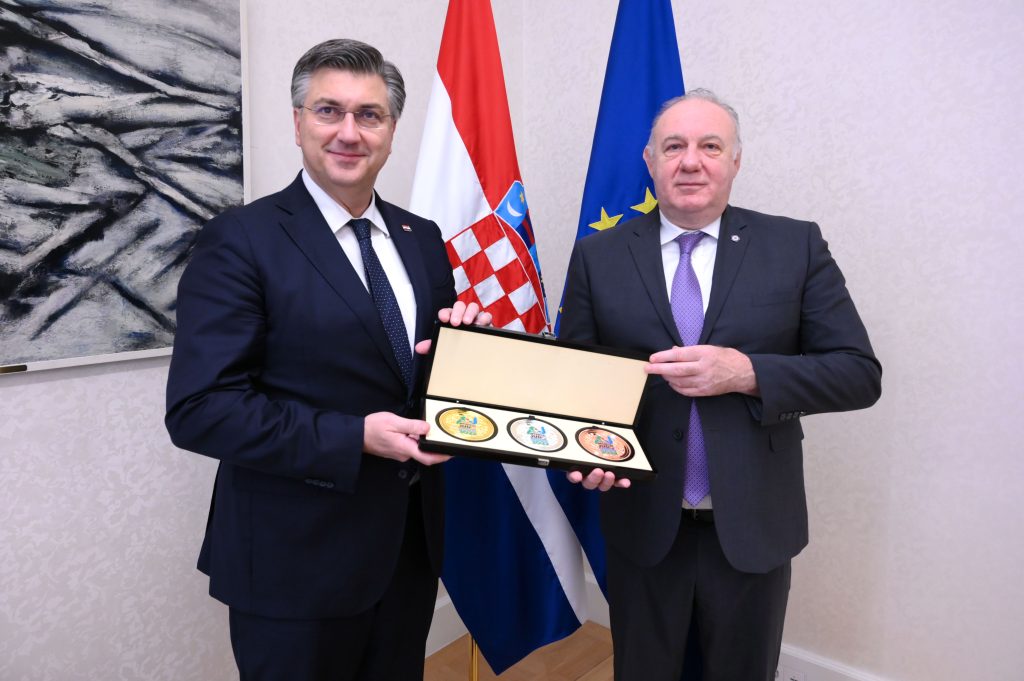 Very delighted was as well European Judo Union President Dr Lászlo TÓTH who said:
Few years ago we started with excellent program between the Croatian Judo Federation (CJF) and the European Judo Union (EJU). CJF was not only one of successful organizers in Europe, parallel with that they started to achieve more and more results. In pandemic time Croatia was only country after Hungary who started to organize judo events and everyone from Europe is very thankful to CJF for that. This year I was being nominated by the International Judo Federation (IJF) President Mr Marius L. Vizer to come at the IJF Grand Prix Zagreb on his behalf and to open the competition. On the occasion of the IJF GP Zagreb I was invited to a meeting by the Prime Minister of Croatia H.E. mr. sc. Andrej PLENKOVIĆ. During this meeting I was talking about our plan and our dream, which is that Croatia organizes crown event of the European Judo Union which is the only one for them missing so far.
Feedback from Croatian Government was very positive, they did calculation. It was not so easy, as several countries applied to host the same event in 2024. It is not only historical event but it's also the most important tournament in that year for all European countries as it will be held before Olympic Games in Paris 2024. We were very patient, and not so long after Croatia had their historical final (U70kg MATIĆ vs CVJETKO) at the World Championships in Tashkent I was informed that H.E. mr.sc Andrej PLENKOVIĆ would like to meet with me again and I thought maybe this is our chance to get European Championships in Croatia. Last week in Croatia was perfect at the reception of the Prime Minister and his team. We received positive answer to organize event in Croatia. I'm very happy that next year we have European Championships in Montpellier (FRA), and in 2024 will be back in central Europe, the city of Zagreb. This is for us very important, because first of all respect for Croatian Judo Federation, second, chance for Croatian heroes, unbelievable final at World Championships was taken by Croatia therefore I think this will be very nice celebration of results for Croatian athletes. This is very big chance for changing the strategy of Federation. Event such big as European Championships can be attracted by several big sponsors which usually doesn't want to take part, but European Championships is place to attract big partners. I'm sure that this can be big step for the CJF but also the EJU.
– EJU President Dr László TÓTH said.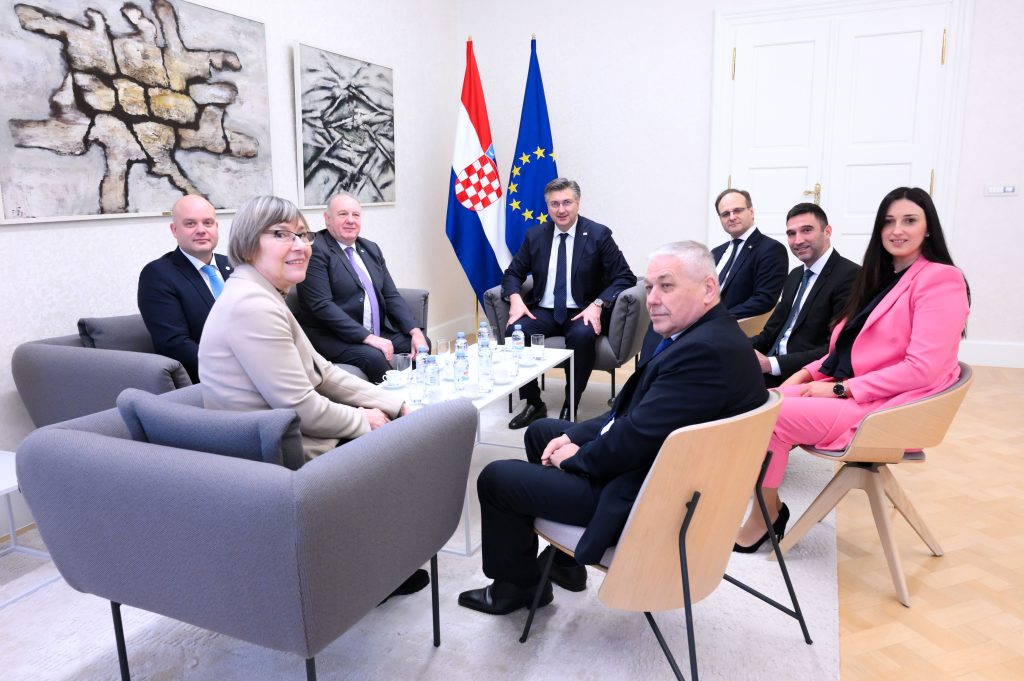 It is a great honor for us to organize the European Senior Championship, which is one of the most important competitions in the calendar of the European Judo Union. We have an extremely experienced team that is ready for another in a series of big sports events that promote Croatia as a sports nation!
– said the President of the CJF, Dr. sc. Sanda ČORAK and honorary President Mr. Tomislav ČULJAK.
This did not happen overnight, we have been working on this project for a long time, and now it will finally come true. The best judokas of the old continent will come to Zagreb just before the Olympic Games. Current Olympic and World champions, as well as those who will become champions in Paris, are coming to Croatia. We are looking forward to the spectacle in Zagreb's "Arena
– EJU Vice President and General secretary of the CJF Hrvoje LINDI concluded.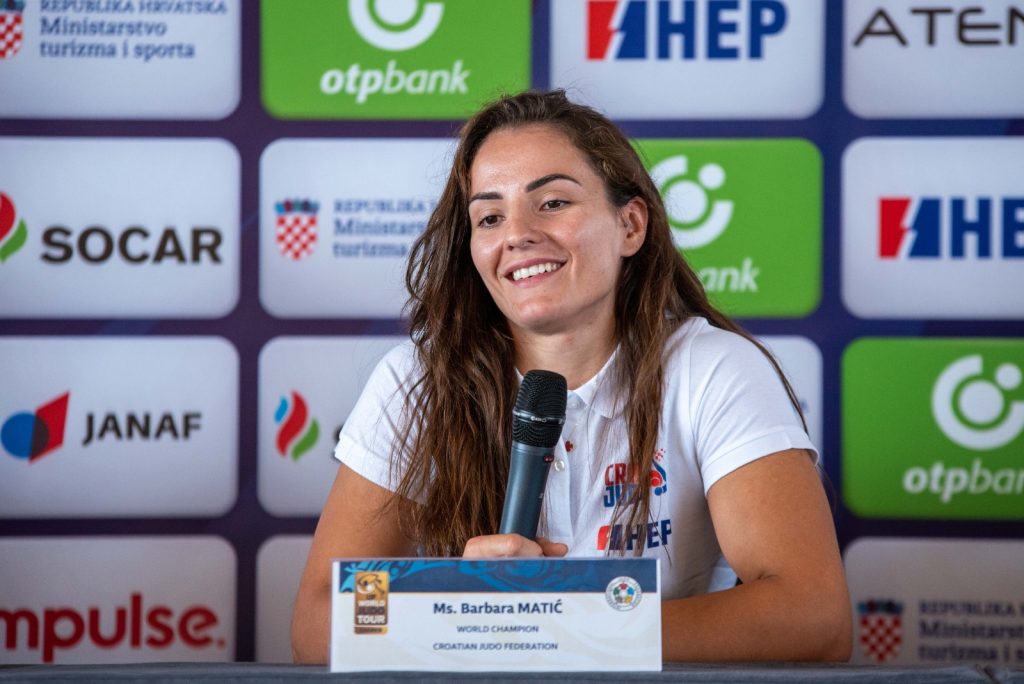 There is no better feeling than fighting in front of the home crowd. I am indescribably happy that the European Championship will be held in Croatia right before Paris. It would be nice to get the best possible medal in front of our fans, so there will be no shortage of motivation. I'm extremely happy and proud, and I'm sure that all our national team members can't wait for the European Championships,
double World Champion Barbara MATIĆ added for the end.
With the double world title won by Barbara MATIĆ and the silver by Lara CVJETKO, this is the biggest event for Croatian judo so far when it comes to the organisation of major competitions, and we are extremely happy that the Government of the Republic of Croatia recognised the same, which supported the organisation of the European Senior Judo Championship – Zagreb 2024, which also last week adopted the "Conclusion on providing support to the organisation of the European Senior Judo Championship – Zagreb 2024."
Arena "Zagreb" will host over 400 of the best judokas in Europe in five days in April 2024.
Judoka
Author: Mario Krvavac
---