Sunday in Dubrovnik was full of surprises that even the main favourites did not perform well at this year's edition of the European Cup. Two-time world medalist Karl-Richard FREY (GER) was defeated in the semi-final fight, just like the representative of Croatia, Karla PRODAN. But it's not the end of the world, some new names popped up like the great 21-year-old Josip BULIĆ from Dubrovnik who won the gold medal.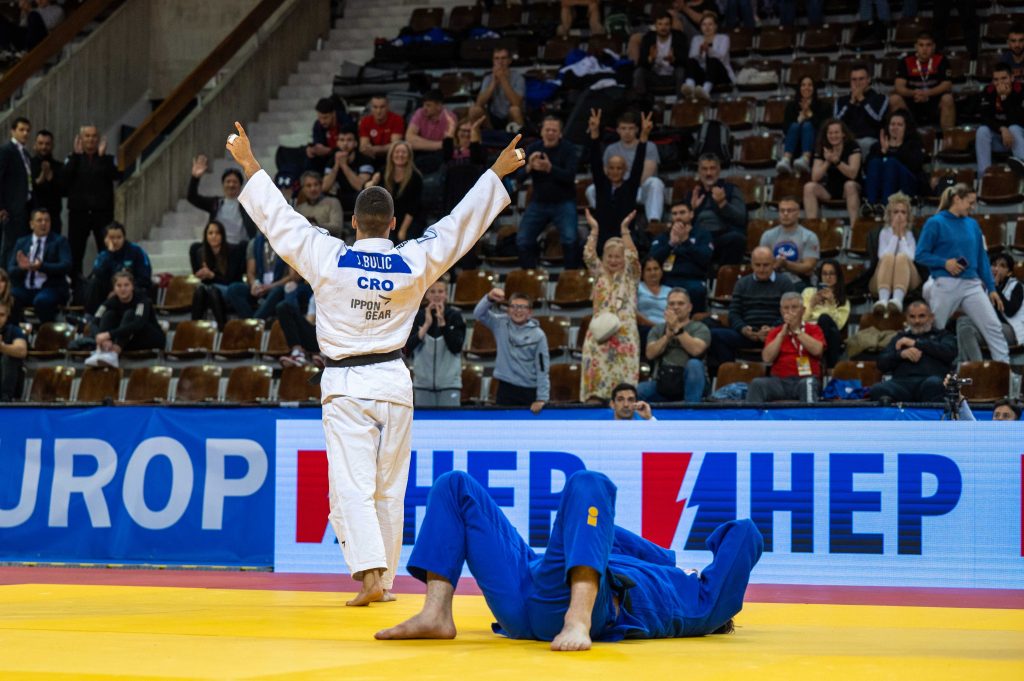 In the final of the -90kg category, Josip Bulić met the representative of the Netherlands, Ian VAN HERK. Bulić kept everything under control from the very beginning of the fight, so it's no surprise that he won the gold with an ippon in front of the home fans after only a minute and a half!
This is my first gold medal from the European Cup and it happened in front of the home crowd. They were a great wind in my back throughout the day and I really did my best to make them proud. Today was really a remarkable day, five wins, five ippons. I don't think it could have ended better, this is a great motivation for me to further progress in my career and everything that awaits me.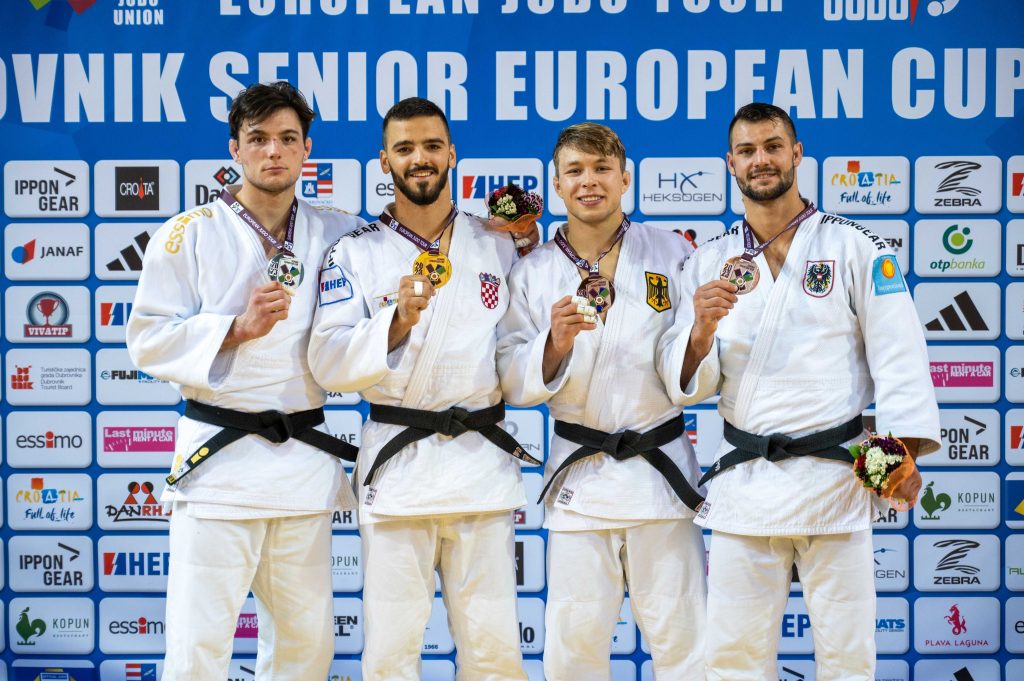 After he had a bye in the first round, he defeated the Hungarian BEVIZ Barnabas in the second round, continued the day brilliantly against Hugo METIFIOT (FRA) and Nick KELLI (NED). He defeated Fabian KANSYA (GER) in the 30th second of the fight with an attractive throw in the semi-finals.
Three more golds were won for team Croatia, Anđela VIOLIĆ (-70kg), Ivana ŠUTALO (+78kg) and Marko KUMRIĆ (-100kg).
Violić continued her great series of elimination fights with a victory in the final against the experienced Aleksandra SAMADŽIĆ (BIH). The extremely demanding fight went to a golden score in which after a minute the 23 year-old from Dubrovnik throws for waza-ari and finishes the competition in first place in the category up to 70 kg.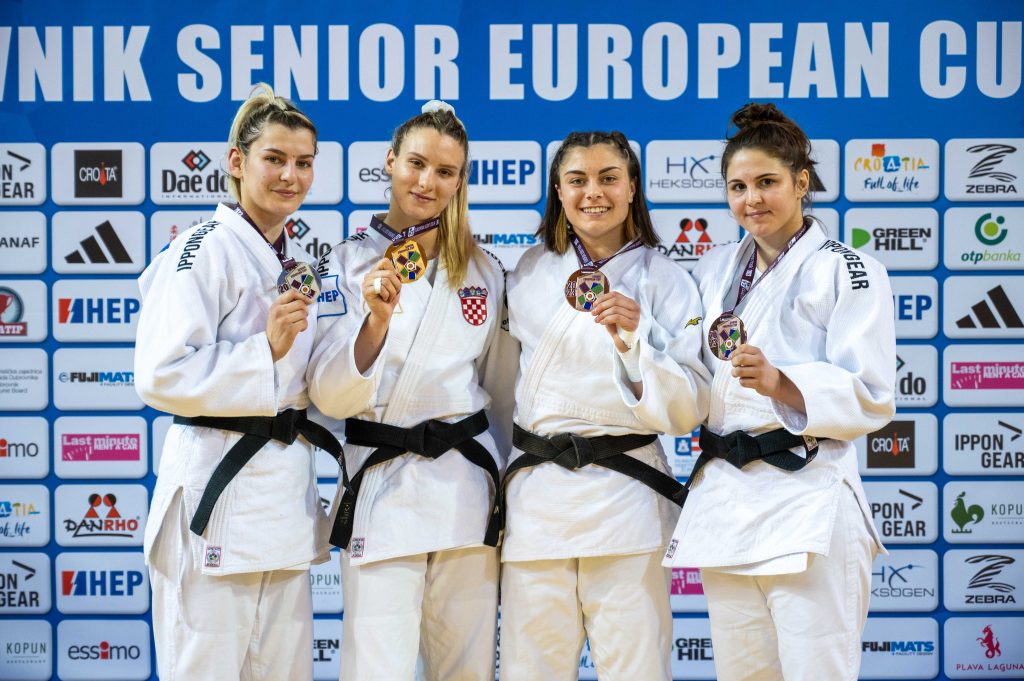 I am very happy and satisfied with today, at the end with a gold medal in front of the home audience, which still meant a lot to me because I always felt some additional stress and tension when I was supposed to compete in Dubrovnik. This year, for the first time, I managed to win a medal in front of the home audience. The day was extremely difficult and exhausting, the final was a challenge even though I had already beaten Samadržić, considering that she is a very difficult competitor, I am all the more glad that I managed to win the gold medal!
This was the ninth edition of the tournament in Dubrovnik, all eyes are on Doha and the upcoming World Championship, which takes place at the beginning of May.

Judoka
Author: Mario Krvavac
---