Current world champion, Barbara MATIC (CRO) went in to the history books after claiming her title in 2021, and today she made a point that she is here to remain the owner of the red back patch. Throughout the day her strength has outmatched her opponents and in the semi final she once again needed to prove her world-class against Japan's TANAKA Shiho. The pair went in to golden score but the Japanese simply couldn't get close and Matic secured her place in the final as Tanaka picked up three shidos.
On the adjacent mat, there was another reason for the Croatian delegation to make some noise. Underdog Lara CVJETKO (CRO) was on a roll today, taking out the likes of Margaux PINOT (FRA) and Sanne VAN DIJKE (NED) to take the place in the semi against NIIZOE Saki (JPN). Again, Croatia's women displayed great strength and she forced her opponent to pick up three shidos.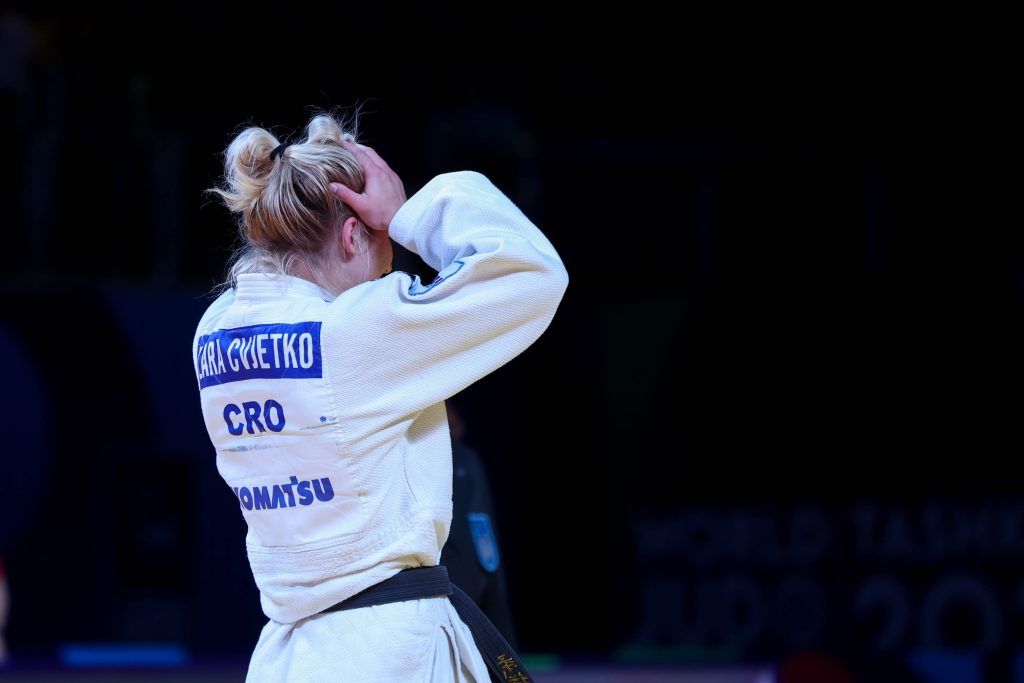 We can confirm that we will once again hear the Croatian anthem in the -70kg category, but who will wear the red colours for the next year? 
Both Japanese athletes will have to go up against Europe again for their bronze medals as Van Dijke and Miriam BUTKEREIT (GER) will be waiting.
Georgia had plenty to celebrate in the semi final rounds of the -90kg category as both European champion, Luka MAISURADZE and Olympic champion, Lasha BEKAURI found themselves battling for places in this years world final.
It was a tall order for Bekauri, taking on the number one seed, last years world silver medallists and home favourite, Davlat BOBONOV (UZB). Not only was he taking on the athlete, but also the packed arena, regardless of the Georgian fanbase, they were outnumbered. It was clearly affecting the Olympic champion, though he beat his opponent in Tokyo last year, he was struggling today and Bobonov had the upper hand. In the end it was disaster for Georgia as Bekauri was disqualified for head diving, perhaps in a desperate attempt as he remained on the back foot, but will now face Tristani MOSAKHLISHVILI (ESP).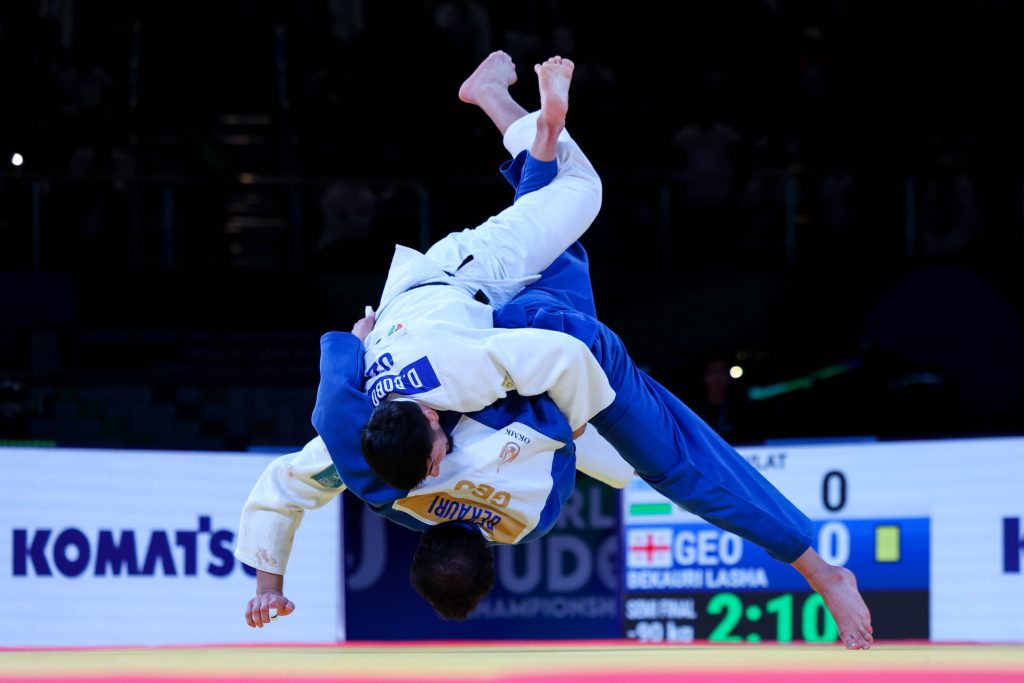 On mat two, Maisuradze took on Christian PARLATI (ITA), both picking up two shidos but with a single second left on the clock, Parlati picked his opponent up following a weak attack and drove him to thew ground with ko soto, securing his place in the final and sending Maisuradze in to the bronze contests with Ivan SILVA MORALES (CUB).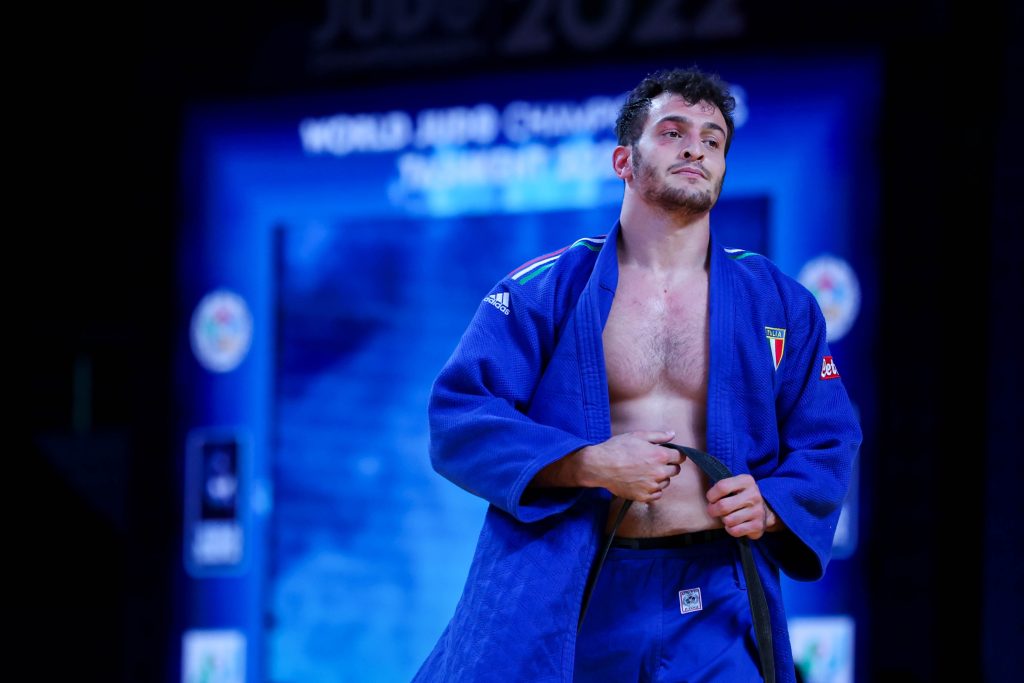 Parlati will now take on Uzbekistan's biggest title hope, Bobonov, who will be looking to leave with gold this year and not settle for silver.
Judoka
Author: Thea Cowen
---