With over 400 athletes from five continents, the entry was greatly varied, with some fresh faces right off the junior circuit and more experienced looking for more qualification points from this European Open in Warsaw.
We started with the lightweight categories on day one and the Europeans had a tough task on their hands with a strong front coming from the People's Republic of China.
In the -48kg category, the number one seed Amy PLATTEN (GBR) was defeated in her quarter final by the then eventual semi finalist, ZHUANG Wenna (CHN). Meeting her on that side of the draw for the A-B semi final was Tereza BODNAROVA (CZE), the junior cup medallist is new to the senior circuit this year but is making some headway today.
Zhuang first scored with uchi mata but Bodnarova evened the score with o goshi, and then the pair entered golden score. Both were actively seeking the score and tactics weren't playing a part which made for a greatly entertaining bout, both in tachi waza and ne waza. Zhuang anticipated a counter from the Czech athlete, hooking in for o soto gari for the win and a place in the final.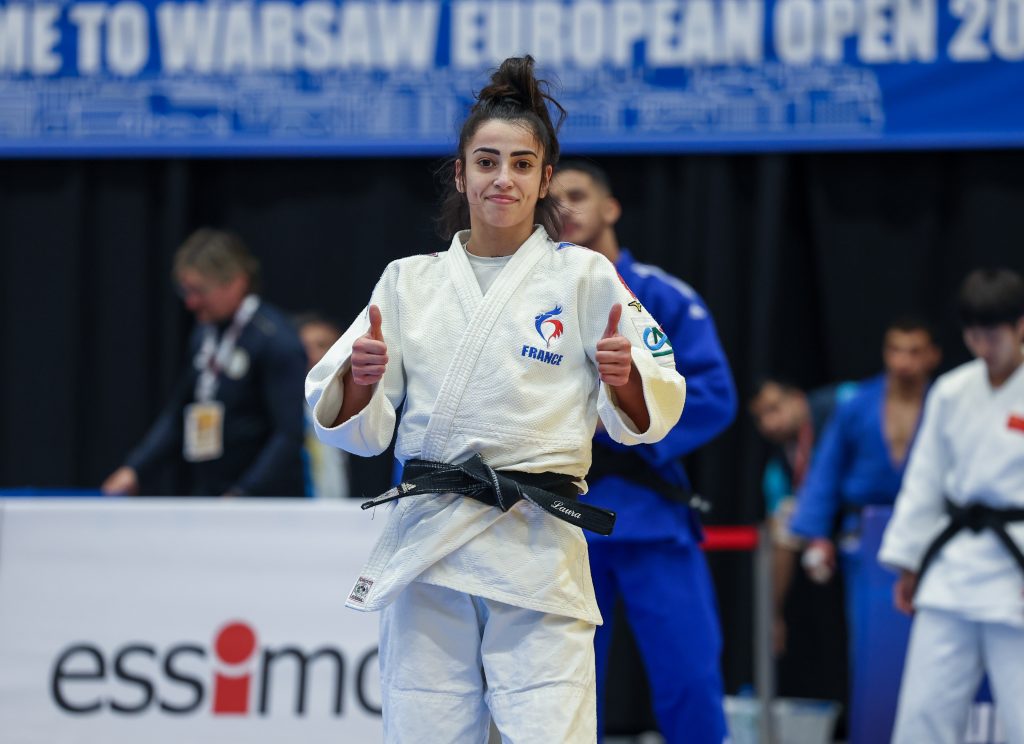 On the other half of the draw, it resulted in an all-French semi final between Laura ESPADINHA (FRA) and Manon URDIALES (FRA). It felt like a waiting game for Espadinha, always reacting to a drop seoi nage from Urdiales, but despite this, it was Urdiales that was picking up the penalties as she defended against the long reach of her opponent. In the final 30 seconds, Espadinha hooked in for o uchi gari but feeling the defence, adjusted and threw with sasae tsurikomi ashi, the winning score. 
First up in the -60kg semi finals were France's rising star Romain VALADIER PICARD and Sherzod DAVLATOV (KAZ). An initial uchi mata score from Davlatov put the Frenchman on the chase but he managed to catch his opponent with a drop seoi nage and level the score. Over a minute and a half in to golden score, Valadier Picard swept his opponent for a second, contest-winning waza ari.
Next up was his team mate, Enzo JEAN who was also quick to put points on the scoreboard but keeping his lead against Hakberdi JUMAYEV (TKM) was no easy feat. A lovely combination of drop seoi nage and a deep ko uchi eventually sealed the deal for Jean. 
The People's Republic of China had two chances to get in to the final of the -52kg category as LIU Yingwei and LIU Ben took on Julie WEILL DIT MOREY (FRA) and GYERTYAS Roza (HUN) respectively. Liu Yingwei perfectly timed a circling o uchi gari for the first final place against the Frenchwoman, however she still needed to play a smart game as she had accumulated two shido and there was still over a minute on the clock. They weren't able to take two to the final as Gyertyas secured a strangle against Liu Ben in golden score. The Hungarian athlete appears to been an upward trajectory after she took a bronze in Sofia earlier this month and is the current U23 European champion. 
Driss MASSON JBILOU (FRA) wasted no time in the -66kg semi final against Danylo KHLOPETSKYI (UKR), in under thirty seconds he secured his place in the final with a deep ko uchi. Joining Masson Jbilou in the final was PONGRACZ Bence (HUN) after a neat drop seoi nage gave him the winning score against Great Britain's Samuel HALL.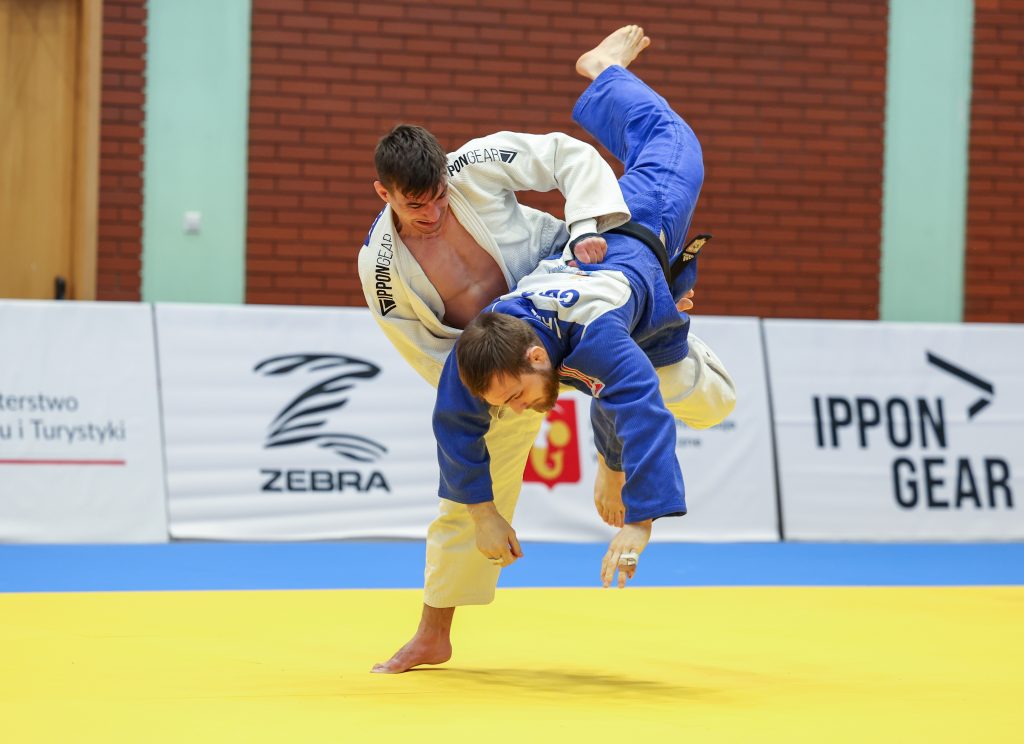 For the first of the -57kg semi finals, current junior European champion Julie BEURSKENS (NED) took on the 2021 U23 European champion Seija BALLHAUS (GER). For Beurskens, this was her debut on the senior circuit and she was anything but lost in this group of women. It was a tough battle between the pair but the 18 year-old Dutch athlete came out on top based on penalties and found herself in the final. She will be meeting Croatia's Tihea TOPOLOVEC, it was an automatic pass for Topolovec as Ophelie VELLOZZI (FRA) did not compete.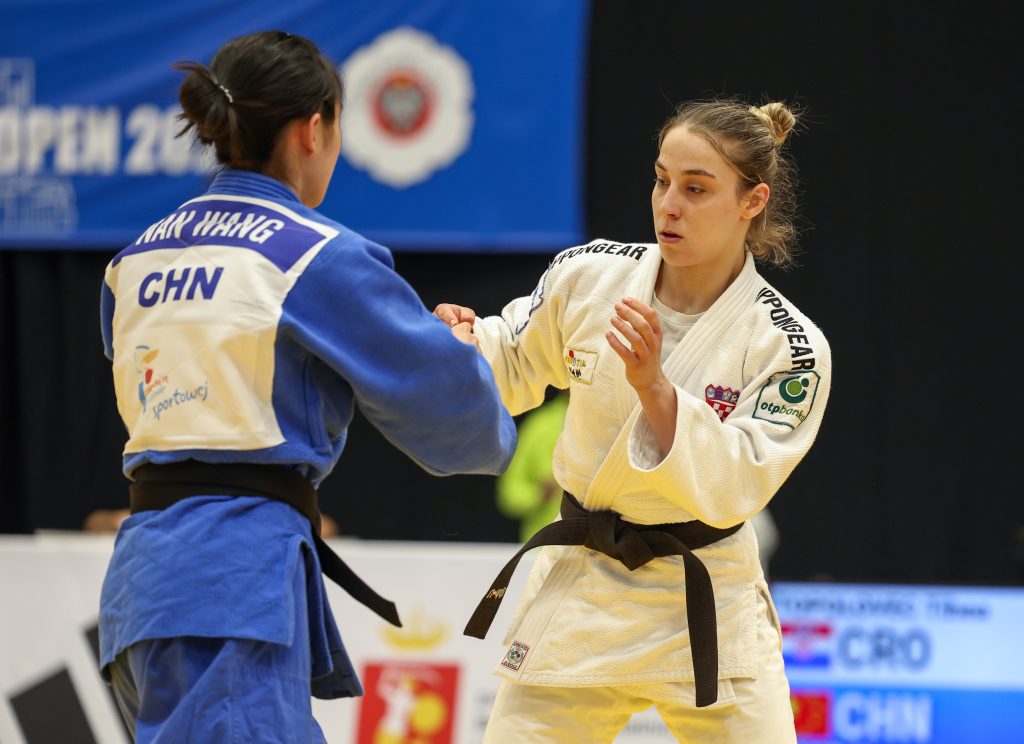 Unfortunately for Turpal DJOUKAEV (FIN), it was a quick semi final against Hassan DOUKKALI (MAR) in the -73kg category. In only 19 seconds, Doukkali defended a maki komi attempt by picking his opponent up and off the ground and turned for his own colossal throw, quickly securing his place in the final. Luc MEYER (GER) and Adil OSMANOV (MDA) on the other hand, almost went full time in their semi. 
Meyer had picked up two shidos throughout the contest but Osmanov was patient in his approach, and finally with only six seconds left in the contest, countered a deep o uchi gari from his German opponent.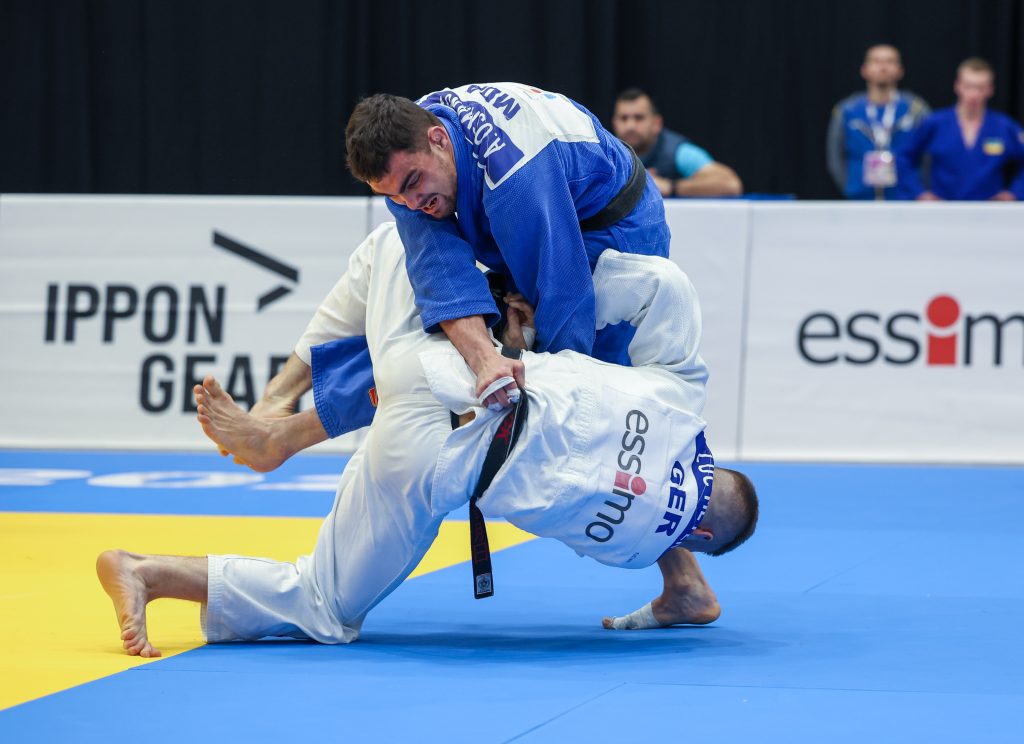 The semi final between Yuliia HREBENOZHKO (UKR) and Gaetane DEBERDT (FRA) felt decided in the first exchange. The 27 year-old from Ukraine had simply expelled each of her opponents throughout the day, and in terrific fashion. To gain her place in the final she countered the French Deberdt. Incredibly, given her performance today, she has yet to stand on the podium with her greatest results being 7th places here in Warsaw in 2018 and in the Zagreb European Open in 2021. Today she is guaranteed a medal, but in the mix deciding whether or not it will be gold or silver is Rania DRID (FRA). It took Drid over four minutes of golden score against Vivian HERRMANN (GER) before she was able to secure osaekomi. 
Judoka
Author: Thea Cowen
---