Prior to 2015, the Cyprus Judo Federation was blended under the same umbrella with karate and taekwondo. Upon independence, former Olympian, Christos CHRISTODOULIDES stepped into the Technical Director position of the federation. The impact on the changes was immediate as they achieved their biggest numbers yet with 26 clubs and 3000 judoka. The budget is limited at this particular region of the southeast of Europe, therefore, Christodoulides has many more roles to fill.
My role as a Technical Director includes everything. I am responsible for financial issues, organising and registering competitions, coaching and more, simply because the Cyprus Judo Federation can't afford professional staff. However, on the other side, we have volunteers who are incredibly helpful to our federation. What I admire the most, is that some of them would accompany us voluntarily to encourage our athletes at international competitions.
Now, to be able to do all this and have people volunteering their time to support our organisation, I must thank for the open mindedness and flexibility of our President of Cyprus Judo, Mr Trikomitis Sotos, as he really allows and supports us with our decisions.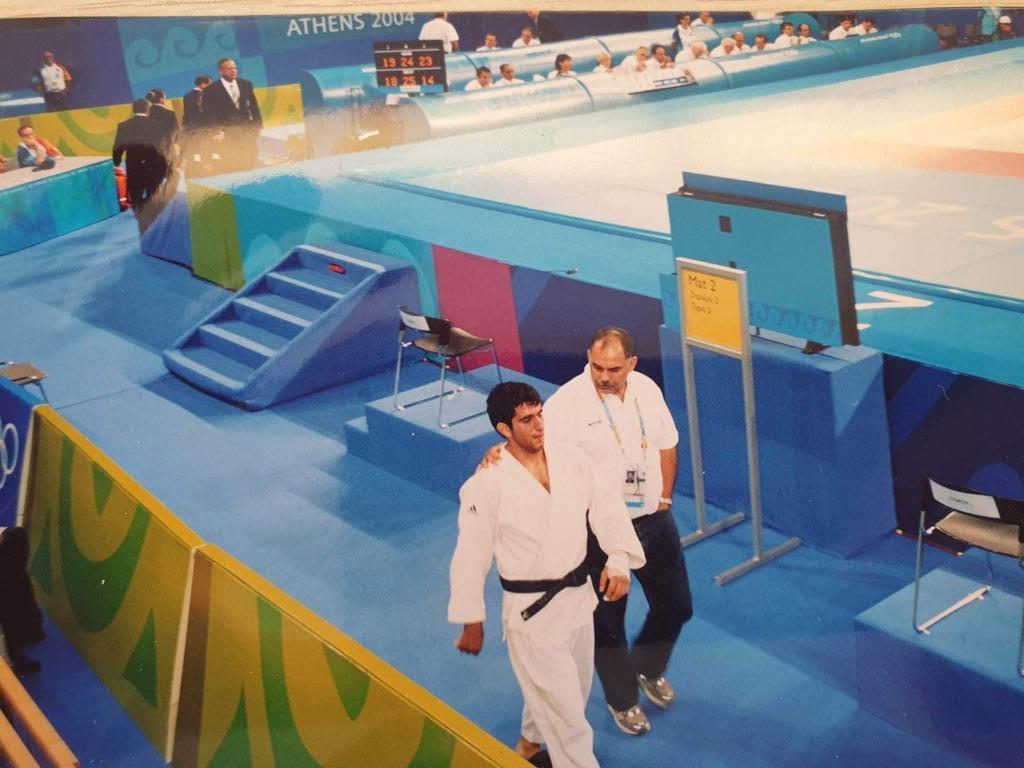 Christos Christodoulides at the Athens 2004 Olympic Games (Photo: Christos Christodoulides)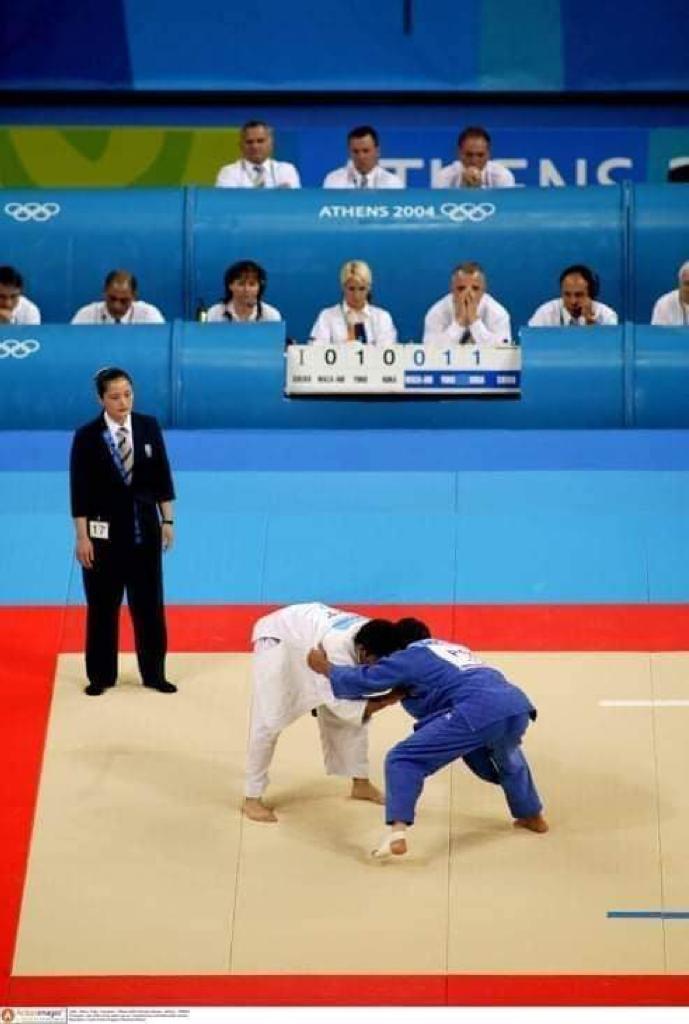 Christos Christodoulides vs Joao Neto of Portugal at the 2004 Athens Olympic Games (Photo: Christos Christodoulides)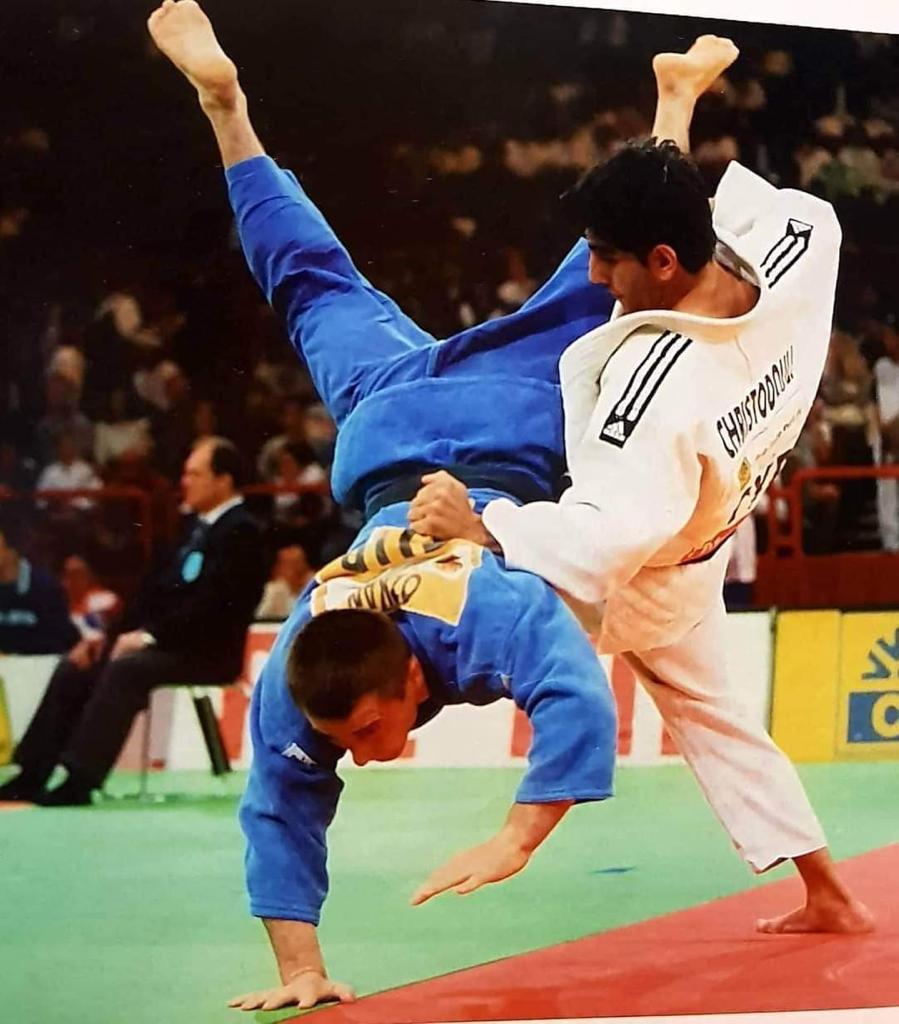 Christos Christodoulides at the European Championships in Paris 2001 (Photo: Christos Christodoulides)
Christodoulides had his fair share of duty on the tatami as an active judoka, defeating some of the bigger names along his journey. Cyprus judoka participated at all Olympics between 1980 to 1992, whilst non qualifying positions were available. From 1996, a spot needed to be earned to take part and finally at the 2004 Athens Olympic Games, it was Christodoulides who managed to book his place and carry Cyprus judo to the Olympics. Ever since, they have been waiting. Christodoulides explains the reasons of absence in representation whilst he senses that Paris 2024 is bound to break the curse.
Since Athens 2004, as a country we didn't manage to have an athlete at the Olympic Games. I believe that happened firstly because we didn't do the appropriate preparation as a judo federation in order to get ready for the qualifications. Secondly, to accommodate any event at this time is difficult if you don't have the economic support or additional help from European and International Federations, which allows you to affirm equality with other participating countries at high level competitions.
The support from the EJU for example, is very important, especially this time. It helps so much economically and anything that might seem like a small support is BIG for us.
The qualification is getting more difficult for the Olympic Games. Nevertheless, this time so far, we managed to have athletes winning medals at international competitions. I believe that we are going to represent Cyprus at the 2024 Paris Olympic Games. Athletes like George Balarjishvili, Petros Christodoulides, Janet Michaelidou and Sofia Asvesta have more possibilities of qualifying as they have been participating in different competitions and preparation abroad since 2015.
Together, we further discussed the challenges and advantages of judo in Cyprus.
One of the biggest challenges in judo is our participation in Olympic Games where the aim is not only the participation but also results. Another challenge which relates to raising profile in the country is having the responsibility as a federation to organise sports events yearly. This would greatly upgrade the sport of judo in Cyprus. We have already organised an international judo tournament by the Christodoulides Judo Academy where we have more than 10 countries with 760 athletes. I believe we have the capacity to organise EJU events and it would be a huge step forward for us. We are ready and looking forward to hopefully welcome our European judo family in Cyprus soon. 
And existing advantages?
The biggest advantage in Cyprus for judo is our parents' encouragement. They really love their kids and because of their mentality they pay everything for their competitions in order to achieve their goals. The passion and support is unmeasurable in notes.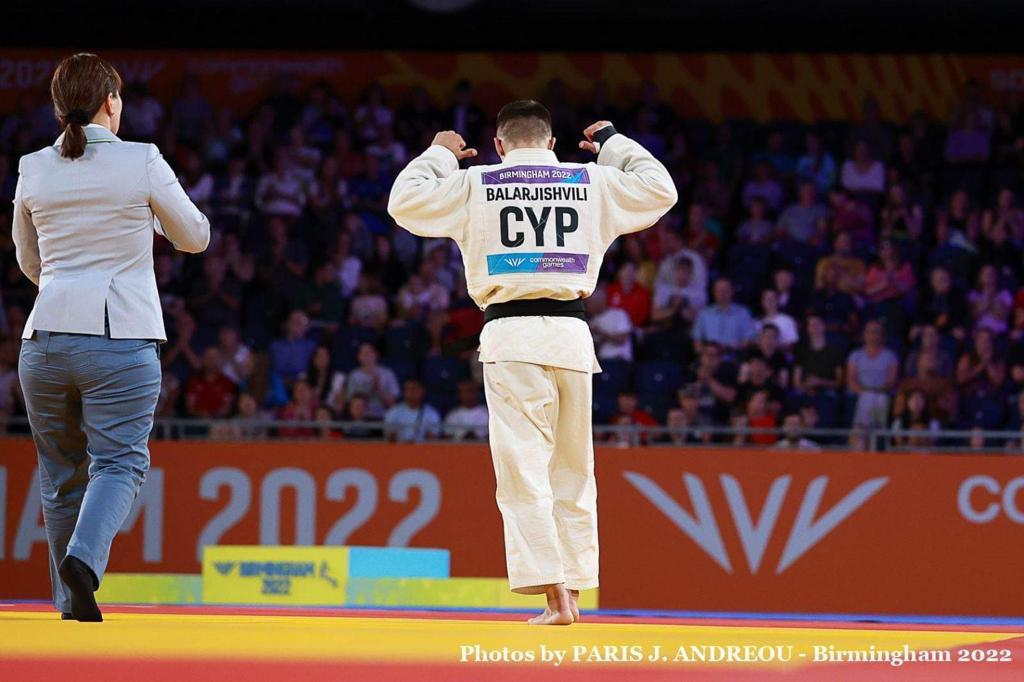 George Balarjashvivli won a historical gold at the 2022 Commonwealth Games in Birmingham (Photo: Paris J. Andreou)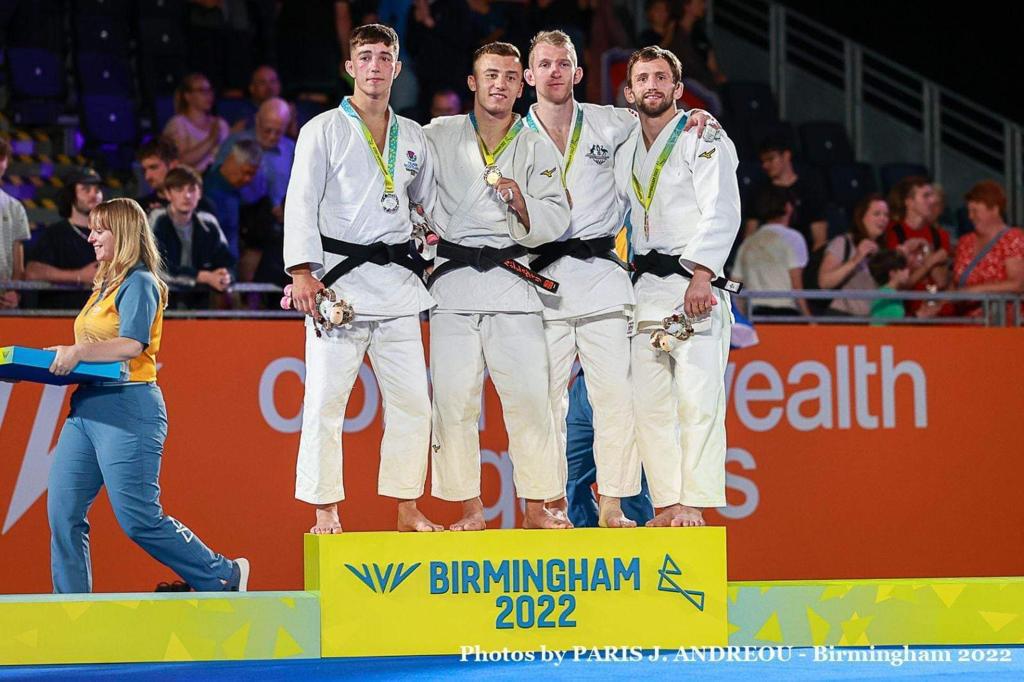 Podium of the -66 kg category at the 2022 Commonwealth Games where George Balarjashvivli took Cyprus to glory (Photo: Paris J. Andreou)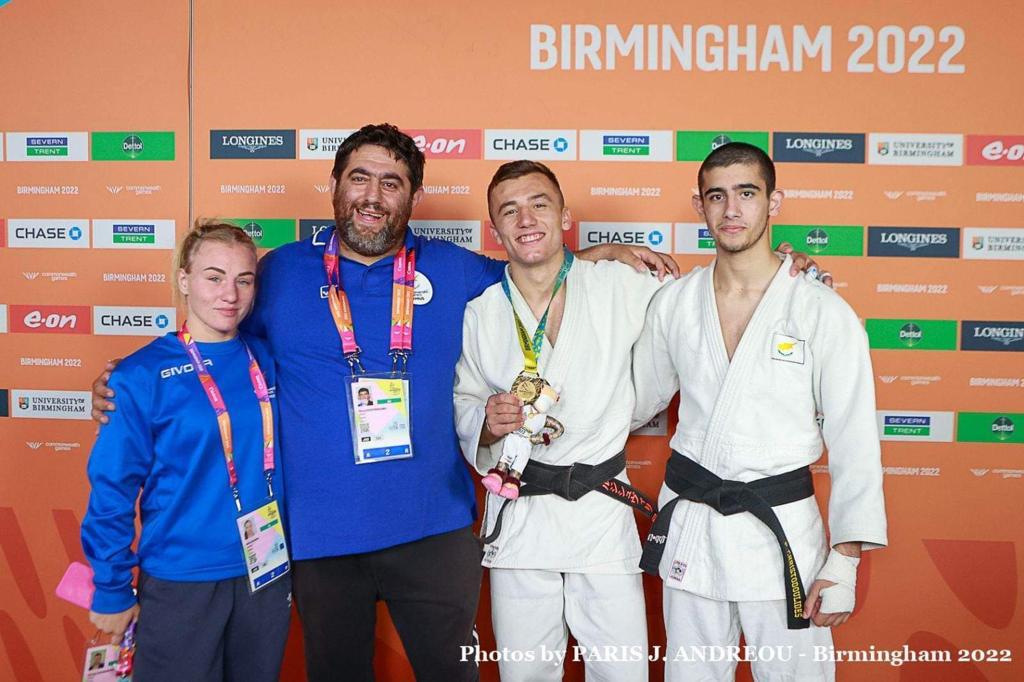 The Cyprus team at the 2022 Commonwealth Games in Birmingham (Photo: Paris J. Andreou)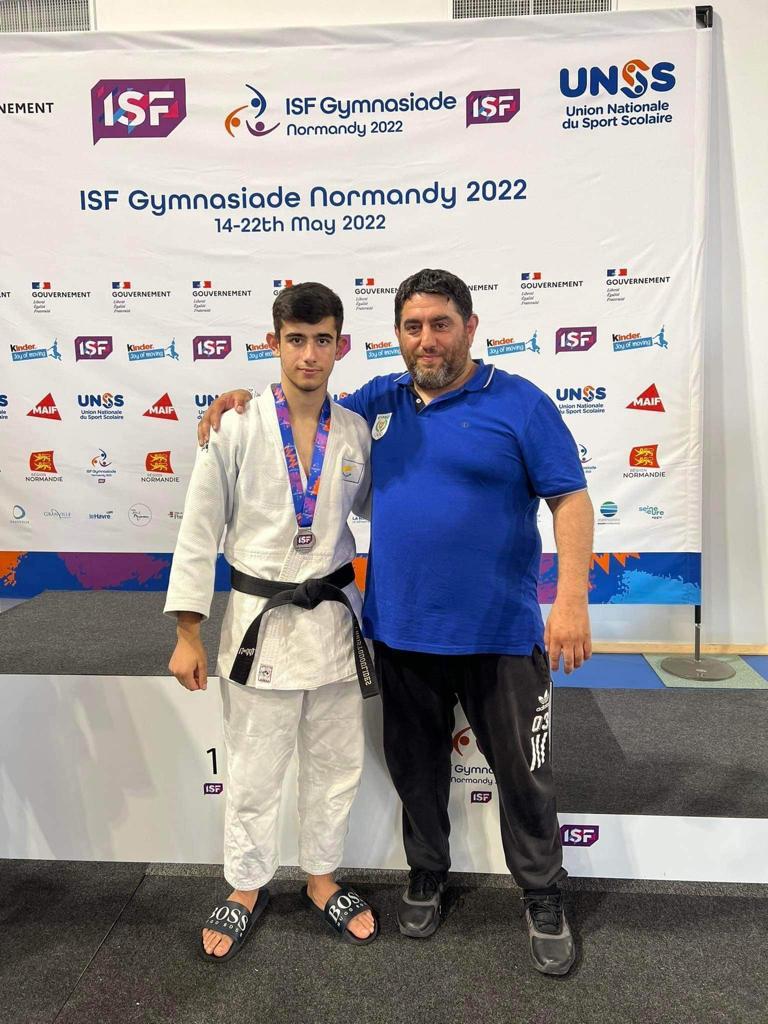 Christos Christodoulides constantly seeks to expose the Cyprus judo team across all ages and stages (Photo: Christos Christodoulides)
The success in changes speaks for itself as 2022 marked the first ever gold medal for Cyprus in judo at the prestigious Commonwealth Games. Although in 2002, Christodoulides was a step away and settled with silver, 20 years later, Georgios BALARJISHVILI shone for gold in the -66kg category. The team also won European cup medals and clinched onto a few 5th and 7th places at qualifying events.
Gold at the Commonwealth Games and also some good places 5th and 7th helps a lot because it shows to everybody how much Cyprus Judo has improved, because at such events [Commonwealth Games] where all sports are participating the government sees more clearly the level of each sport. The gold medal from Balarjishvili will surely put him and us in a better financial programme from the government and perhaps with some possibility of sponsors.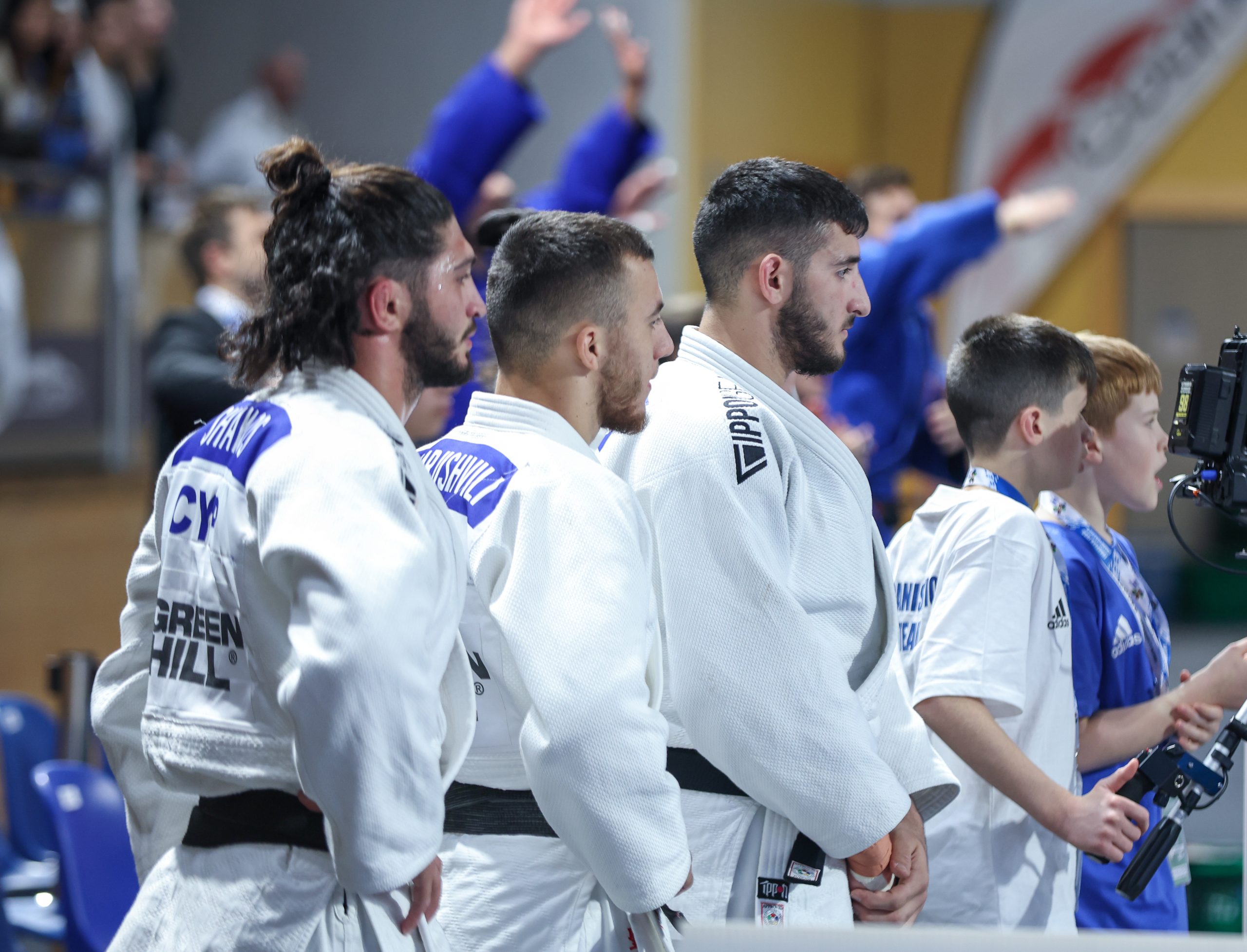 Part of the Cyprus judo team during the final of the 2022 Small States Europeans mixed team event
The team won silver at the mixed team event during the Small States Europeans 2022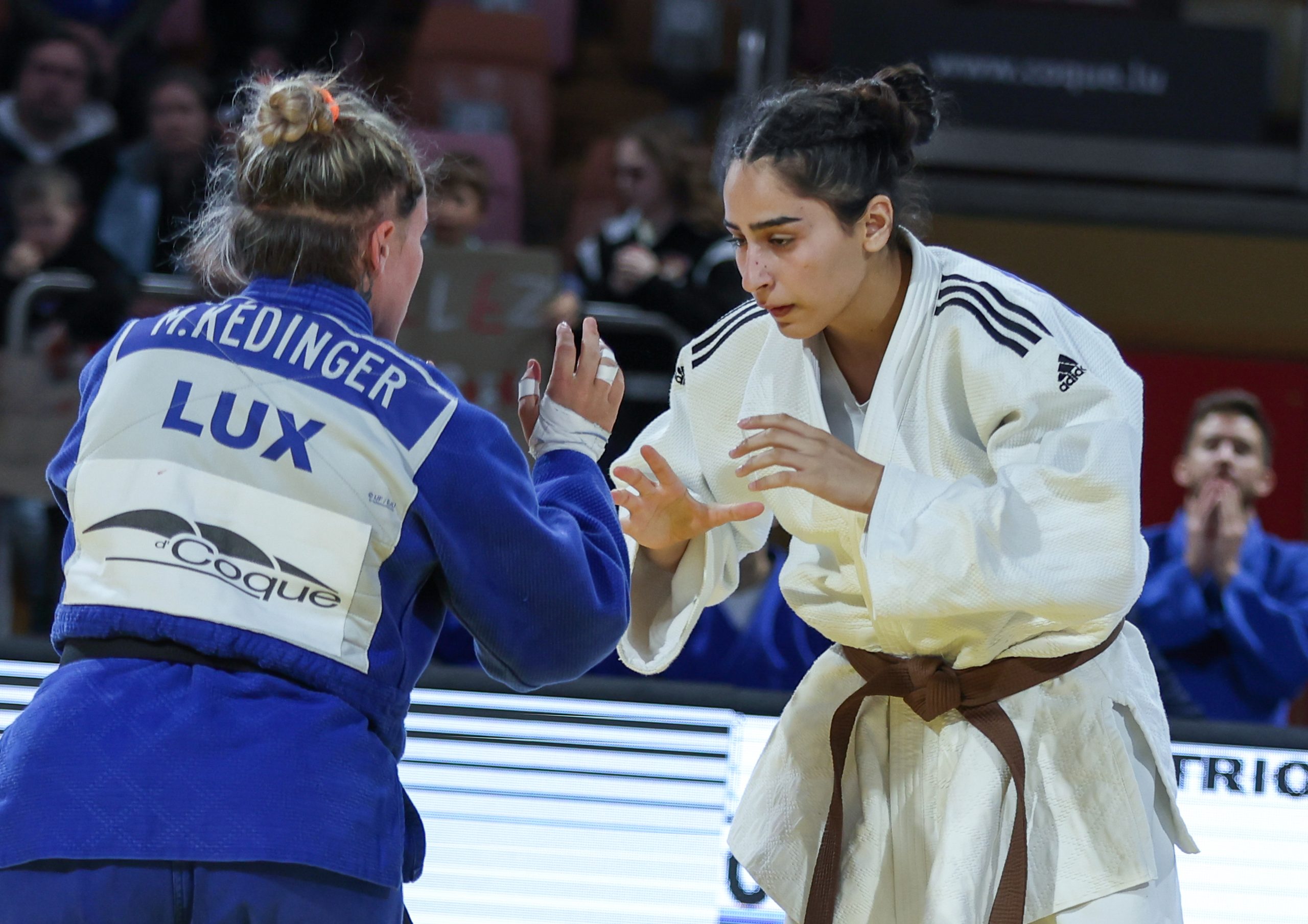 Cyprus has a new set of up and coming rising stars, here, in action at the Small States Europeans 2022
To top all joy, last year, they clamed numerous titles at the newly introduced Small States European Championsips too. This was also special and remains an importance.
I think that the participation of our athletes in this high-level competition helps to boost their confidence. The newly introduced Small States Europeans gives the opportunity to athletes to qualify easily and at the same time, for us as a federation, it gives us the opportunity to distinguish the athletes who are able to participate at higher level competitions.
Not only athletes' confidence is boosted because of their success but also the media published their achievements. They didn't have any other recognition, which is one of the reasons I think the yearly continuation of this tournament is very important.
Cyprus as a country has always had a main role in these competitions, as a result of the big recognition and publicity to our country. Also, after any achievement in these competitions different sport organisations could promote you to some programmes which considered athletes. For example, if someone got the 7th place at the Continental Open would not have the necessary publicity as opposed to someone who got the 1st place at a tournament as such.
The team will now continue their robust work with the heartfelt support from their community. Primarily, Christodoulides would like to see judoka represent Cyprus at the World Championships in Doha 2023, a tournament which requires a certain standard of qualification. Another short term goal would be success at the Small States Games which will take place in Malta at the end of May. Finally, still within the foreseeable future, a vigorous climb on the world ranking via Grand Prix and Grand Slams is also the target. As per Cyprus judo's long term plans, the primary goal would certainly be a spot or two at the Paris 2024 Olympic Games as well as organising EJU events locally. There are personal goals involed in this process for Christodoulides too. 
My main target as a Technical Director of Cyprus Judo Federation is to advance judo in Cyprus either through our athletes' achievements or the extention of judo organisations in Cyprus. In order to achieve that, it needs a lot of effort and unity from all the factors. The support from the European Judo Union is really helpful to achieve our goals. Cyprus is a small country but the last 2 years we have proven that our judo level is satisfying, and of course, we can practice and improve much more. We are ready for more.
Judoka
Author: Szandra Szogedi
---