For the first time ever, the Prime Minister of the Czech Republic, Andrej BABIS visited the European Judo Open in Prague.
"It is a big pleasure for me and an honour to be at the opening ceremony at the European Judo Open 2018. For our small nation sport is very important. The government supports different sports and judo belongs to it. With Olympic Champion, Lukas Krpalek, we have an idol who is now the role model for our children. It is really fantastic what he has achieved."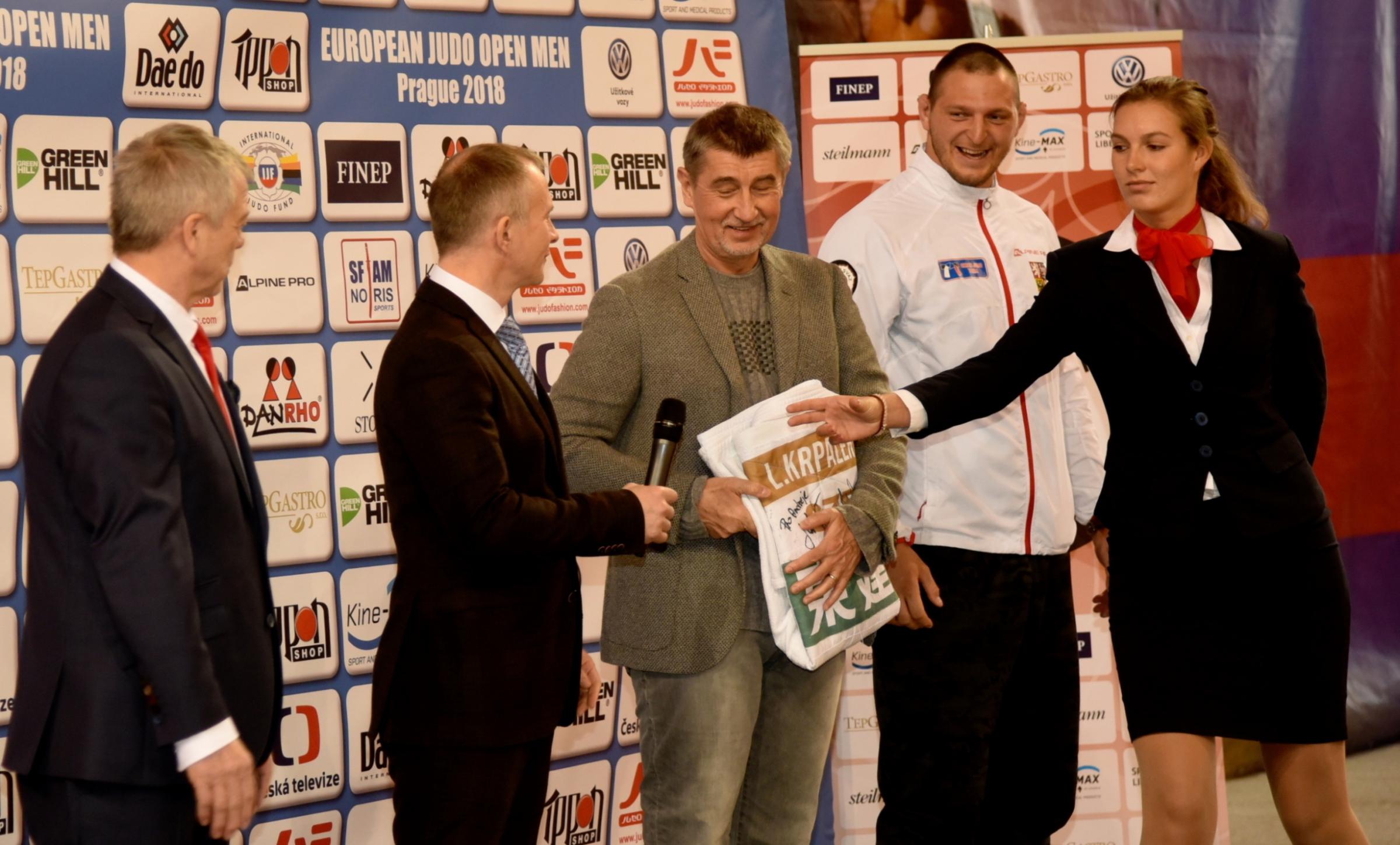 For the final block he wished fair fights, good luck and for the organizers a successful tournament. Mr. Babis received a special gift from Lukas, a judogi with the golden back patch on it which symbolizes the gold medal from Rio 2016.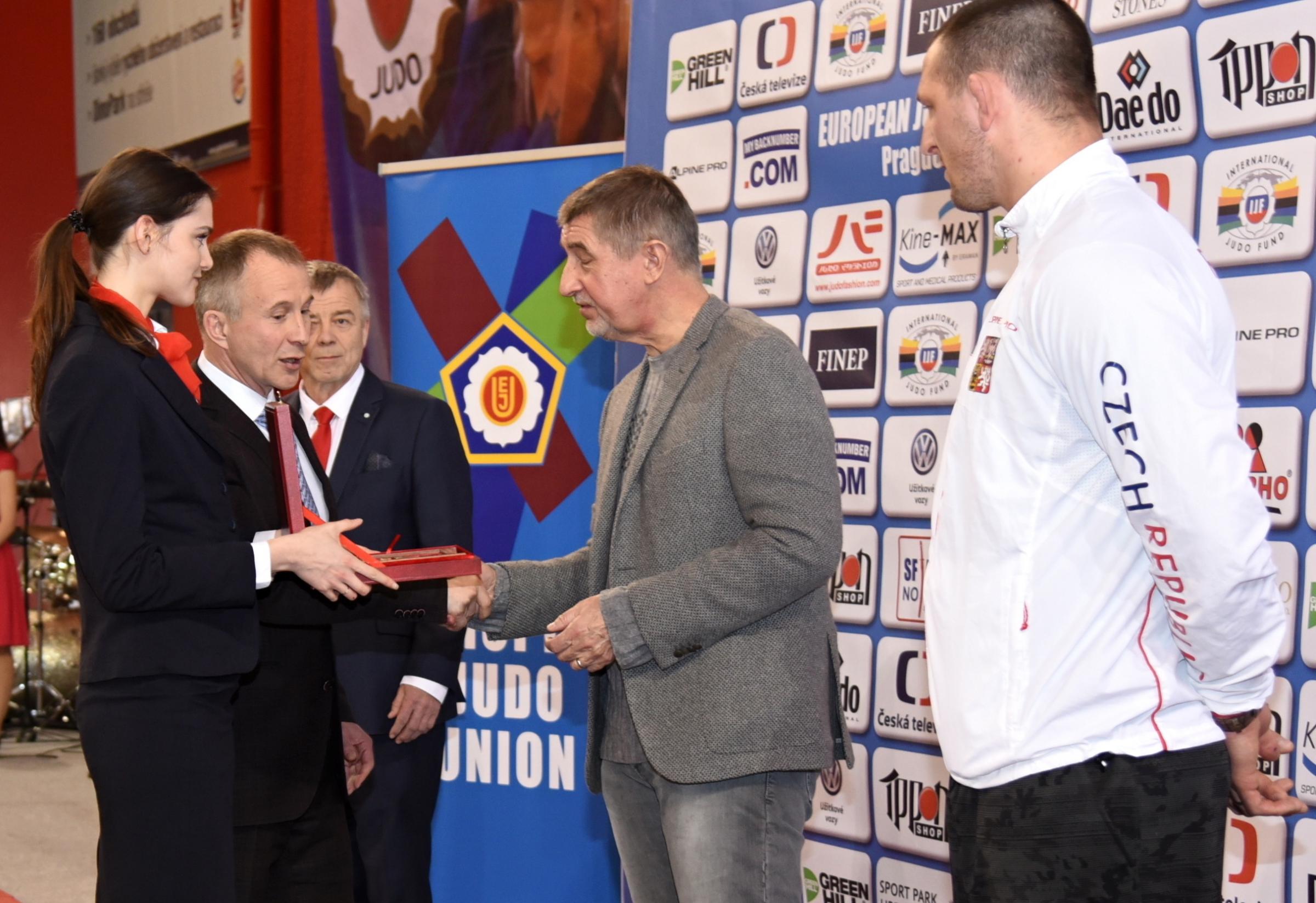 The President of the European Judo Union, Sergey SOLOVEYCHIK handed over a special gift to Lukas Krpalek and Andrej BABIS. Mr. Soloveychik further explained:
"It is a big honour to meet the Prime Minister of the Czech Republic. We are very proud because of the interest of the politics to our sport. His visit shows us the synergy between the government with its' support and the Czech Judo Federation which is doing excellent work. A result of this is Lukas Krpalek and this is a good example to other countries."
Mr. Soloveychik wished all Czech judo fans a second gold medal at the Tokyo Olympic Games in 2020.
Judoka
---