Day five certainly saw some surprise early exits in the women's -70kg from the likes of Margaux PINOT (FRA) as well as disappointing ends in the mens -90kg category for Mammadali MEHDIYEV (AZE), Axel CLERGET (FRA) and TOTH Krizstian (HUN), all in touching distance of the quarter finals.
We can however, say that Europe are truly ruling the women category today, taking seven of the eight final block positions.
The first semi final place went to the #1 seed, current European champion and world bronze medallist, Sanne VAN DIJKE (NED). After an uncertain journey to Tokyo, contending with her team mate for the spot, she has absolutely proven so far that this is her Games. With Van Dijke in the semi this placed Alice BELLANDI (ITA) in the repechage. Also a brilliant day so far for the last qualified athlete from Europe!
Current world champion, Barbara MATIC (CRO) wasn't so fortunate today as she faced Austrian Michaela POLLERES who appears to be running off the fumes of team mate Shamil BORCHASHVILI who took bronze in the -81kg category yesterday.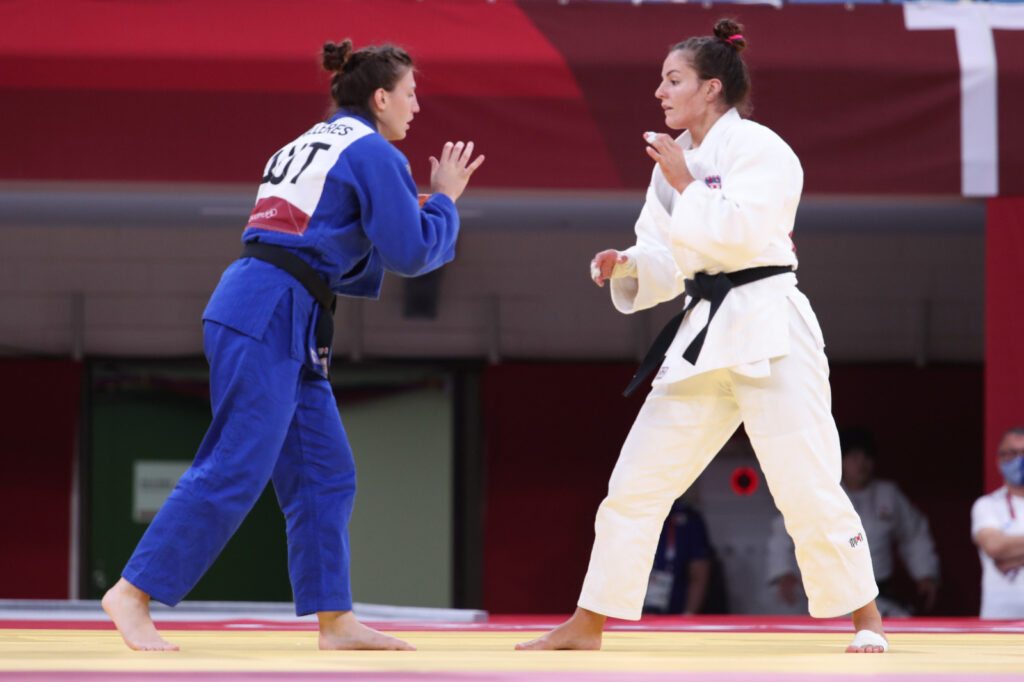 Things are starting to turn around for the Russian Olympic Committee athletes, Madina TAIMAZOVA ahad a tough start but took her place in the semi final after defeating Elisavet TELTSIDOU (GRE).
Giving it her all, Giovanna SCOCCIMARRO (GER) put in some strong performance this morning but was unable to defeat home favourite, ARAI Chizuru (JPN) for a place in the semi final, however she still has chance of a medal as she goes in to the repechage against Teltsidou.
The first of the mens quarter finals was between current and double world champion, Nikoloz SHERAZADISHVILI (ESP) and Mikhail IGOLNIKOV (RUS). This is always a difficult right vs left match up as the pair are continuously looking for the uchi mata opening. In the end it was an attempt from the Spaniard that took them to the ground where Igolnikov applied shime waza to put him in the semi final.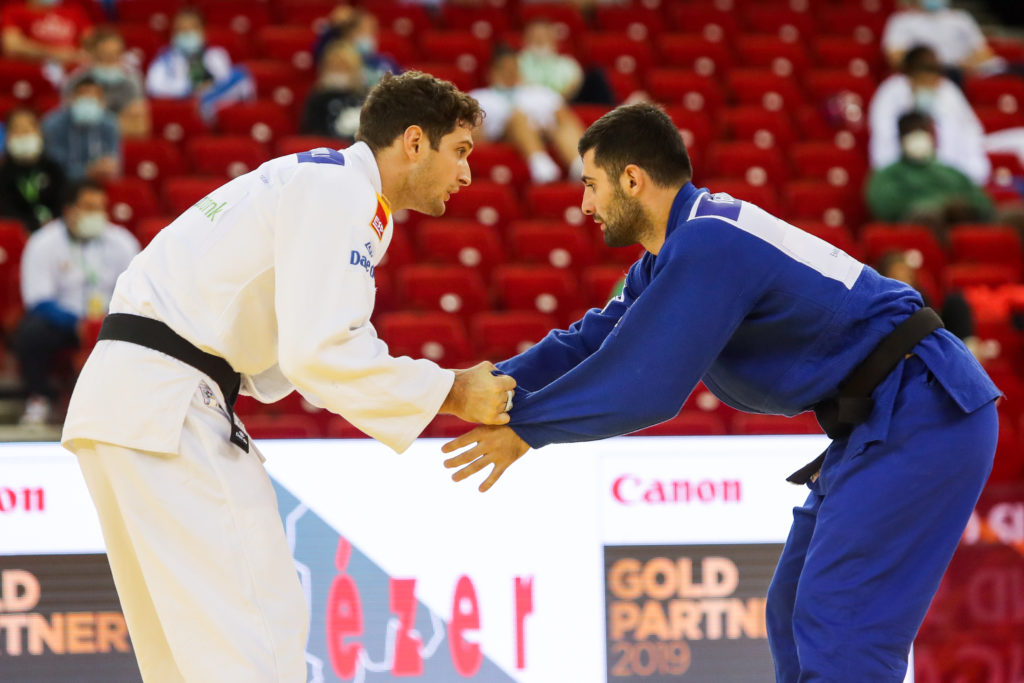 Next up was Lasha BEKAURI (GEO), who some thought wouldst make it to Tokyo after what looked like a potential injury during the mixed teams championships. His shoulder may be supported with plenty of tape however that hasn't prevented him performing as usual today. His quarter results in disqualification for this opponent, Davlat BOBONOV (UKZ).
The Dutch tried to continue their success in the mens with 2019 world champion, Noel VAN T END but it wasn't going to be easy getting past world silver medallist, Mihail ZGANK (TUR). It was an even match but golden score got the better of Van T End and his attacks were weakening, and Zgank made it known. Eventually, the Dutch was awarded a third shido and went to the repechage.
Zgank awaited to see who he would face in the semi-final between Eduard TRIPPEL (GER) and Toth. The contest ended in favour of the unseeded German who simply couldn't be stopped in his preliminary rounds, also defeating 2017 world champion, Nemanja MAJDOV (SRB) 2015 world champion GWAK Donghan (KOR).
Judoka
Author: Thea Cowen
---