Today the Croatian Judo Federation marked ten years since the first Zagreb Grand Prix and could be happy in the end, three gold medals were earned for Europe, all of which were firsts in a Grand Prix for the ultimate champions.
Kicking things off were Marusa STANGAR (SLO) and Andrea STOJADINOV (SRB) in the -48kg weight class, both have been on a medal-collecting streak this year but it was Stangar that stole the bronze medal with a 20-second hold in osae komi. It wasn't long until Laura MARTINEZ ABELENDA (ESP) pulled off the same, however she was only required to hold for ten seconds after throwing with o soto gari for waza ari against Abiba ABUZHAKYNOVA (KAZ).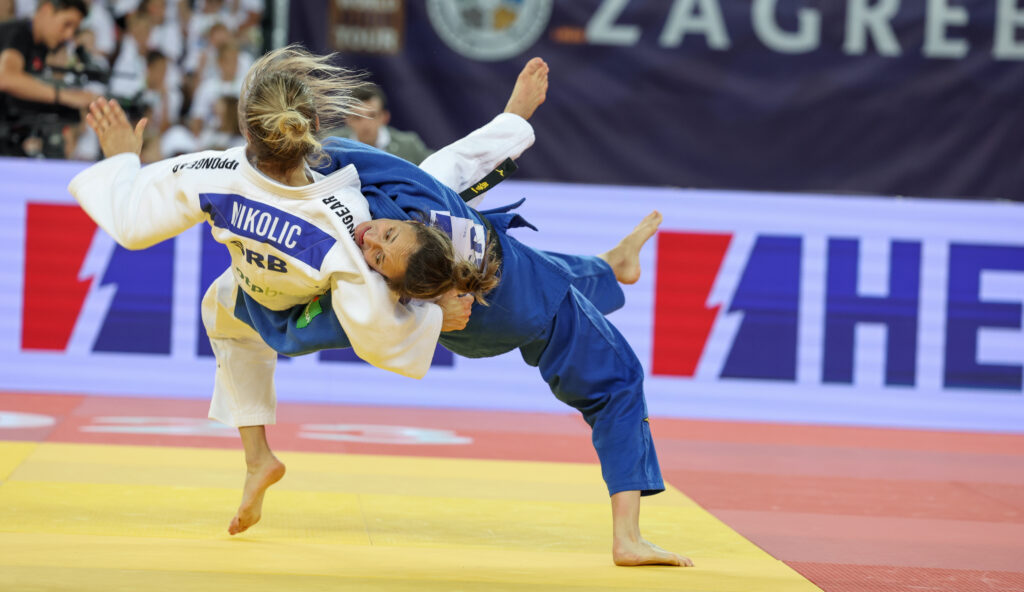 Starting the collection for Spain, Martinez was then followed by team mate Mireia LAPUERTA COMAS who faced Milica NIKOLIC (SRB) for the gold medal. The pair have fought on a number of occasions with Nikolic winning all but one, however she wasn't off to a good start as Lapuerta scored in the first forty seconds with o uchi gari. Another minute passed but it was clear who controlled the contest and a huge ura nage brought Lapuerta her first Grand Prix gold.
I really came in today with no expectations, I certainly didn't think I would take the gold because I was sick last week and didn't think I was well prepared but maybe this is my key, to relax more and not have so much stress. I tried not to think about a medal or points and just enjoy myself and do nice judo. Even in the final against Nikolic, she is one of my most difficult opponents and I've lost to her a few times before, so I'm really happy with my first Grand Prix gold and now I will take some time to rest.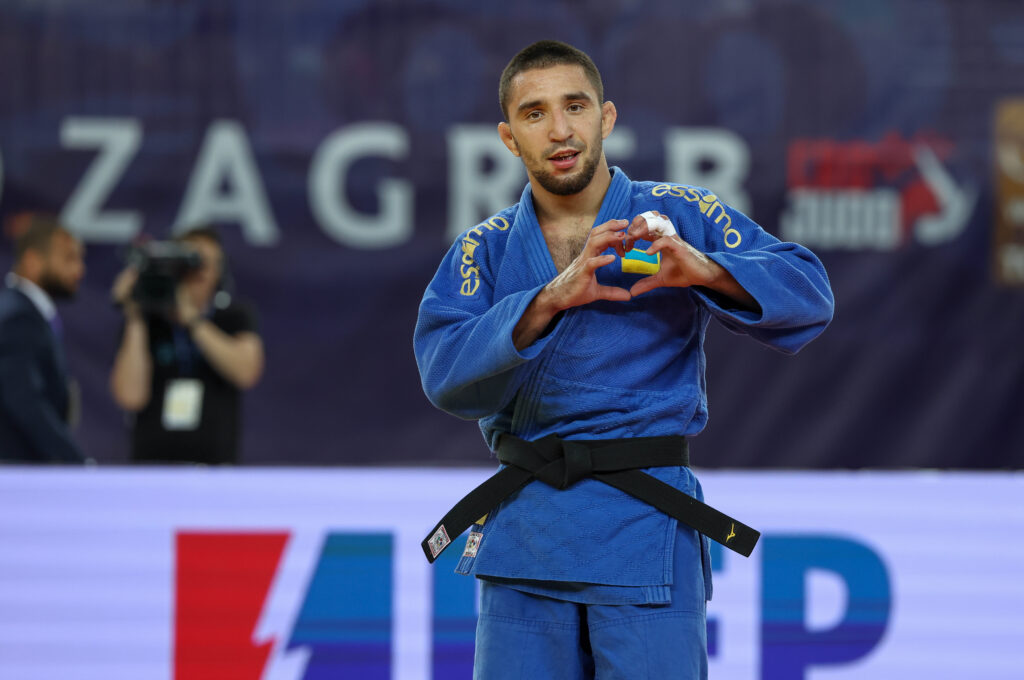 In the -60kg category, there was great excitement for the final as Ahmad YUSIFOV repeatedly struck with kata guruma in an attempt to score but was unable to break through the blockade of Dilshot KHALMATOV (UKR). This was the third final in 2023 for the 25 year-old Ukrainian athlete who was in a desperate bid to take gold. The pair took the final in to golden score with a shido each, yet two more were acquired by the Azeri athlete, awarding Khalmatov his gold at long last.
In the -66kg and -52kg categories, Europe were out of luck and the two gold medals went to Brazil's Willian LIMA and Jessica PEREIRA.
Closing the first day was an all-European podium for the -57kg category. Daria BILODID (UKR) and Kaja KAJZER (SLO) claimed the bronze medals, and going head to head for the last gold were Veronica TONIOLO (ITA) and Marica PERISIC (SRB). The latter made changes as of recent in terms of training and finding ways to develop further and it certainly seems to be paying off. Two-time U23 European Champion, Perisic, took her first Grand Slam gold this year and can now be happy with a straight IJF World Tour collection as she dominated against Toniolo, throwing with sumi gaeshi for waza ari and transitioning seamlessly in to osae komi. Though the majors on the tour are finished for 2023, she now has sights set on a world and masters title.
We first fought in 2020 in the pandemic times, since then on camps and in competition we have met a lot, I think it is the case for the top fifty girls really, we are constantly travelling and training together so we get to know each other very well. My goal and instruction [she laughs] was to listen to my coach and I did exactly that! Now I have the gold medal. Next for me is the Baku Grand Slam and I have the European Championships to focus on, also in December a very special competition for me is the European Club Championships because it will be in Belgrade and we really want that both the men and women's Red Star team take the gold.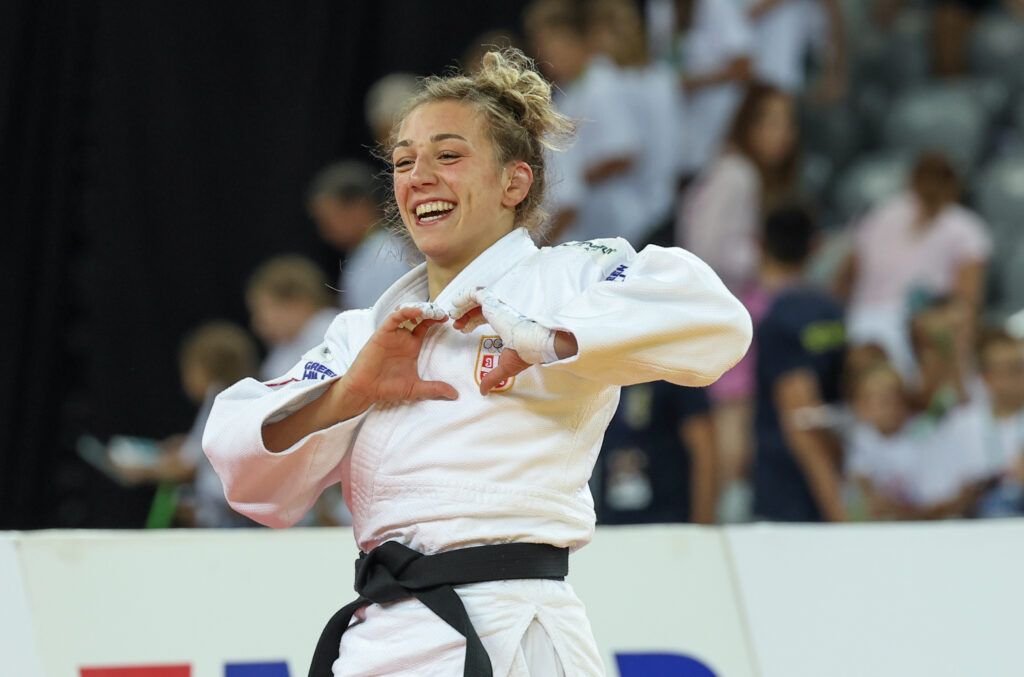 There is still a busy calendar for many of these athletes, some on the IJF and some the European Tour, and we have many more to come this weekend. Tomorrow we see the -73kg, -81kg, -63kg and -70kg weight categories competing with great focus on the latter category with home favourites, double world champion, Barbara MATIC and world vice champion, Lara CVJETKO. The live stream will start at 09:00 local time at JudoTV.com.
Judoka
Author: Thea Cowen
---