It was a much earlier finish in the Nippin Budokan today following the preliminary rounds for the -100kg and -78kg categories. In both weights we have a European in each semi final.
You can expect to see the -100kg #1 seed Varlam LIPARTELIANI (GEO) there against Aaron WOLF (JPN). To earn his place he had to defeat some strong contenders including Ramadan DARWISH (EGY) and Shady ELNAHAS (CAN). It was an exhausting quarter -final which ended in some encouraging words from the Canadian to his successor. This is judo.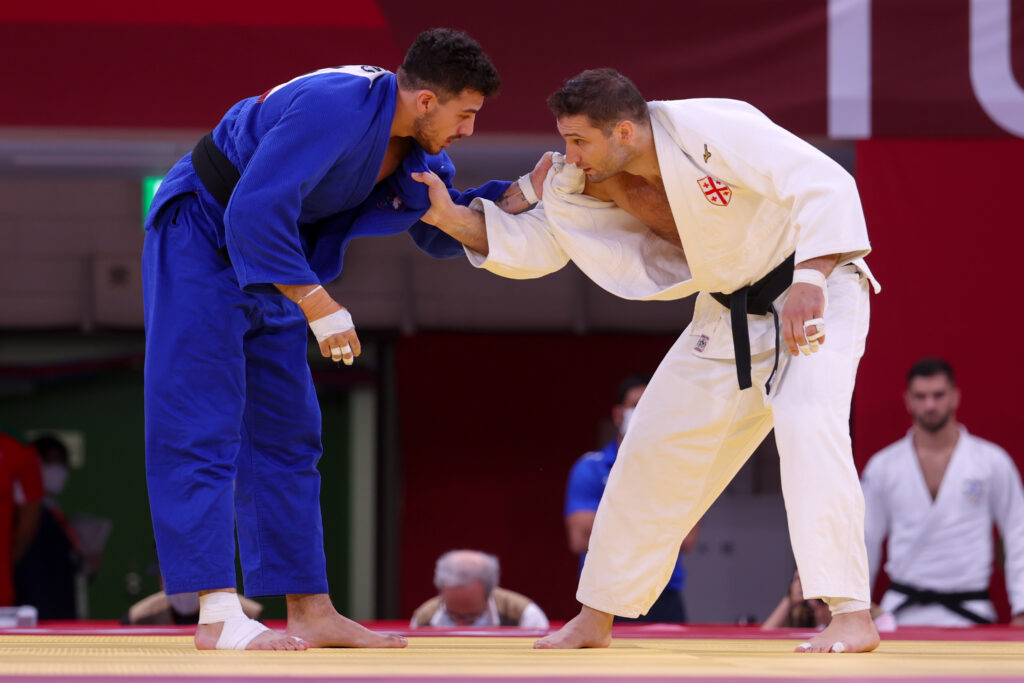 It was only in the final 30 seconds of the quarter final between Wolf and Peter PALTCHIK (ISR) that the home nation representative managed to score, sending Paltchik to the repechage.
An all-European quarter was between the current double world champion Jorge FONSECA (POR) and the ROC's selection, Niyaz ILYASOV. Continuing on from his world performance in Budapest, the Portuguese powerhouse seemed to still be very much on his journey to gold, but Ilyasov didn't give it away. Two shidos were picked up by each and eventually, 3.55 in to golden score, Fonseca put a waza ari on the board.
The last semi-final place went to CHO Guham (KOR) following a great bout against Karl-Richard FREY (GER). It was yet another golden score affair whereby a counter earned Cho his advancement and put Frey in to the repechage with Ilyasov.
It was also the case that the -78kg #1 seed Madeleine MALONGA (FRA) will be continuing her bid for gold after a gruelling quarter against ANTOMARCHI (CUB). The Cuban evened the score with 48 seconds on the clock causing the contest to run in to golden score. A switch to ko uchi gari put Malonga in the semi.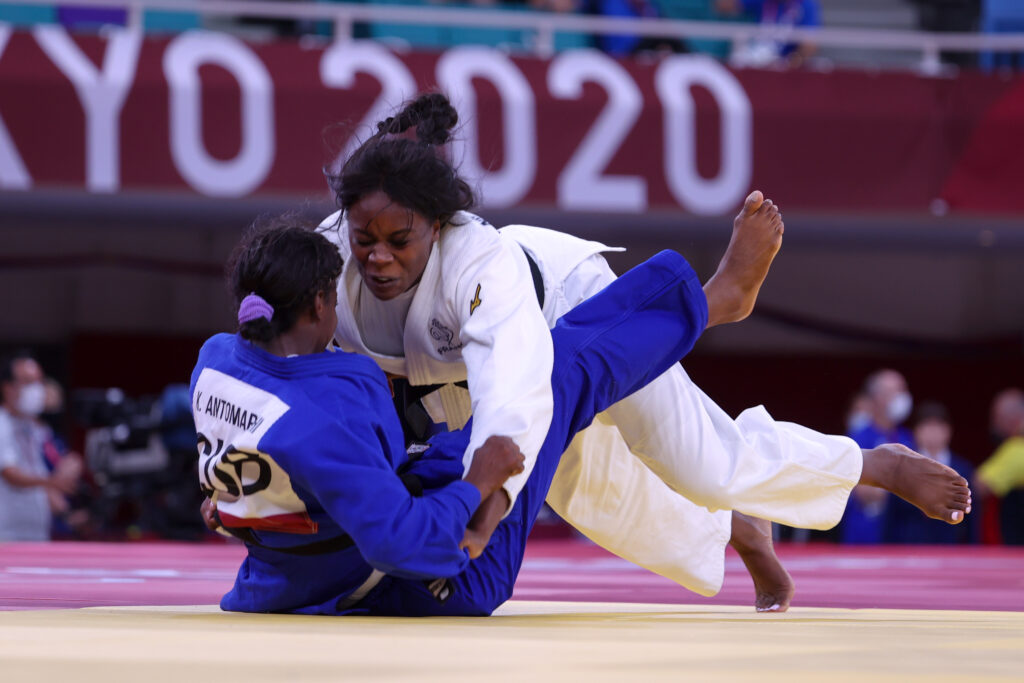 The quarter between Guusje STEENHUIS (NED) and YOON Hyunji (KOR) unfortunately ended in shidos for the Dutch woman which sent her to the repechage.
Japan also ended another European gold medal hope in Aleksandra BABINTSEVA (ROC) with a strange in normal time.
Next up was current world champion, Anna Maria WAGNER (GER) who had a tough contest against Mayra AGUIAR (BRA). After an exhausting 3.45 in to golden score, Wagner was finally able to counter the Brazilian for her place in the semi.
Judoka
Author: Thea Cowen
---