DAY TWO
-63kg
The #1 seed OZBAS Szofi (HUN) is the current Junior World Champion, Junior European and U23 European Champion. She is the one to watch and for her opponents she is the one to beat. Outwardly, her calm demeanour and her strategic judo style is proving a real success as she steps up a level. Now Szofi is the 'talk of the town' in the world of judo following her superb performance at the latest Grand Slam at home in Hungary.
The number two seed, Anja OBRADOVIC (SRB) is a seasoned competitor at this level and has been for a considerable amount of years. Anja won her first Junior European medal at 16 years old, and since then has accumulated a total of two Junior European, one U23 European and two Junior World medals but has yet to make it to the top of the podium. The robust Serbian athlete may have fallen short in her last 3 contests against the number one seed, but she is always here for the fight and maybe this is her time.
Coming in as the #3 seed is Laura FAZLIU of Kosovo. Laura is a big thrower; she is strong, and we have seen her growth as a judo competitor. With a bronze last year at the Junior World and European Championships, and a super win just last month at the Senior Continental Cup in Dubrovnik we are sure Laura will bring her A game on the day.
In a strong field, Renata ZACHOVA (CZE) has a real chance. The Tel Aviv Grand Prix medallist from earlier this year has already made it into an U23 European Championship final in 2018, proving she more than capable on her day. Not looking past Croatia's own, Katarina KRISTO has certainly proven her performances on the cadet stage, taking a World bronze last year as well as a silver medal in the EYOF. KRISTO could surprise with the home advantage.
-70kg
Maya GOSHEN (ISR) is the #1 seed in this field, the Dubrovnik Senior Cup bronze medallist will be determined to take home a medal this week after missing out on a bronze in the 2019 Junior European Championships to Martina ESPOSITO (ITA).
Challenging GOSHEN will be the French hammer and 2019 Junior World bronze medallist, Morgane FEREOL. She is gradually making her way up the ladder, starting off well as a cadet taking a Cadet European silver in 2017.
Another impressive cadet talent is Yael VAN HEEMST (NED). The young Dutch made herself known in 2019 and was always stepping on the podium at major events with her World and European Cadet bronze medals and a stunning EYOF silver. Porec will give Yael the opportunity to turn the tables as in all of those events, the one player preventing her from taking that gold medal was Ai TSUNODA ROUSTANT (ESP).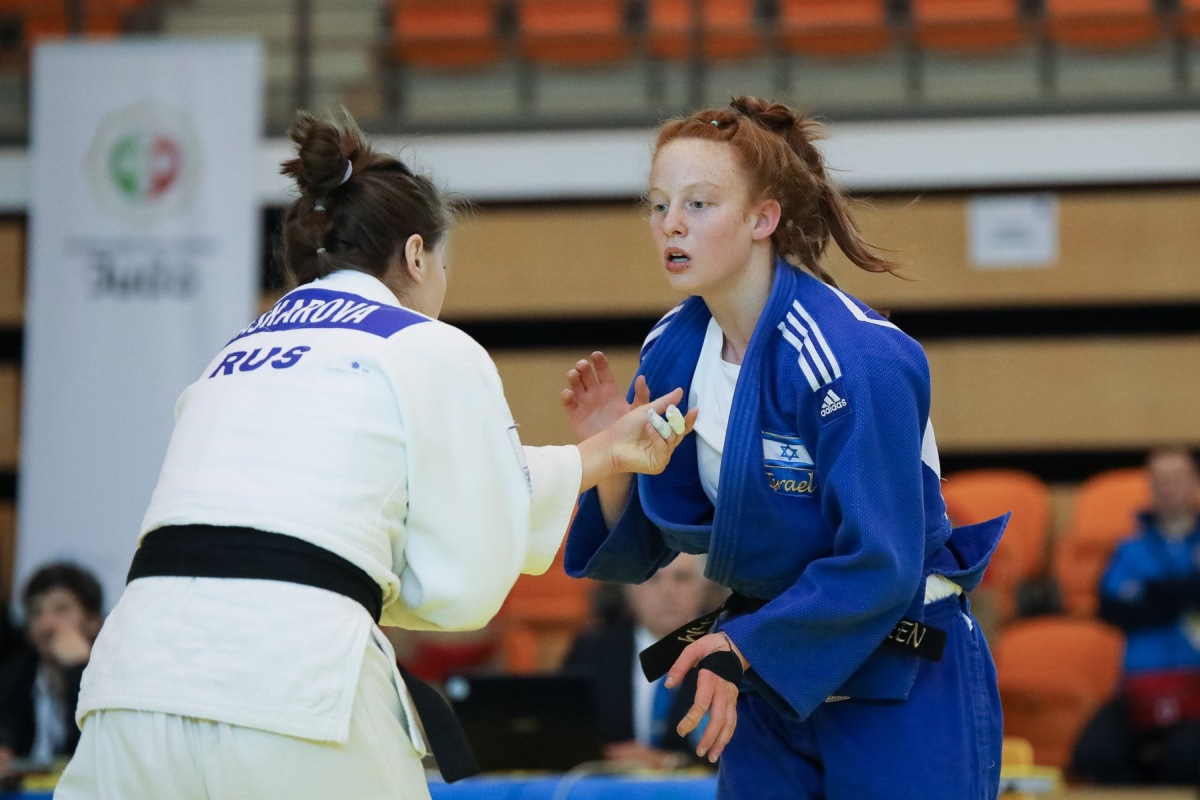 Morgane FEREOL (FRA)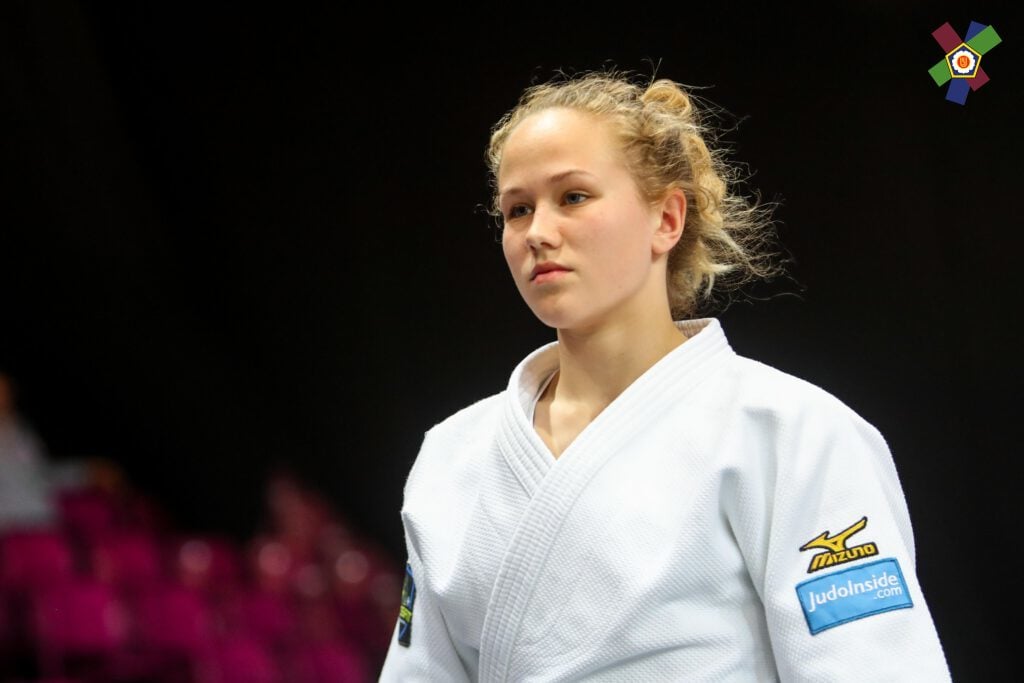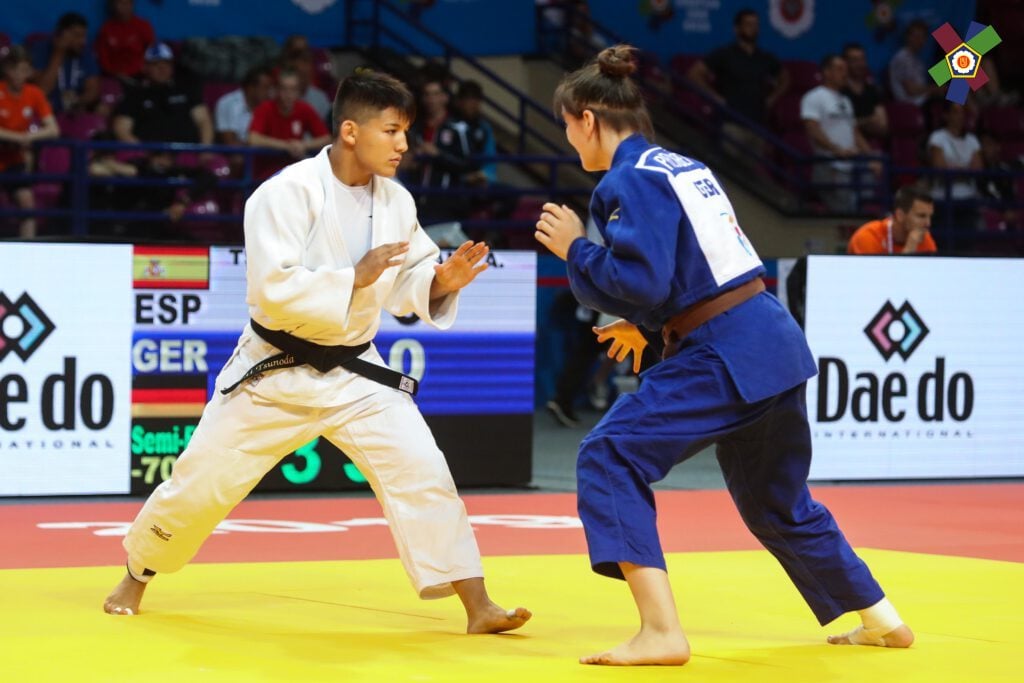 Ai is a cadet hopeful turned senior staple. The 18 year-old gem of the Spanish team has bested her opponents at cadet level, taking all major gold medals; World, European and EYOF. She stepped on to the junior stage last year, only losing out to Kelly PETERSEN-POLLARD (GBR), settling for a well-deserved European silver. As if 2019 wasn't impressive enough, Ai snatched her opportunity at senior level, wowing crowds in Tel Aviv and taking a Grand Prix bronze and later a 5th place in the Dusseldorf Grand Slam, missing out on the bronze to the 2019 Senior World bronze medallist and European Games Champion, Margaux PINOT (FRA).
Can she continue to impress us and take the gold this year instead?
-73kg
Though not the top seed, he is certainly an eye catcher in the line up, Petru PELIVAN (MDA) took his first senior medal last week in the Budapest Grand Slam and what a performance it was! Coming away with a bronze medal, he is a new threat to the seniors and will bring his efforts to the Junior stage this week.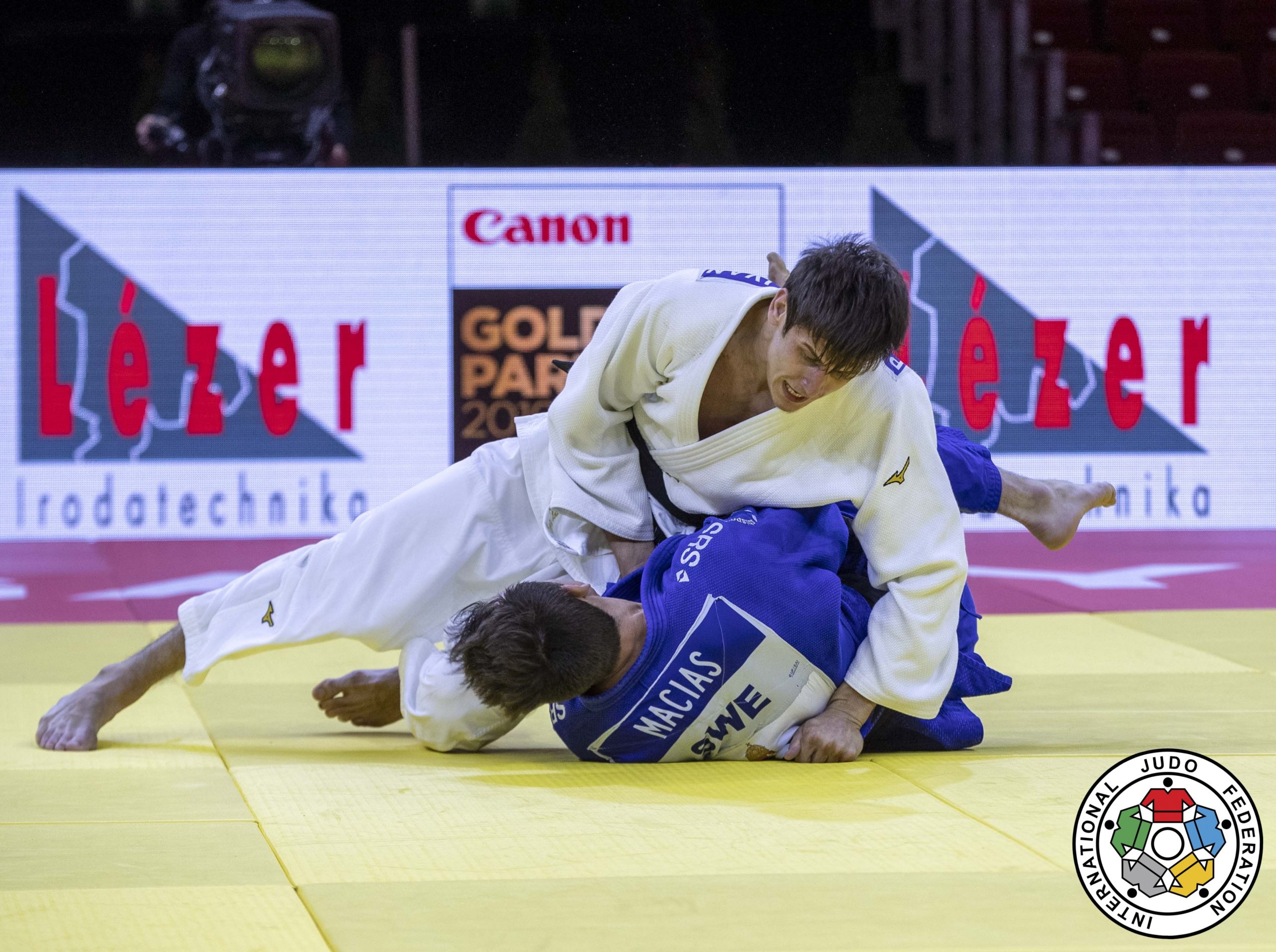 Challenging PELIVAN is the #1 seed, Edoardo MELLA (ITA) and Adrian SULCA (ROU). The former took bronze in the Junior World Championships in Marrakesh, having only lost out to the eventual winner from Tajikistan. SULCA is working tirelessly to make his mark on the junior scene as he advanced from a wealth of success at cadet level, with a Continental Championship medal and taking a blinding gold medal in the Youth Olympic Games in Buenos Aires. This time away from competition is delivering us many surprises, cadet and junior level athletes have worked hard to develop their strength in order to compete at the higher levels so this has been blown wide open.
-81kg
This category could potentially offer us the most fierce competition on day two. It holds the return of Vladimir AKHALKATSI (GEO), World Junior Champion 2019 and U23 European Champion 2018.
He comes with team mate, Giorgi SHERAZADISHVILI. We see this name on the IJF circuit constantly but here comes new blood. Giorgi took a European Championship medal at cadet level and is now trying his luck in the juniors after success in a series of Junior Continental Cups last year.
Giorgi is unranked and unseeded so we will have to wait and see what he can deliver to us on the day. However, other unranked, unseeded athletes will be sure to impress. Adam KOPECKY (CZE) wiped the floor at cadet level last year, stealing the European and World Championship gold medals in style, he's a small fish in a much bigger pond now but his judo will see him through.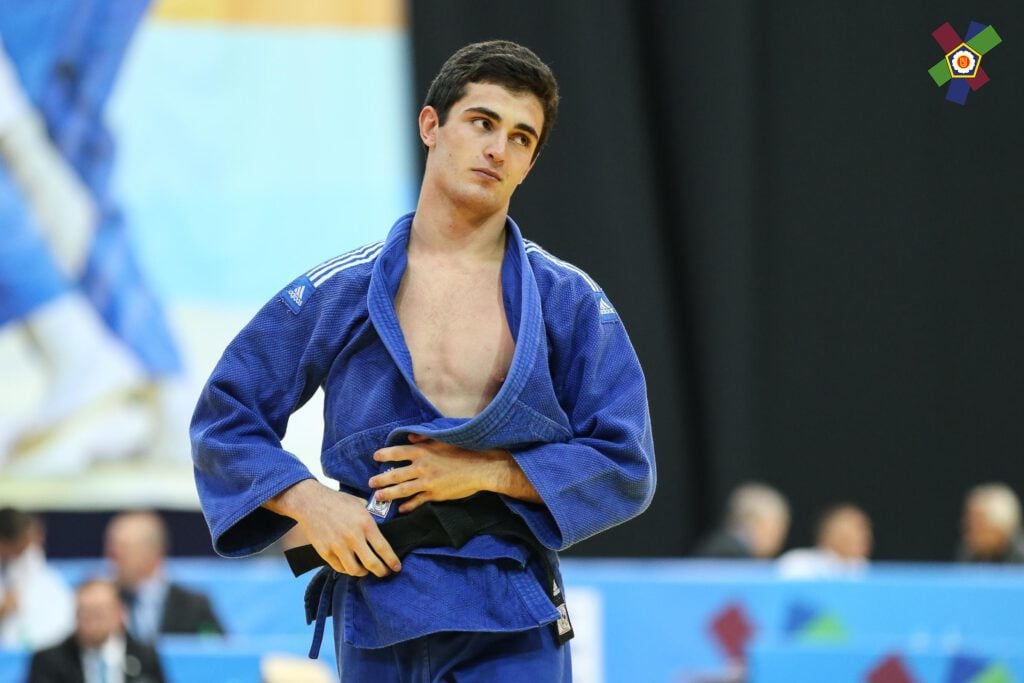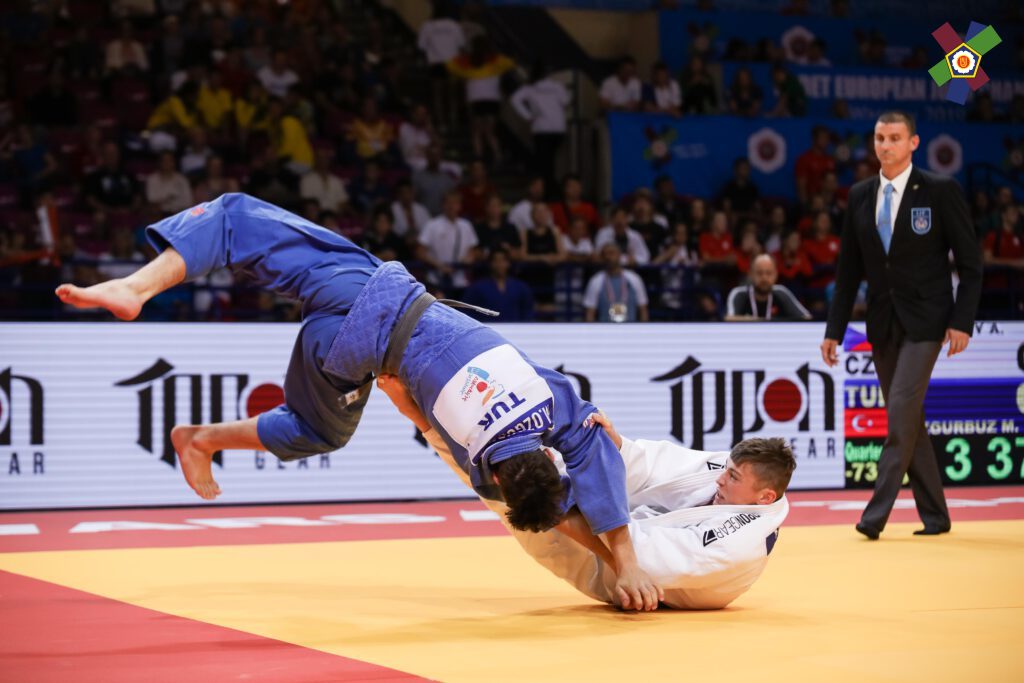 David KARAPETYAN (RUS)
Returning to the top of the table, David KARAPETYAN (RUS) is a podium regular and the 2019 Junior World Championships silver medallist, losing out to AKHALKATSI in the final, but would definitely make for a tremendous rerun if the two were to meet again.
It seems the European junior talent pool are already taking over the senior circuit, accruing medals in Grand Slam and Grand Prix events, but can they continue to take control with fresh meat hungry for the win?
Judoka
Author: Thea Cowen
---