Over the last weekend, Georgia hosted their inaugural Cadet European Cup in Gori, home to many of our present day champions, but focus is still heavily on the men when we think of the Georgian elite. More recently we can discuss the likes of Eteri LIPARTELIANI (-57kg) and Sophio SOMKHISHVILI (+78kg) as they progress on the senior circuit, Liperteliani is current number seven in the world, a huge step for a nation whose emphasis has been on their men's teams for decades, but times are changing. In Gori, three medals were earned by their cadet girls; Tamar SUKHIASHVILI (-57kg), Barbare GELASHVILI (+78kg) and Nino PAPIDZE (+78kg) who helped place the team third in the overall standings. So how did we get here?
Taking us on the journey is the man who is changing women's judo in Georgia, coach Giorgi TENADZE. A former athlete himself, Tenadze knows what it takes to be successful, holding Olympic, world and continental medals is just the basis. His commitment is something else.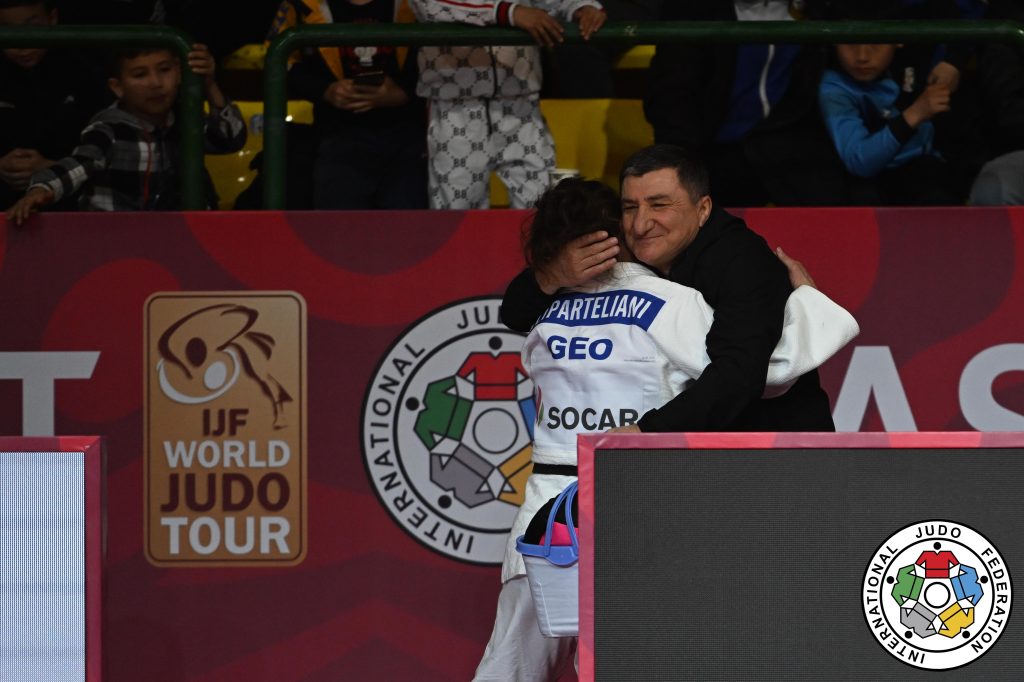 What was the case for women in USSR period?
There was women's judo in the Soviet Union. It was not as popular and widespread as that of men, however, at the 1989 World Championships in Belgrade, Yelena PETROVA took second place. There was an attempt to form a women's team in Georgia in the 80s. The team existed for some time, but it failed to progress further and disbanded as a result. In independent Georgia, since 2005, girls have appeared on tatami. Until then, in the beginning of the 90s, we had a very strong girl, Tea DONGUZASHVILI, but it was a hard period in Georgia and she was forced to continue competing for another country.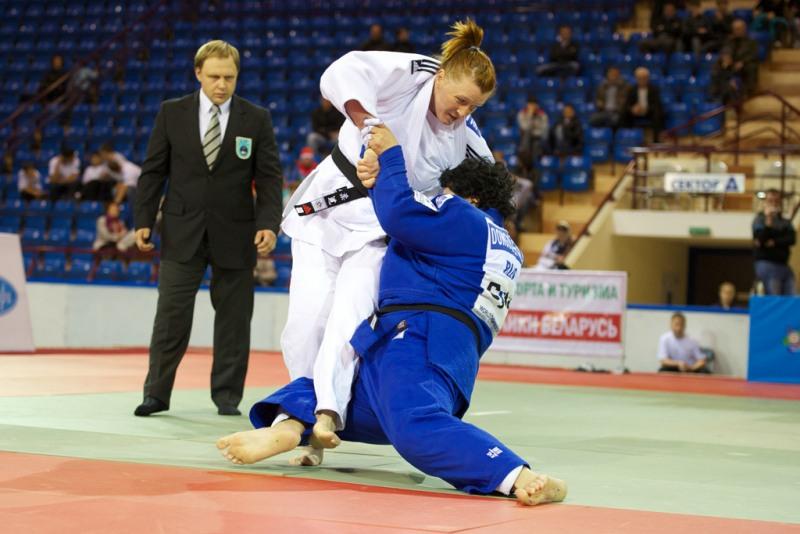 Some tangible results actually appeared from 2012, when our girls began winning medals at the international tournaments for cadets and juniors.
Former Dutch athlete Esther STAM joined the Georgian team, how did this make a difference?
Of course, Esther Stam competing under our flag caused a great resonance among teenage girls as well as their parents here. This led to more interest. Georgians started to follow all female competitions more closely. It was very natural as Esther was a very successful athlete, who brought the first historical medal (among women) to our country at the 2016 European Championships. Undoubtedly, Ester Stam's arrival played a big role in the development of women's judo in Georgia.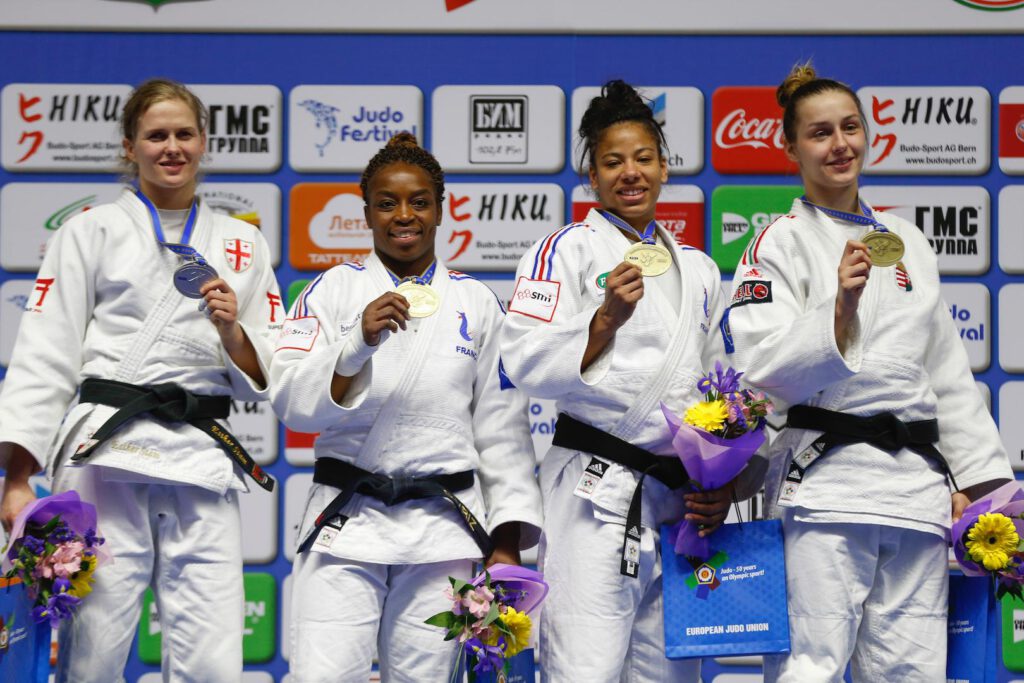 When did you feel a shift in women's judo in Georgia?
Around 2010, in two years Mariam JANASHVILI and then Mzia BEBOSHVILI started winning medals at various international youth tournaments, which was crowned in 2013 by Janashvili's European Championship among cadets.
This fact, of course, created a great spark of hope and we got there, in case of serious work, a bright future awaited this sport in our country. These successes were not overlooked by the state either. Since 2012, there has been more interest from the government, both financially and in terms of attention and support of any direction. Since then, this interest has been growing every year.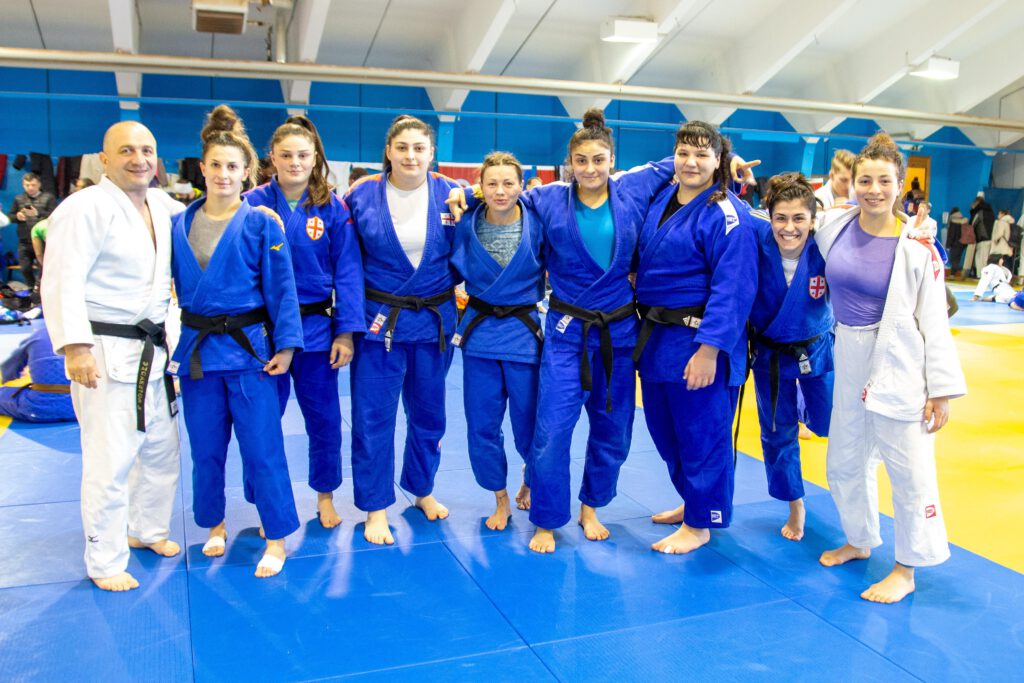 How have medals from Mariam CHANTURIA, Eteri LIPARTELIANI, Sophio SOMKHISHVILI influenced investment in women's judo?
When the first results appeared, namely it was Janashvili who reached the finals of both Cadet and Junior World Championships, this fact certainly affected the motivation of young generations, but the achievements of Eteri Liparteliani at Cadet and then especially at the Junior level, her impressive fighting style has significantly increased the number of girls training in judo. Today the number of female athletes professionally involved in judo in Georgia reaches 200, including all age categories.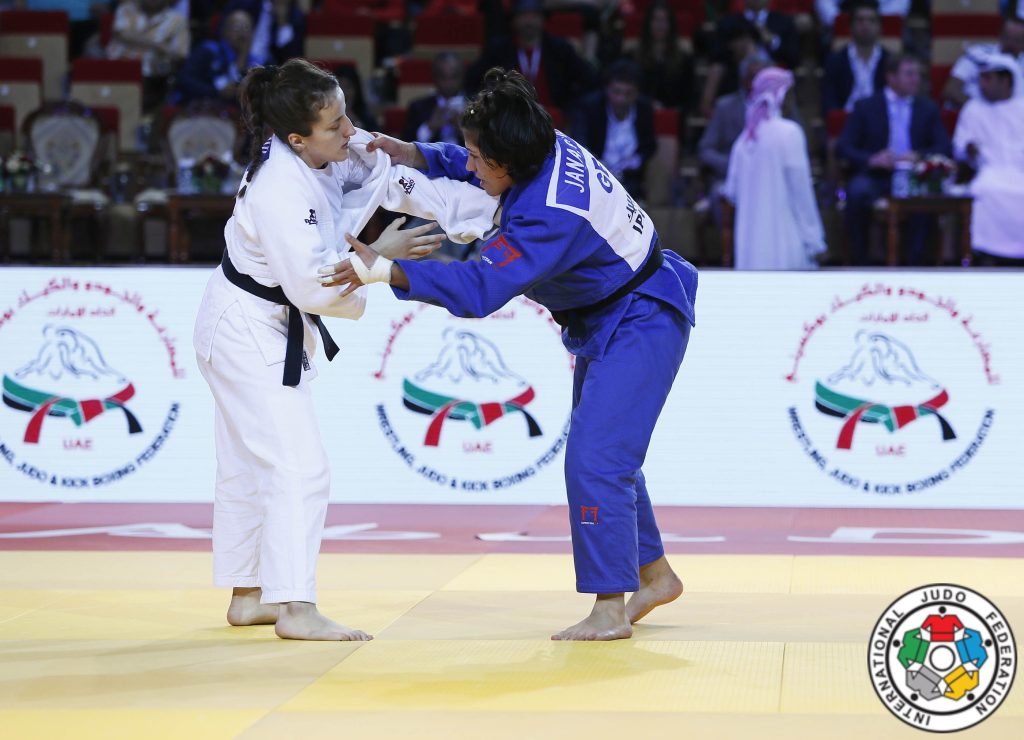 From the point of view of boys, where judo has always been among the leaders and enjoyed great popularity, 200 judoka is such funny number, but as for the girls, this is completely new kind of sport here, just making its first timid steps and I think achieving such significant results in such a short time is not bad at all. This fact was the main stimulus for the interest of new generations.
What was the impact of the instalment of the Mixed Team event replacing all-men's/all-women's teams?
Of course, it was a thought-provoking fact that with a strong team such as the Georgian men's squad on a world scale, we didn't have girls of the same level. There was a little anxiety, nervousness about that. The boys themselves stood by the girls' side so much, they motivated and befriended them so that they could develop as quickly as possible. It was good to discover that in the teaching and training processes or elsewhere, the relationship between our boys and girls in establishing and maintaining team spirit was very impressive. The state's approach and support in this regard has moved to a completely different level as well.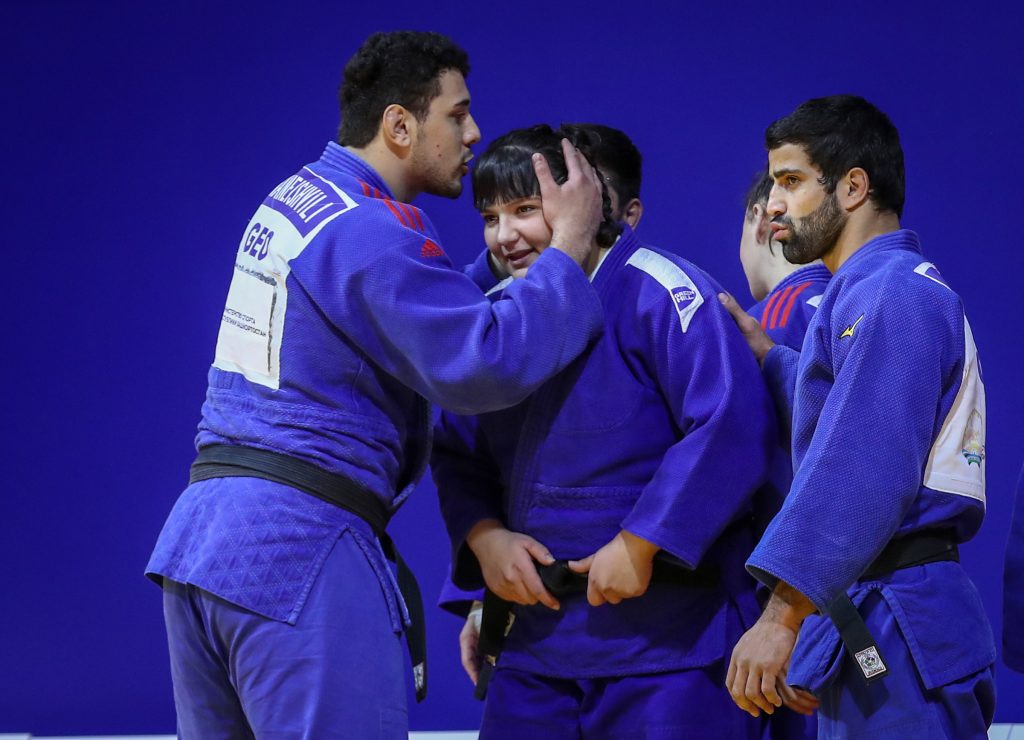 What is the current set up for the younger female athletes? There were over 50 entered in the Gori Cadet European Cup.
As I mentioned about 200 girls are training in Georgia, but they are distributed in the regions, which is why, unfortunately, it is difficult to get them together often to make the training process more intensive and productive. There is also a shortage of coaches in places, from the point of view that Georgian teachers do not have much experience in the direction of women, because a little bit different method, a different approach is needed there than with boys and all this takes time. As the athlete grows in his direction, the coach himself also experiences constant development. This experience is slowly but surely coming to our coaches and hopefully we will see more results in the near future.
What is the importance for you to have this tournament at home for these young women?
Such tournaments may be less important for countries such as France, where competitions of various ranks are held systematically and frequently. While for a country like us it is extremely important to hold such a tournament, which Georgian spectators will see live from the stands.
All of this then translates into more interest, more engagement and that's a key factor for us.
We hope that in the future we will be given the opportunity to host such competitions among juniors as well, which will help to further promote judo in Georgia.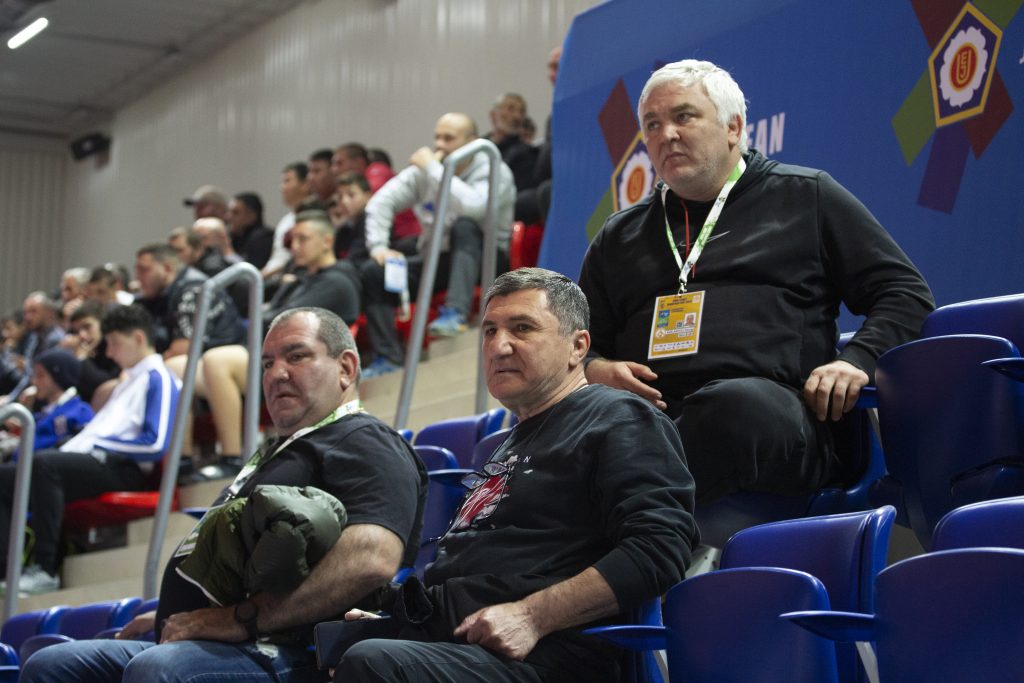 What are the goals for women's judo in Georgia?
We have ambitions. Dreams in small doses are also good for achieving the set goal, but all this should be in line with reality. At this stage we are thinking of obtaining Olympic licenses, at least in the three weight categories that are necessary for the team event. For the Olympics of 2028 we will probably set the goal of winning medals. At this stage we are preparing for the forthcoming world championships, which will show us our current level. I am talking about Liparteliani and Somkhishvili as we have only these two leaders at this moment.
Generally speaking, these girls, this generation is still considered the first generation in the history of Georgian women's judo and being the first generation makes it hard to stand out as clear leaders. I am sure this generation will raise the next one to be more sophisticated athletes. I think we will grow in quantity as well, having competitive athletes in all weight categories.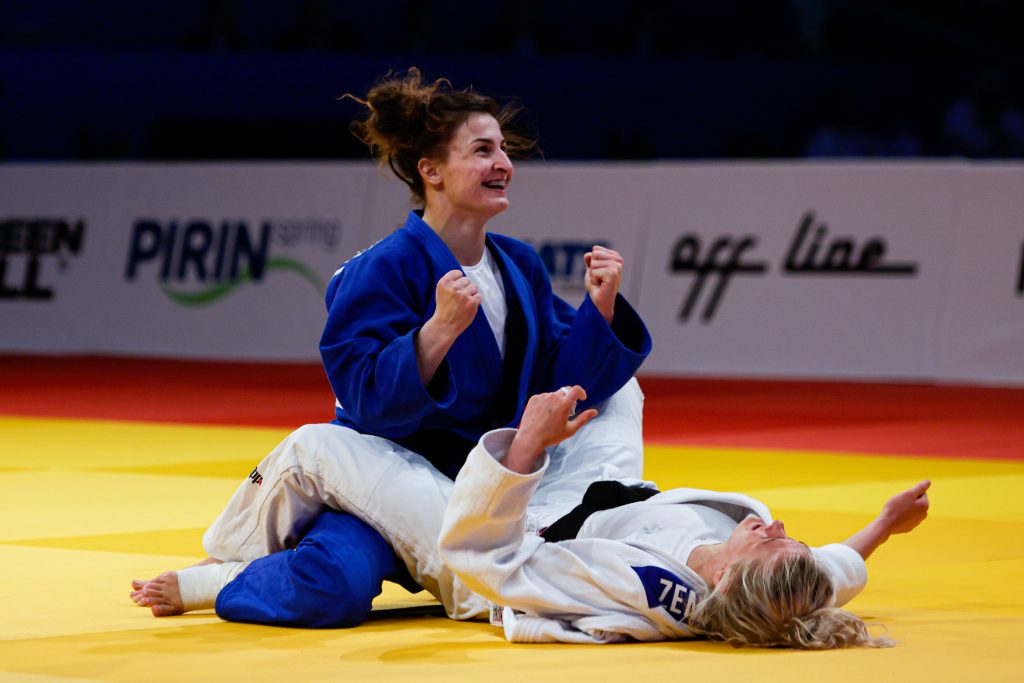 Therefore, to be realistic, any successful male judoka, even Shavdatuashvili or Bekauri, needs some time to achieve great results. If we say they started training in judo at the age of 7-8, it took them 10-12 years to show the results they displayed and this is in the conditions where they had previous generations to train with, to share experiences and with whom they grew up.
It is very difficult for our girls as they never had similar opportunities. Besides not having the previous generation, they mostly had to train with boys, which leads to a little style deviation, unfortunately leads to more injuries and actually hinders the further development. When we have a big number of female athletes here, they will create internal competition among themselves and I think then we can start expecting more results.
Judoka
Author: Thea Cowen
---