The last contest of the day drew in the loudest support by far. We can always depend on team France and Turkiye to give their biggest support to their athletes, but for the Turkish group, there was an extra element of excitement.
-63kg BOURSAS (FRA) v ORUC (TUR)
Sinem Oruc (TUR) had nothing to lose as she came in to the final, unseeded and #49 in the world ranking list. It was a huge surprise for the coaching staff and team as they regularly bring out the younger athletes to give them experience, but she really took her opportunity and ran with it. In the first half of the contest she man aged to secure a waza ari and looked strong but her strong efforts at the start meant the began to falter causing her to pick up two shidos.
The #1 seed and favourite to win, Doria Boursas (FRA) desperately and ferociously tried to take back control and the score but despite her desire to take the gold, it wasn't meant to be. Instead, the 15 year-old Oruc became the cadet European champion in the -63kg category.
I am very happy, this is my first European championships and I won the gold! It was a dream day for me, of course I wanted to take only the gold medal. I still can't believe it though, my mind is all over. Boursas was very strong, today but I wanted it very badly, I had one waza ari and would have like another but it was enough for me to win.
-66kg SAMADASHVILI (GEO) v NOEL (FRA)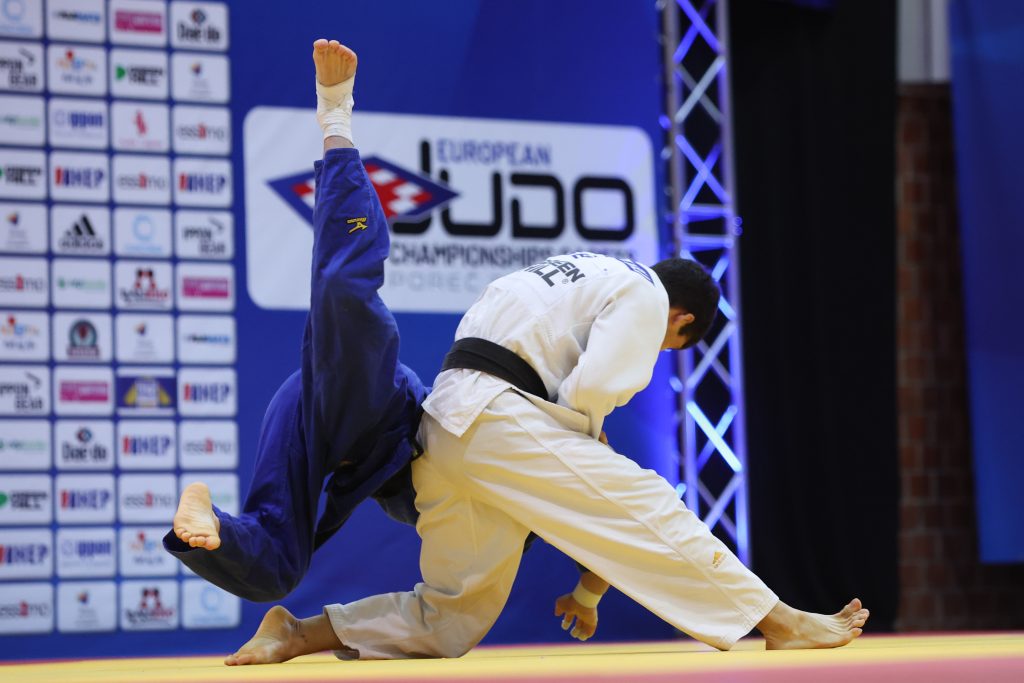 What an explosive contest! The Frenchman Kylian NOEL was relentless in his approach, scoring a waza ari by faking an attack and instead caught his opponent Saba Samadashvili with ko uchi. Unfortunately for Noel, he also accumulated two shidos and with it a lot of pressure. With only 23 seconds left on the clock, the patient Samadashvili worked to score with soto makikomi, but the way in which Noel travelled meant that both shoulders touched the tatami, and so ippon was awarded to the Georgian. This was also their first gold medal of the competition.
-52kg IGAZ (HUN) v CATANA (ROU)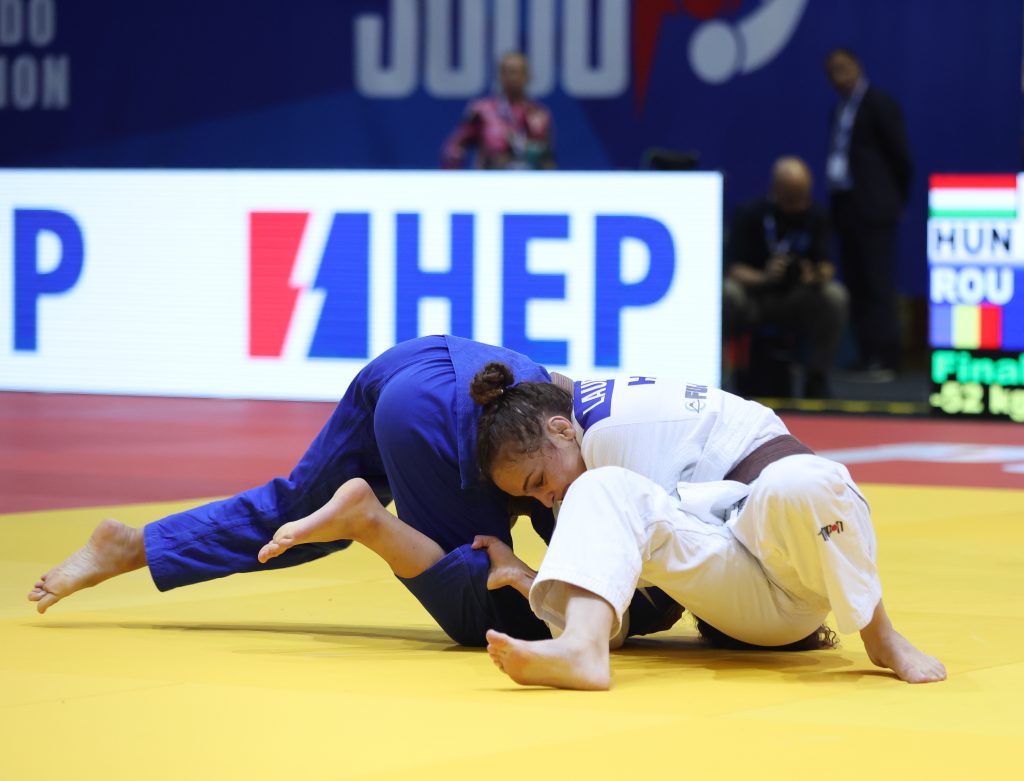 Hungary were off to a strong start in the first of the finals on the second day of the Cadet European Championships. Igaz Laura was controlling the contest against Luciana Catana (ROU) and simply took advantage of a weak attack, securing her cadet title by applying shime waza early and took Hungary's first gold.
-73kg MISHVELIDZE (GEO) v SIMIN (SRB)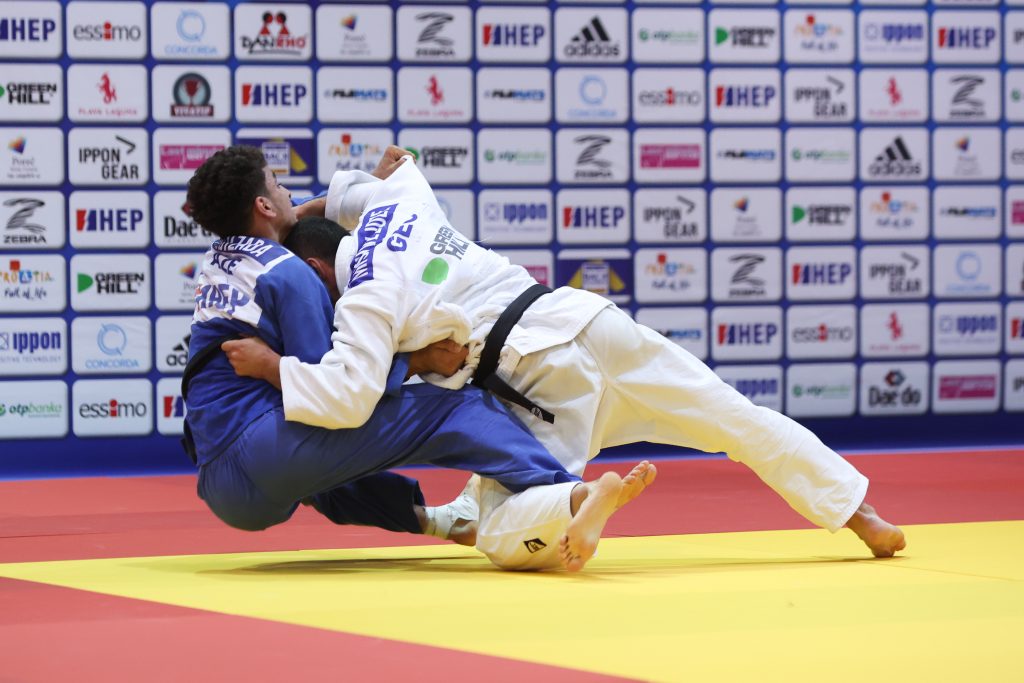 Team Georgia soared up the standings today as Giorgi Mishvelidze secured gold number two. It was a truly exciting match up, neither ceding a shido for over three and a half minutes of contest time. Only then did Mishvelidze pick up one. Six seconds later, only a few breaths away from golden score, Mihajlo Simin (SRB) attempted a ko uchi attack but he was too far away, giving his opponent the space too counter and score waza ari. He transitioned in to osaekomi as the c contest was not yet over and eventually the buzzer sounded.
Admittedly there was a moment of confusion as the score was still being assessed but in the end, the top table of referees concluded that it was a score and that the gold medal be awarded to Mishvelidze.
-57kg BOGNAR (HUN) v ALIZADA (AZE)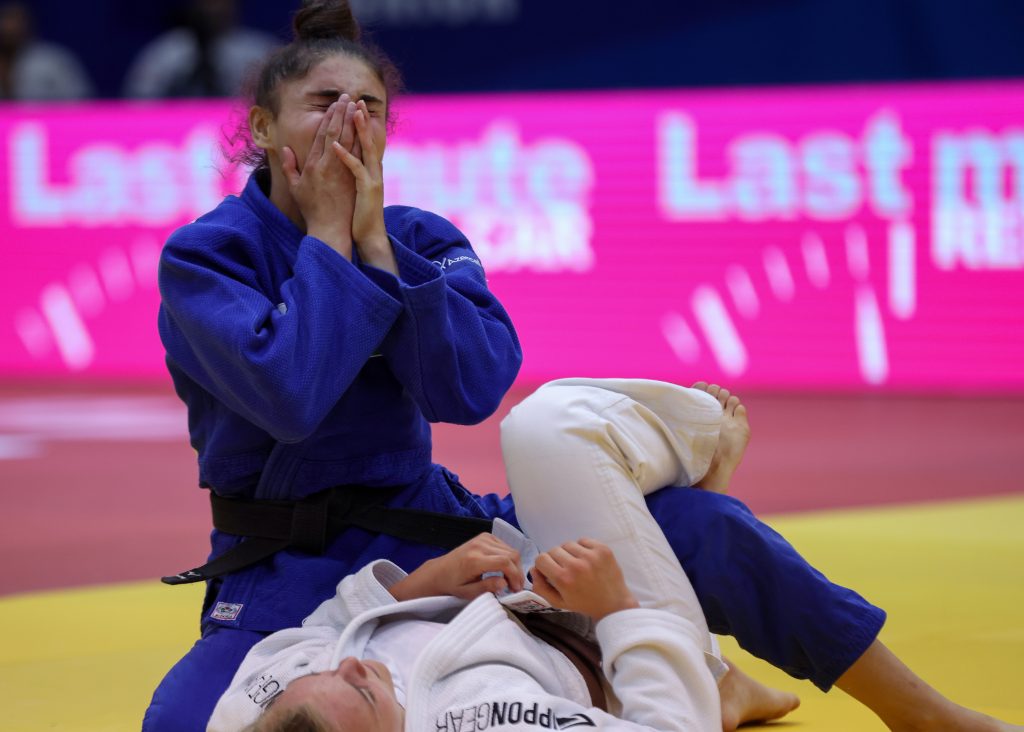 Fidan Alizada (AZE) was proving throughout the day that she had a superior feel for this sport, her reactions were so natural and in the end devastating for her opponents. For Bognar Ines (HUN), her all simply wasn't enough and a half-hearted drop seoi nage was her downfall as Alizada took a split second to counter. She was instrumental in keeping her team at the top of the medal table and was the first gold for the girls, adding to a silver from Aydan VALIYEVA yesterday.
As already stated, Azerbaijan have held on to their number one spot and are now closely chased by Turkey and Georgia.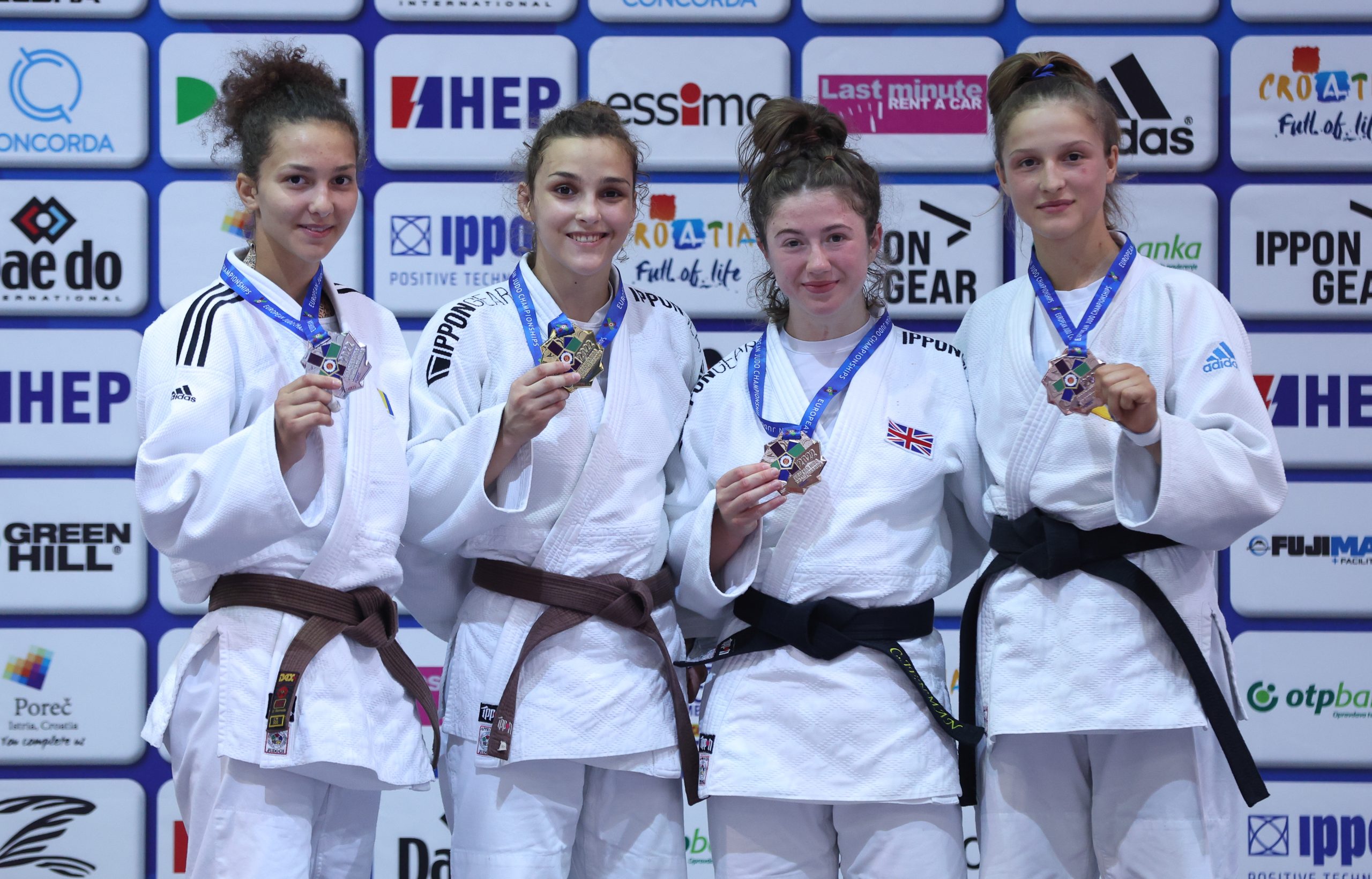 -52kg Medallists 🥇IGAZ Laura 🇭🇺 🥈CATANA Luciana 🇷🇴 🥉JENMAN Charlotte 🇬🇧 🥉TIELIEGINA Anna 🇺🇦
-66kg Medallists 🥇SAMADASHVILI Saba 🇬🇪 🥈NOEL Kylian 🇫🇷 🥉YUSUBOV Abil 🇦🇿 🥉NAGHIYEV Nijat 🇦🇿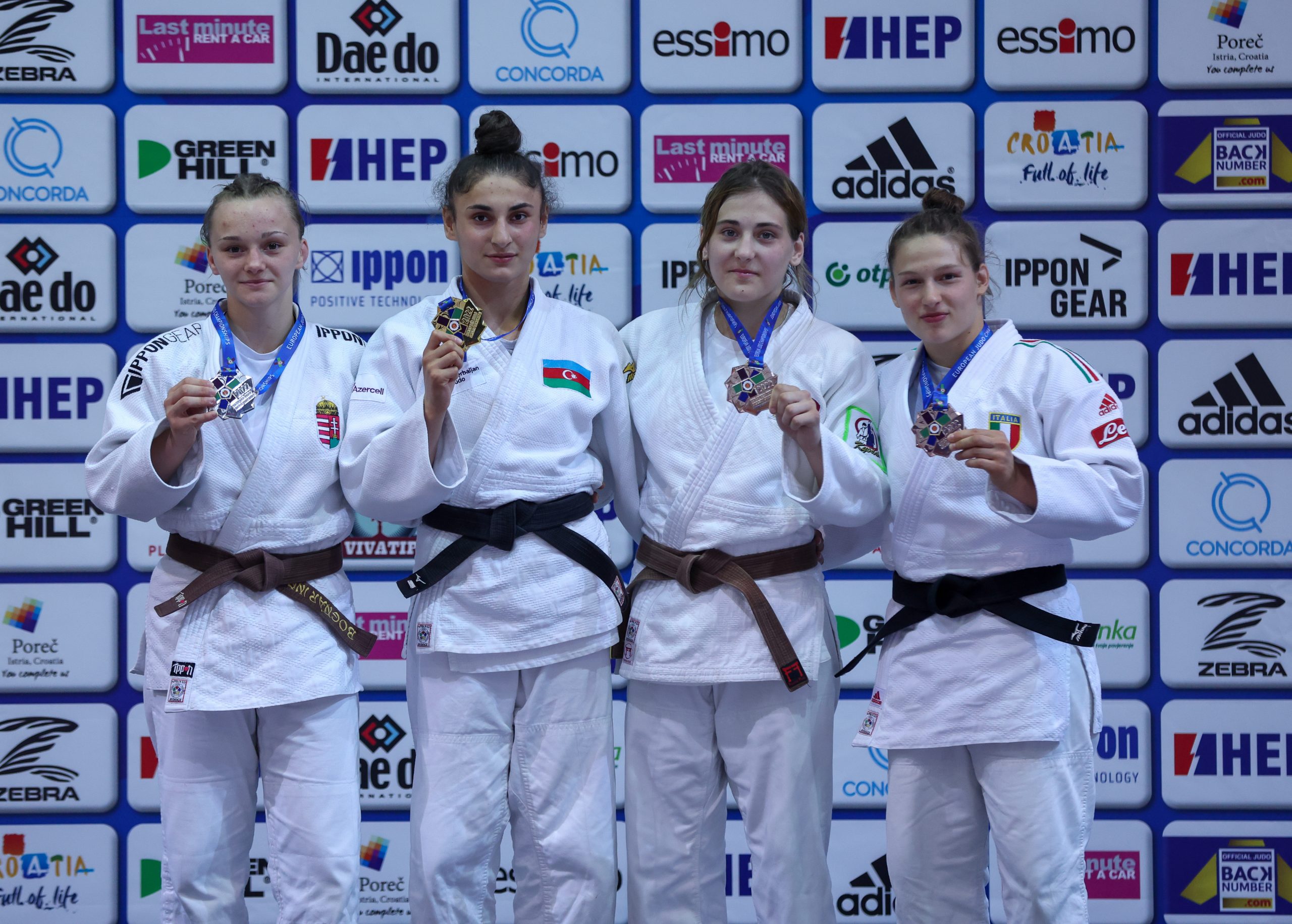 -57kg Medallists 🥇ALIZADA Fidan🇦🇿 🥈BOGNAR Inez 🇭🇺 🥉GULITE Anna🇱🇻 🥉STELLA Gaia 🇮🇹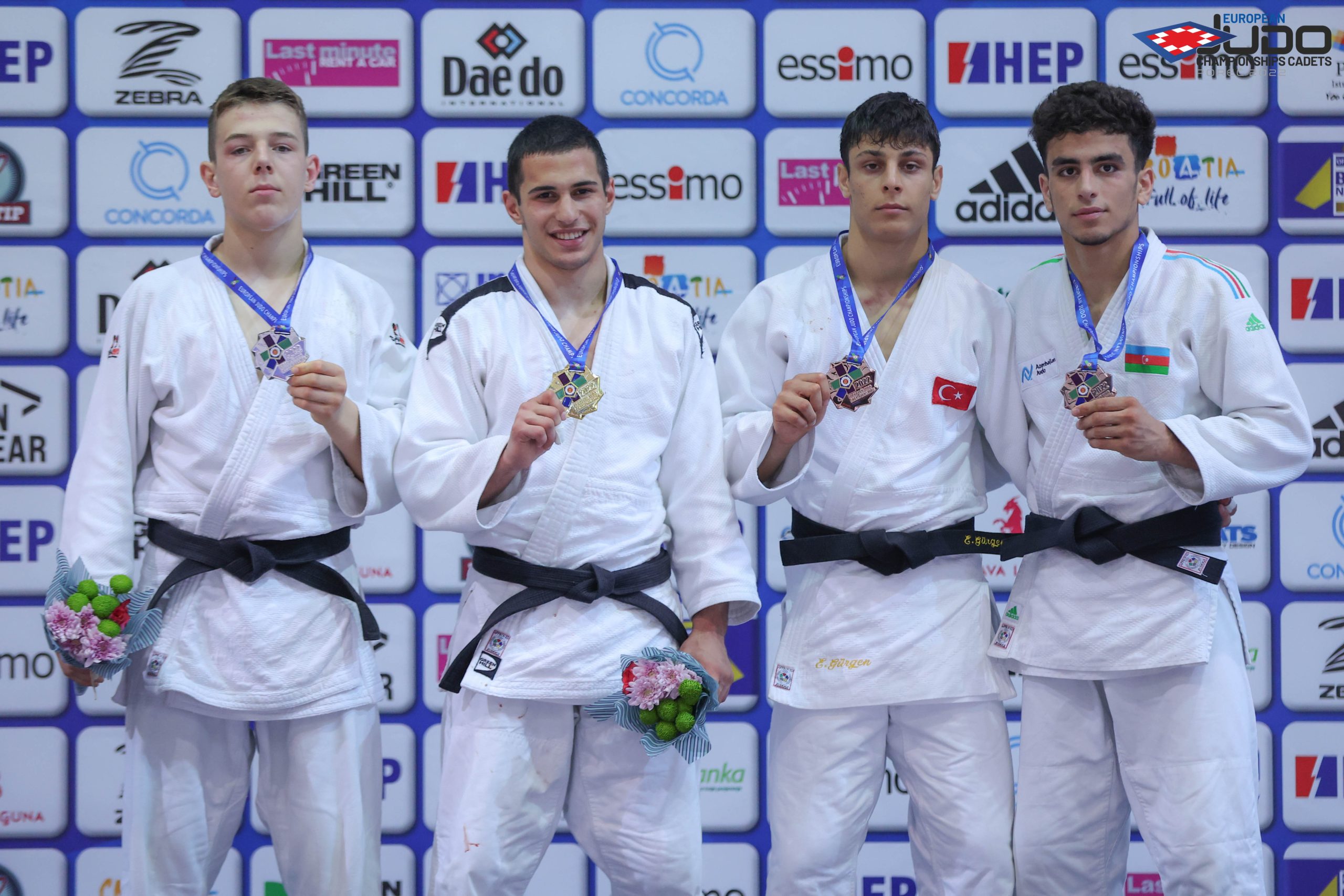 -73kg Medallists 🥇MISHVELIDZE Giorgi 🇬🇪 🥈SIMIN Mihajlo🇷🇸 🥉GURGEN Erman 🇹🇷 🥉HAJIZADA Ali 🇦🇿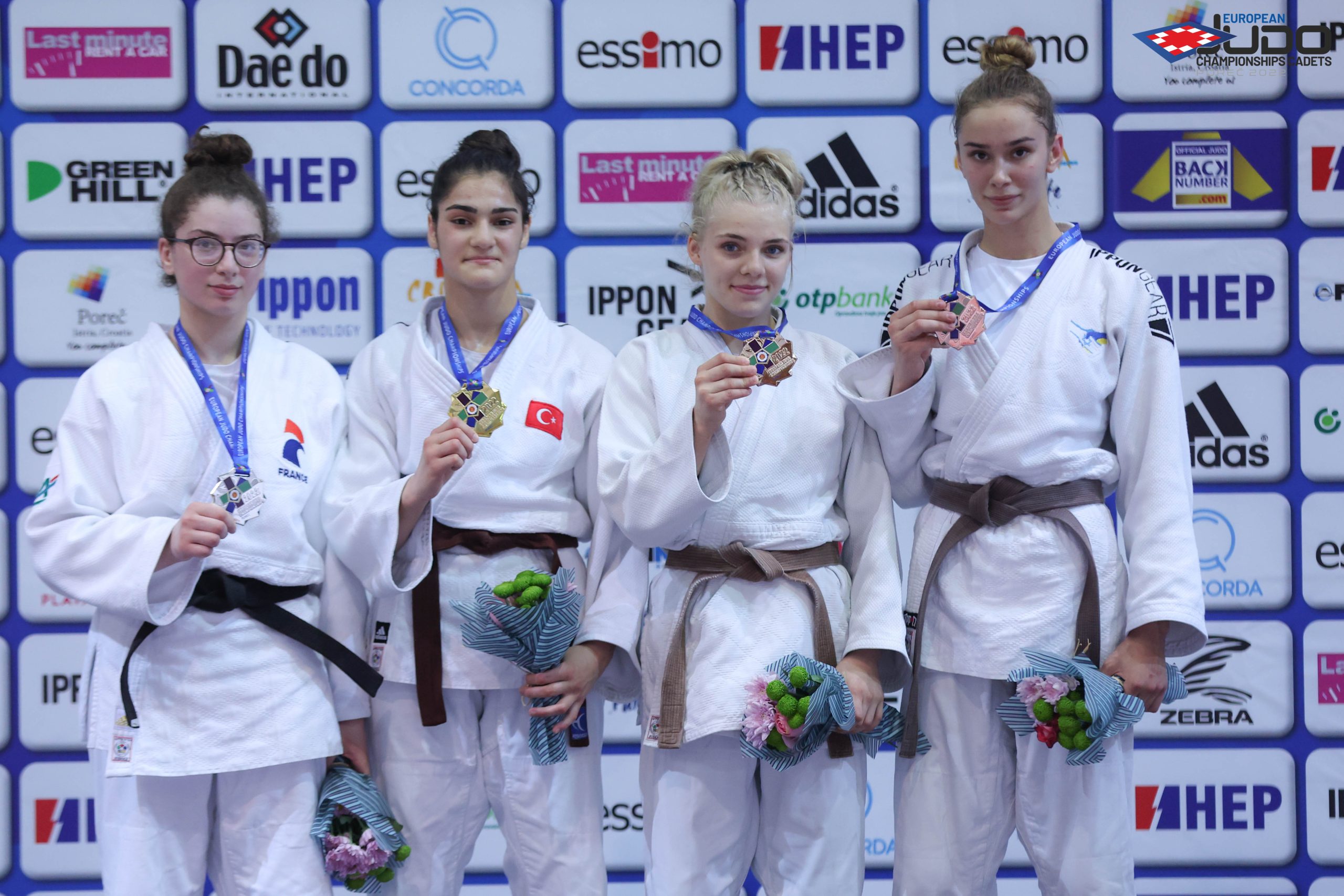 -63kg Medallists 🥇ORUC Sinem 🇹🇷 🥈BOURSAS Doria 🇫🇷 🥉MAZOUZI Leila 🇸🇮 🥉OLIINYK-KORNIIKO Anna 🇺🇦
The competition will resume with the last day of individual categories tomorrow at 10:00 local time. All contests can be followed live at www.eju.net.
Judoka
Author: Thea Cowen
---