Day two of the Paris Grand Slam saw 20-year old Roman DICKO (FRA) take the gold medal in the +78kg category. In a commanding and hugely impressive performance, Dicko signaled not only a return to fitness but also the kind of skills that the division has been sadly lacking.

Dicko followed her gold medal winning exploits from the Tel Aviv Grand Prix by positively smashing the opposition to grab her first ever grand slam gold. Good news for Dicko was that she defeated the number two, three and four seeds all by ippon, she finished ahead of her teammates who currently head her on the IJF world ranking list, and most importantly, she sent the strongest possible message that she is a force to be reckoned with. Finally, on a day when French judo's favourite son's 10 year unbeaten run came to an end, a new star rose to satisfy the Bercy crowd.

When asked for her thoughts on the day Dicko said:
It is very important to compete here in Paris. There are always a lot of French people in the stadium to watch the French team so for me to win a Grand Slam in Paris is very beautiful. Judo is like a game and before the contest I prepare mentally in the tunnel for the contest to come. We have to enjoy judo and I try to be relaxed until I get to the tatami when I become like a lion.

It was very hard coming back from two injuries. I had to sit back and watch whilst my French teammates won medals in preparation for their road to Tokyo. But it is my wish to go there. So I had to concentrate and remain motivated to come back and that has made me so happy to win a medal here. I had incredible support from the crowd throughout the day. I really cannot explain the feeling when I heard the crowd cheering my name. That felt great!
Podium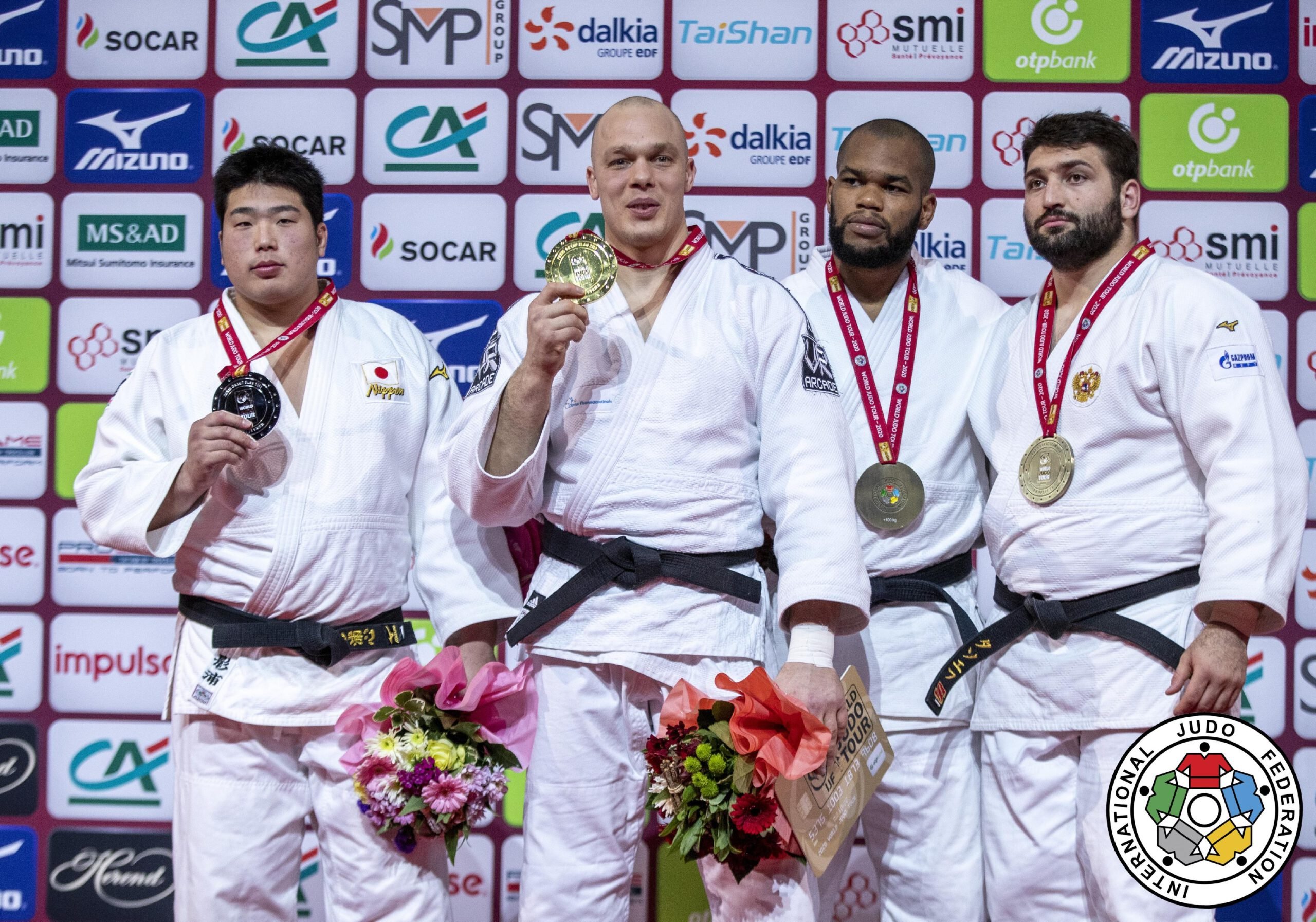 1. GROL, Henk (NED) 2. KAGEURA, Kokoro (JPN) 3. GRANDA, Andy (CUB) 3. TASOEV, Inal (RUS)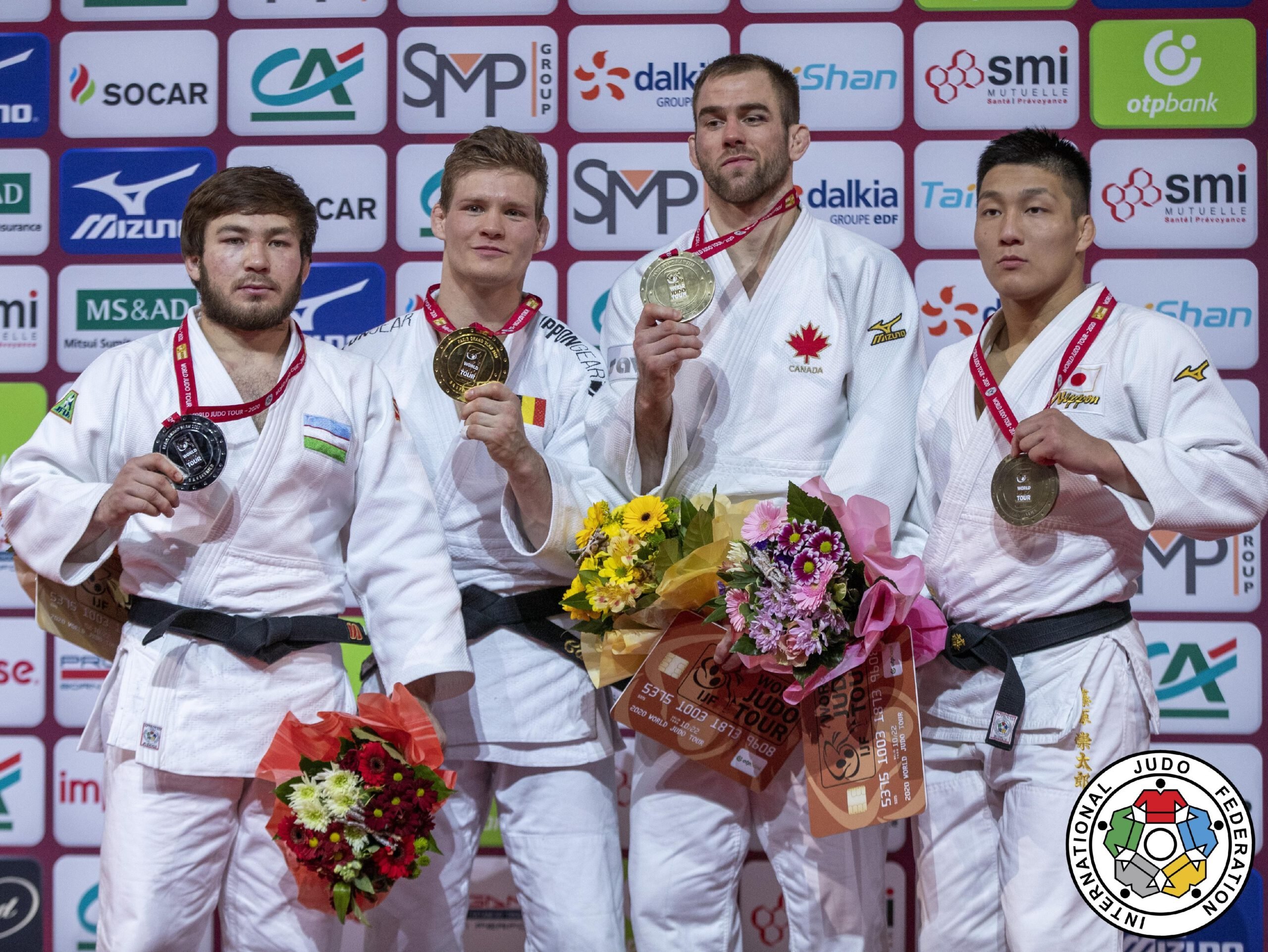 1. CASSE, Matthias (BEL) 2. BOLTABOEV, Sharofiddin (UZB) 3. VALOIS-FORTIER, Antoine (CAN) 3. FUJIWARA, Sotaro (JPN)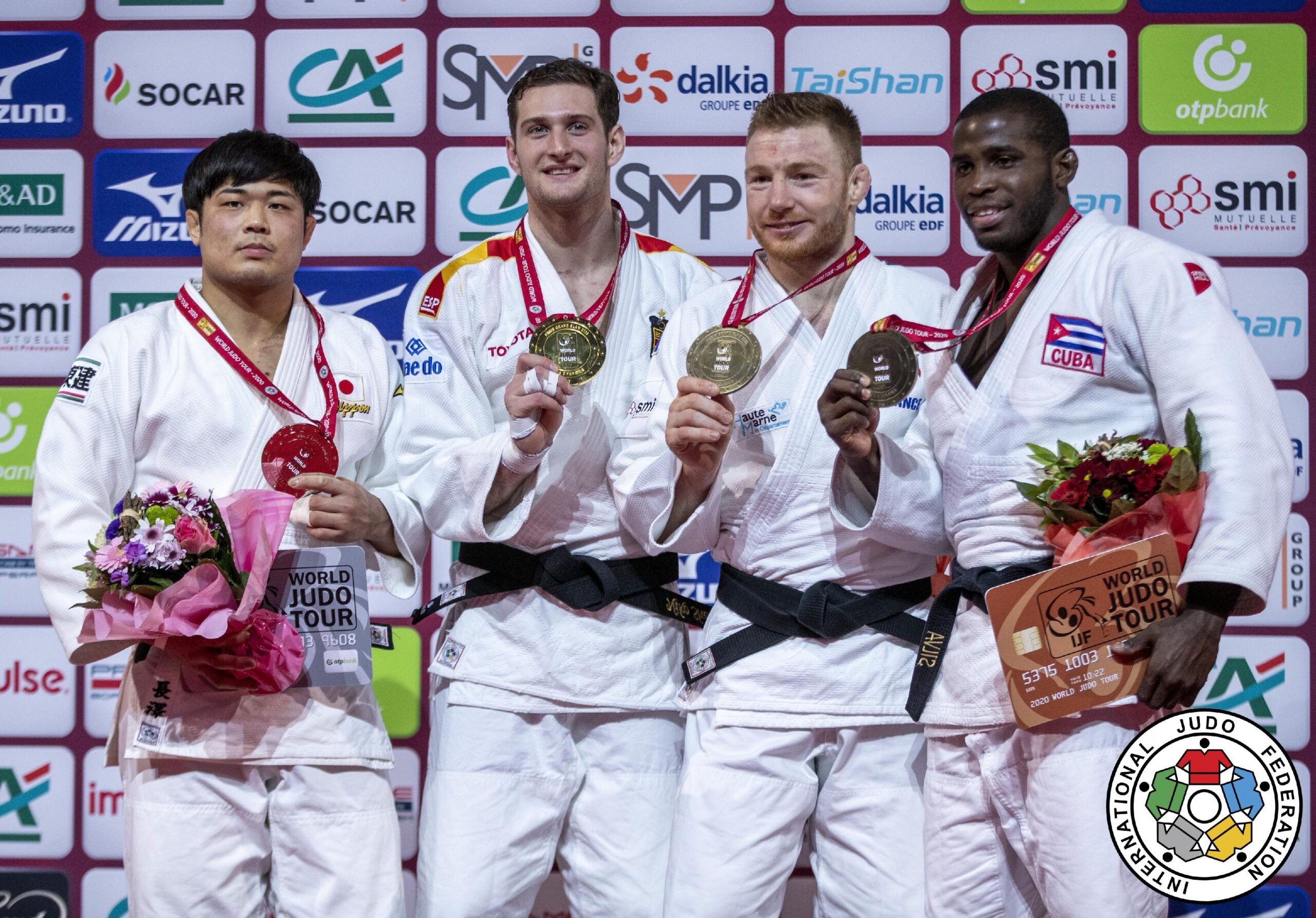 1. SHERAZADISHVILI, Nikoloz (ESP) 2. NAGASAWA, Kenta (JPN) 3. CLERGET, Axel (FRA) 3. SILVA MORALES, Ivan Felipe (CUB)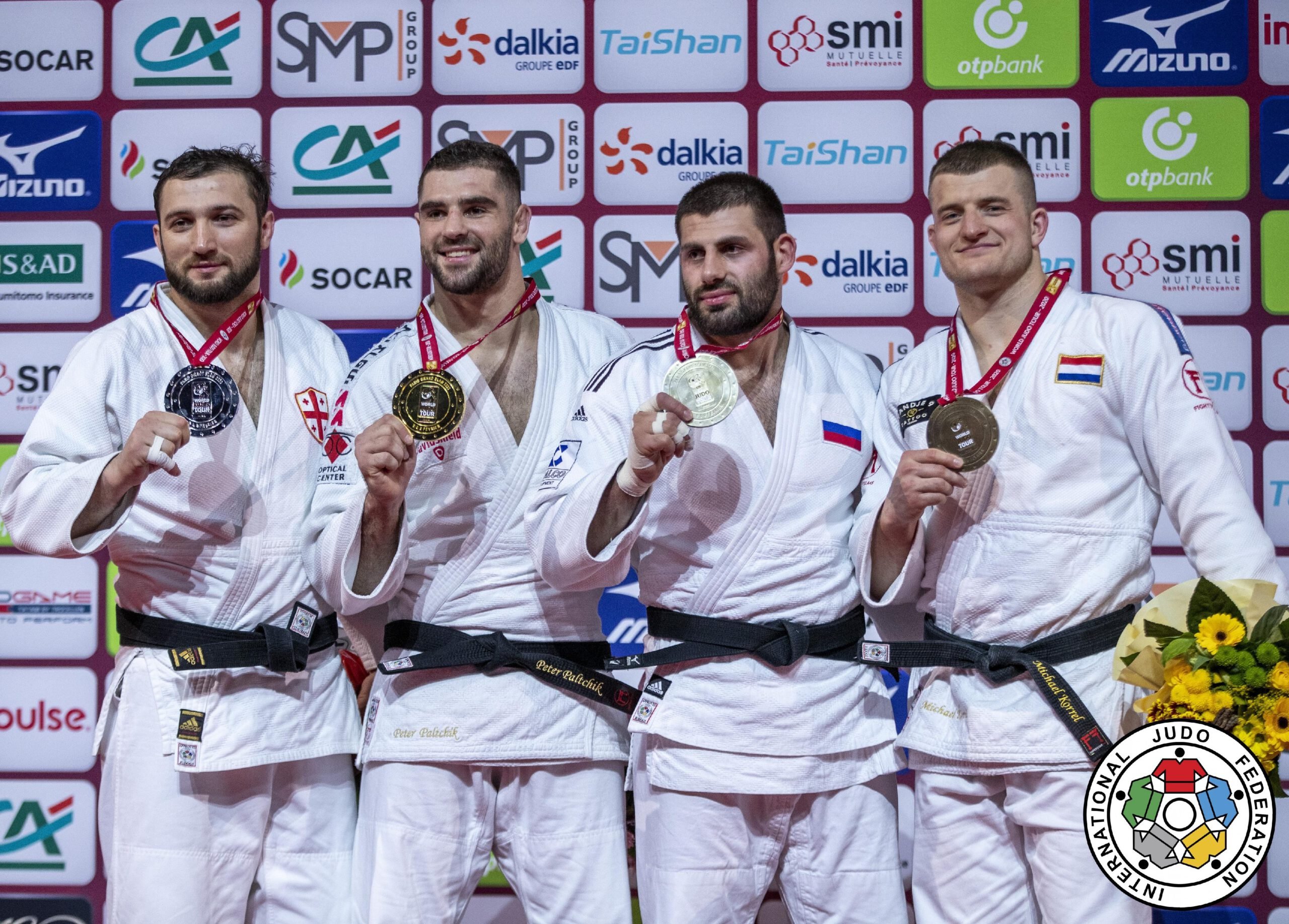 1. PALTCHIK, Peter (ISR) 2. LIPARTELIANI, Varlam (GEO) 3. ADAMIAN, Arman (RUS) 3. KORREL, Michael (NED)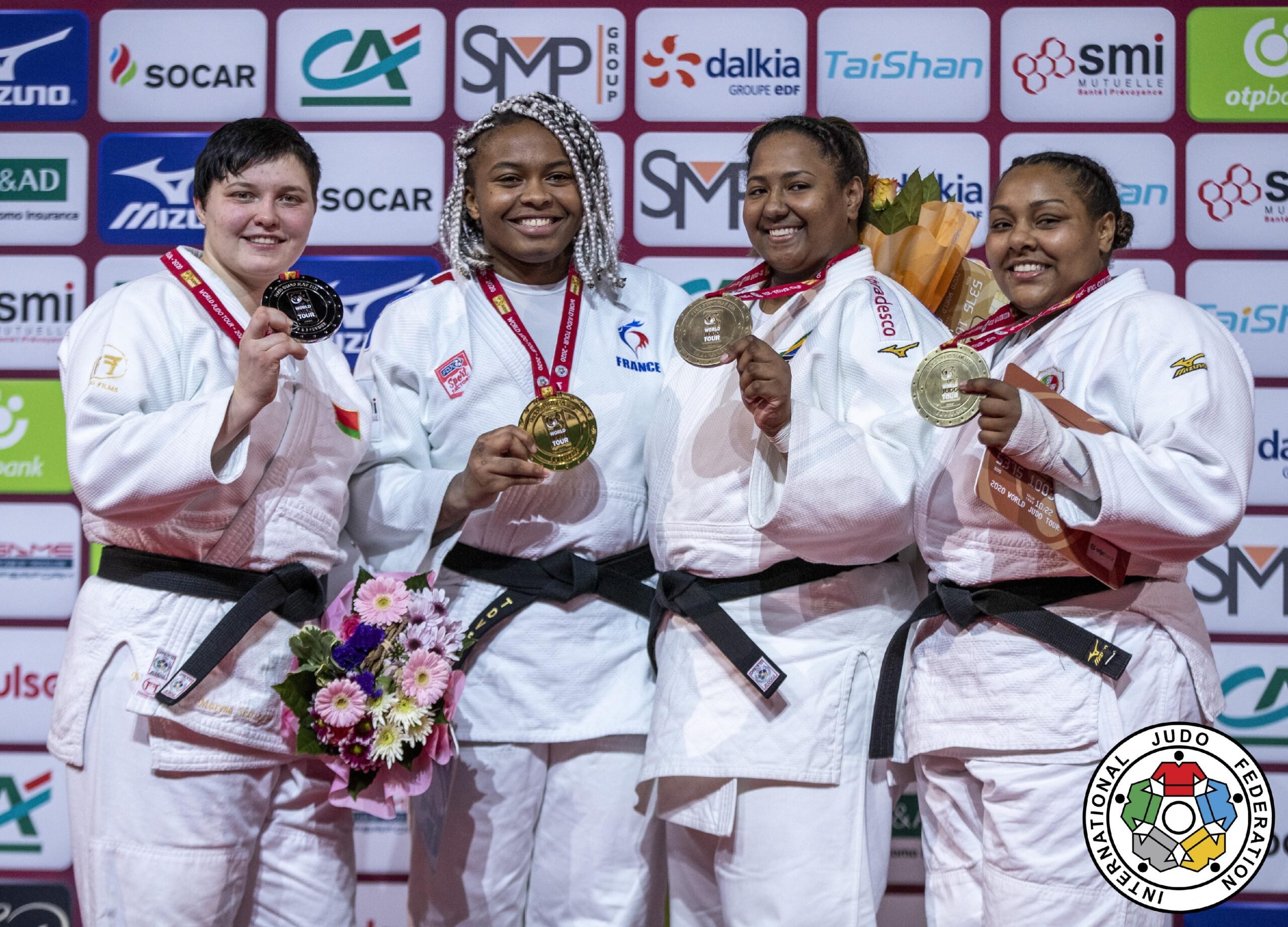 1. DICKO, Romane (FRA) 2. SLUTSKAYA, Maryna (BLR) 3. SOUZA, Beatriz (BRA) 3. NUNES, Rochele (POR)
1. ONO, Yoko (JPN) 2. NIIZOE, Saki (JPN) 3. HOWELL, Gemma (GBR) 3. BERNHOLM, Anna (SWE)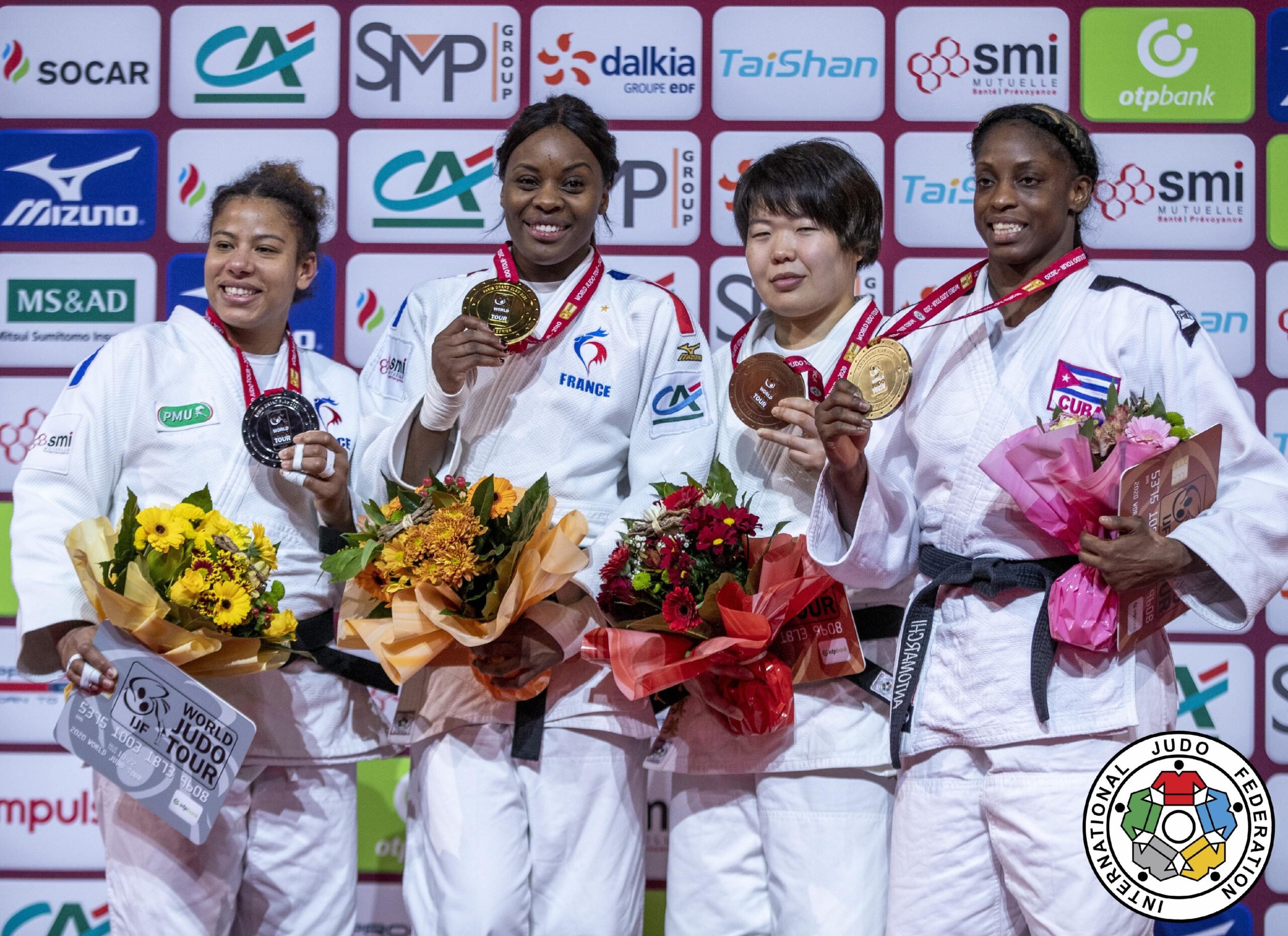 1. MALONGA, Madeleine (FRA) 2. POSVITE, Fanny Estelle (FRA) 3. UMEKI, Mami (JPN) 3. ANTOMARCHI, Kaliema (CUB)
---